Killing weeds with boiling water is actually a fairly effective way to get rid of weeds, especially ones that are wedged into cracks where pulling them is almost impossible.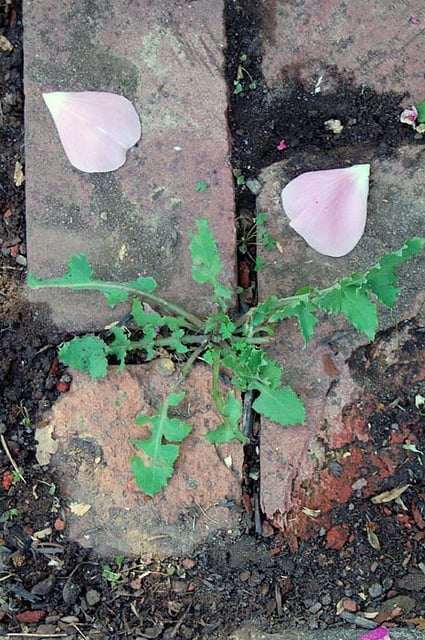 If you're one of these "I love everything that grows" types you probably think a field of dandelions is beautiful.  You're some kindda hippie, aren't you?
They might be nice to look at and even eat, but when a dandelion gets in your crack it's pretty hard to get rid of without some sort of dangerous, deadly, dastardly poison.  You know.  The kind of stuff that makes birds start to grow beaks out of their bellybuttons.
So when you're looking to eliminate a weed in a hard to reach place, look to boiling water. It's a bit of a pain because of course, you have to boil a lot of water to get rid of a lot of weeds. But it works.
This is a perfect technique for dealing with weeds in sidewalks or pavers.
Boiling Water.
Yup.  Just pour boiling water on them.  I know.  I didn't think it would work either.  But it does.  One caveat to using boiling water is you'll have to repeat the treatment until the tap root eventually decides it can't take it anymore.
It make take 3 or 4 treatments to get rid of the weed for good. Each time it grows back, treat it again. It will grow back less and less vigorously as time goes on until it doesn't grow back at all.
The weed before boiling water treament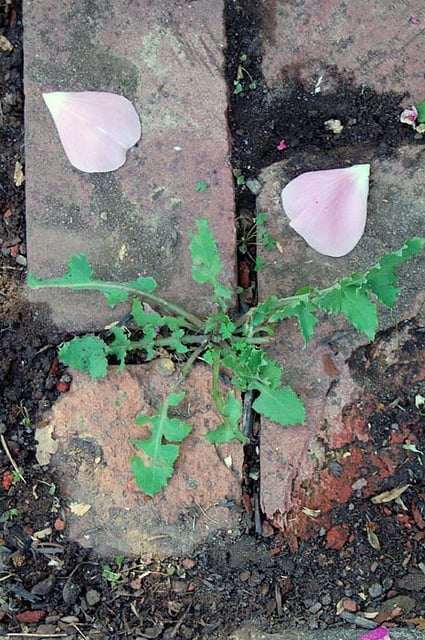 Pouring on Boiling Water.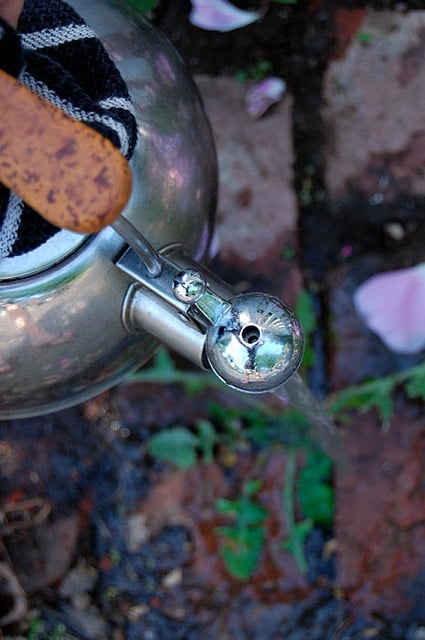 1 hour later.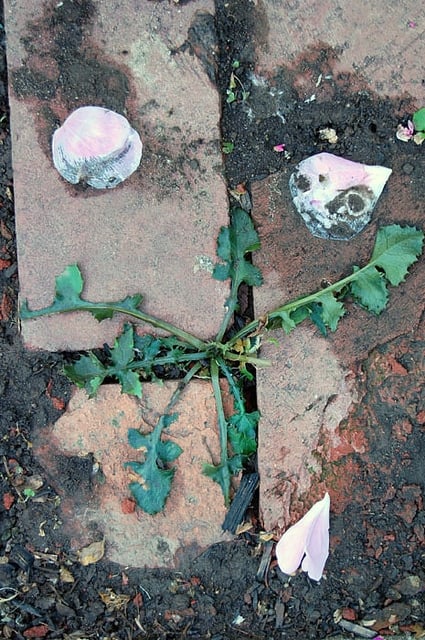 2 days later.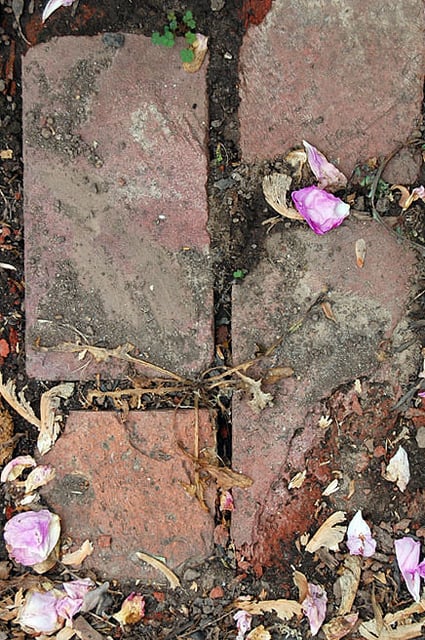 One half of the longgggggggg area I had to treat with boiling water.
The entire brick wall had hundreds of weeds sprouting out of where it met the sidewalk.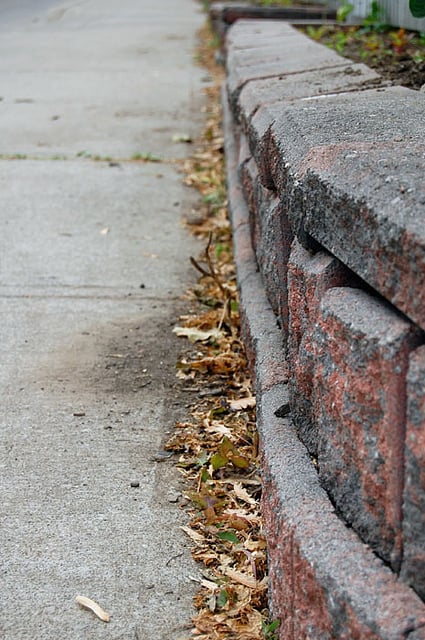 How does this work?
Boiling water kills the leaves instantly. The weed leaves are how they gather energy to grow, so if you get rid of those you're on your way to killing the entire weed.
It's more effective than simply removing the leaves because the boiling water also damages the top of the taproot.
As soon as you see them return, repeat the process on the young leaves before they have time to gather more energy for the taproot. Do this a few times and the root will die having lost its energy source.
After 1 treatment 90% of the weeds were dead. At least on the outside. But like I say, I think with a couple of more treatments they'll be gone for good. Dead to me. The larger weeds took 2 treatments of boiling water each to kill them.
Obviously you don't want to use this particular method if you have weeds in your grass. It'll kill the grass too.
→Follow me on Instagram where I often make a fool of myself←