When we were kids and would go to restaurants (which was very, VERY rarely) we weren't allowed to order a beverage.  When the waiter asked "And to drink?", before we could open our mouths my mother would stand on her chair and scream "NOTHING!  Nothing to drink!  WE DON'T NEED DRINKS".  Drinks cost money and Betty and Norm weren't spending perfectly good money on liquids.  It's not like we were destitute.  It's just one of those funny quirks every family has.  And lemme tell ya, a night at The Ponderosa is slightly less enjoyable when you're washing down your overcooked steak with a glass of mashed potatoes.
Basically we're all like camels now.  I can eat an entire bag of Salt & Vinegar potato chips chased with a peanut butter sandwich without injesting a single ounce of liquid.
One liquid we were allowed to purchase was soup.  Soup came with free crackers, so it was kindd of like we were making money.
A year or so ago I took a cooking class.  It revolved around a menu of pork belly and tomato soup.  I don't even like tomato soup.  I wasn't thrilled, but it was the only class that still had spots available so I signed up.
The recipe for Smoked Tomato Soup With Roasted Red Peppers proved what I've always believed.  Even if you don't like a certain food, if you eat it prepared properly, by a chef ... you'll probably change your opinion.  (unless we're talking about Brussells Sprouts)
Chefs have a certain way of doing things the rest of us don't.  They have techniques and tips and tricks that make what could be a regular meal in the hands of you or I, into something fantastic.  But to do this, they take time and care.  They do the little "extra" things. In the case of this soup, it's smoking the tomatoes and making not one but two delicious garnishes for the soup.
You could skip these steps and make the soup without them and it would be a perfectly respectable, albeit a little bland tomato soup.  Or you could put your chef's hat on for the day and make it like this ...
Smoked Tomato Soup with Roasted Red Peppers
(serves 2-3)
Ingredients
Soup
4 Roma Tomatoes  (smoked)
4 Red Peppers  (roasted)
½ onion diced
2 jalapeno peppers (one smoked, one raw)
1 Tbsp. Honey
Water
Garnish
handful of cilantro
½ cup whipping cream
2 Tbsps Sour Cream
½ Lime
1 Tortilla
Chipotle Powder
Make sure your tomatoes are ripe but not mushy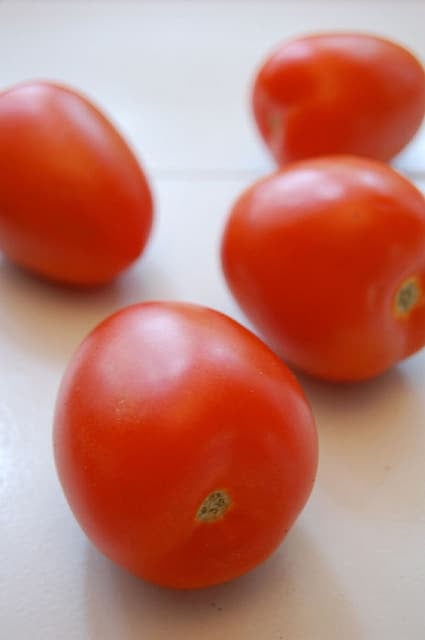 Make sure your red peppers are the same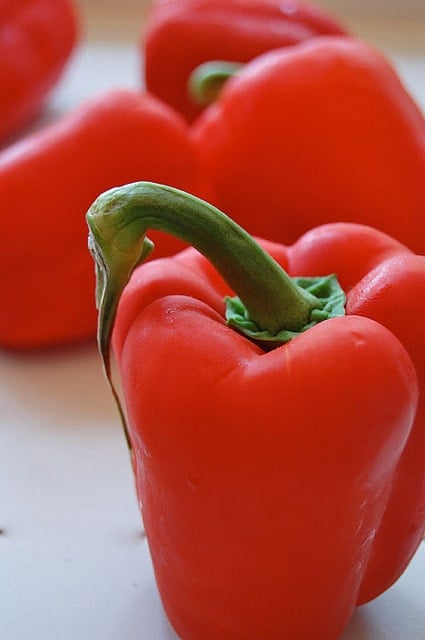 Jalapeno peppers should be firm and dark green.  It's impossible to judge the heat of them ... some are hot, some are hotter.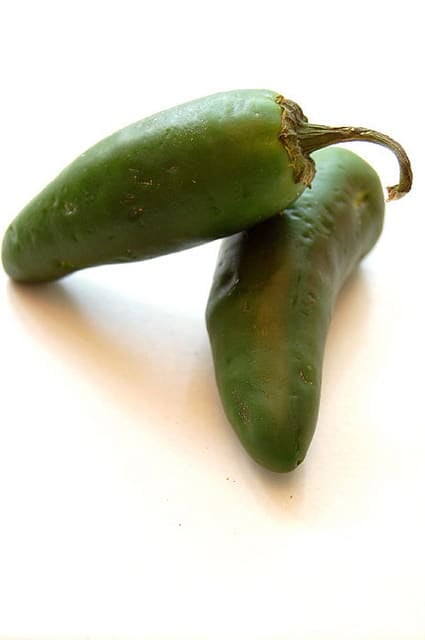 1.  Roast peppers on gas stove or BBQ until blackened
2.  Smoke tomatoes and 1 jalapeno pepper until they start to darken.  30 minutes or so depending on the temperature of the smoker.  This jalapeno pepper?  Wayyy overdone.  Just so ya know.  If you don't own a smoker, you can smoke your tomatoes on a regular BBQ.  Just add some soaked wood chips to your BBQ.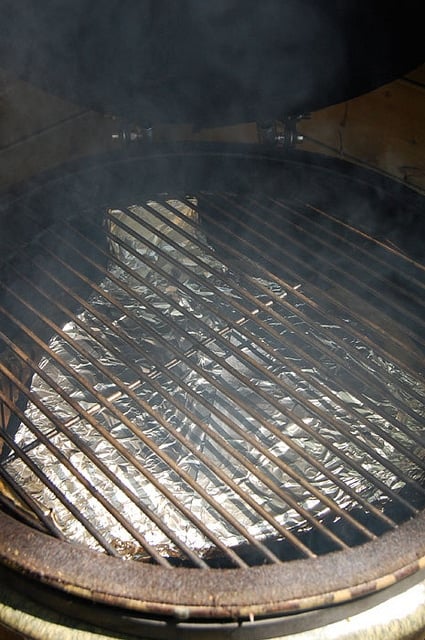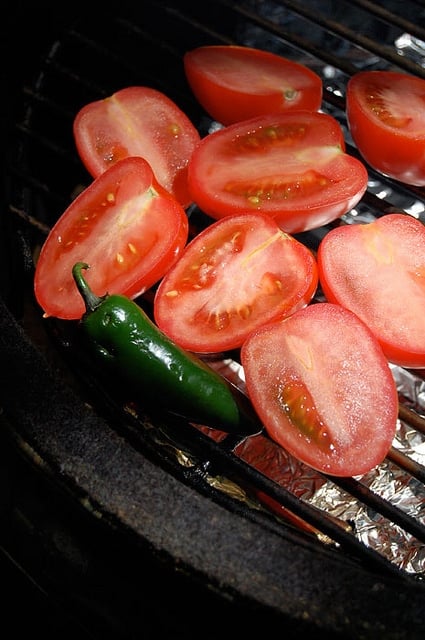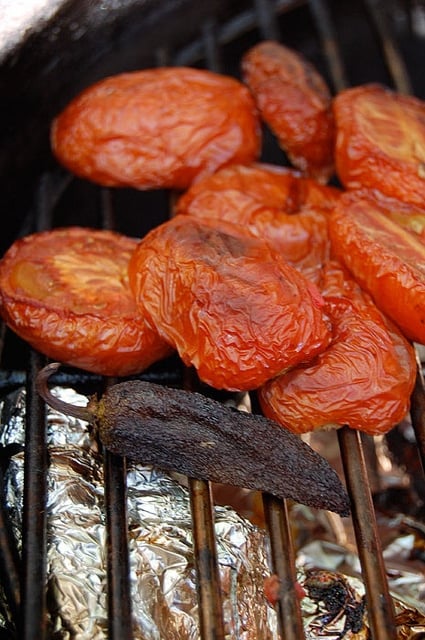 3.  Meanwhile, sweat the onions in 1 Tbsp. of butter.  (cook them at a very low temperature with the lid on for 10-15 minutes)
4.  Add ½ minced jalapeno pepper  and ½ minced smoked jalapeno pepper to onions.
5.  Add roasted peppers and smoked tomatoes to onions and jalapenos in pan. (remove skin from peppers and tomatoes)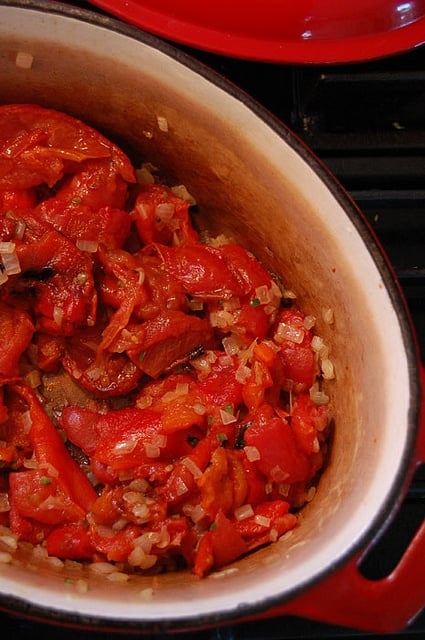 6.  Add enough water to cover the ingredients.  About 3 cups.
7.  Cover and simmer ½ an hour.  The longer you cook the soup, the less heat the jalapeno peppers will have.
8.  Remove some liquid from your soup then blend with regular or immersion blender.
9.  Add reserved liquid of soup is too thick.
For Garnish
Tortilla Crisps
1.  Cut tortilla into thin strips.  I use a pizza cutter.
2.  Deep fry in oil for a minute or so.  Dust with Chipotle Powder.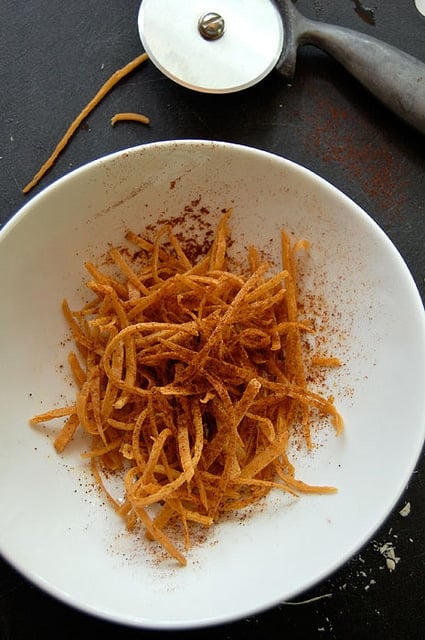 Cilantro Whipped Cream Topping
1.  Whip ½ cup of whipping cream.
2.  Add as much chopped cilantro as you like to the whipped cream.  I only like a small amount.  A tablespoon or so.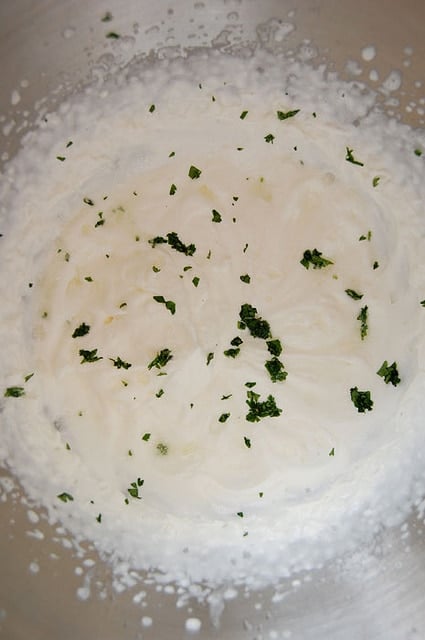 3.  Add 2 Tablespoons of sour cream to mixture.
4.  Squeeze in a juice of half a lime (scant).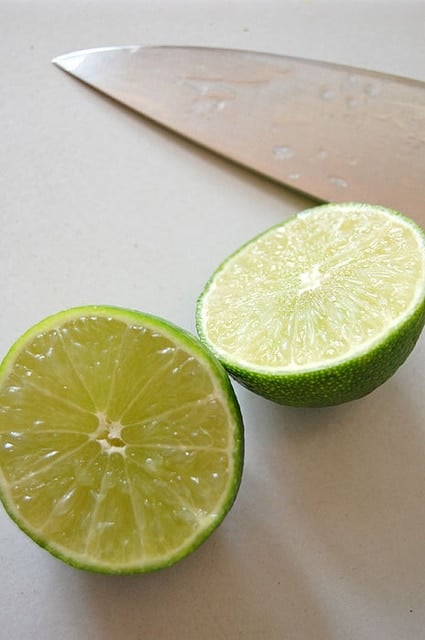 5.  Stir mixture and fill piping bag, plastic bag with a hole cut in the corner or plastic bottle with cream mixture.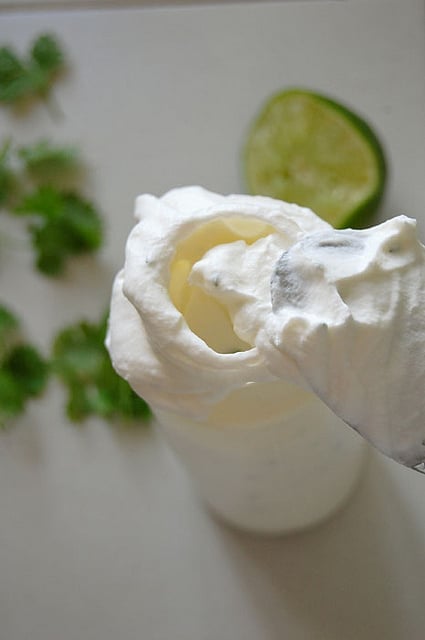 6.  Fill bowls with soup, top with a dollop of the  cream mixture or pipe a design on the surface and add a sprinkle of tortilla crisps.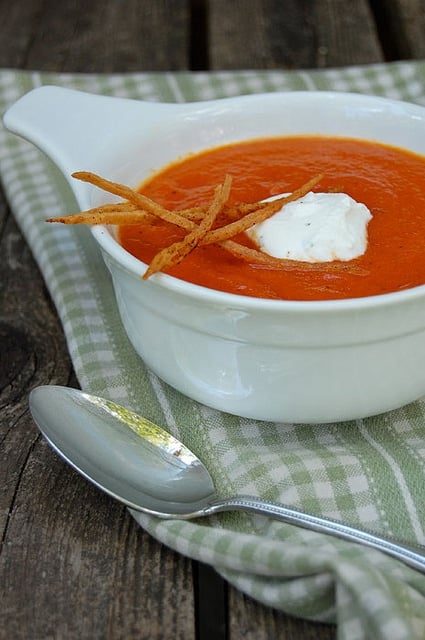 Enjoy with a chilled glass of mashed potatoes.
→Follow me on Instagram where I often make a fool of myself←