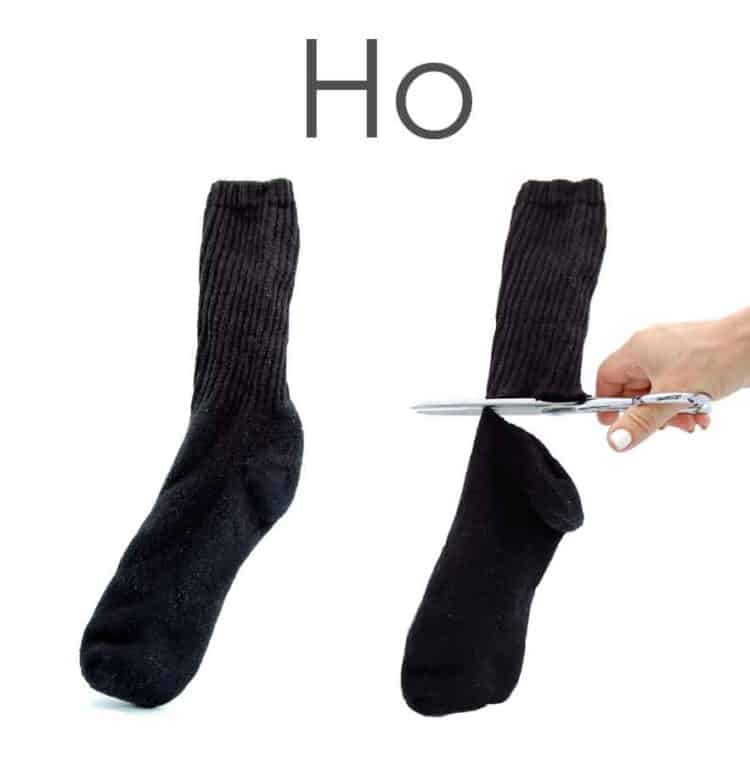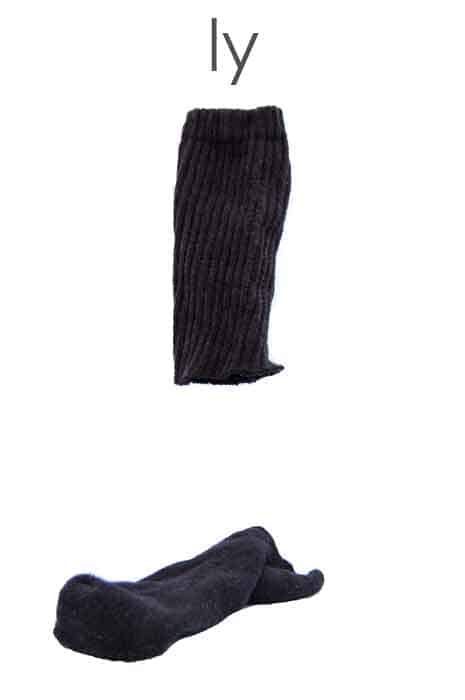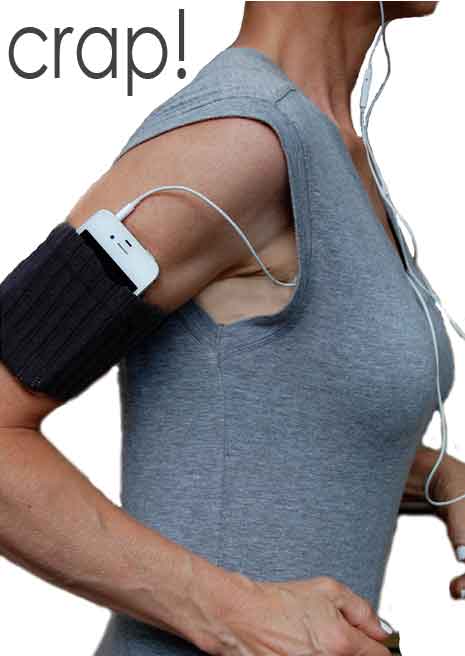 The fella bought me an armband to hold my iPhone a few months ago.  Which was very nice of him.  I will stress what a nice thing that was for him to do, to just walk in the door with an armband for my iPhone.  Kay?  Understood?  Nice of him.
I hated it.
It was too big and scratchy and uncomfortable in the way only a very expensive accessory outsourced to China can be.  It looked good.  It just felt awful.  It dug in my arm and the velcro that closed it scratched at my skin and it took forever to get it to the "right" tightness. It either felt like it was going to fall off or like  an overinflated blood pressure cuff.
Fast forward to the here and now.  Last week I was cleaning out the laundry room and came across some socks I wear around my ankles during running in the winter.  My ankle warmers.  They're a pair of work socks I cut the foot off of that I slip over the bottom of my running pants so my little ankles don't get a chill.
The site of them got me to thinking.  I wonder if I could use a sock like that for my iPhone.
And I could.
If you've been looking for a comfortable, WASHABLE, easy to use armband for your phone while exercising, you HAVE to do this.
It's very involved and complicated so pay attention.  Here's what you have to do …
Cut the toe off of a sock … and put it on your arm.  Phew.  Difficult.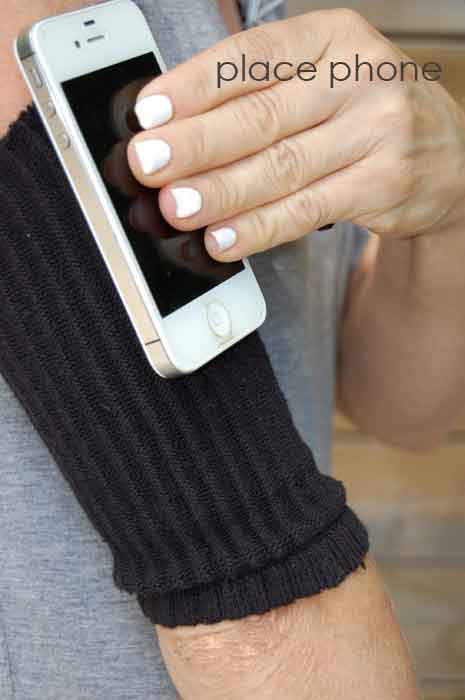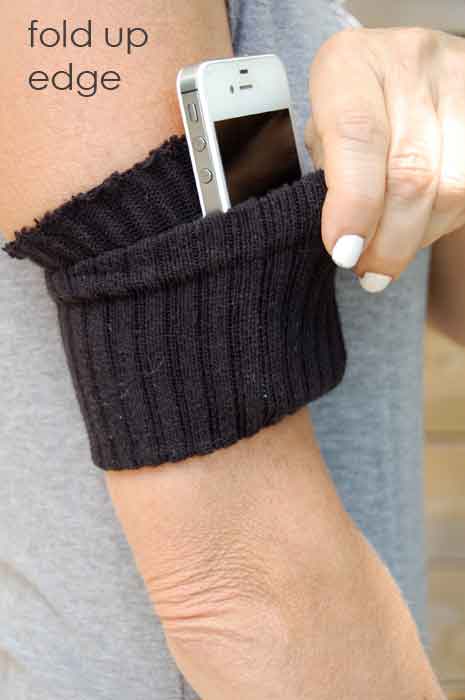 Wanna make more of a fashion statement?  Use a fancy sock.  Like this camouflage one.
The original work sock that got me to thinking about making an iPhone holder.  It's too loose and the wool is too scratchy for me, but might work for you if you have bigger arms and no aversion to wool.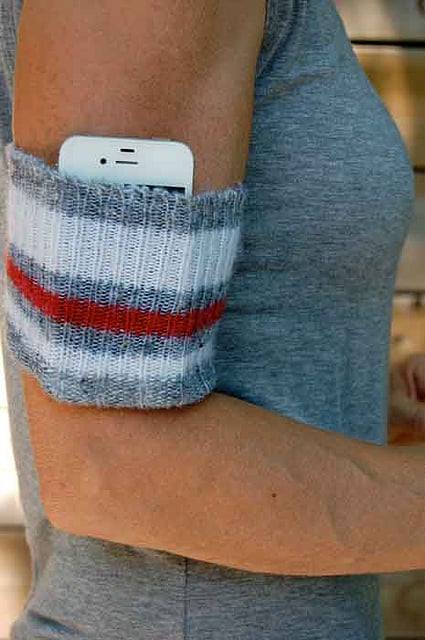 If you want you can get really aggressive with this DIY you can serge the raw edge of your sock so it doesn't fray or unravel but  I couldn't be bothered. Once this arm band has had it, I'll throw it out and make another one.   There are enough men's socks around here with holes in the toes that I'll have enough to last me for the next year.
Not to mention the ones without holes in them that will easily see me through the next decade.