When life gives you lemongrass, make ... I have absolutely NO idea.
For the second time in the past few years I planted lemongrass in my front yard because in my imaginary world I cook a LOT with lemongrass. Mainly I do a lot of chicken and dips plus I've learned how to distill the essential oils from it, so the possibilities with THAT are endless.
Unfortunately as I said this is in my imaginary world.
In my real world I grow lemongrass, cut its stalks off, put them in the freezer and then throw them out when I need to make room for ice cream.
And no. Not lemongrass ice cream.
This year I anticipate it will be the same as I'm already conjuring up images of myself pounding out my lemongrass stalks into a concoction of ginger, soy and chile flakes. I'm also conjuring me making dinner in a pair of Artemis shoes that I don't own while holding a glass of wine which I don't drink. Yup. My imaginary world strikes again.
After hacking off some of my lemongrass stalks (just cut them barely above soil level) and bringing it inside I thought I may need to call in help for this one. It's not that I don't know how to cook with lemongrass and I usually have all the ingredients that go well with it, it's just that I haven't got into the habit of cooking with it.
And also, I don't know if you've noticed this but lemongrass recipes, even the simplest ones, tend to part of recipes that require 897 other ingredients. It's never like, "Add the lemongrass to your other 3 ingredients". It's always, "Step 54: Add lemongrass to freshly secured fish eyeballs, making sure not to disturb your homemade fermented tequila tinged miso paste."
So I never (or rarely( cook with lemongrass.
To try to head this off at the pass I'm hoping you're going to be able to help me out and lead me in the right direction.
Do YOU have a recipe that includes lemongrass that you love? Does it have less than 897 ingredients and does it take fewer than 4 days to make it?
I'm hoping you do.
Because if you don't, I might as well forego the whole freezer facade and stock up on ice cream.
Have a good weekend!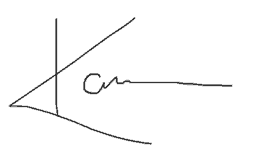 →Follow me on Instagram where I often make a fool of myself←