April Fools Day is almost here! Here are 11 of the easiest April Fools Day pranks you can pull this year. The lazy person's guide to April Fool's Day.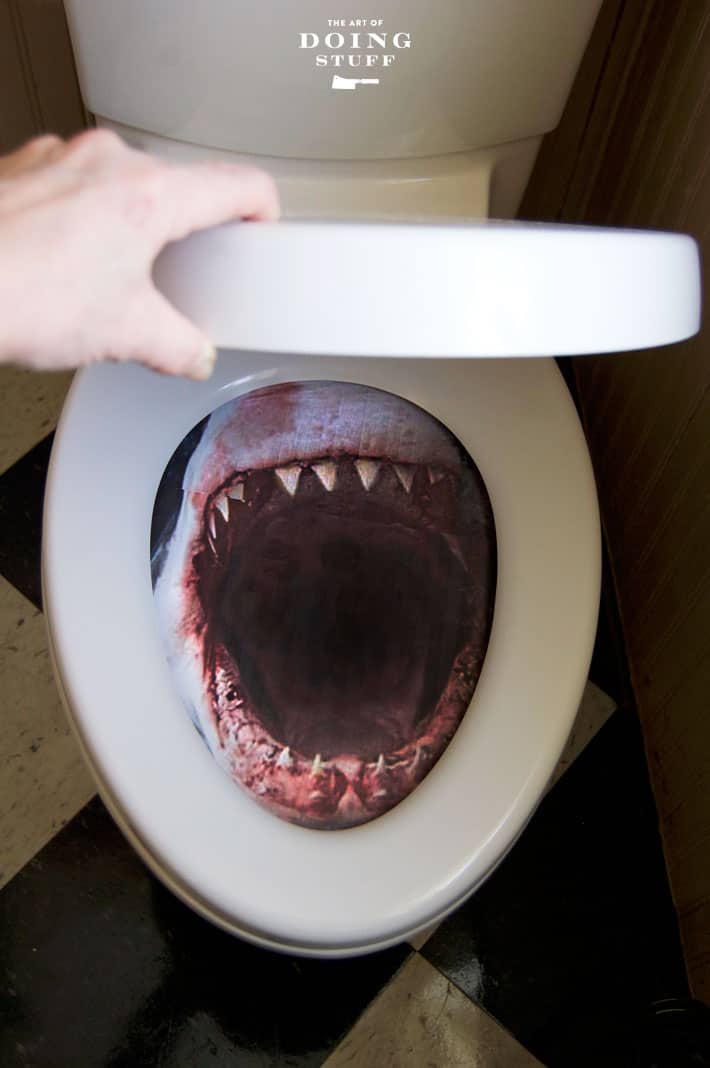 Last year's The Art of Doing Stuff April Fools Day prank
Here's the problem with April Fools Day. It's always on April 1st. That immediately takes a generous amount of surprise out of the whole situation. Now if it was a random, rotating day that'd be a different story altogether. THAT would give a real chance at surprising someone.
But because everyone is kind of expecting something on April 1st, your April Fools Day pranks either have to be so over the top that they're obviously done just for the hilarity of it. Orrrrrrr they have to be so smart, so subtle that the victim doesn't know immediately that they've been pranked.
The last reaction you want from an April Fools Day prank is for someone to just roll their eyes. Or even worse – have no reaction at all.
I'm going to leave you this weekend with 11 easy pranks that pretty much anyone can do. They won't cost $125 for post-it notes or balloons, and they won't end in lawsuits or heart attacks.
11 Easy April Fools Day Pranks
1.Rearrange the contents in your kids or partner's dresser drawers.
2. Work near a window? Glue a quarter (or loonie or toonie) to the sidewalk outside and watch.
3. Write a co-worker's name on underwear and leave them somewhere in the bathroom. (this is a repeat from last year's list because it's SO great)
4. Out grocery shopping on April 1st? Slip something into someone else's cart when they aren't looking so they find it during check out. Hemorrhoid cream, condoms, that sort of thing …
5. Replace family photos around your house with photos of strangers or celebrities.
6. Fill a mayonnaise jar with vanilla pudding and casually eat the whole thing with a spoon in front of someone.
7. Put googly eyes on everything in the fridge. EVERYTHING.
8. Cover the sensor on remote controls with a piece of tape so they don't work.
9. ctrl+alt+down arrow This will turn a Microsoft computer screen upside down ( ctrl+alt+up arrow will turn it right side up again )
10. If you're fluent in iPhone you can change someone's phone ring to a person screaming. Or a cat meowing. Your choice. Then of course make sure you call them.
11. Partially melt a chocolate bar and leave it on the toilet seat. Extra points for wiping your hands on the toilet paper roll.
I think you're sufficiently armed now. If you feel like you STILL need inspiration or a few new ideas you can read last year's post on April Fools Day pranks.
Now before I leave you I have a bit of surprising news. I've accepted a job (an actual job where I have to leave the house!) with a local seed company. I'll be in charge of all things social media and their website. I will still post occasionally on this blog of mine because it's become such a part of me. I won't however be posting very often. Maybe once every other month? I just won't have the time.
April Fools.
SEE HOW MUCH MORE EFFECTIVE IT IS WHEN IT'S DONE ON A RANDOM DAY???
Yeah, I know, I try to get you with that one every year. I'm sure 80% of you didn't fall for it. You know me too well.
Have a good weekend. 😉