Photos and a general update on Philip coming at you. When last we met, Lip was a gangly 4 and a half month old, in my Christmas House Tour photos. Now just over 7 months old he isn't a puppy anymore, he's ...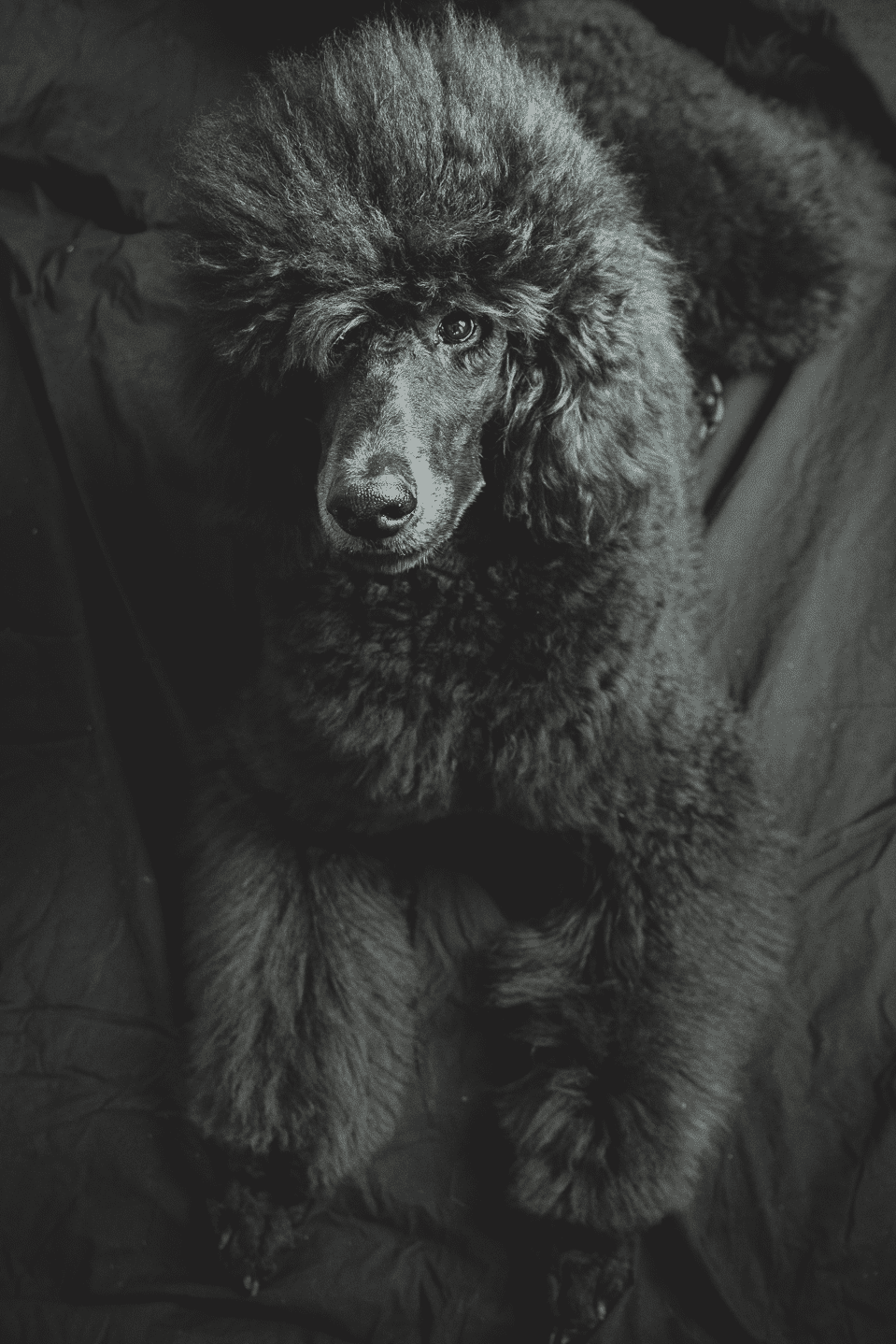 ... a hunk.
He is officially an almost dog.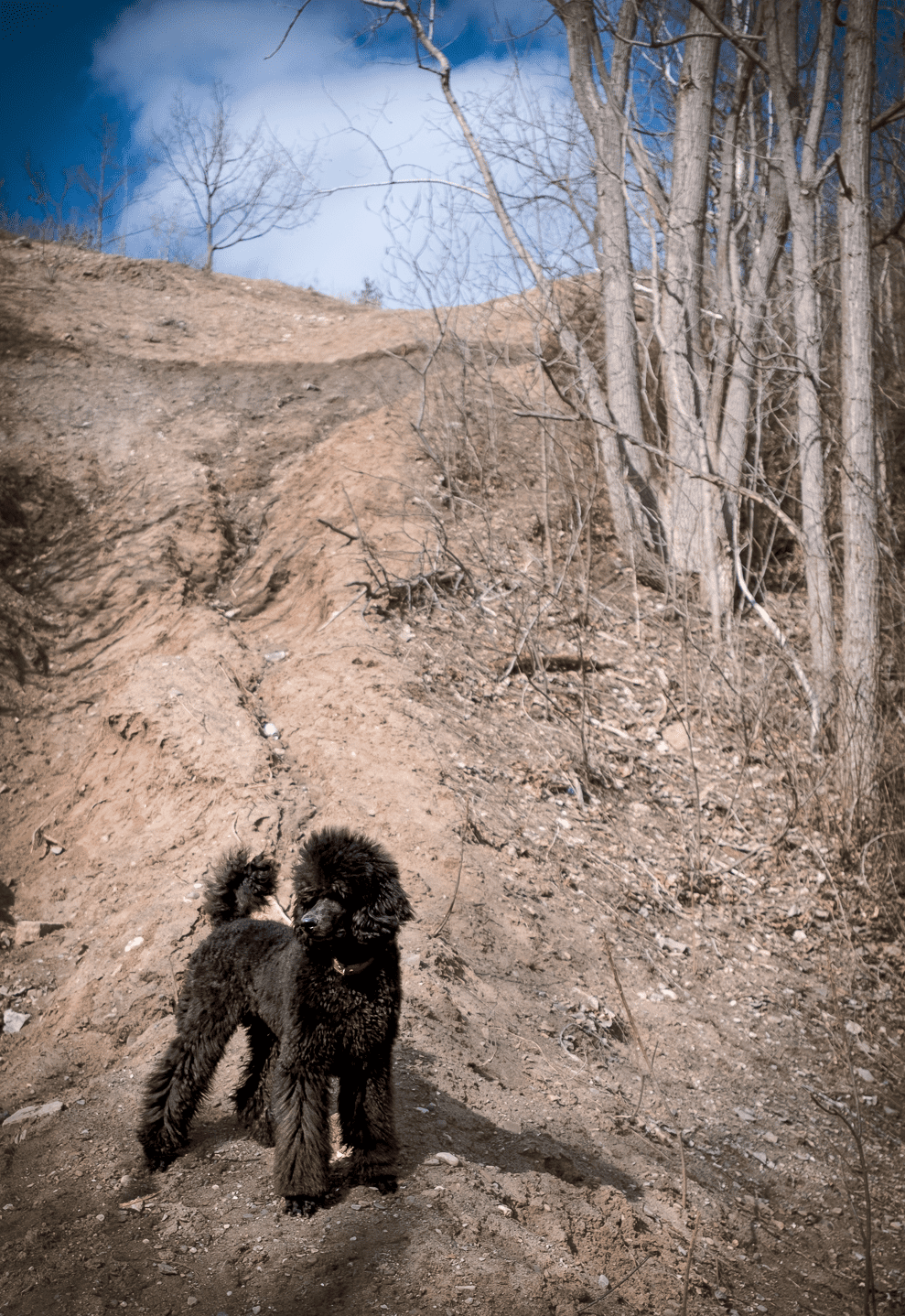 He looks like a "dog", but inside he's still 80% puppy. Philip and I are almost at the end of our Grade 1 training in dog school where he has learned to sometimes sit, stand, lay down, and come on command.
Philip sees school as a social outing/dating app and loves it because he, unlike me, is an extrovert.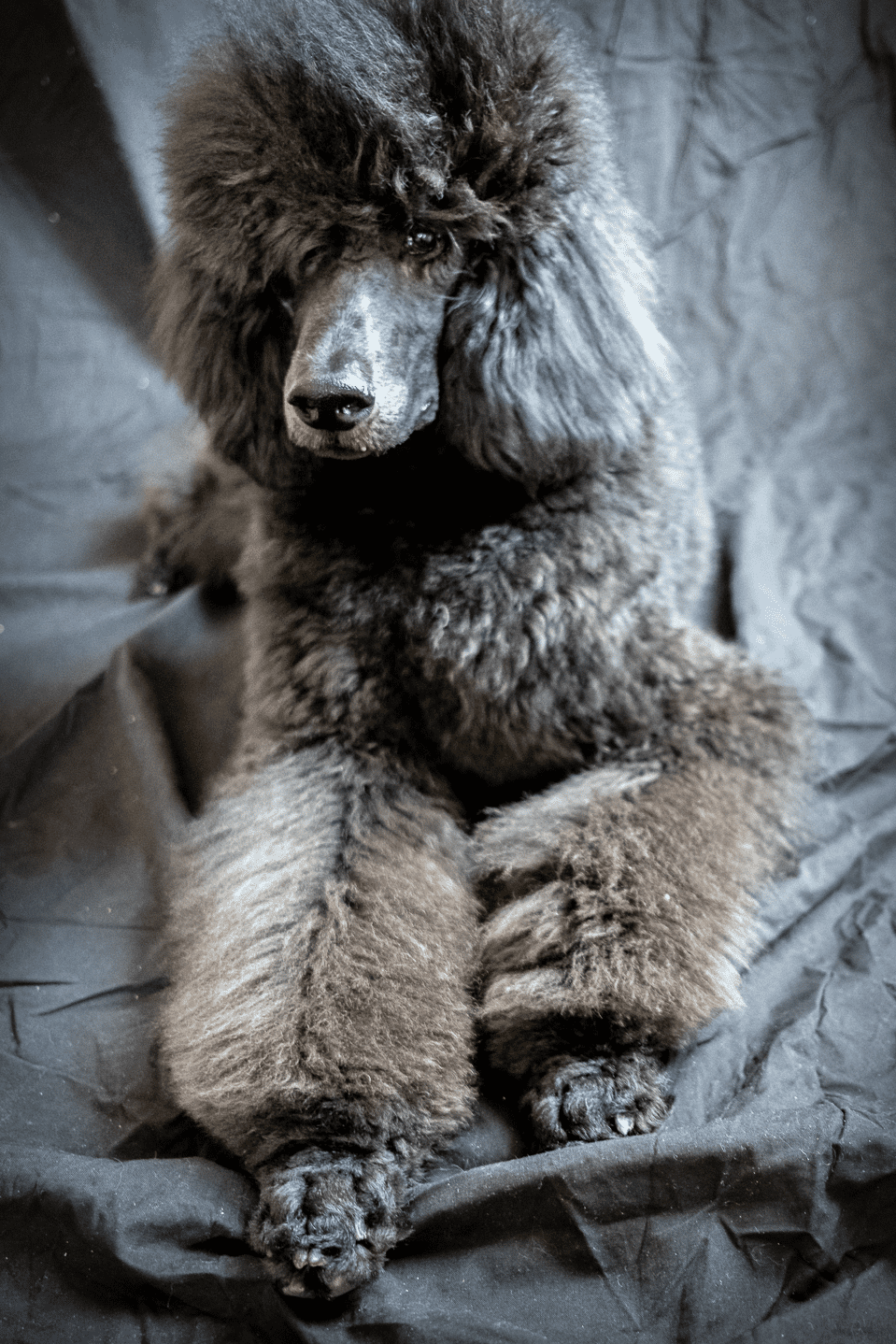 And a hunk.
Because he's learned to sometimes stay in one spot when I ask him to, he's getting easier to photograph so I finally made a point of taking some pictures of him last week.
And then I fooled around in Photoshop with the images just trying different things. That's why all of the pictures you see here look a bit different with different tones to them. Some have more contrast, some are warmer, some are only Photoshopped a little bit, others are Photoshopped within an inch of their last pixels.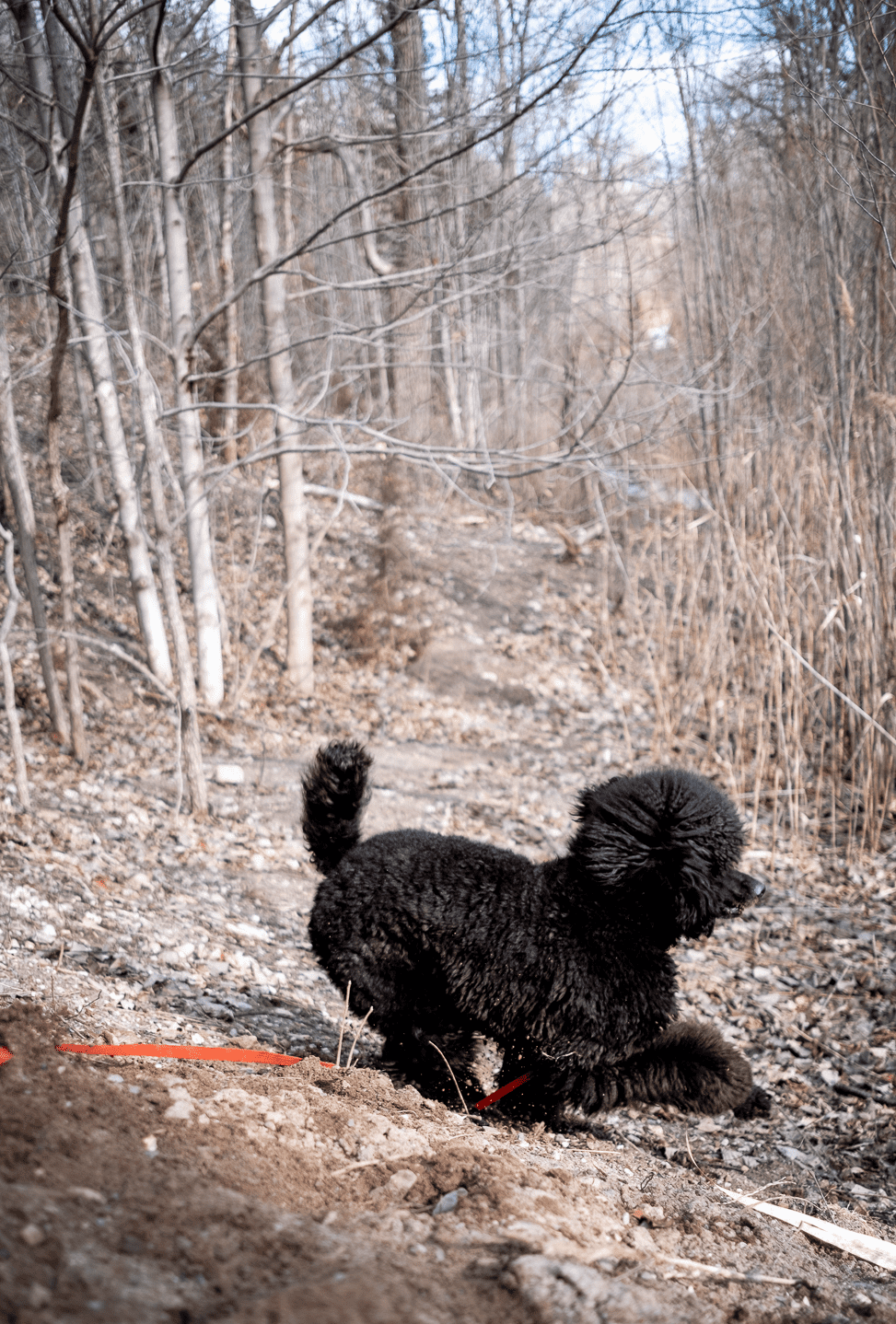 It helps me figure out what style I like for him in photos and also pushes me to learn more in Photoshop. I'm not a pet photographer and I'm sure I'll look back on these images in a year and cringe, (and that's fine!) but for now I like them just fine. I'm just using the equipment I already own (only natural lighting, no special lens etc.) but I like them enough and I'm learning.
Speaking of dogs running in a ravine (no I wasn't) I'd like to echo what one of my training instructors said the first time I walked into class with Philip. He said, and I'm paraphrasing, "I have a soft spot in my heart for standard poodles. Poodles are such great dogs, they're real "dog" dogs, which people don't realize."
Poodles are DOG dogs.
Lip is happiest when he's out in a ravine smelling something questionable and getting dirty. A second best day would be sitting on the back porch watching. Just watching. Birds, leaves, clouds, everything.
And then running through his own poop.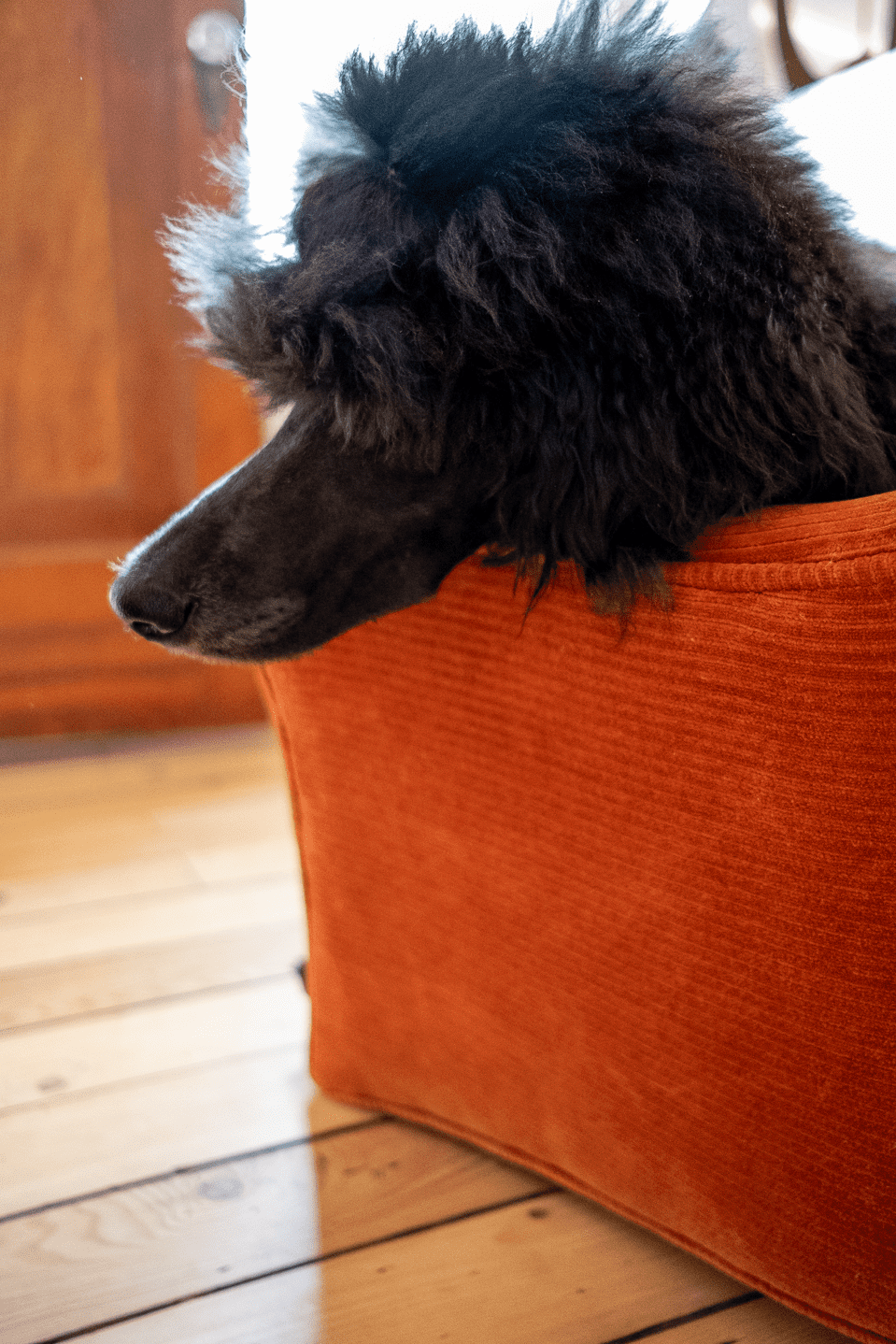 I'm learning to groom him myself (because of course I am) but I have to say that any poodle groomers out there deserve every dollar they earn. Holy shit.
I've got it down to 1.5 hours for bathing and blow drying him with this portable high velocity dryer. When I started giving him a bath and drying him it took me 3 hours. That's no cutting, no trimming, just a wash in my cast iron tub and a blow dry on the dining room table.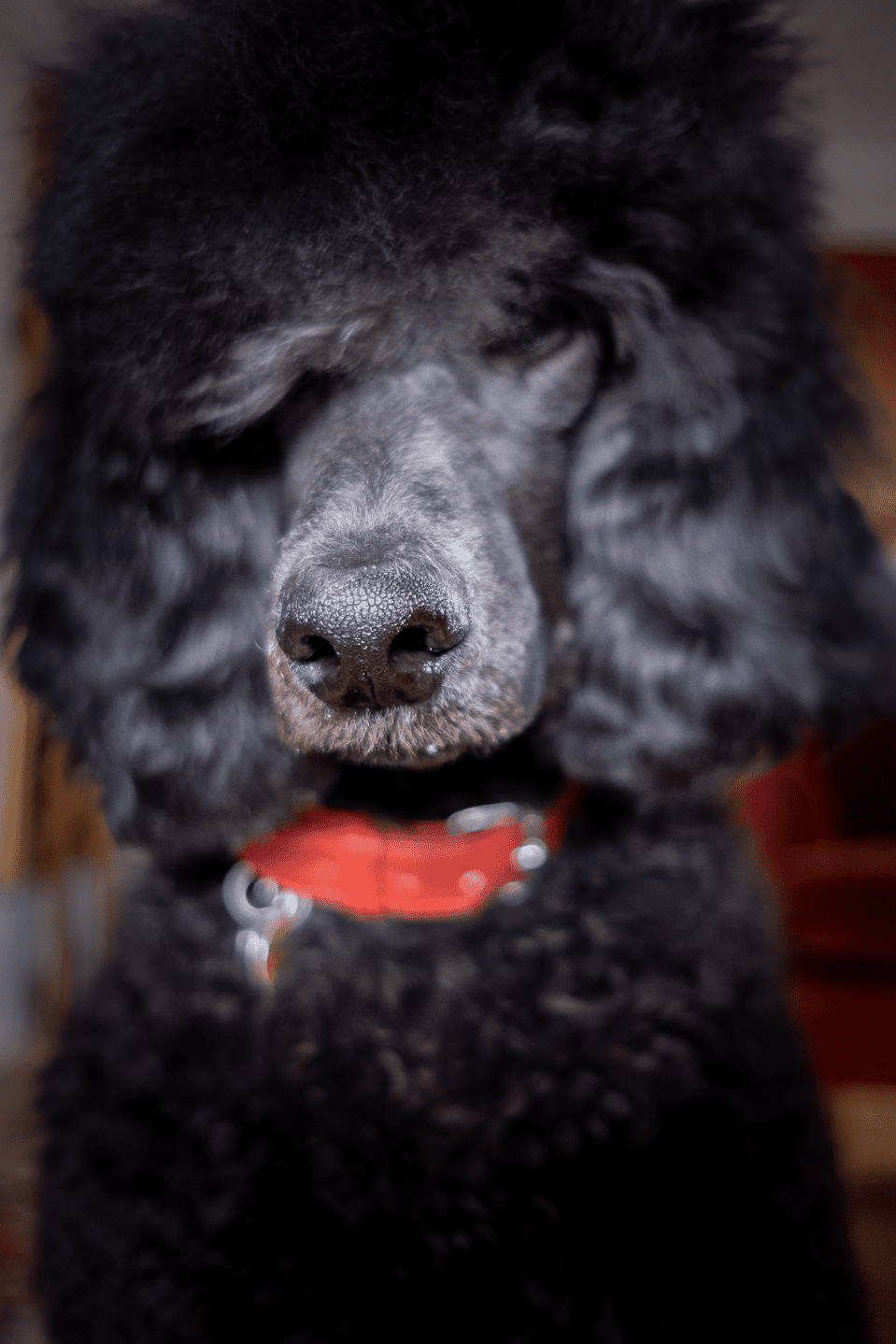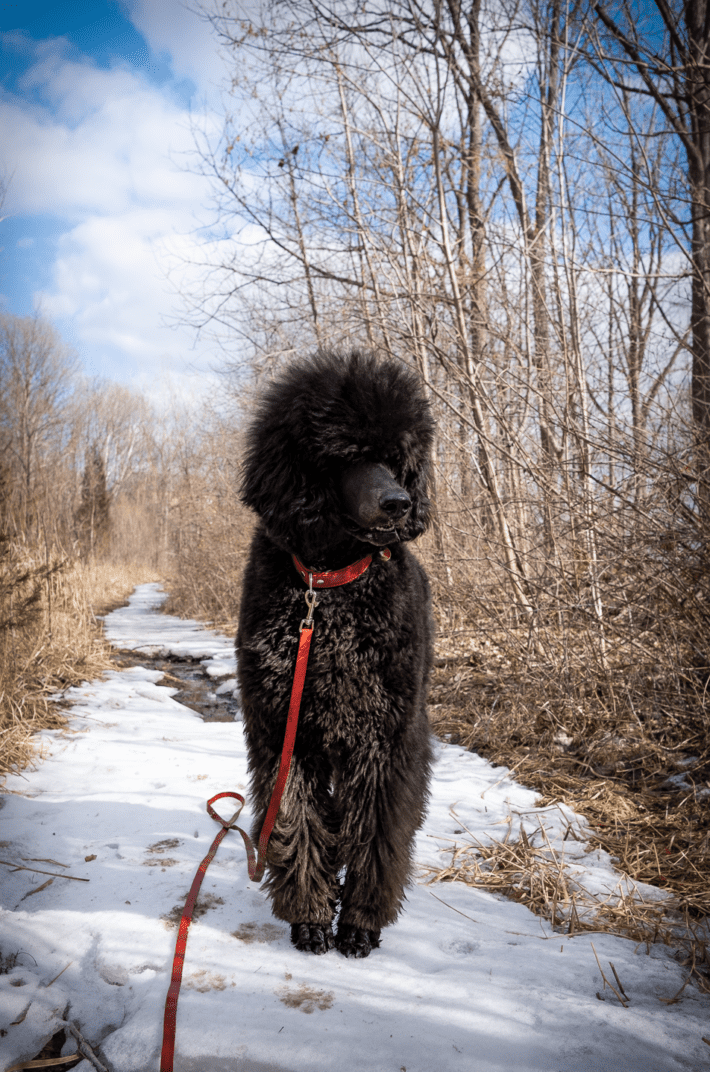 Philip 7 month stats
Height: 24.5 inches at the shoulders
Weight: 50 pounds
Coat Clearing*: Slight around his muzzle
* Because Lip is a blue poodle it means he's born black and will "clear" to being more of a blue colour. The blue colour will actually look like more of a steely gray than blue. But it's really a crapshoot. You just don't know what you're going to get.
His coat clearing should continue until he's around 2 years old at which point he'll be whatever colour he's going to stay.
Coat clearing on blue poodles often starts at the muzzle. Some will get a brown tinge to their coat before clearing blue. Philip has brown tinges to his coat but his isn't from clearing, his brown tinge is probably hair that's been faded by the sun.
It's especially noticeable around his legs.
The dog trainer is right. Poodles really are "dog" dogs. Or in 7 month old Philip's case - puppy dog dogs.
If you have a favourite photo please let me know! I'm curious.