Even if you aren't a canner, keep reading, because this vintage label I made can also be wrapped around a flower vase for a perfect country kitchen look.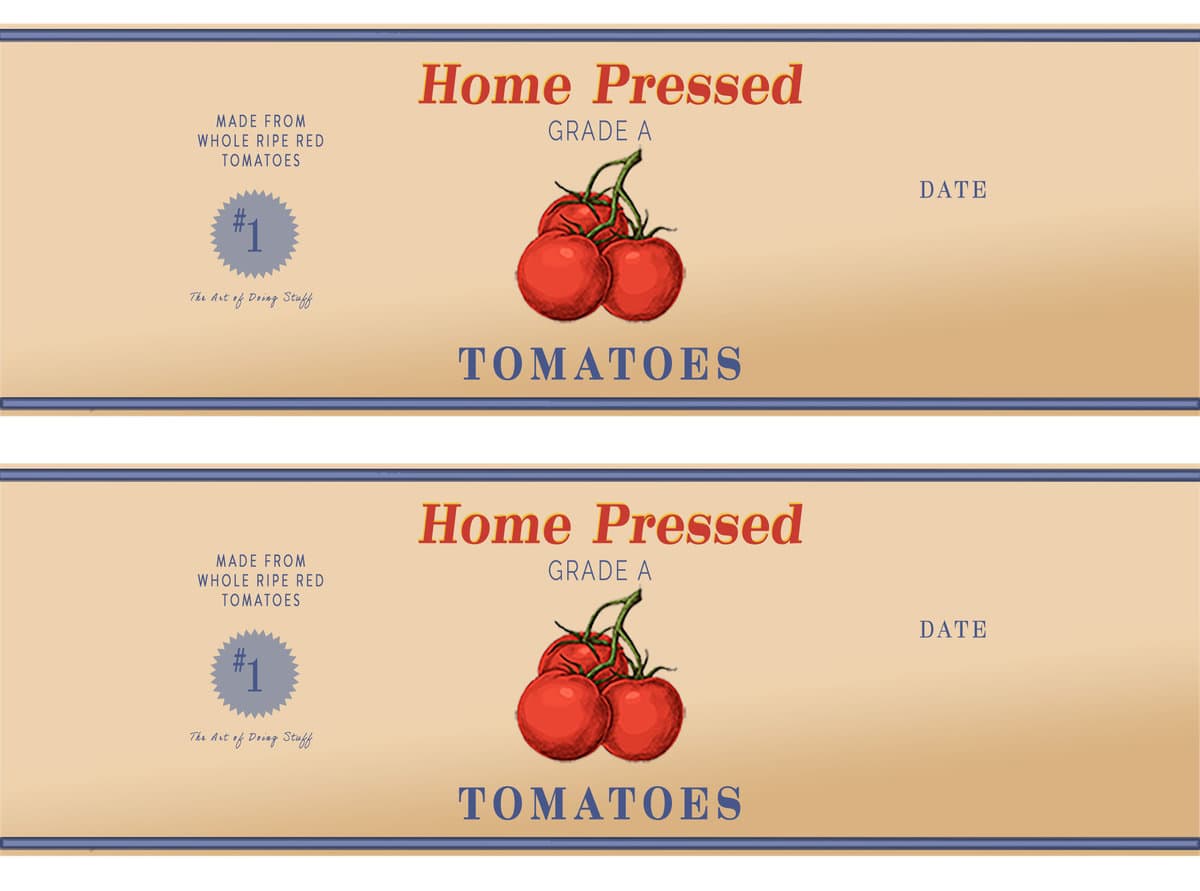 This all started out as a quick art project for my own jars of tomatoes that I pressed last weekend. I give a few jars away every year and thought these would look good on the giveaway jars.
And they do.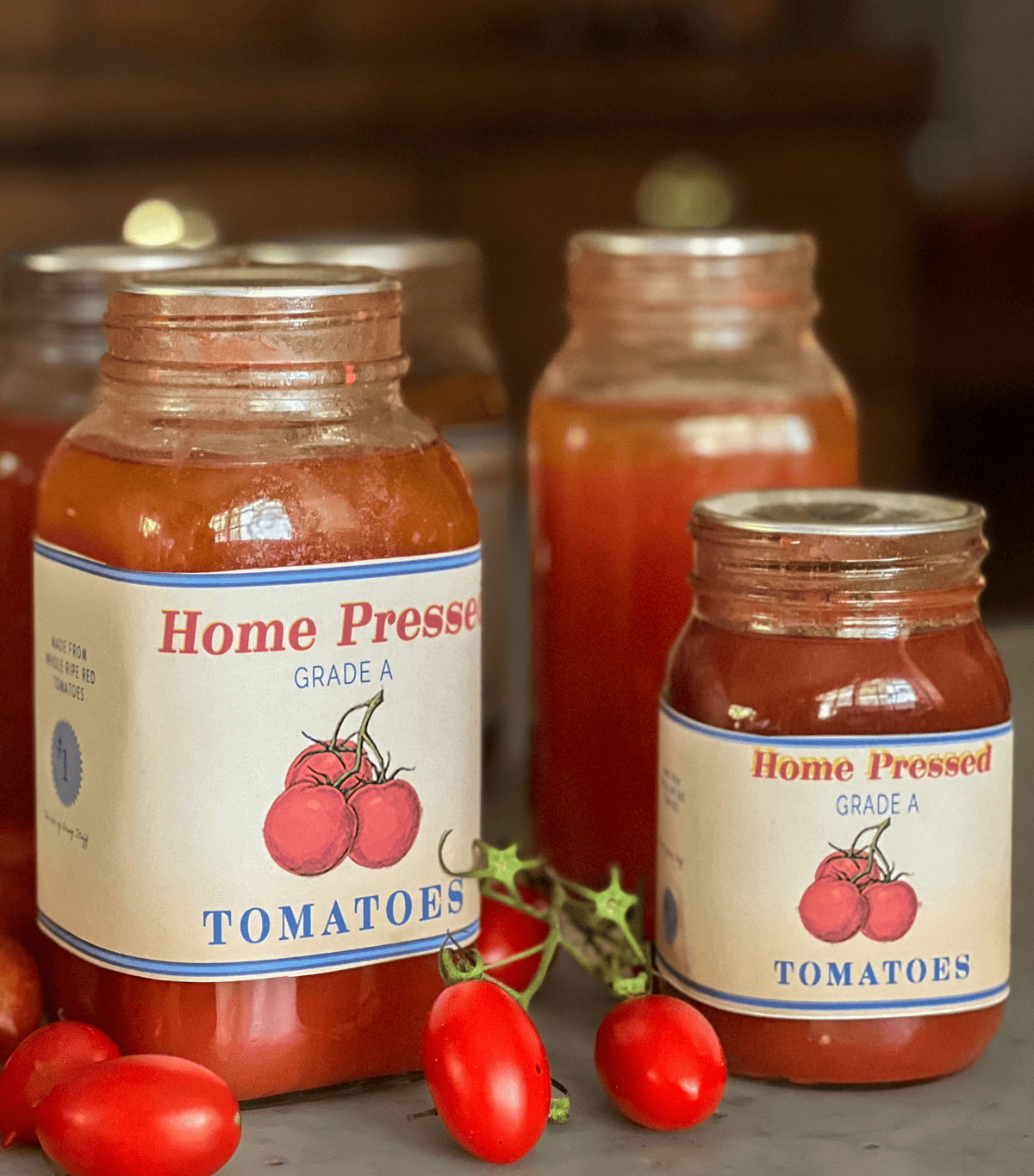 As I was in the kitchen fixing one of the labels onto a jar I realized you might like it as well even if you don't do any canning at all.
Because it was while I was in my kitchen that I thought this thing might look good around a vase.
It looks great around a vase.
I think they'd be really nice for a casual Thanksgiving centrepiece.
If you want to go full on country kitchen you can do it around a mason jar as well - a wide mouth mason jar works best for flowers because the wider neck allowed the flowers to spread out more. Which makes for a nicer arrangement usually.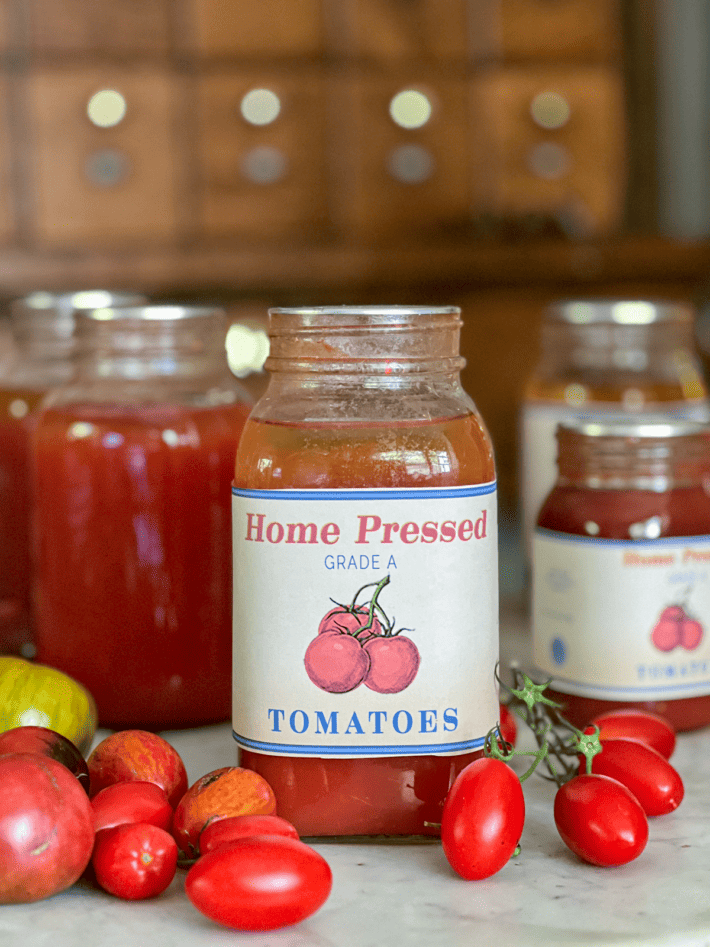 Just download the printable version, cut them out and wrap them around the vase or jar.
You can print these on plain paper or a sticker sheet.
2 sizes
Large mason jar download (1 litre/1 quart) - download here
Small mason jar download (500 ml/1 pint) - download here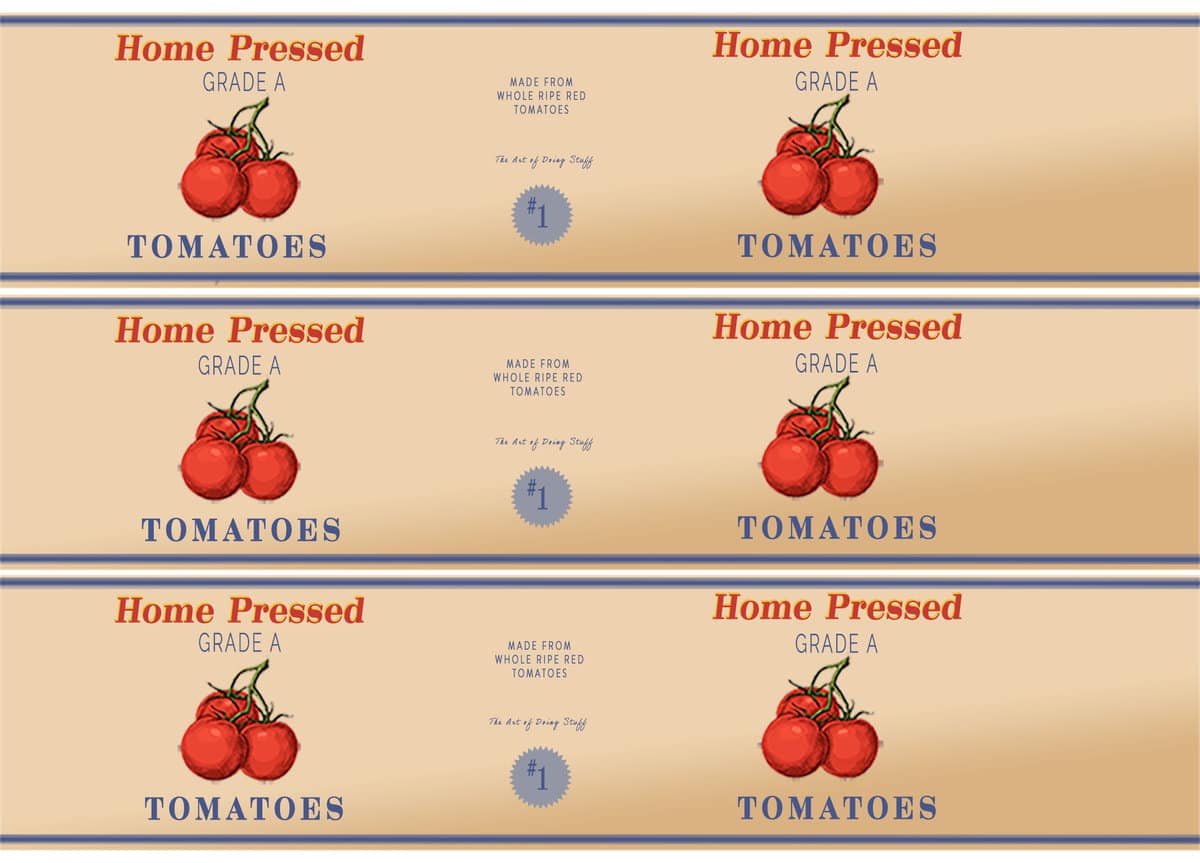 And with that, I *think* I might be done with talking about tomatoes for this season. Until I go mental over a sun dried tomato technique that is, at which point, I'll be interrupting all regularly scheduled programming for yes, more tomato talk.