I would like to interrupt today's regularly scheduled post with this brief announcement.
There are 2 days until my annual Christmas Eve party and I still haven't planned out, bought the ingredients for, or decided on a menu. As of now the menu looks like this: store bought cookies and hairbrushes.
There may not be any food, but there'll be plenty of Christmas decorations for everyone to look at. Here's hoping the 3 foot tall antler on the mantle distracts everyone from their hunger pains.
I'm happier with my Christmas decorating this year than I ever have been before. I'm not sure why. Every year when I step back and look at everything, I feel like something just isn't right. I like it. But I'm not certain.
That feeling when you answer your front door and you're not wearing a bra? It's that same feeling. Everything might look fine to a stranger, but YOU know there's something making you want to cross your arms over your chest and scowl.
This year though ... I think I've done it. It may not be the way you'd decorate for Christmas and in fact, it wasn't the way I decorated last year ... but that's the great thing about Christmas decorating. It's a month long opportunity to reinvent the style of your house.
For me, it all started with a pinecone ...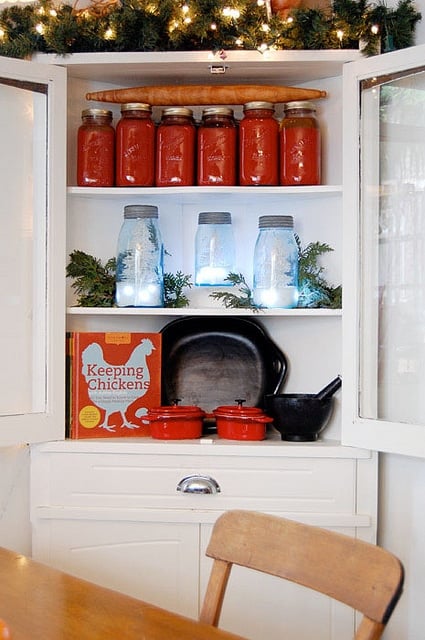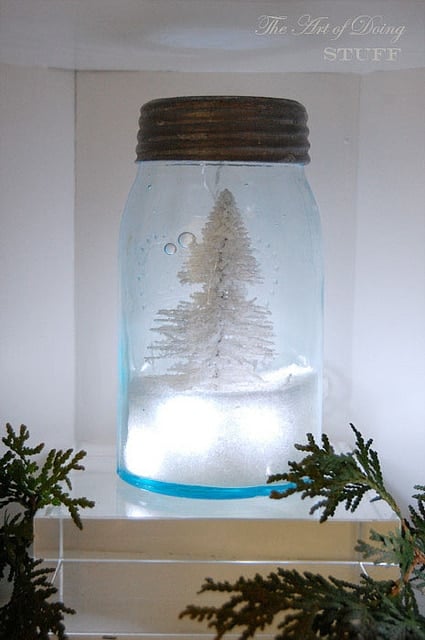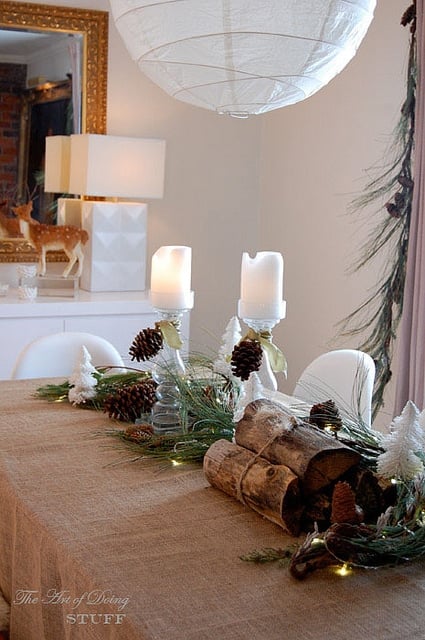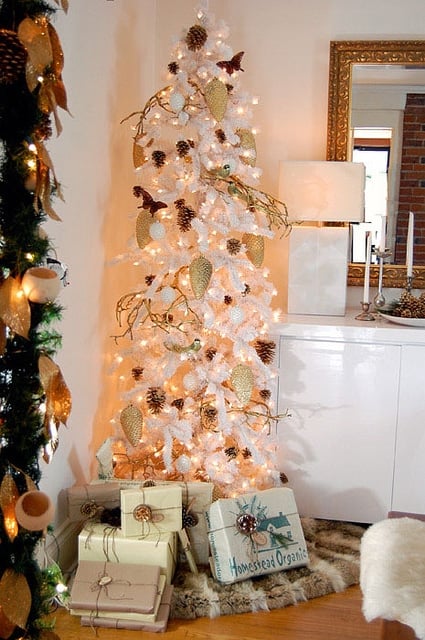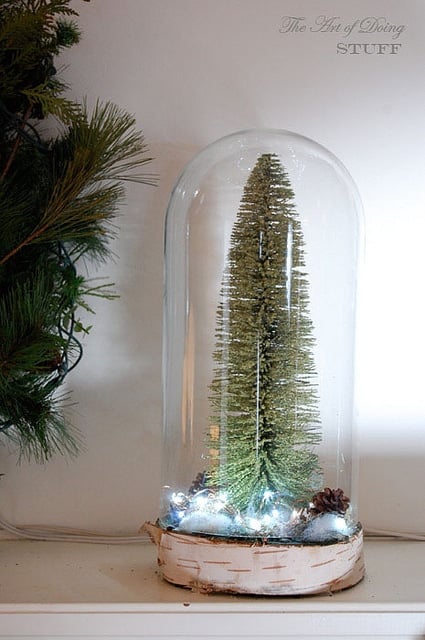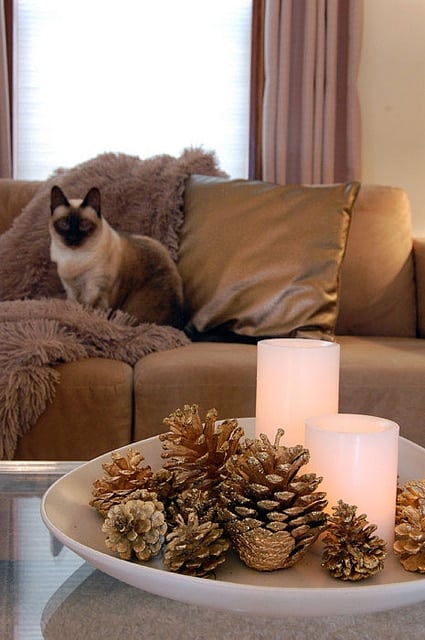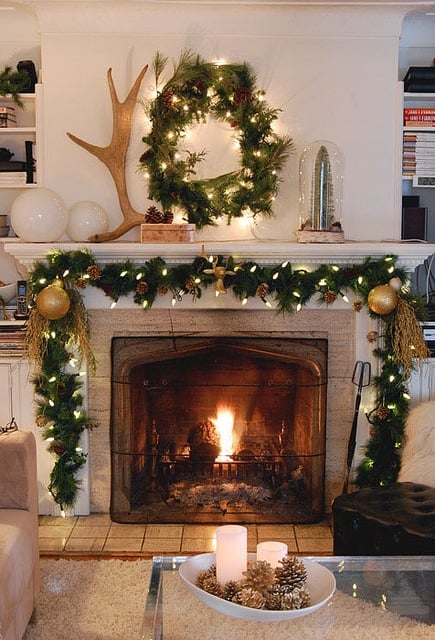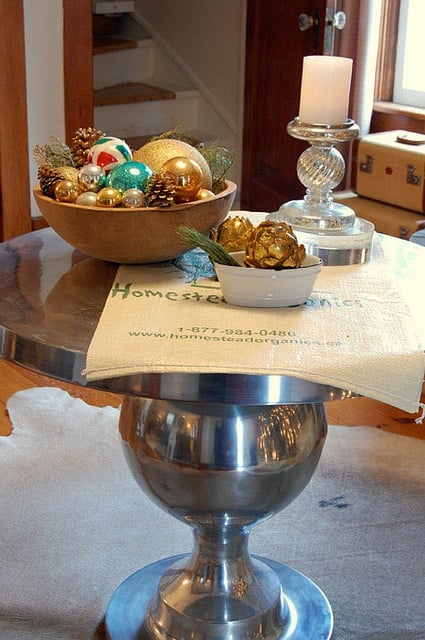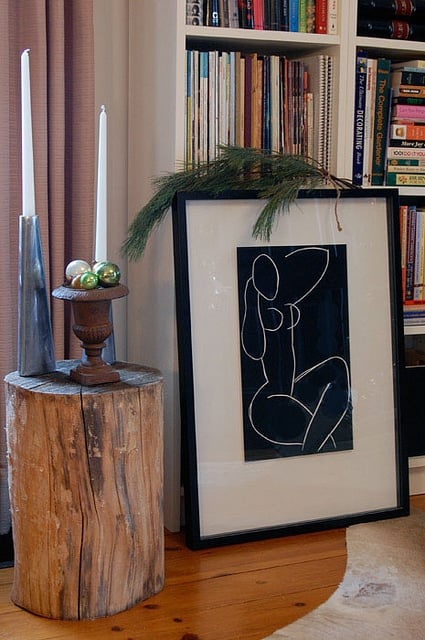 And in closing, a special note for the holidays from the fella:
Drink just enough to get through it, but no so much that you end up hitting someone.
I think it's a quote from one of his Buddhist books. But I'm not certain.