Today is puzzle day, plus I'll let you in on what all the varieties of all the tomatoes in yesterday's post photo was. Plus what I thought of the much anticipated (by me) Black from Tula tomato from Baker Creek Seeds.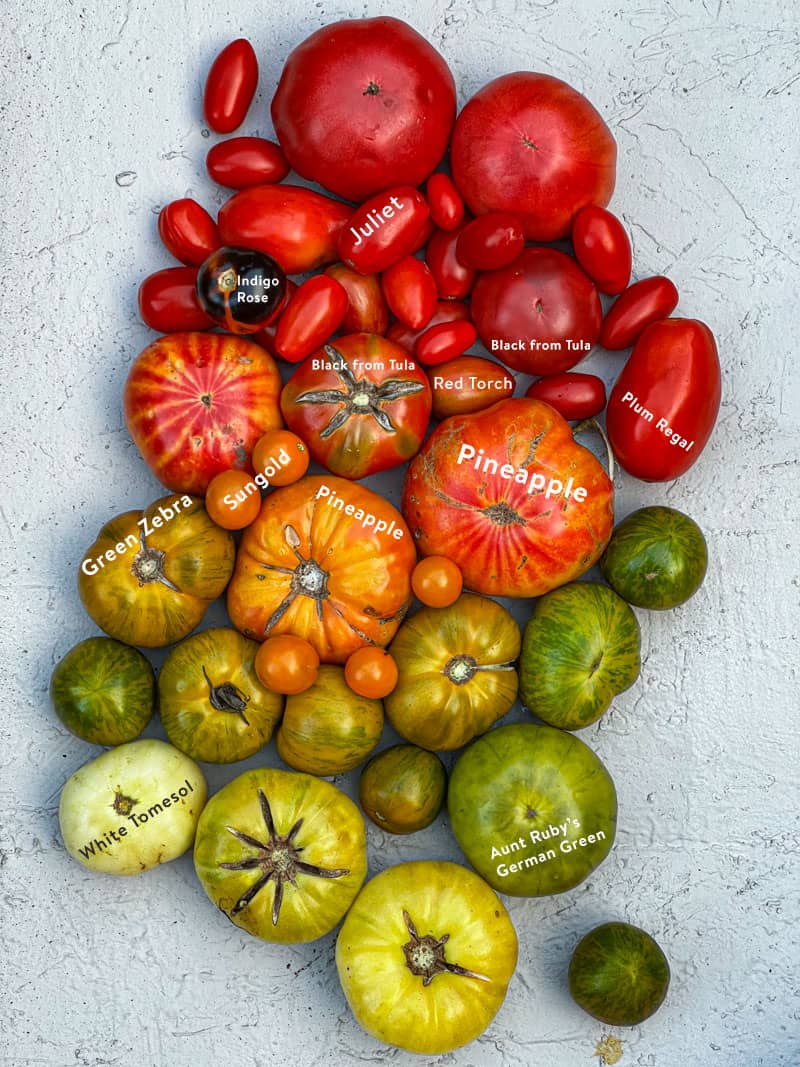 I half heartedly grew a rainbow of tomatoes this year. It isn't difficult with heirlooms and it especially isn't difficult when you harbour the particular brand of crazy that I do.
Tomato crazy.
Weird considering I don't even like tomatoes that much. I like growing them though. I'm just not one of those people who can walk out into a field of tomatoes and eat one of them like an apple.
They do all have different flavours though. Very different in fact. It's something you wouldn't really be aware of until someone sliced them up, blindfolded you and force fed you triangles of tomato.
My personal favourite flavoured tomatoes are Black Krim and Green Zebra. Black Krim is more smokey and Green Zebra zingy. See? Totally different flavours.
Because of this, I'm always growing new varieties to see if I want to add them to the tomatoes I grow every year.
Black from Tula
Won't grow again
This was a tomato I thought was going to rival Black Krim. It did not. It isn't even dark. Yet every photo I see on the Internet of Black from Tula is very dark looking with green shoulders.
So this I blame on one of two things. Either people are photoshopping every single Black from Tula tomato on the Internet to make it look more enticing ... or Baker Creek's Black from Tula tomato seed stock isn't up to par because what I grew from their seed was nothing short of underwhelming.
Pineapple
Will grow again 🍅
Pineapple tomato (specifically Hawaiian Pineapple) is a tomato I grow almost every year hoping it'll be better than the year before but it never is. It's a BEAUTIFUL tomato that looks like red, orange and yellow tie dye from the outside and inside.
But it's prone to shoulder cracking (which brings quick rot) and has a type of flower that has a hard time pollinating. So I only ever get 4 or 5 pineapples off of one plant every year.
But I persist because it's beautiful, delicious and beautiful. And beautiful. And a challenge. And beautiful.
Juliet
Will grow again 🍅
Juliet is a superstar tomato. I'm currently looking at a 10' plant growing in a pot in my backyard that's remarkably heathy at the end of the season and covered from top to bottom in fruit.
Juliet doesn't crack, keeps forever on the vine without rotting or dropping, is always the first ready to be picked and tastes great. Despite its small size this paste shaped fruit has regular "tomato" taste with a tiny bit of sweetness.
Green Zebra
Will grow again 🍅
Zingy, medium sized, green/yellow when ripe tomato that rarely cracks and has a beautiful striped appearance.
Aunt Ruby's German Green
Will grow again 🍅
Aunt Ruby's German Green is a variety I grow every few years. Green (like genuinely GREEN) when ripe. A few years ago pressed jars of it so I could make a green spaghetti sauce which I have yet to do.
But I will.
White Tomesol
Won't grow again
A white, but leaning more towards a very pale yellow, tomato that's slow to ripen and always looks beaten up.
This was free seed from Baker Creek and I've grown it a few times but this will be the last.
It had several opportunities to redeem itself and hasn't.
Plum Regal
Will grow again 🍅
Plum Regal are my go-to paste tomato because they're relatively (kind of) disease resistant sort of? They try. And that's what matters.
They are less prone to late blight and rot than San Marzanos or Romas though and they've insanely prolific. I love Speckled Roman paste tomatoes but they're less prolific and more prone to disease.
Indigo Rose
Will grow again 🍅
Like most "black" tomatoes, the portion that turns black is the area that gets the most sun. It's rare you'd find a black tomato that's black all over unless you were to hand rotate it or remove other tomatoes around it on the vine somehow.
Having said that, it has amazing flavour (as chosen by one of my sisters in my heirloom taste test and is the blackest of black tomatoes when ripe that I've found.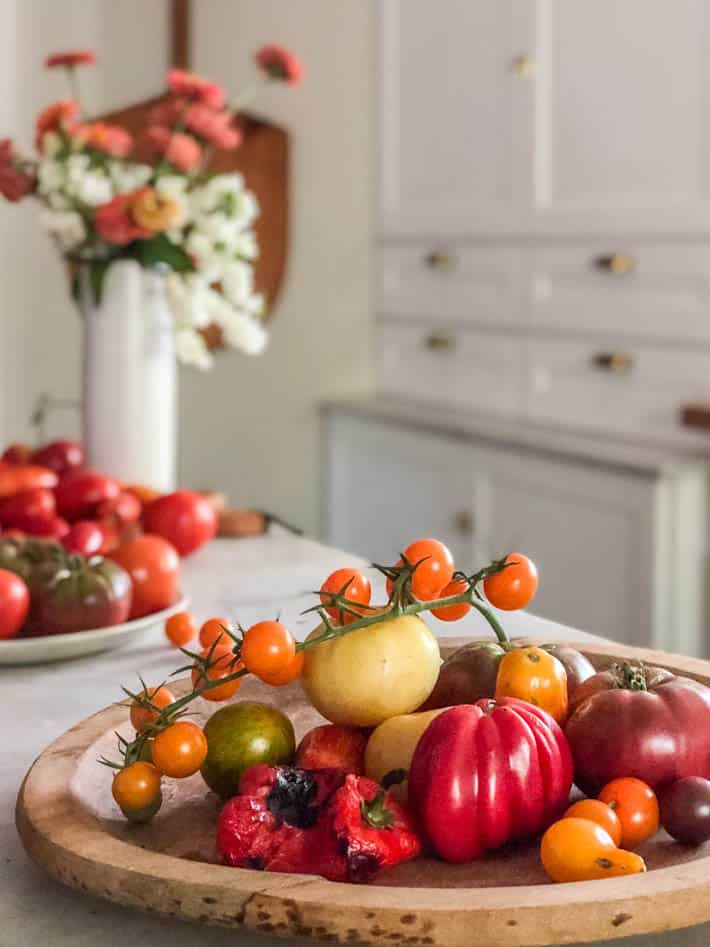 That's not all of the varieties I grow, but for a Sunday I think it's enough tomato talk.
If you have a favourite tomato variety let me know below in the comments after you're done the puzzle which I finished with lightening speed by the way.
The 20 Piece Puzzle
You can now make the puzzle with as many or as few pieces as you want.
WANT MORE PUZZLE PIECES?
CLICK THE 3 DOTS ON THE UPPER RIGHT OF THE PUZZLE. Then click "CHANGE NUMBER OF PUZZLE PIECES". You'll be able to select however many pieces you want up to over 200 pieces.
To make the puzzle as reliable as possible:
Sign up for a Jigidi account and sign in before you do the puzzle. This will automatically save your puzzle for you so you don't lose it if you walk away from it for too long.
Hold your phone or tablet horizontally, not vertically.
As I often do, I attempted the puzzle myself to see what kind of time it would take me.
1:10 for me. For a 20 piece puzzle. That felt bad. Did it again.
1:17 O.K. so that was worse.
1:04 That's it. Done. Victory lap around the block throwing tomatoes at houses.
Have a good remainder of your weekend.