My cats really aren't ones for toys, they're just too sophisticated for that, being of higher breeding than most of your garden variety cats. Ernie, a dirty, skinny stray I found on my front porch in the middle of winter comes from a long line of I'm not sure what, but probably something royal.
And Cleo, being of superior Siamese genetics, has such an air about her she could make Gwyneth Paltrow's cat feel dumpy and self conscious. She could probably do the same to Gwyneth.
But the one thing both my cats lose their (cat) shit over are cardboard scratching posts. They love them. If you own a cat you've probably seen them in the pet stores. A basic plastic, rectangular box that's filled with pad made out of cardboard. Cats LOVE these things. They're kindda ugly and really expensive considering they're made out of what is essentially the garbage portion of most things you buy.
So when I saw this 7 year old post from Design Sponge on how to make a good looking and free cardboard scratching pad? I had to make one.  For full instructions on how to make this scratching pad, just click on the Design Sponge link.  And start saving up your cardboard boxes from Amazon deliveries!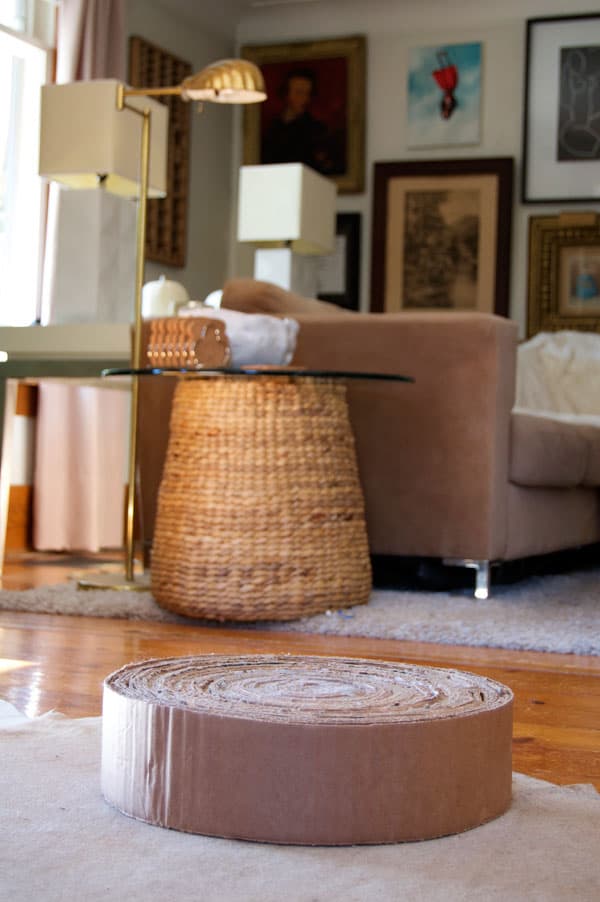 It is a hit with Cleo.
It is a hit with Ernie.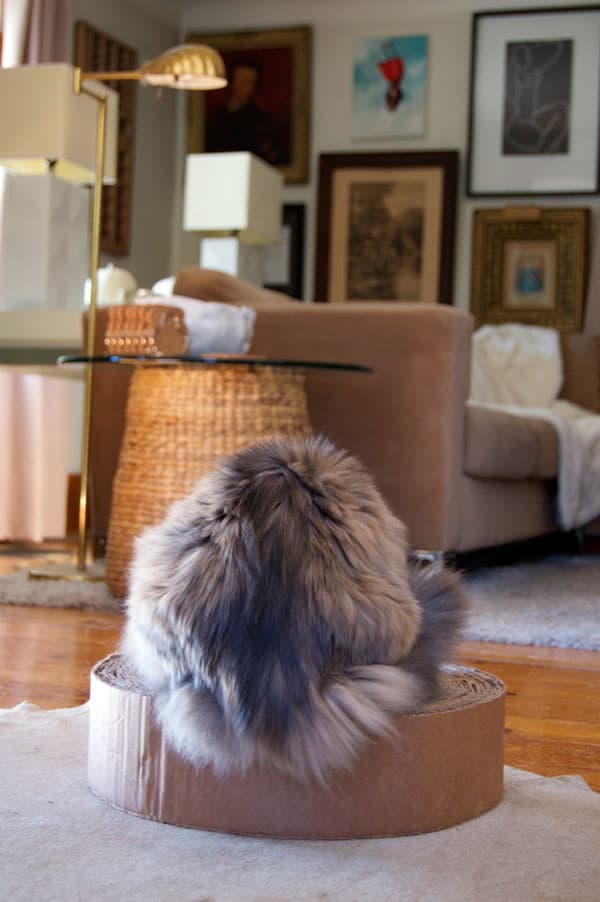 Occasionally there's a line up.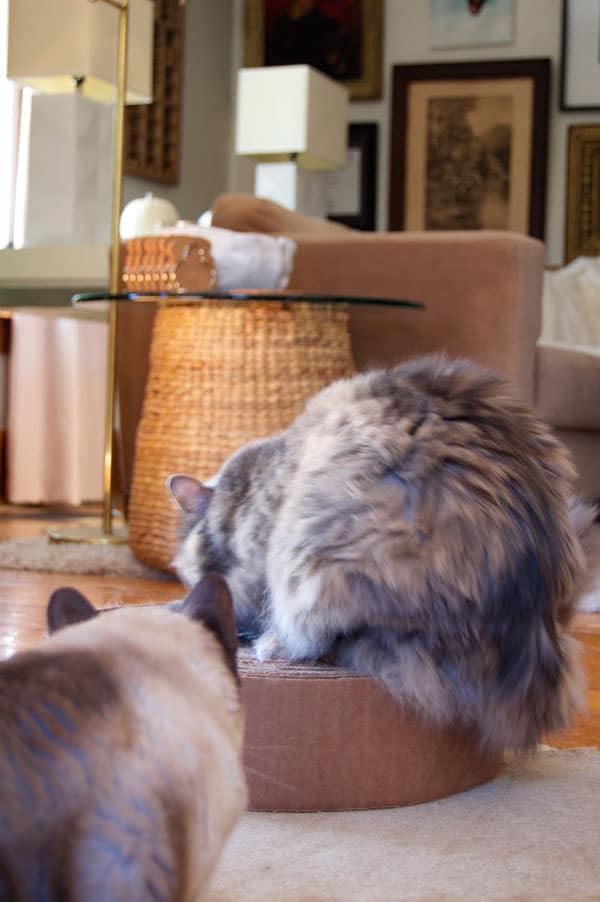 Even for the fussiest of cats this scratching pad is lick smackin' good.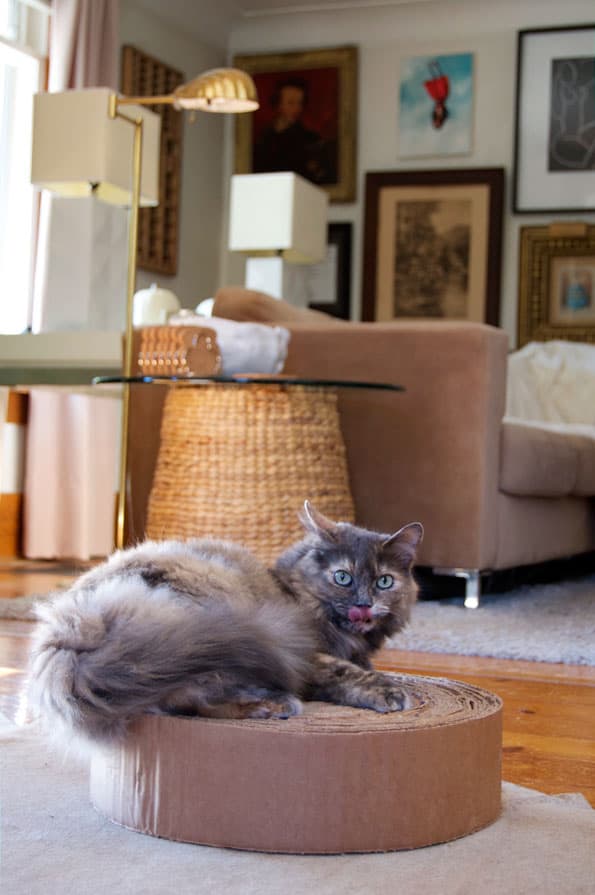 They use it as a scratching post, a bed and a perch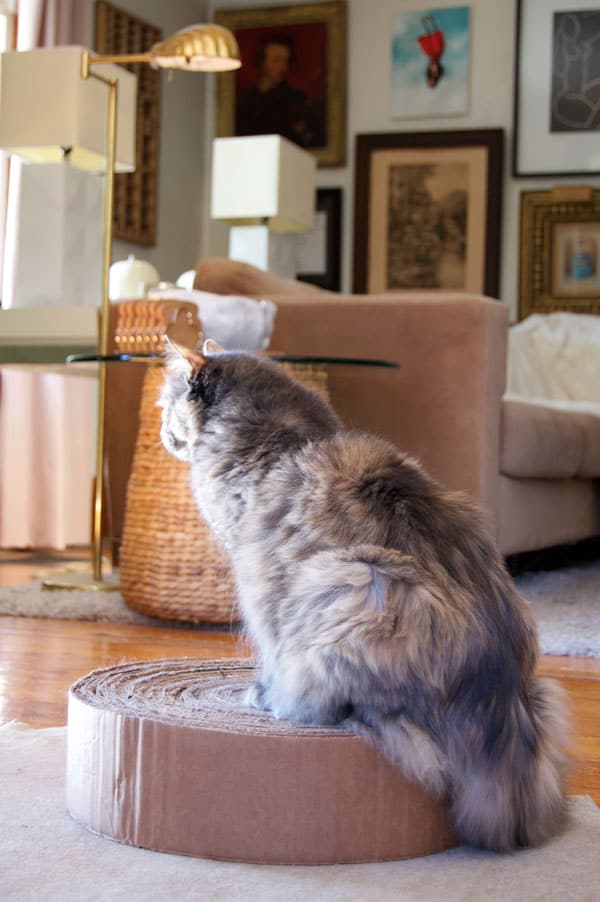 Yet one other thing that enables my cats to look down upon all those around them.
Have a good weekend!