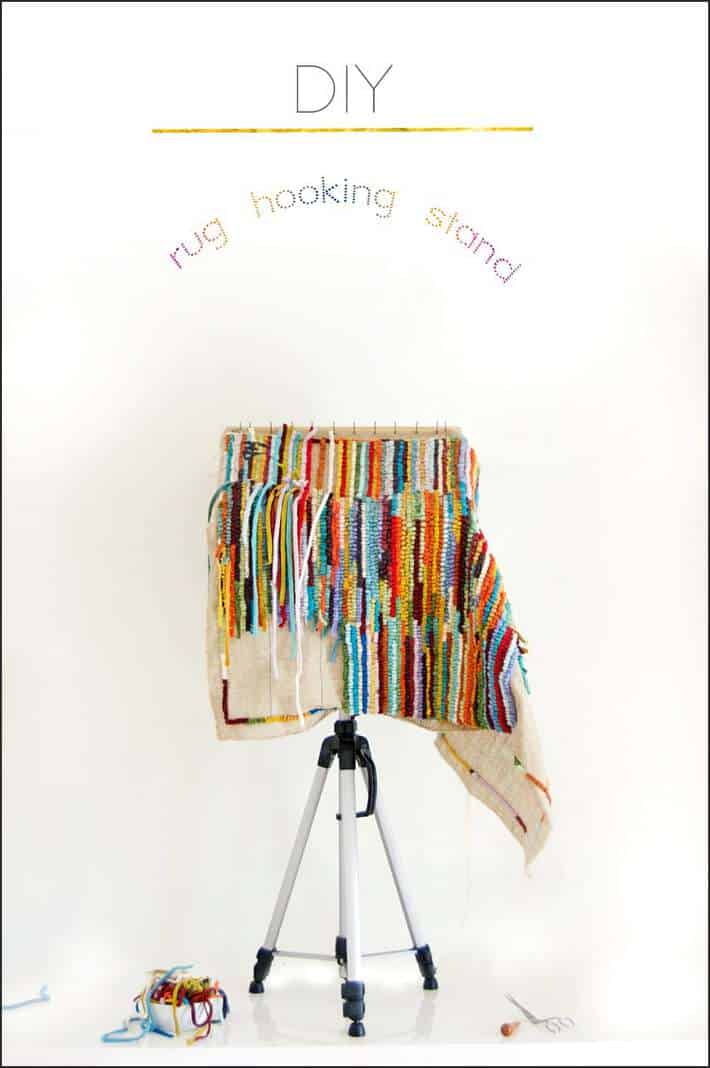 It was just about a year ago that I made the announcement I was a hooker.  As expected this proclamation was met with several yawns and a very nice handwritten note outlining the specific play time preferences of an older man of Norwegian heritage.
This note was written by the very tired wife of an older man of Norwegian heritage.  It was accompanied by the couple's address, payment up front and a Xeroxed copy of all his recent prescriptions. I let her know I was in fact talking about rug hooking and made sure she understood this was a type of craft and didn't mean I only took clients who wore toupees.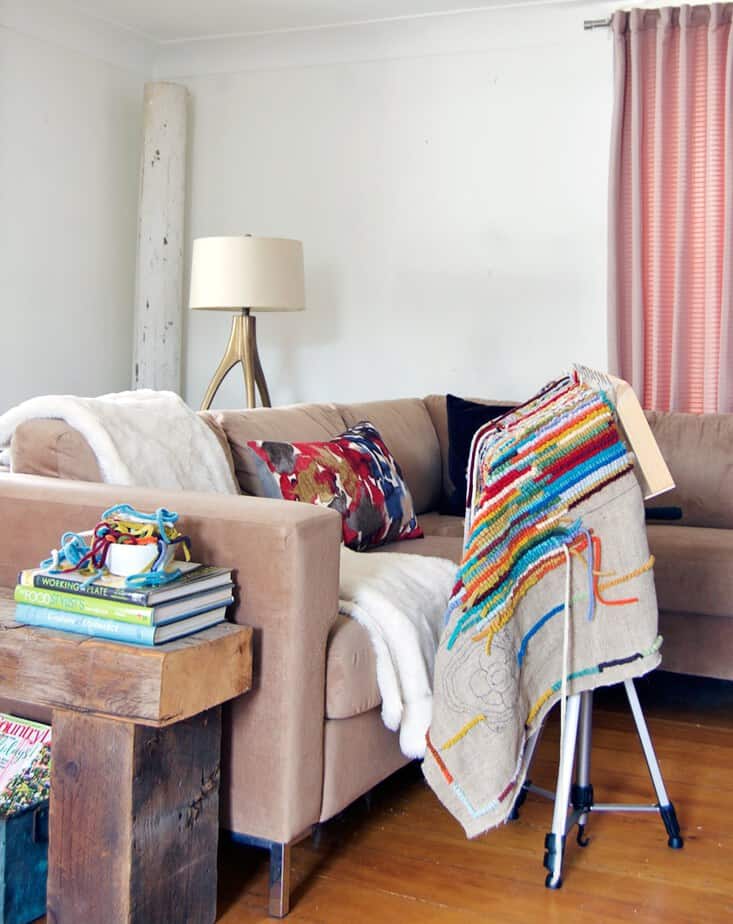 I declared my love of rug hooking.  I deemed it my new obsession, addiction and hobby last February.  And  I did love it.  I *do* love it.
But ... I have a lot of hobbies and it's hard to fit them all in.  So come spring, my rug hooking sat. And it sat and it sat and it sat.
I put away the rug hooking around March because I had to make room for my other hobbies that mostly take place outdoors and involve either dirt or hammers  (which interestingly enough would appeal to the adventurous side of a certain older gentleman of Norwegian heritage).
But just after Christmas I picked up my rug hooking again because I've vowed not to do any huge projects between now and spring.  No hammering, no welding, no sawing or painting, just relaxing.
Most rug hookers, and especially beginner ones who aren't ready to shell out a lot of money on a new hobby, work on a little wood frame.  My sister actually made my wood frame, which is basically just an open wood box.  You sit with it on your lap and hook away.
From there you graduate to a bigger and better frames with stands that you can maneuver, tilt and shift.  Since I clearly wasn't going to be a full time hooker and didn't want to spend the $200 - $300 for a floor frame I thought it would be easy enough to make one.
And it was.  And SO cheap.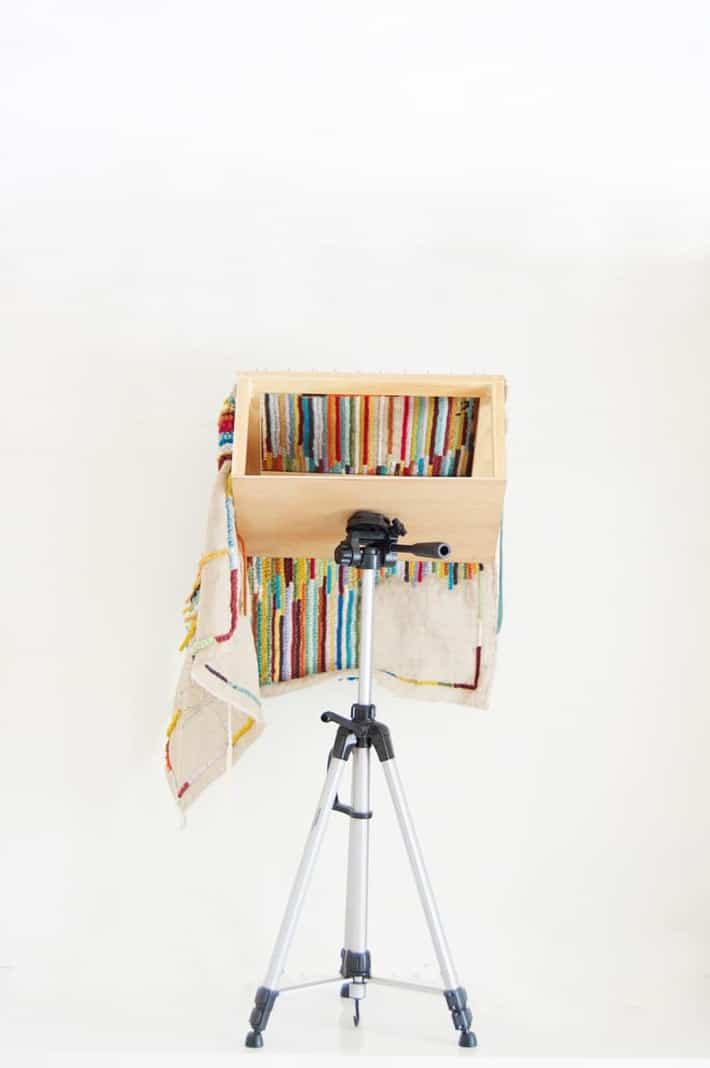 I made this DIY rug hooking stand with a simple camera tripod.  It tilts, shifts, swivels and moves up and down so it's always at whatever you think is the perfect height or angle.
It cost $27.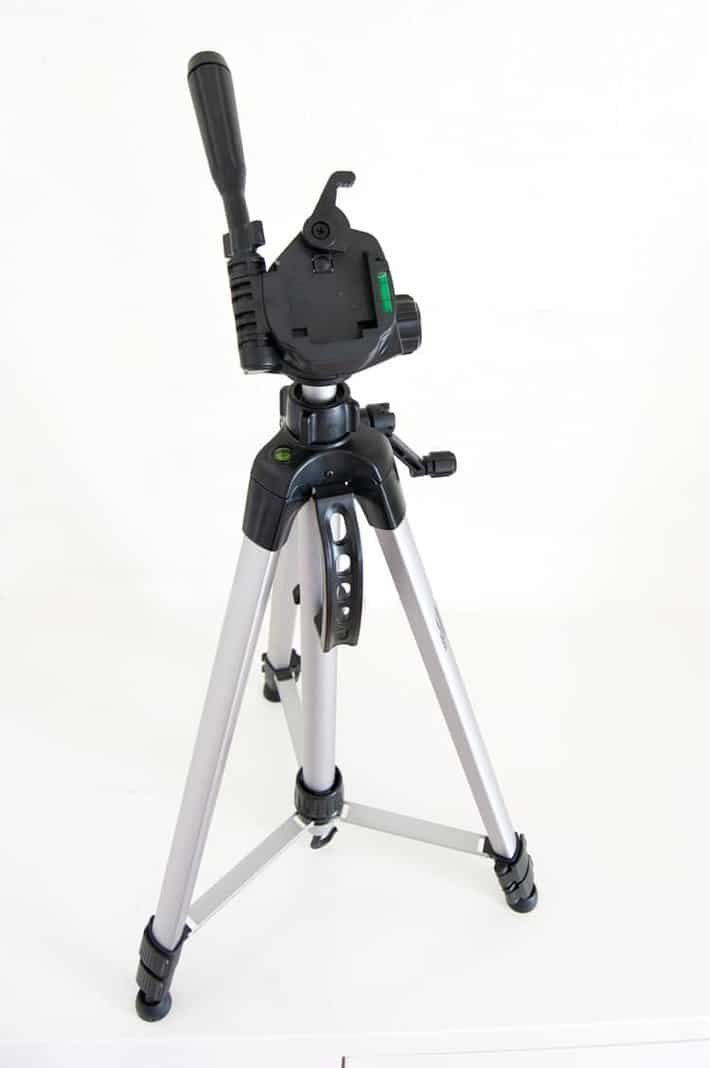 The tripod cost me $27 on Amazon.  I took a lot of time to figure out which tripod would be the least expensive but still have the strength to hold a big, weighty rug.  And this one was the winner.
If you're in Canada click here to buy the tripod for $27 CA
If you're in The United States click here to buy the tripod for $24 US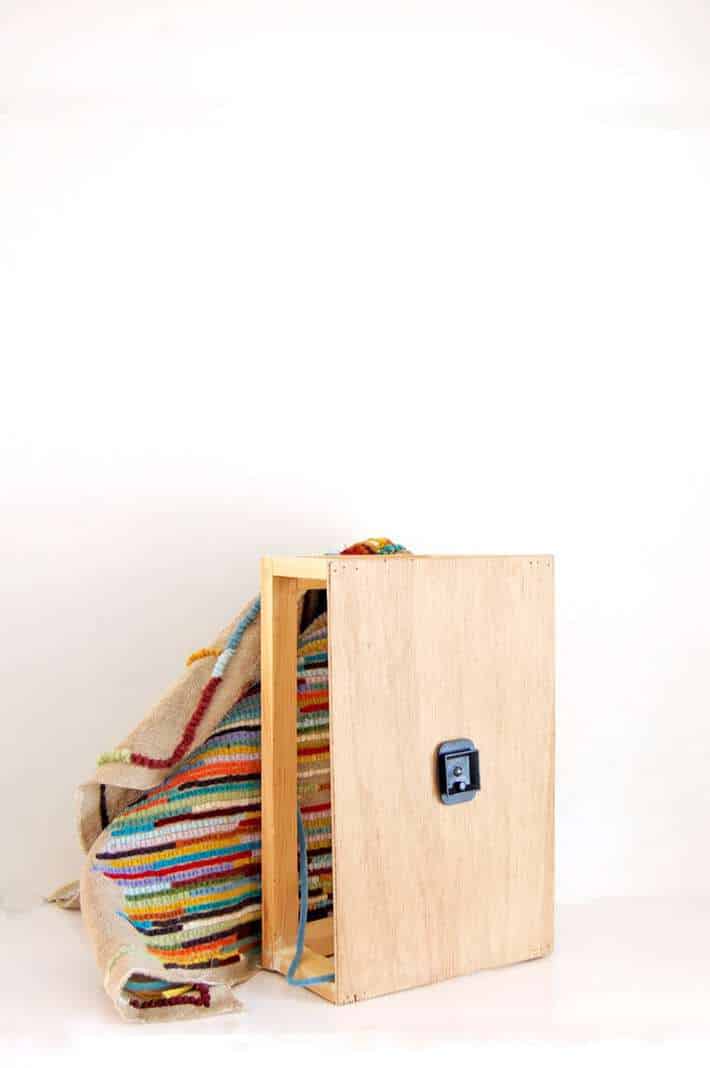 The tripod comes with a head that normally gets screwed into your camera base.  Instead of screwing it into a camera base, just screw it into the base of your wood rug hooking stand.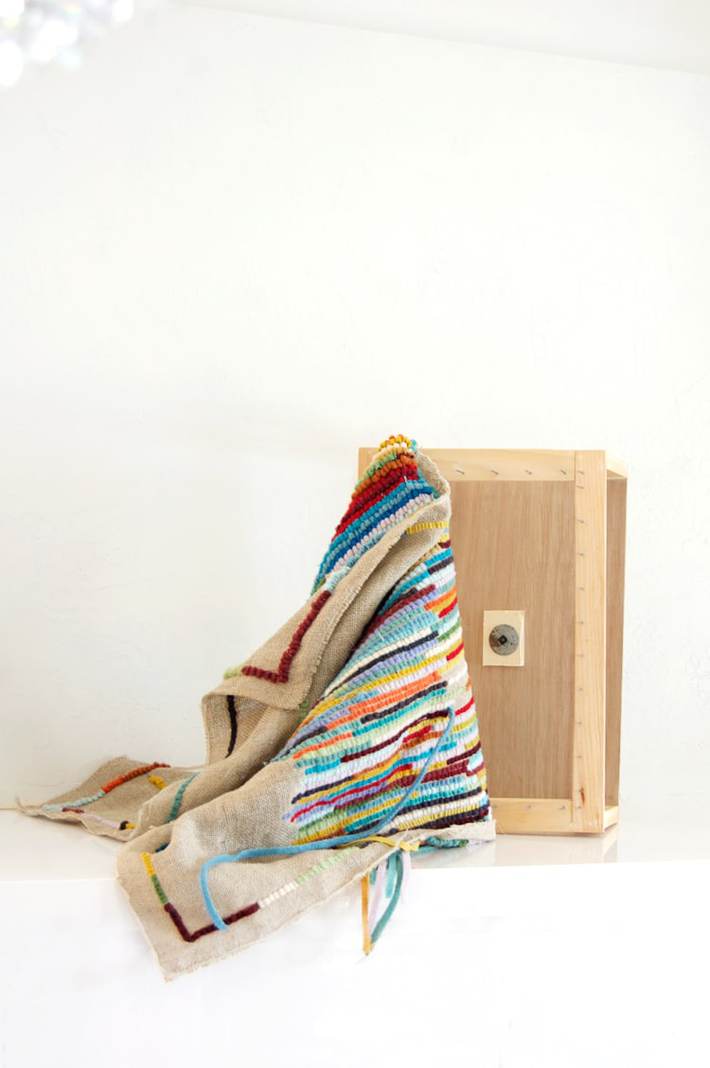 Once you do this you can slip the wood stand on and off the tripod whenever you want.  It goes on with one click and comes off with one click.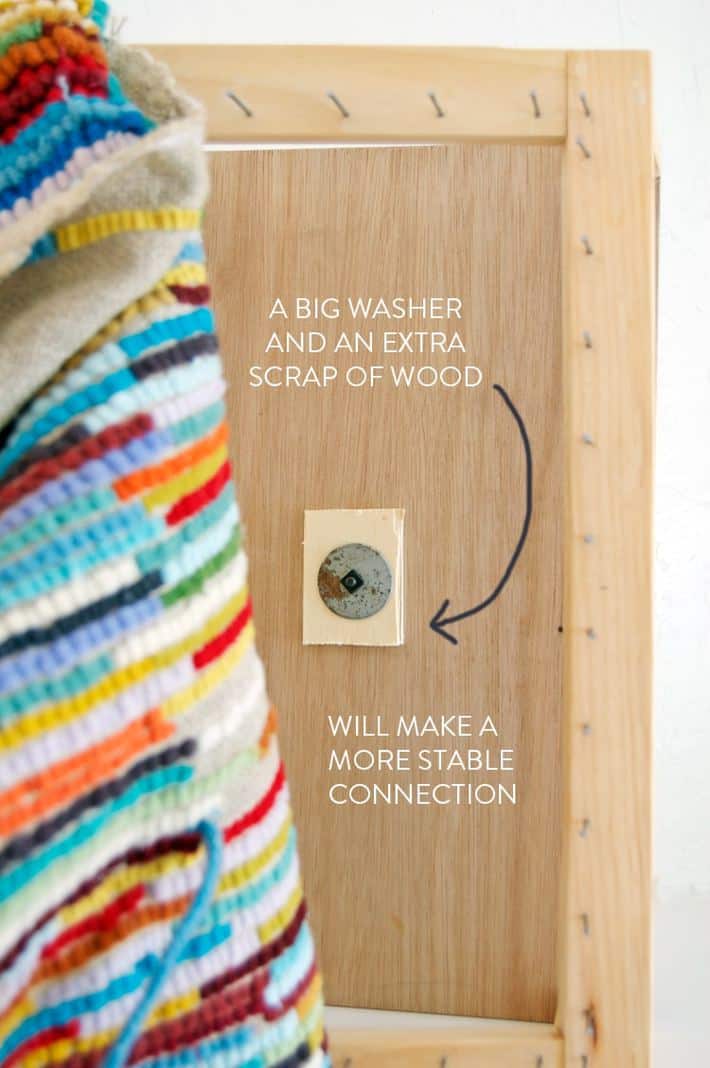 To make it sturdier, stronger and more stable add a little piece of wood and a big washer underneath and secure it with a nut.  A lock nut would be great if you have one. I didn't have one so I just used a regular nut that I had.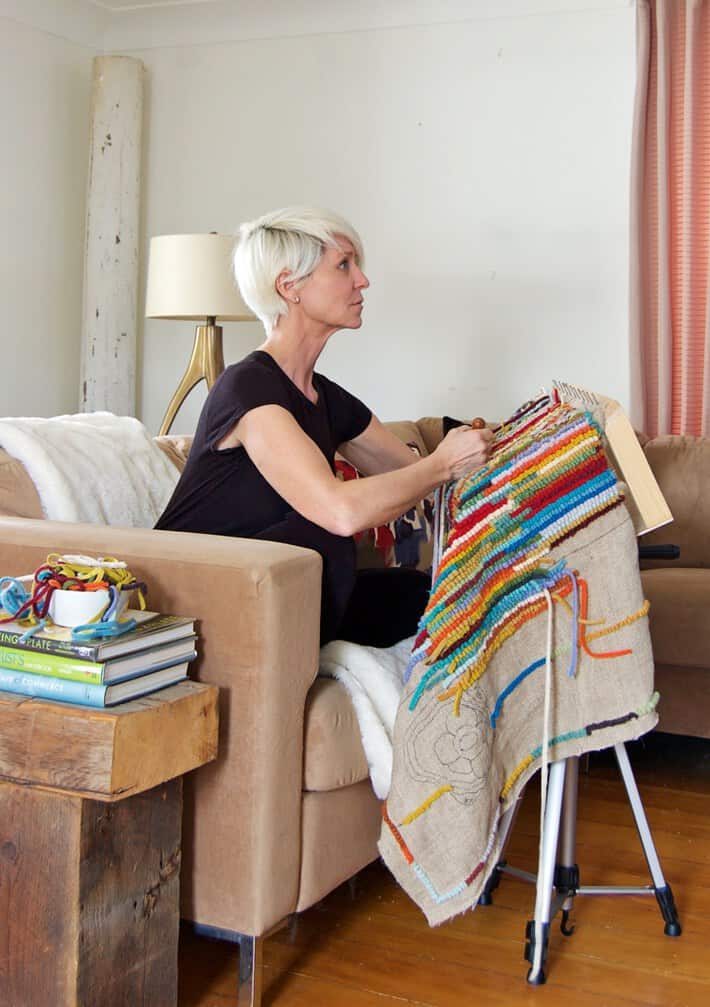 Masterchef Australia by the way. That's the TV show I'm mesmerized by at this moment.
For those of you who need a more detailed description of how to do this here you go.
DIY RUG HOOKING STAND
MATERIALS
1 wood lap frame
1 tripod  (available from Amazon Canada here, and available from Amazon US here.)
1 small, thin piece of wood (apx. 2" x 4")
1 large washer
1 nut (that fits screw that comes with tripod head)
INSTRUCTIONS
Remove tripod from box and open it up.
Remove tripod head base that is supposed to attach to camera.
Screw hole into very centre of wood laptop base.  (hole should be same size as the screw you'll be fitting through it)
Attach tripod head base to laptop base by securing it with your piece of wood, then washer, then nut.
Done.
I expect I'll be hooking for the next month or so until my head starts to go to seed and vegetable garden planning begins.
Happy hooking.