Step three of making your own wreath - dry whole limes for decorating the wreath. The best part is the dehydrated citrus will be reuseable for years.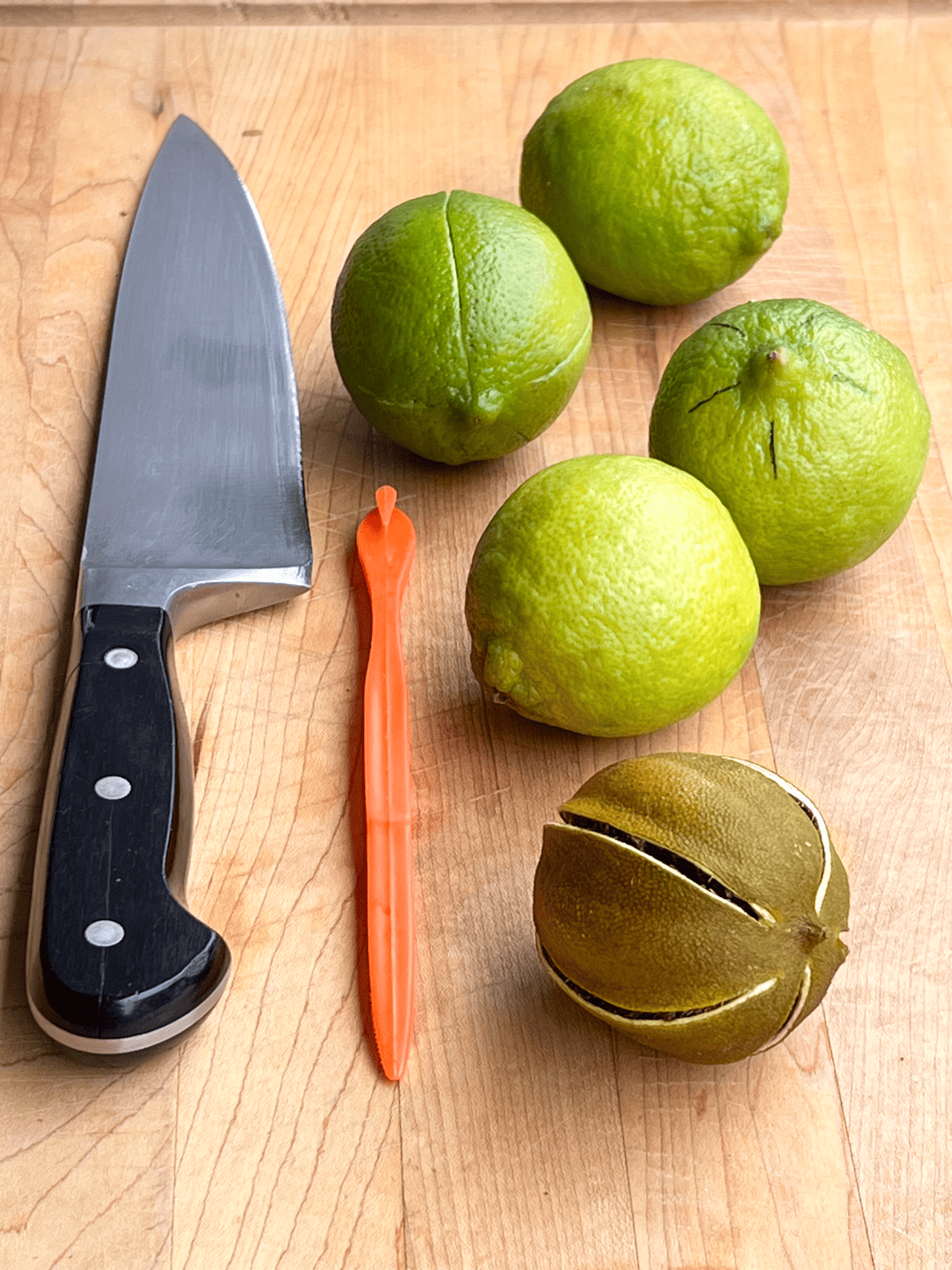 This is the first year I've dried entire citrus fruits. They don't quite have the sparkling beauty of dried orange slices but they're perfect for adding another colour and element to a wreath.
OR if you aren't making a wreath you can use dried limes in a garland or as ornaments on your Christmas tree.
I'm making this wreath the exact same way you are. One easy to accomplish step at a time.
Making a Wreath - Task 3
Drying whole citrus fruit takes a while. A couple of days in fact. It's the small step that takes the longest, but it's also the step that requires the least amount of YOUR time. All you have to do is prepare the limes.
In order for them to dry there has to be a way for the moisture, which is inside the fruit, to escape.
Enter the slits.
Drying Limes
Limes won't stay bright green after drying so prepare yourself for that let down. They dry to a sort of golden green/brown colour.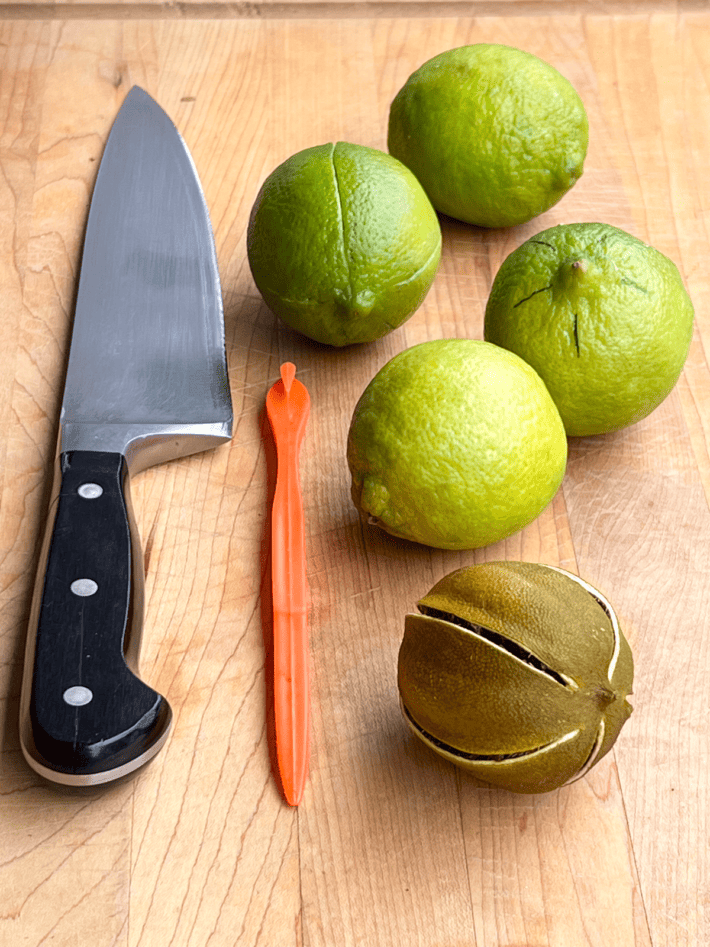 Step 3- Drying Limes
Cut 4-6 slits through the skin of your lime from one end to the other.
Use a knife for precise, clean cuts or a citrus scorer for safety and ease.
Weigh each fruit and record it.
Dry in an oven at the lowest temp or in a dehydrator at 135 F. until fruit weighs about ¼ of its original weight.
For the next small step you'll need floral paddle wire (US) floral paddle wire (CA)
Canon and Variation by Twin Musicom licensed under a Creative Commons Attribution 4.0 licence.
If you followed Step 2 of making a wreath you already have your limes and can dry them over the next couple of days. Your next step will come soon.
TIPS
If you have an unsteady hand you can mark your cut lines on the lime with marker first.
Pay attention to where all of your cuts start and stop. Each line should start & end the exact same distance from the ends of the lime if you want things to look extra professional.
When they're fully dry they'll feel almost airy.
That's your homework. Dry limes. I'll post again soon and you'll get your next small step which is the FUN step - putting your wreath together.