I have, at this very moment, no less than 4 different salads in my refrigerator. They may not be assembled, but the ingredients are there, ready and waiting to be sliced, diced and ricocheted into my mouth. Today's salad: the humble beet salad.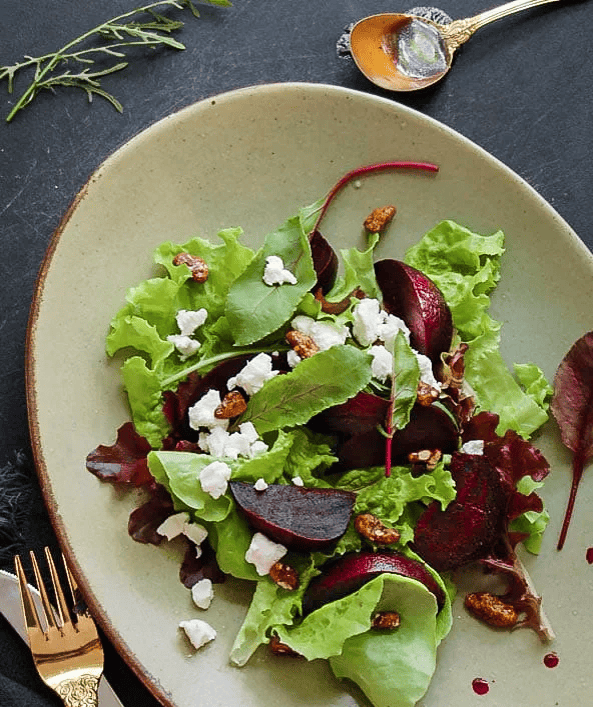 If you have a good salad in your life, anything is possible. No doubt you think I'm being dramatic, but I'm not. I'm being very, very serious.
Salad has fibre which makes you poop. Nothing is possible if you haven't pooped for a week. Nothing. You will be amazed at how much more accomplished you are if you eat salad. Eat a salad and you'll be doing complex math equations while climbing Mt. Everest in no time.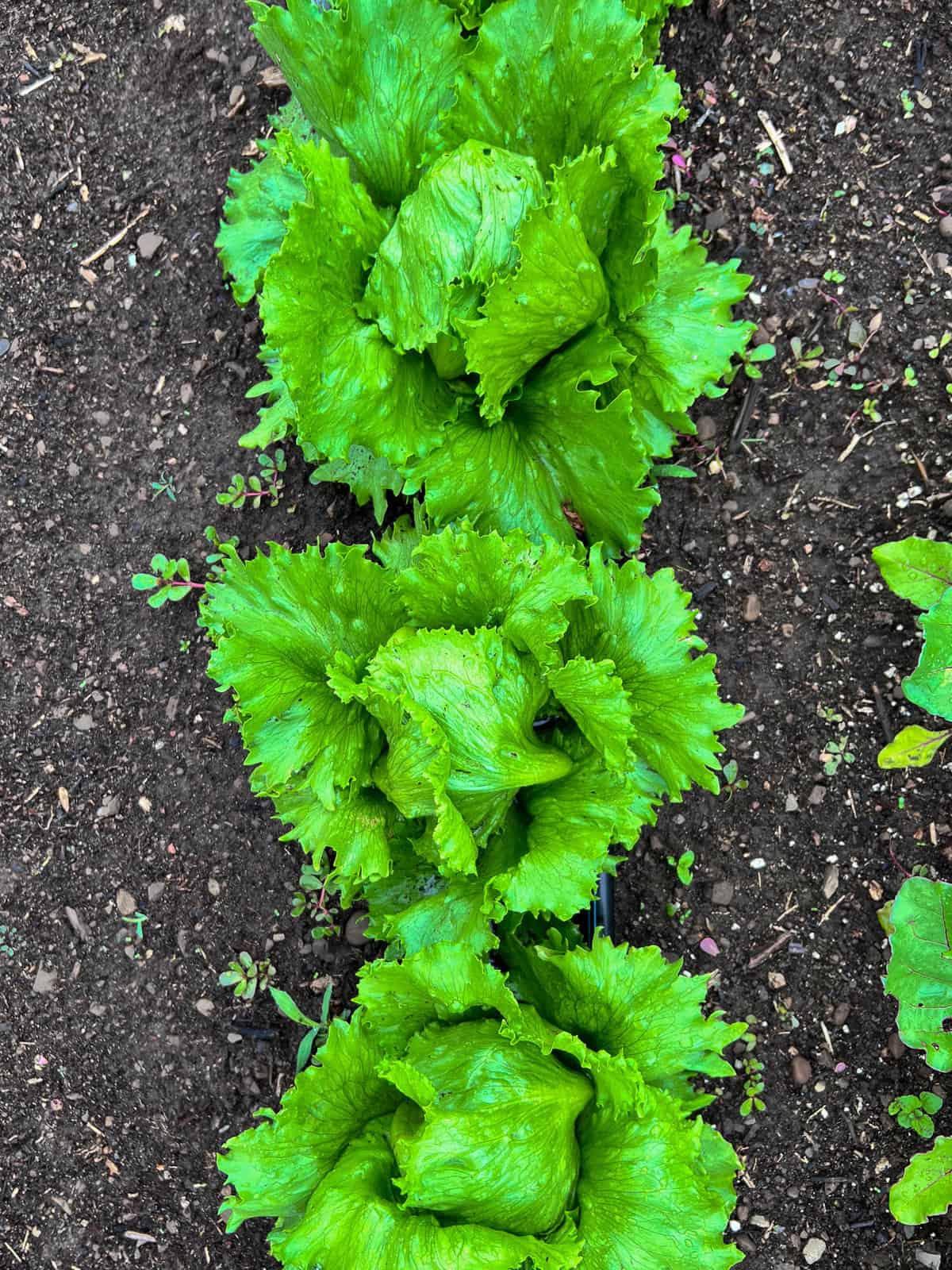 Lettuce all on its own doesn't have that much fibre. It's everything else you put in the salad that does. The salad I'm talking about today is a prime example of an "anything is possible" salad.
It's full of fibre, colour, flavour and fun. I made up the "fun" part. Fun is not an ingredient in this salad. But it could be if you made it while tap dancing as someone tickles you.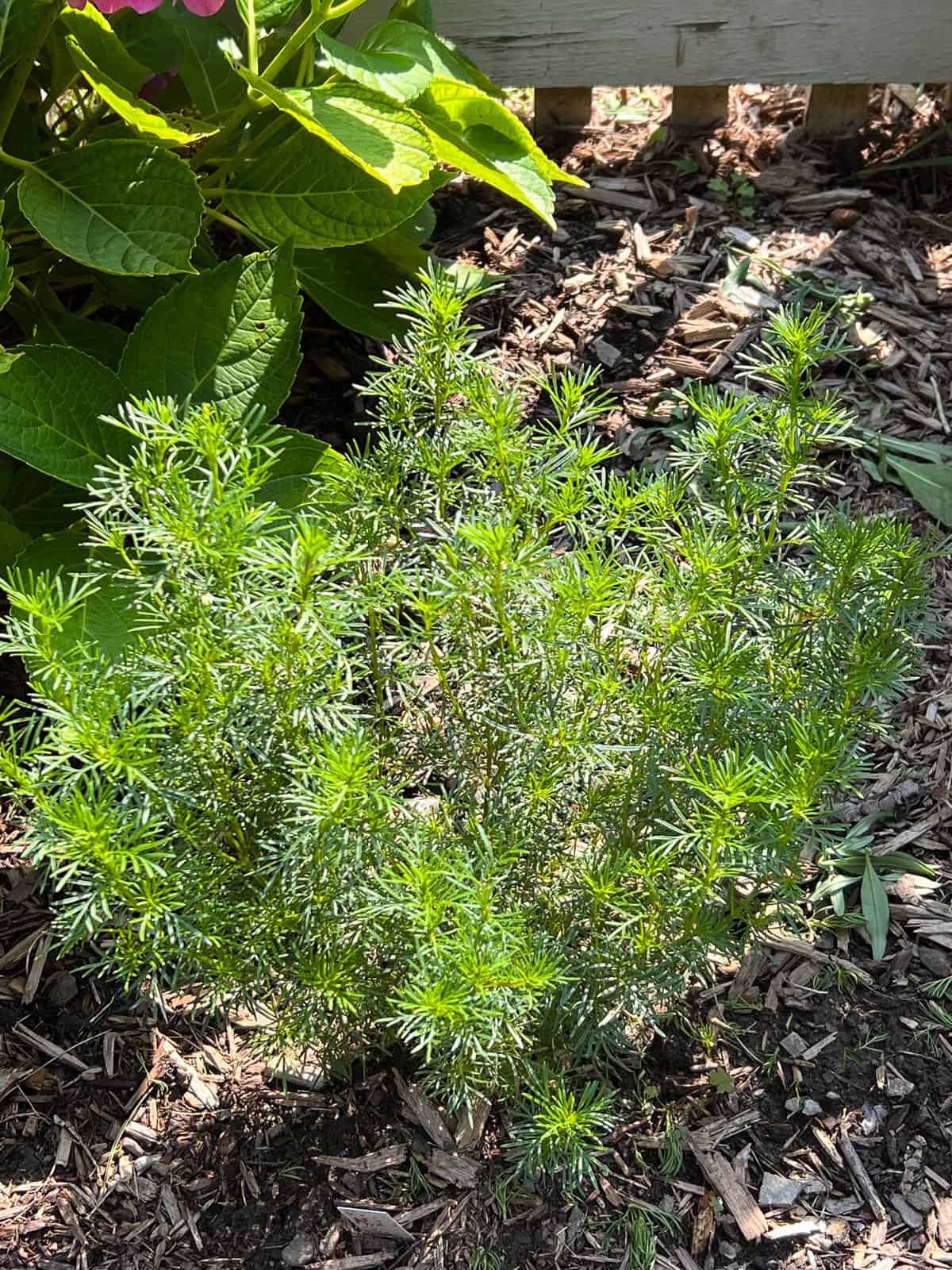 Easy Beet Salad
---
There are many reasons to love this salad. First of all because it's easy and second of all because it's delicious. What more do you want in a salad? What more do you want in any food? What more do you want in life?!
By the way, if you're interested, you can make beautiful tie-dye beets like this by combining yellow and red beets in a tin foil packet while you roast them.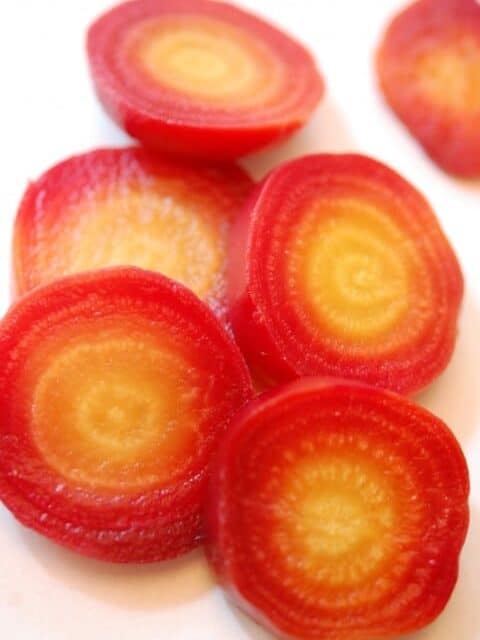 The dressing for this salad is one I keep in my refrigerator pretty much all the time because it tastes great on almost anything. Roasted red peppers for example. Or fingertips.
It's not a triple bypass. It's a salad.
You make the salad, it'll make the poop.