So since we're all up to our elbows in dirt any way, now's the perfect time to create a little pot of microgreens.
Why?
Well ... only because it'll change your life, make your cats speak Spanish, improve your hearing and give you the ability to do the splits.  In both directions.
Plus, microgreens are just cool.
If you've ever been to a half decent restaurant or looked through a magazine you've seen microgreens.  They're exactly what they sound like.  Teeny, tiny versions of various greens.  They're mainly used as a garnish, but don't be fooled by that.  They  have a huge amount of flavour packed into those teensy leaves.
As I said, with so many seeds available online, in garden centres and hardware stores, now is the perfect time to plant some microgreens.  If you have some seeds, some dirt (soil for you fancy types) and a container you're well on your way to being able to do the splits.
If you've ever bought a packet of seeds you  know you rarely plant all of them.  Microgreens are a good way to use up some of those leftover seeds you have.
Certain seeds work better than others for microgreens but really almost anything can be used.  As a guide for you, here's a list of some perfect contenders for microgreens.
Mustard
Kale
Radish
Beets
Lettuces
Broccoli
Celery
Chia
Truly most seeds will work.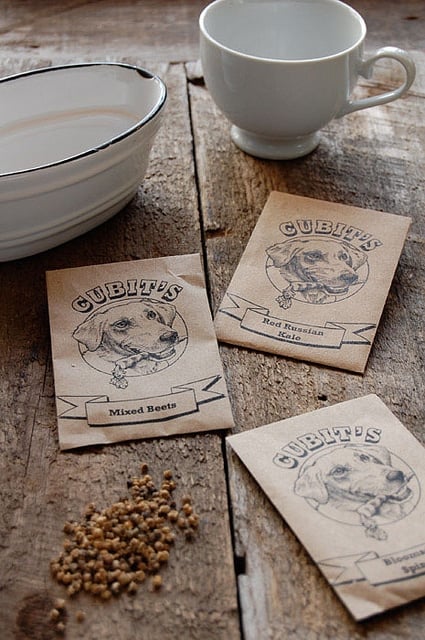 I used an old teacup and an enamel bowl thing.  Because my containers didn't have holes for drainage I laid fine gravel in the bottom.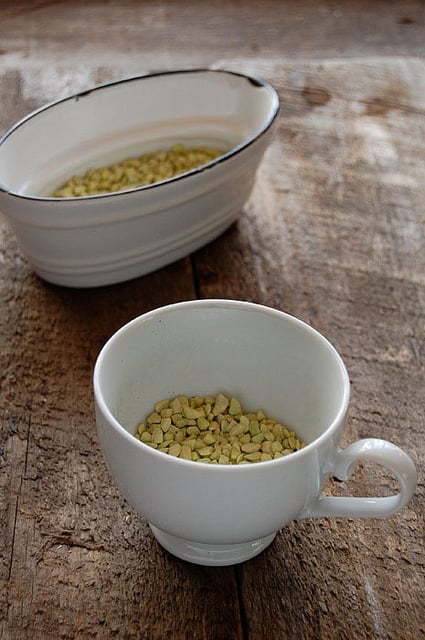 Then fill'er up with soil (soilless mix is best but just use what you  have).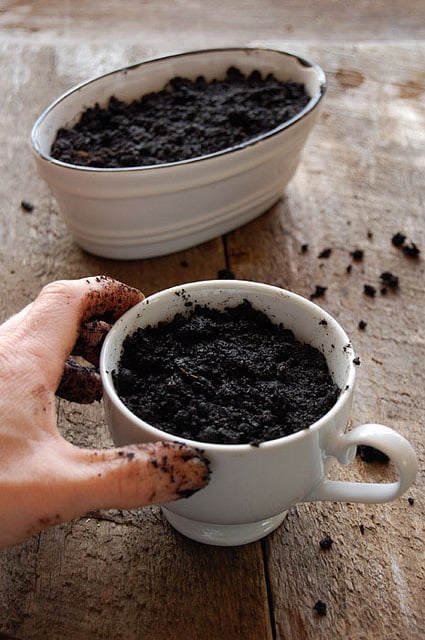 Sprinkle the soil with a variety of seeds.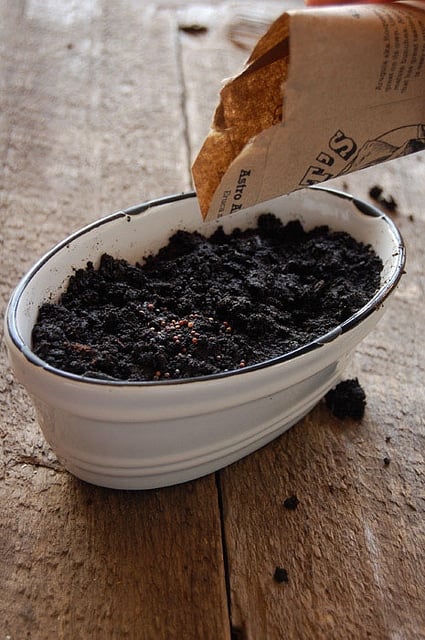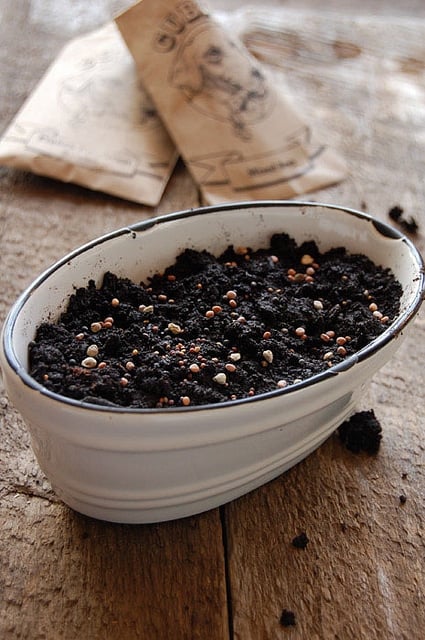 Top with a tiny bit of dry soil.  (dry soil is just easier to work with in terms of putting down a thin layer)  You only need to barely cover the seeds.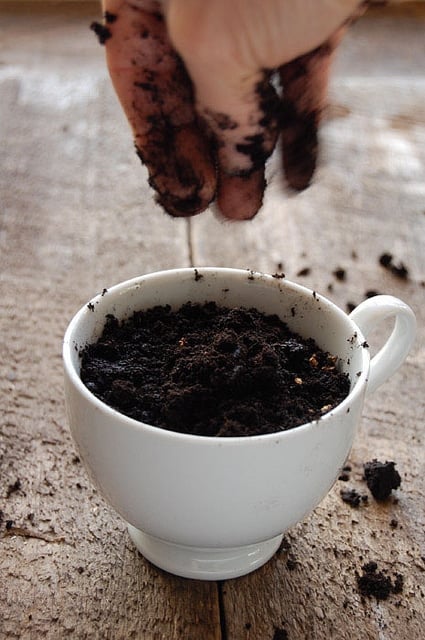 Stick  your pots on a VERY sunny windowsill or under grow lights and make sure to keep them damp.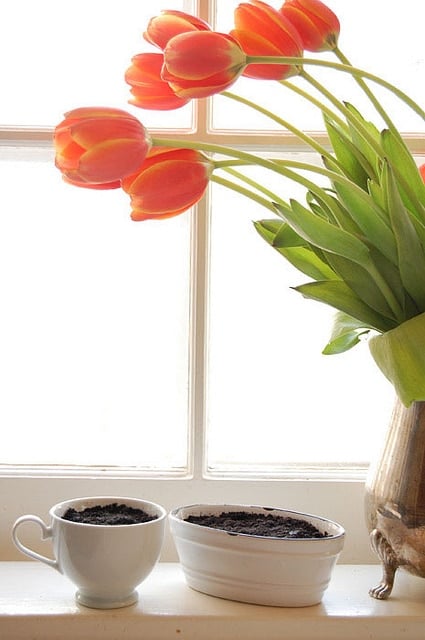 Depending on the seeds you planted, you'll have growth in 1-2 weeks.   If you planted a variety of seeds, chances are they'll all sprout at different times, which is actually good.  Once your lettuce has finished sprouting and you've cut it all, you'll have your beet greens to look forward to.
The time to cut your microgreens is when they have their first true set of leaves.  That  means the leaves that actually look like the plant leaves.  The first set of leaves that grow aren't real leaves at all, they're cotyledons.  For the purpose of this post we will call them pretend leaves.
To harvest, you just snip the microgreen near the dirt.  It won't grow back like it might if you were clipping a full sized plant of lettuce or whatever. In the case of microgreens, once it's clipped, it's clipped.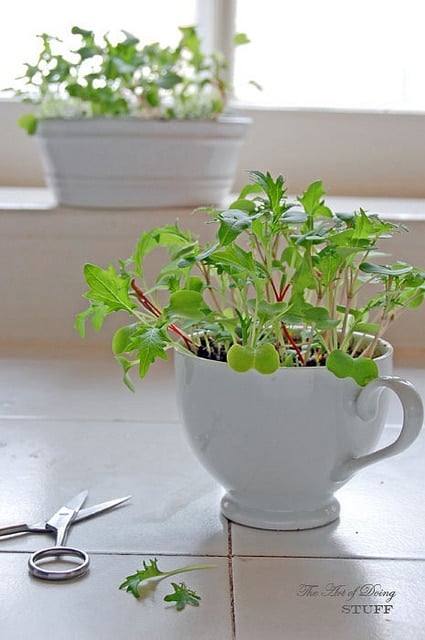 Use your microgreens in salads, on meats or soups. Anywhere really.  Tape a couple under your nostrils and you have an instant disguise.  The possibilities of microgreens are endless.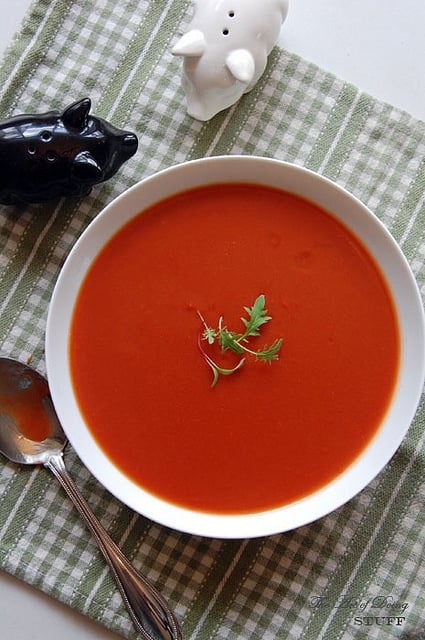 How endless?  As endless as the incessant Spanish yapping from your cats will be.  You'll almost wish you never discovered microgreens.  Almost.

→Follow me on Instagram where I often make a fool of myself←