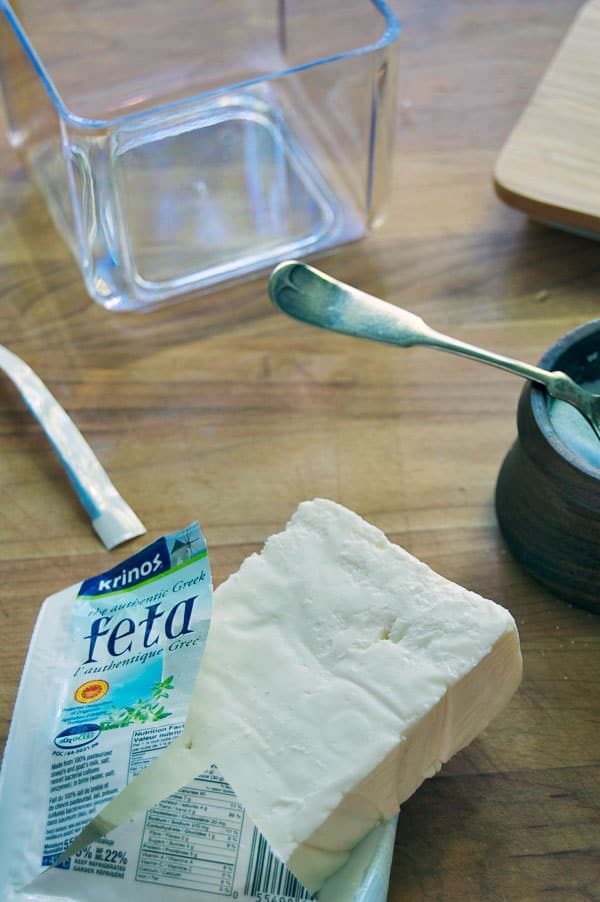 I like cheese. A lot.
I once applied for a hosting job and they asked me why I wanted it. I told them cheese. I wanted to be able to afford better cheese. I can't remember if I got the job but I can remember the first time I tried La Casearia Carpenedo Affinatori's Blue 61, an award winning blue cheese infused with fine wine and cranberries.
As opposed to regular blue cheese you find at the back of your fridge that's infused with spilled milk and a random olive.
A tiny sliver of that favourite blue cheese of mine is about $25 so I don't buy it often. One of the perils of being cheap is not owning the things you love. Like expensive blue cheese and Gucci loafers. Except you do own the Gucci loafers because you caved and you can't wear cheese on your feet. Although some people's feet smell like that's exactly what they wear on them.
I think I'm supposed to be talking about feta cheese right now. It's a far more affordable delicious cheese that can be purchased willy nilly without much of a care. My favourite is classic Greek feta which is a combination of sheep and goat's milk.
I also like goats.
But for some reason I rarely make it to the end of the feta block before it goes gross. One smell and I can tell it's gone funky. And that really is the best way to describe the smell of feta that's gone off. Funky.
It took me years to figure out that I could do something about this. To make your feta last for as long as you want all you have to do is store it in a salt water brine. When you buy feta in a bucket actually, it comes in a brine but sometimes it isn't enough to totally cover the cheese, so whether you buy your feta in a plastic wrapper or a tub this method will work for you to keep your feta funk free for ages.
Dissolve 1 Tablespoon of salt in a glass of warm/hot water.
The reason you want your water warm is so the salt dissolves easily.
Let the water cool to room temperature.
While it's cooling, lick the cheese.
You heard me. Lick your cheese.
Then taste your salt water brine. If they taste like they're the same saltiness you're good.
If your brine is way saltier than your cheese, add more water to it.
If your brine is less salty than the cheese, add more salt.
Once the brine mixture isn't hot anymore, pour it over your cheese which you've placed into a container.
Your cheese is now ready to go in the fridge where it can remain for at least the next month.
Unless you prefer to store it all in you belly where it will remain for approximately 12 - 36 hours depending on your constitution.
Have a good weekend everyone, I'll see you back here on Monday!
[shareaholic app="share_buttons" id="5342563"]