Sometimes you do things over and over again in your life having no idea you're doing it completely wrong.
Until last year for instance my niece thought the word was "chickmunk".  Clearly, it is not.  But she had no idea.  It worked for her her whole life, the word "chickmunk".  She didn't end up in jail because of using it, she never once had her house repossessed and didn't turn to drugs because of it.   But once I pointed out to her that the actual word was "chipmunk", her life got a little bit better.  Easier.  More fulfilling.  Colours were brighter.  She won prizes and stuff.
And so I am going to teach all of you how to do something you probably think you've been doing just fine over your entire lifetime.
I'm going to teach you how to properly open a package of spaghetti.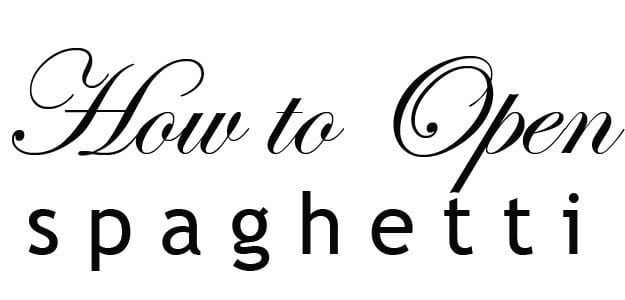 How to Open Spaghetti
How to properly open a cellophane package of spaghetti.
Get ready for the fireworks and prizes.