Overflowing with books (because you're super-smart) but don't have any idea how to arrange them in a book case? Stack 'em. Here are 7 ways to stack books so they look good.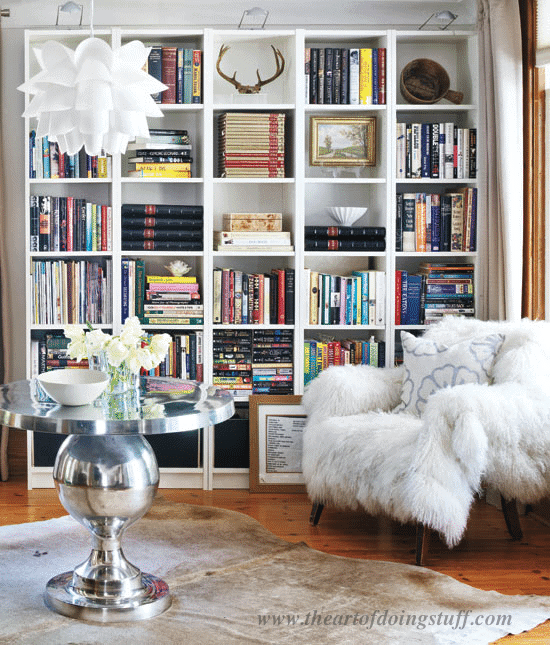 When I redid my house I knew the first thing I wanted to do was get my books out from under my couch and into a bookcase.
I had books everywhere and whenever someone wanted to borrow one or I wanted to re-read one (I can do that because I tend to forget anything I've read/watched/heard within 2 months of reading/watching/hearing it) I had to go searching willy nilly all over the house. At any given moment a book I was looking for could have been a) under the couch, b) in the basement behind a large sparkly reindeer and 2 dead centipedes, c) under my bed or d) shoved under the leg of a table I found in my neighbour's garbage.
The bookcases I chose are Billy bookcases from Ikea because they're only 11" deep and don't take up a lot of space. It took about half a day to put the bookcases together and secure them to the wall.
It took another 2 months to fill the bookcases in a way that I liked them. How do I know this is the final configuration? I haven't broke out into a sweat and come running downstairs from a dead sleep to rearrange it in 2 years. That's a pretty good sign I'm satisfied with it. It's also a pretty good sign that I'm crazy.
The odd time I'll change a stack around to look a little different. Just for fun. Just changing the way the same few books are stacked can completely change the look of the bookshelf.
So if you too have a bookcase, or even a shelf with books at home, take note. There's more than 1 way to skin a cat. And there's more than 1 way to place a stack.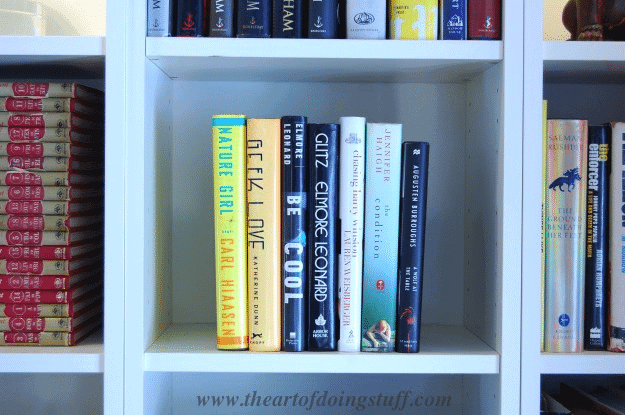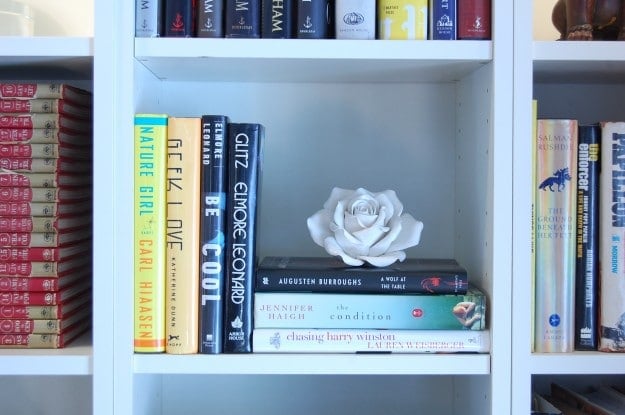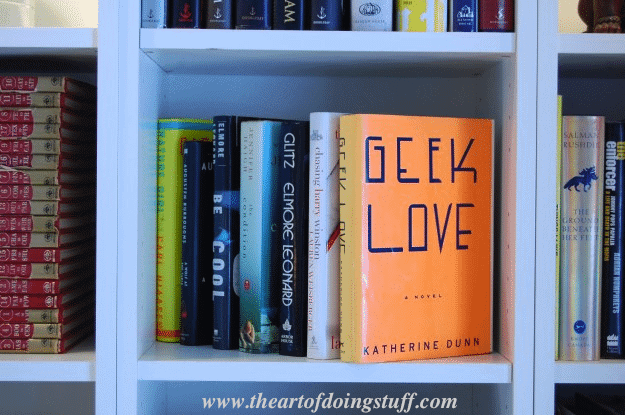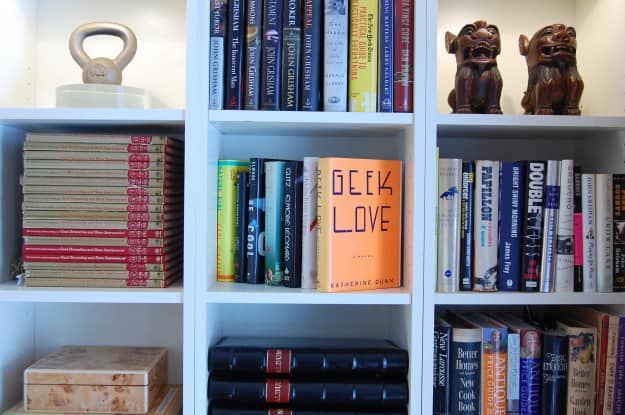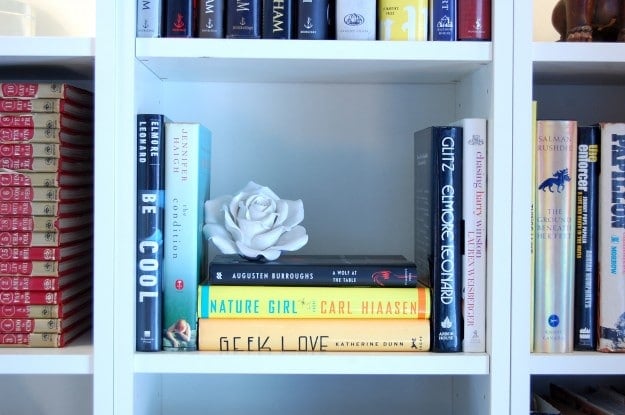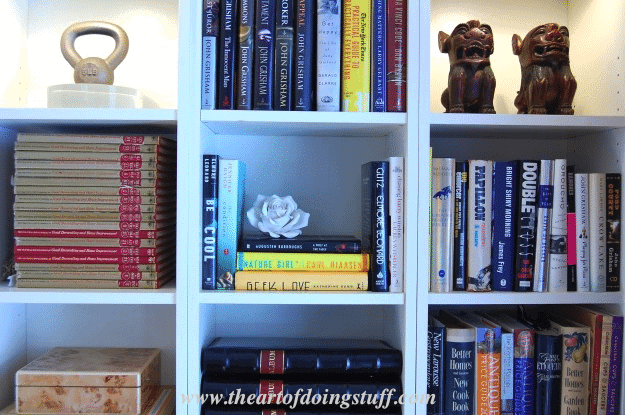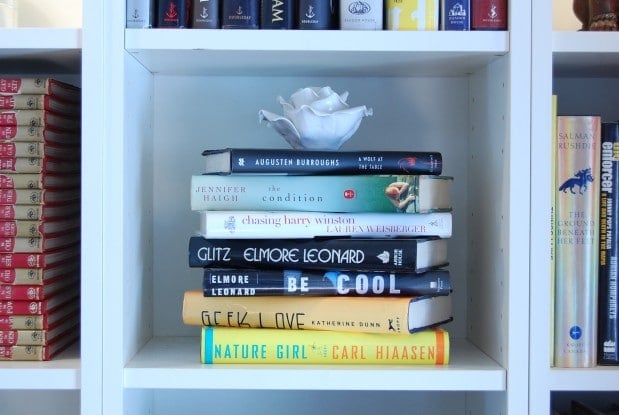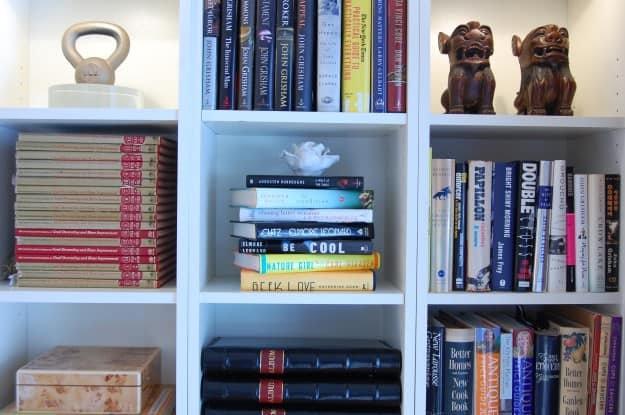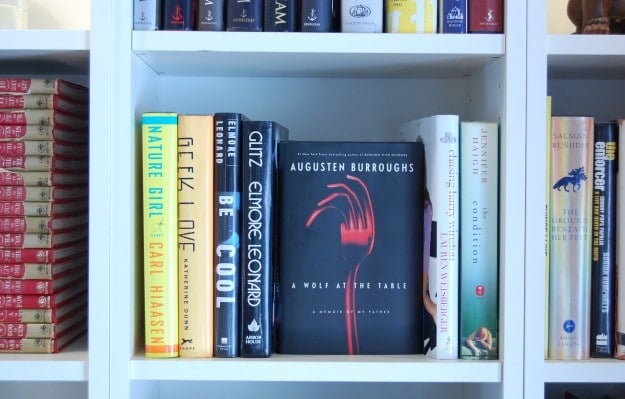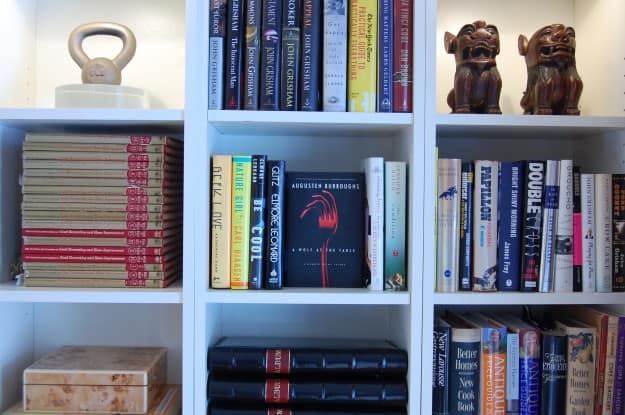 The Bias Stack and the Sandwich Stack II are great if you have a book cover you really like or want to show off. You know. Something that makes you look smart. Not that my to cover choices make me look smart. A bit odd perhaps, but I haven't kept that a secret from you. I haven't even kept it a secret in this post.
So if you're looking at your bookshelf thinking it looks like stink, it probably does. You know what your problem is? You just haven't lost enough sleep over it. You haven't woken up with crazy hair in the middle of the night and re-arranged it. You haven't laid every single thing out on your floor and placed it back in the bookshelf one by one over a 17 hour period eating only bits of stuff you find in the carpet. You haven't obsessed and stared and gotten angry at it enough. Quite frankly, and I hate to be rude, but the plain truth is ... you probably just aren't crazy enough.