I'm kind of notorious for liking "the classics". A hamburger with regular mustard, not fancy mustard. Pizza with pepperoni and cheese. Boiled corn with butter. But this grilled Indian Street corn with lime, melted butter, cilantro and Indian spices is soooooo delicious it's changed my opinion on the perfect way to eat corn.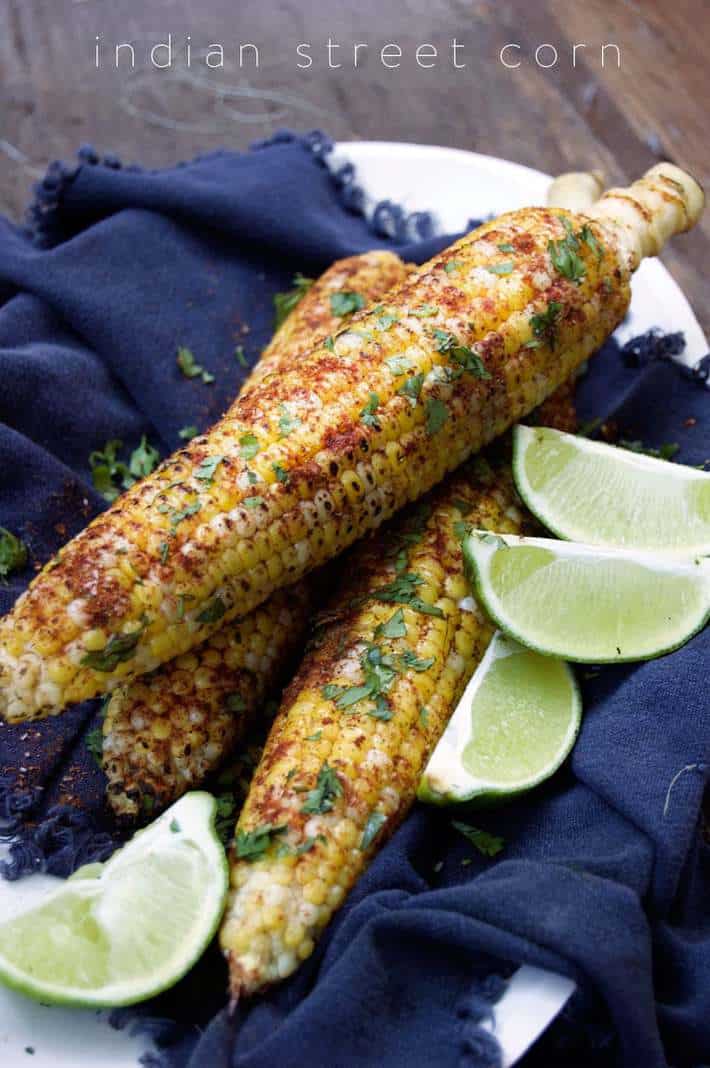 That right there is a thing of beauty. It's a tray of Indian Street corn which is similar to Mexican street corn in more ways than the fact that they're usually sold from street carts. Indian and Mexican street corn are both topped with spices, buttery goodness, lime and cilantro. Indian street corn doesn't have the mayo, sour cream and cheese that you see on Mexican grilled corn.
A few years ago a neighbour and I (more my neighbour really) organized a street party for the end of summer. It was a pot luck with everyone just bringing whatever food they wanted. No one knew what anyone else was bringing, there was no planning, and no organizing. Just a general invitation to show up at 5 o'clock with some food and a lawn chair.
We shut the street down with hockey nets, because this is Canada, and everyone just started loading up the food table and rolling out the grills.
I made wood oven pizza for that first street party and with that move, figured I had secured the best dish at the neighbourhood BBQ. I even lotioned my arms so they'd look good slipping into the inevitable sash and photo ops.
Not so.
Instead the HIT of the neighbourhood party was my neighbour's Indian Street Corn. Fresh corn roasted on the BBQ then slathered in Indian spices, melted ghee and topped with chopped cilantro and a huge squeeze of lime.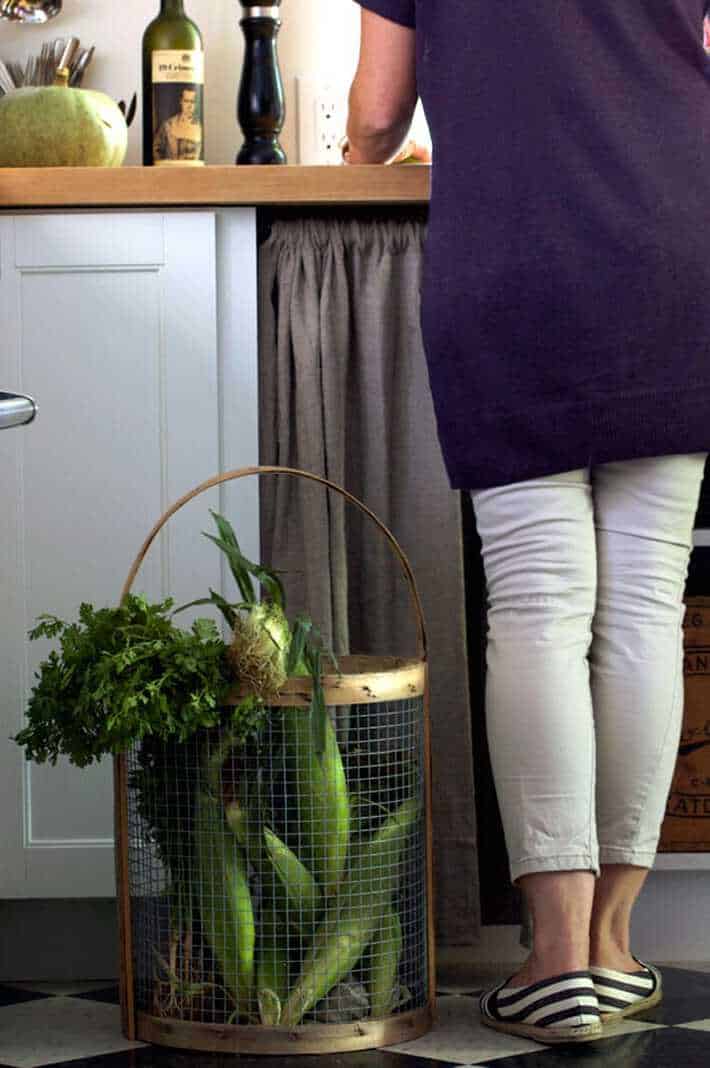 Everyone went NUTS over this corn. Backflip nuts. Eyes roll into the back of your head nuts. I may have been the nuttiest of them all asking what was on the corn, how did she make it, what were the spices???
"TELL ME NOW YOU SCENE STEALING CORN GRILLING GODDESS."
Is what I thought. What I actually said was, "Hey Edwina? Could I get that recipe? I mean it. I'm not just saying, Hey, I'd like the recipe .... I really, really mean it. Could you give it to me? Because I'd really like it and not just in a polite kind of way I mean I REALLY AND TRULY WANT THIS RECIPE YOU SCENE STEALING CORN GRILLING GODDESS."
A day later she showed up at my door with a recipe written on beautiful paper along with a jar of her own spice blend. I immediately asked her to marry me.
She said no. So did her husband. But I still got the recipe so I don't care.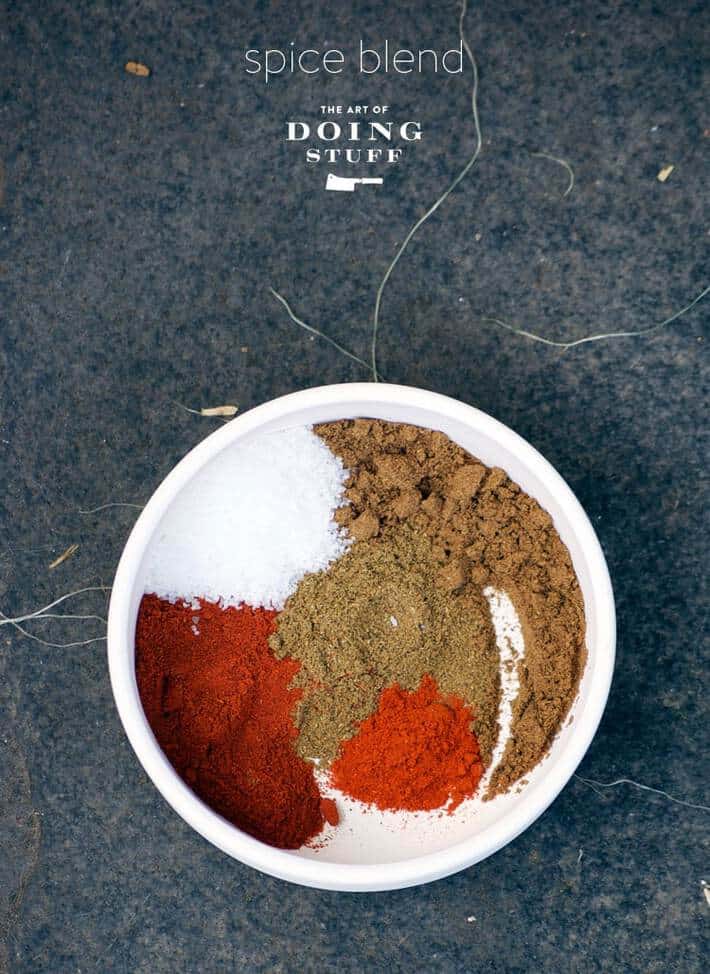 The most important part of the recipe is the blend of Indian spices. Hot Indian chili powder, paprika, Garam Marsala, kosher salt and cumin.
Sharing this delicious grilled corn with everyone you know is also important but not as important as the cumin.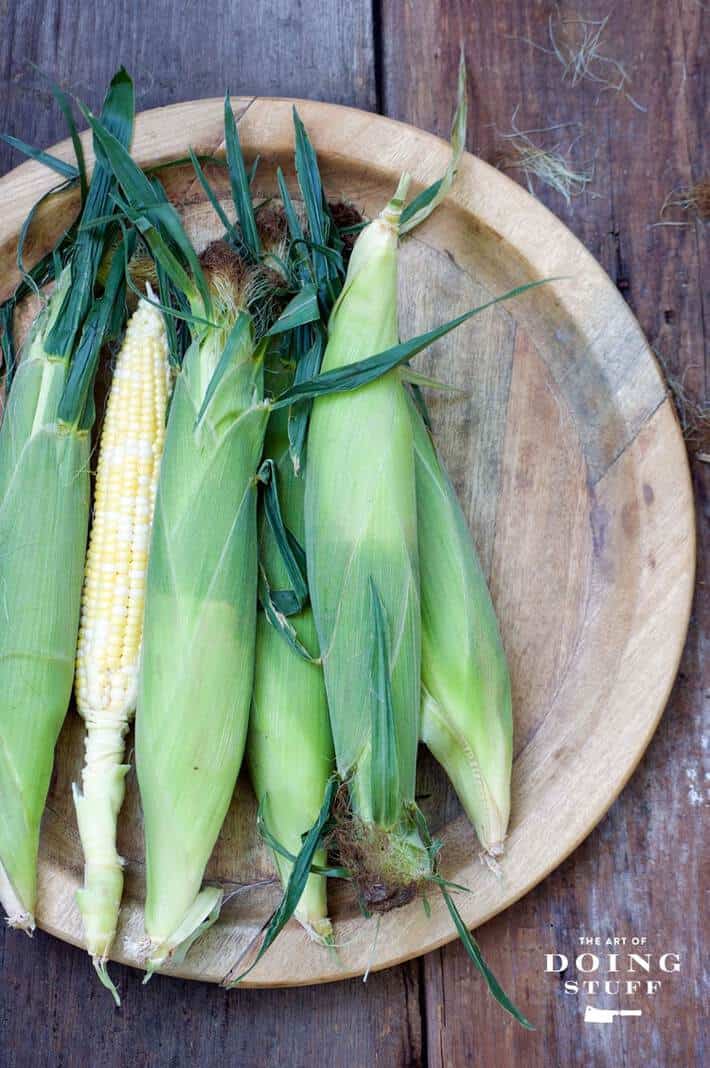 The corn is also important. You want fresh husked corn that's as juicy and tender as possible because once you put it on a BBQ corn tends to shrink and shrivel.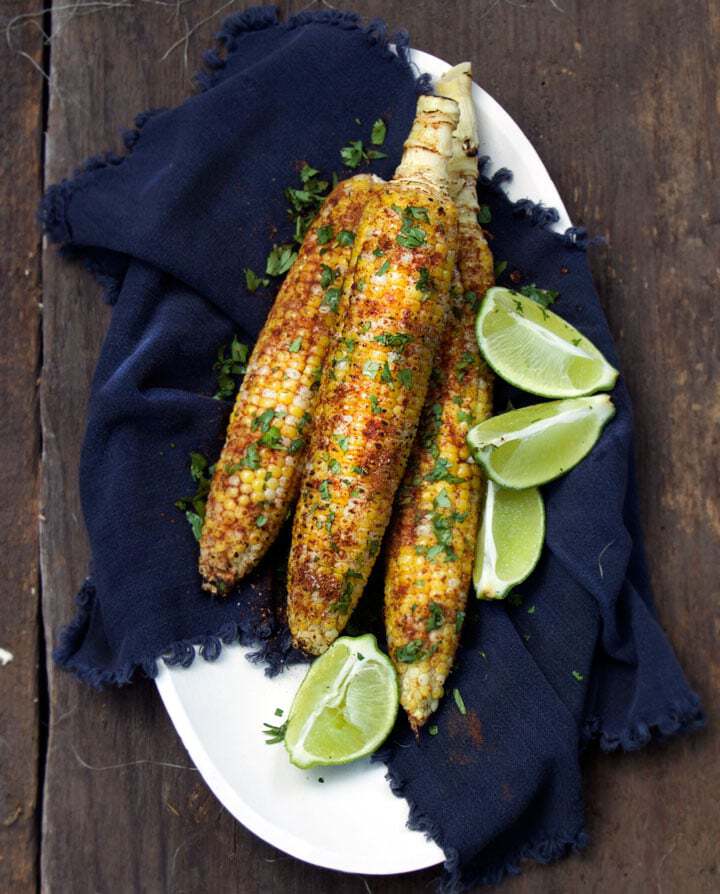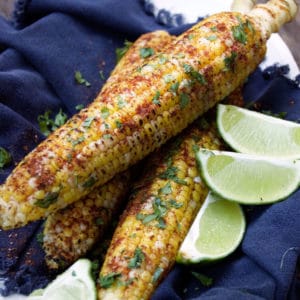 Ingredients
1 ½

Tablespoons

ground cumin

1 ½

Tablespoons

paprika

¾

teaspoon

of hot Indian red chili powder

or to taste

1

Tablespoon

garam masala

1 ½

teaspoons

kosher salt

6

cobs of corn

Indian Spice blend

1

lime

1

bunch cilantro

Melted ghee

or butter
Instructions
Mix the first 5 ingredients together to create your Indian Spice Blend.

Husk corn.

Melt butter.

Chop a large handful of cilantro.

Pre-heat grill to medium high.

Grill corn with the lid closed turning occasionally until the corn is nicely charred and cooked.

Remove from grill and immediately brush the corn with melted ghee or butter.

Liberally sprinkle spice blend and cilantro over corn.

Finish with a large squeeze of lime.
So back to the street party. THIS is the kind of thing that comes out of a street party so if you've ever thought of having one but couldn't be bothered know this ... you're stupid.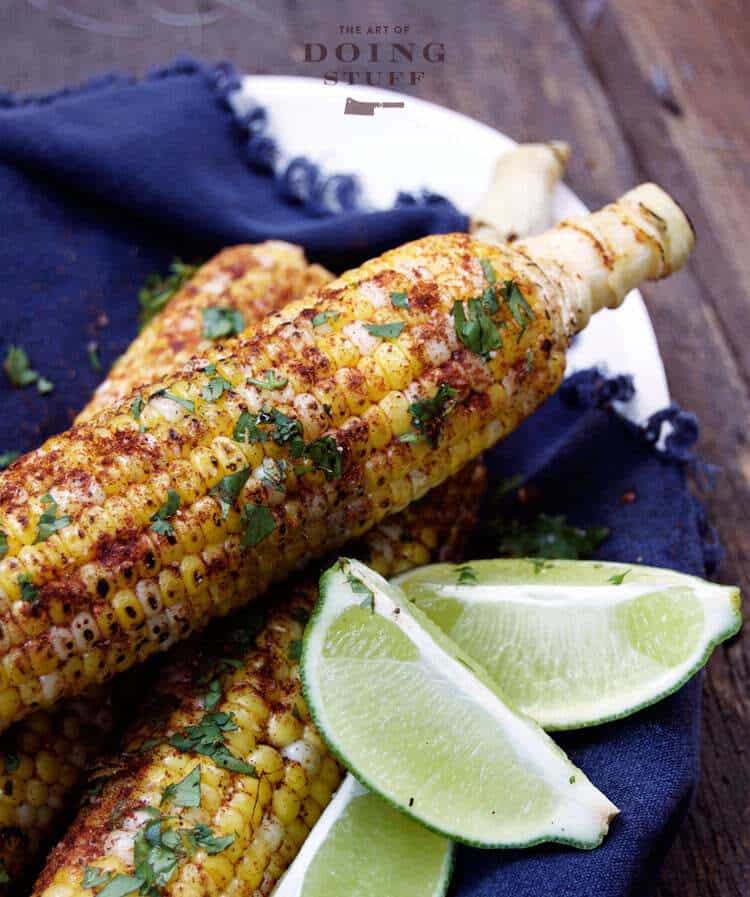 Cause seriously. Look at that. Just LOOK at it.
The year after I decided not to embarrass myself and kept the pizza oven shut and opted to bring a massive Caprese salad and sourdough bread. The next year I brought - actually I can't remember what I brought the next year. But the last time we had a street party, preCOVID was 2019. I brought pulled pork that I smoked on my smoker and sweet buns for it to go on.
This year? If we're lucky enough to be able to hold a block party this year (on account of the Ick) I have a very special surprise that I'm going to bring. And I'm ridiculously excited about it.
But I can't say what it is yet because I don't want to tip off any of my neighbours who happen to read this blog of mine.
I will say if there's ANYTHING that can beat Indian Grilled Corn, this thing I'm planning is it.
Take *that* my sister wife Edwina the Corn Grilling Goddess.

→Follow me on Instagram where I often make a fool of myself←