Replacing a BBQ igniter is two of my favourite things – cheap and easy. Plus of course, there's nothing more satisfying than a push button so when it's broken, life gets a little big sadder.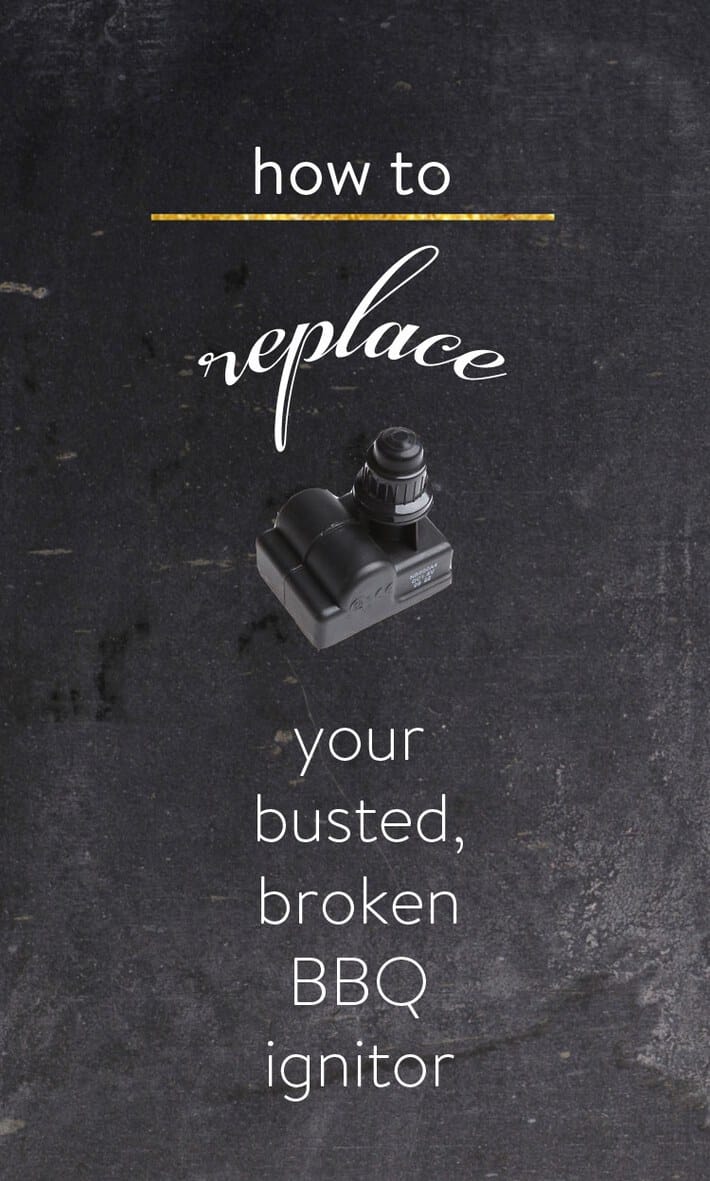 A few years ago reader Katherine asked me how to fix her gas grill igniter. She had taken to lighting it with a regular lighter but was sick of having to search for the lighter every time she light the gas grill. A new igniter (or ignitor as some people spell it) can be bought online or at your local big box store for less than $10 in the U.S. and around $15 in Canada. It only takes 5 minutes to replace.
Sorry if the video is a bit long, but I wanted to show everyone from start to finish that this could be done in about 5 minutes. No fancy editing tricks here. It's the real deal, tip to tail.
How to install a BBQ igniter
How to install a BBQ igniter when the one that came with your $1,500 BBQ craps out.
At this point I would like to ask you all to kindly send me pictures of YOUR filthy BBQ grates so I don't feel quite so alarmed about mine. I do clean them before I cook on them. That disgusting crud you saw was the LAST dinner I made on them. Steak if I remember correctly, with baked potatoes, corn in the husks and red peppers with goats cheese and a balsamic/honey dressing. You'd think something so good would make for a better looking mess.
Materials you need to fix broken BBQ igniter:
New AA Battery
Some type of wrench for gripping nut (hee … I said nut)
Possibly a drill and bit for drilling out metal on front of BBQ to house new, larger igniter. Strong snips could also be used to do this. (if you do use a drill MAKE SURE YOU WEAR SAFETY GLASSES. Men don't dig girls in eye patches.)
If you like grilling you HAVE to try this Indian Street Corn. It's basically as life changing as being able to start your BBQ with the push of a button.