Recycle an old favourite flannel shirt into a reusable, washable cloth shopping bag. Why yes! This CAN be done with the shirt your partner still wears from high school that they really really shouldn't.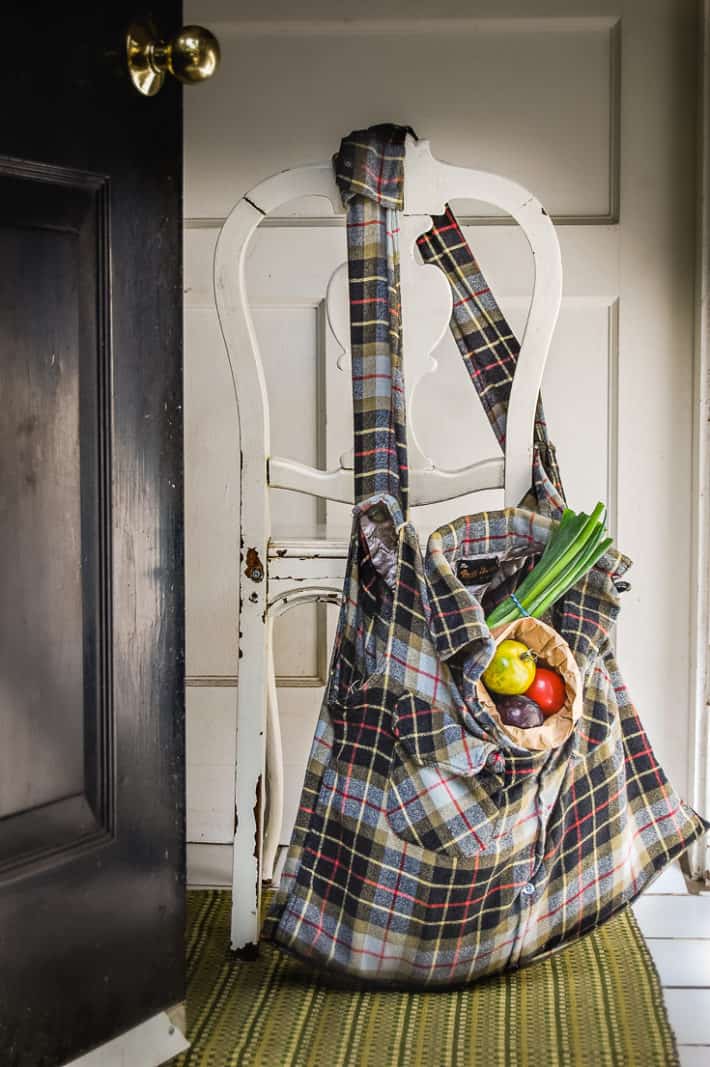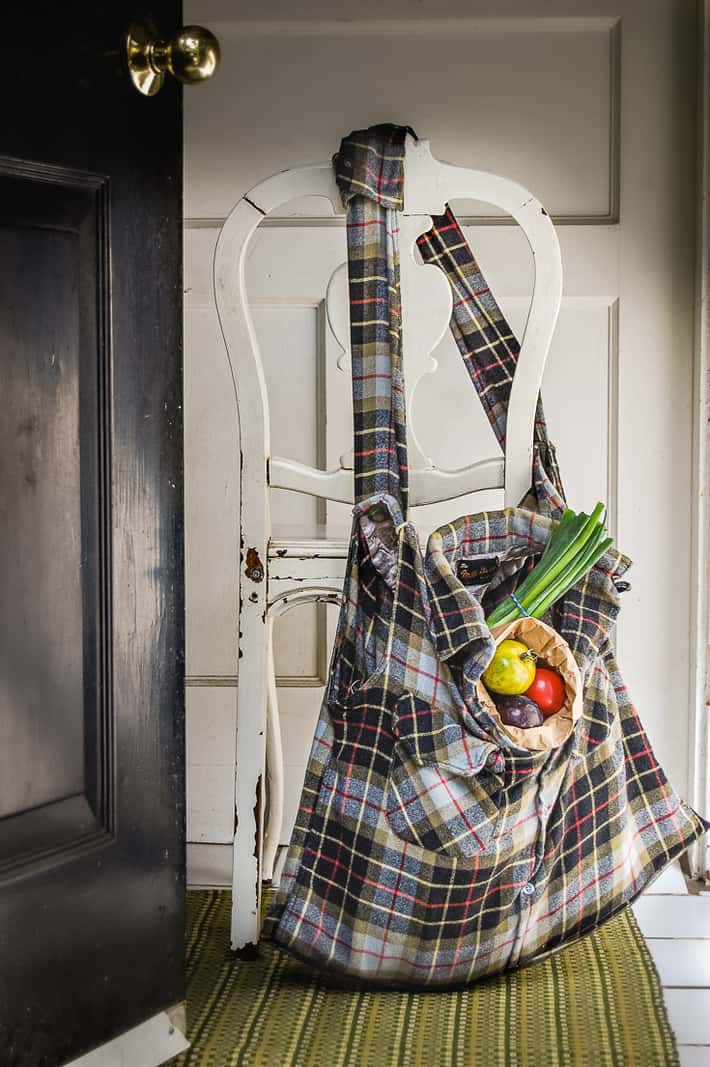 Christmas, Hanukah and Kwanza are all barrelling down towards us like they do year in and year out. Yet still - the realization that the holidays are only a few weeks away is always as surprising as a bird pooping on your head.
Lord help you if you're an African America Christian Jew because you have an obscene amount of celebrating ahead of you.
This DIY grocery bag is for you if you're looking for a homemade present idea for someone on your list. Or maybe something for yourself to celebrate the fact that you just saw your first snowflake in the shape of Bea Arthur.
I have for you today what might be the most elegant, redneck bag you've ever seen. It's certainly the most elegant, redneck bag I've ever made. Lace up your Kodiaks or Cougar Boots people ... we're making a Lumberjack Sack.
You can make it out of any shirt (I got this heavy plaid shirt at a second hand store for $4) but it makes a more personal gift if you make it out of a shirt that's significant but maybe shouldn't actually be worn anymore.
I NEED TO WARN YOU THAT SEWING IS INVOLVED. I know. A lot of people hate sewing or don't own a sewing machine or own one but think of it more as a sculpture. If that's you, I'd go the Beeswax wraps route for a homemade present.
---
How to make a reusable shopping bag.
An old favourite jean shirt, or flannel shirt from your husband or wife's Nirvana days would be perfect, so go find one of those.
If you don't have a flannel shirt hanging around and no thrift stores this shop on Amazon has plaid flannel shirts for $20 that are in every colour imaginable.
VERSION 1
Cut off the sleeves. Just grab some scissors and chop 'em off.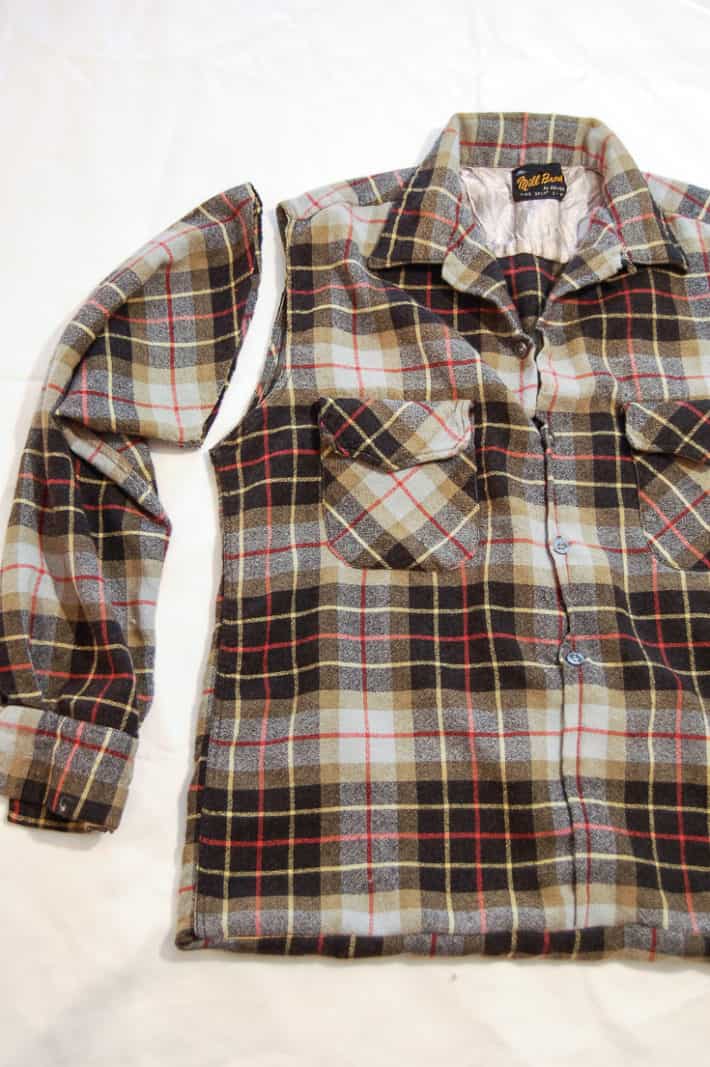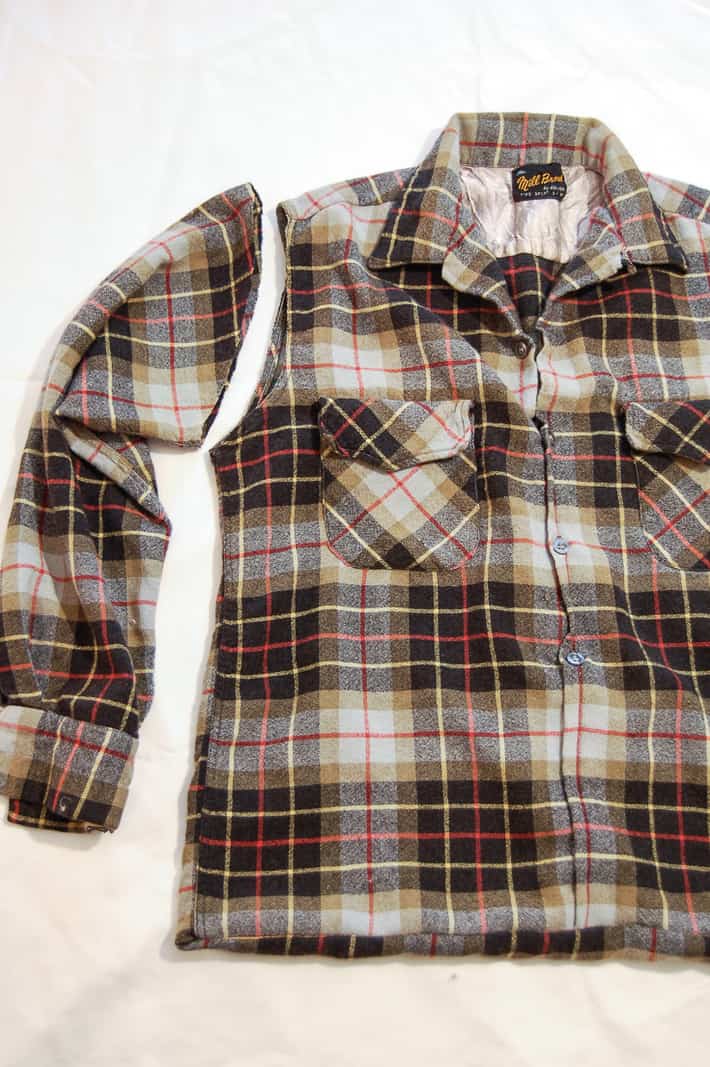 2. Sew the front closed. Just button it up and stitch a line right up where the buttons go until you reach the 3rd button. You don't want to stitch it right to the top button because the opening at the neck is going to be the opening in your bag. Don't stitch through the front and the back of the shirt, just the front where the buttons are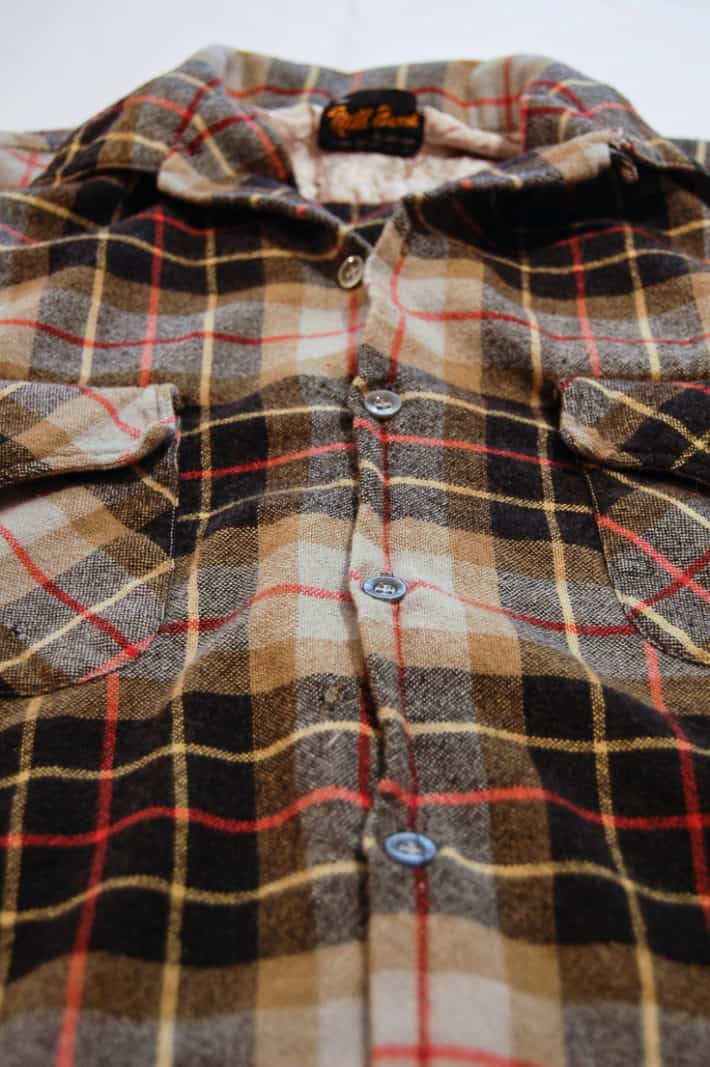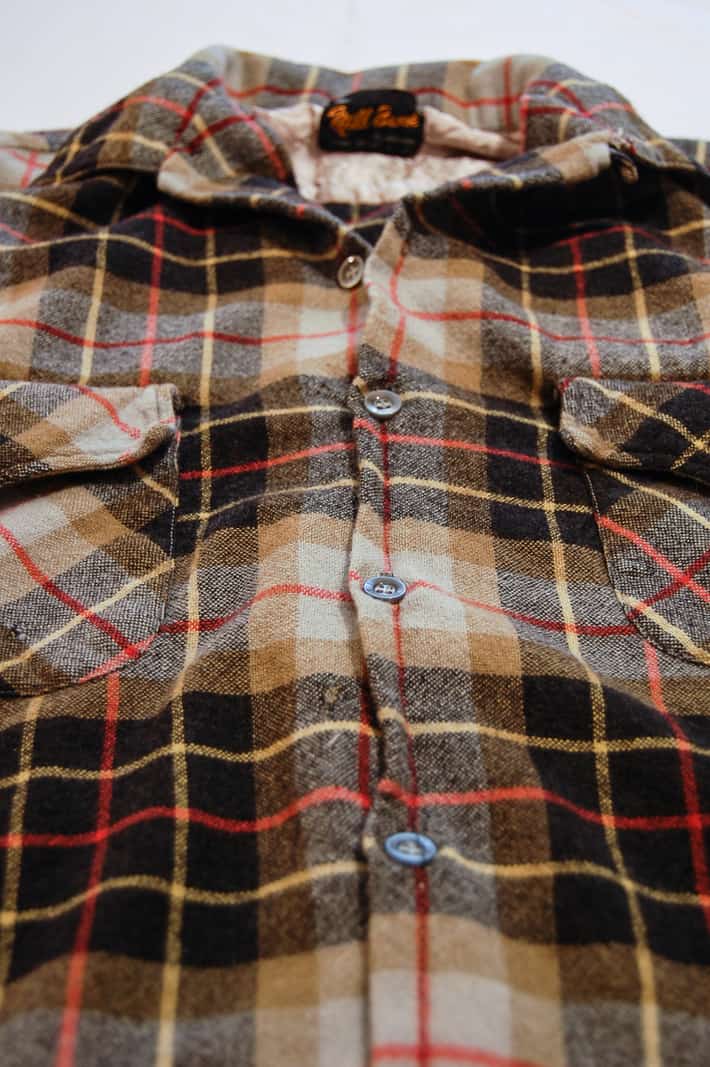 3. Turn the shirt so it's inside out and sew up the bottom.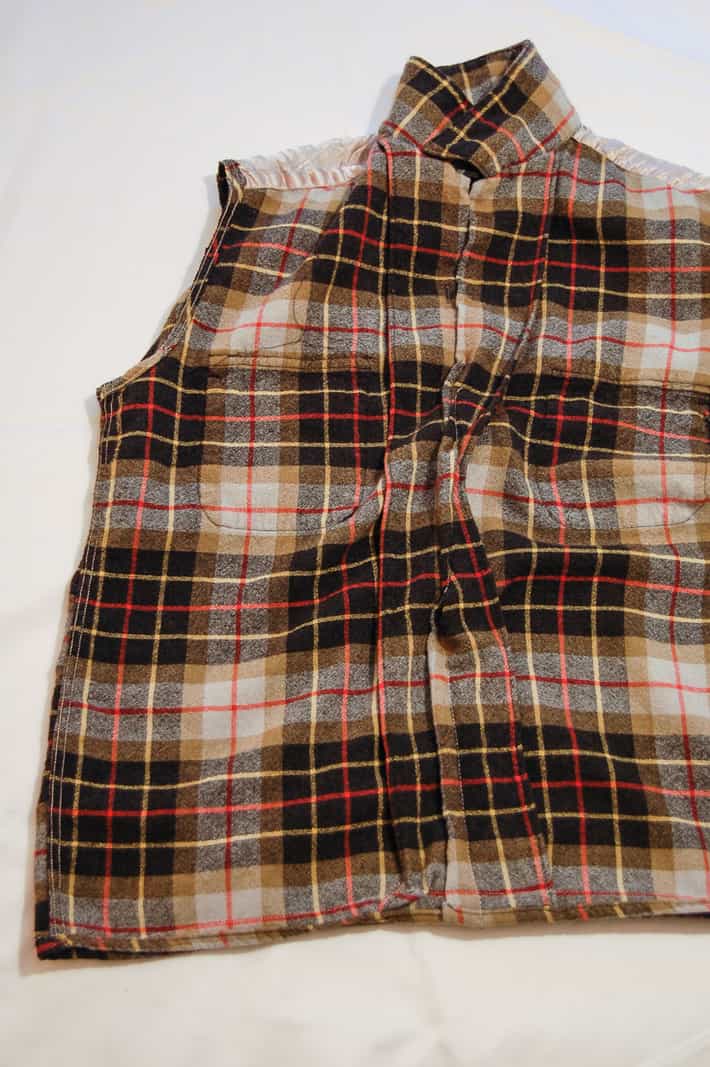 The first (and easiest) version of the bag is done! It has no strap or handles. To use it you slip your arm through the sleeve holes so it's hanging off your arm like a delicate, plaid and flannel purse that you can stuff a ham into.
It's a bit unfinished this way but if you don't care, I don't care.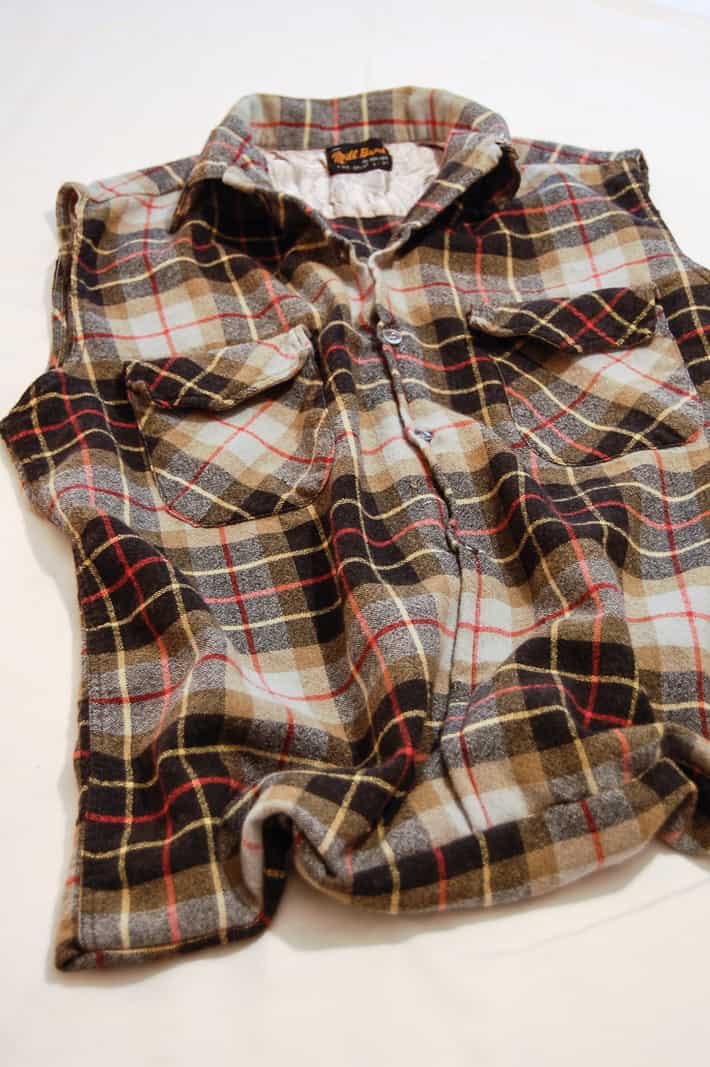 Are you willing to take on the more advanced version with a handle?! Here we go.
VERSION 2
(cont'd from Version 1, step 3)
4. Cut one of the sleeves down the centre until you get to the cuff.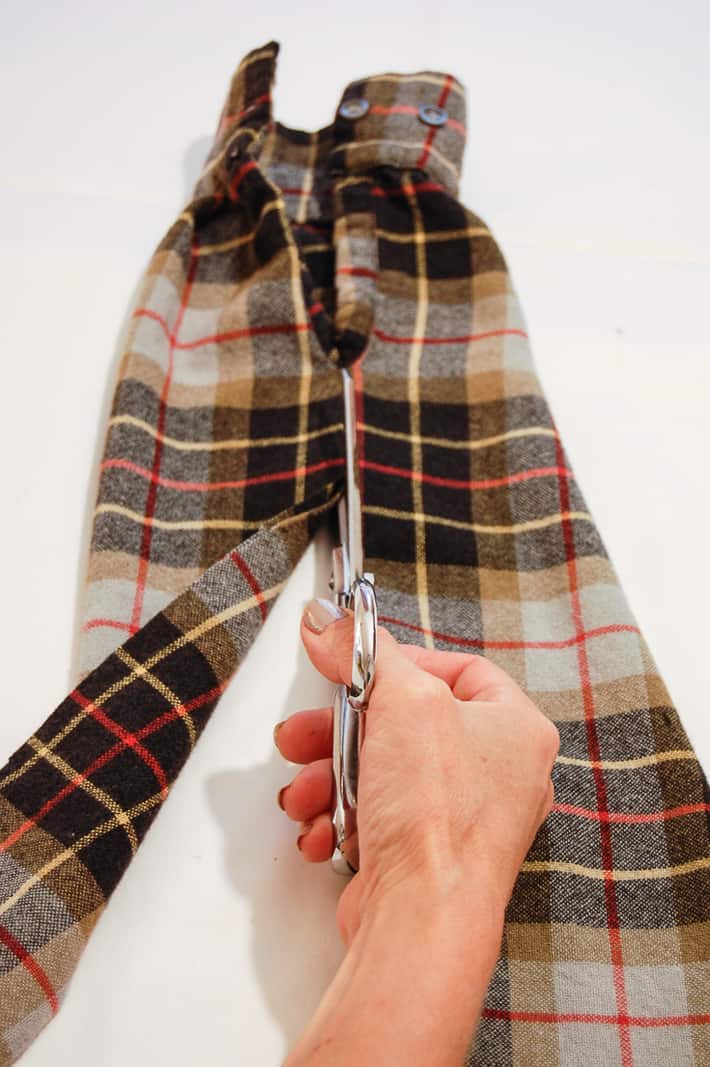 The one sleeve will now have 2 separate parts.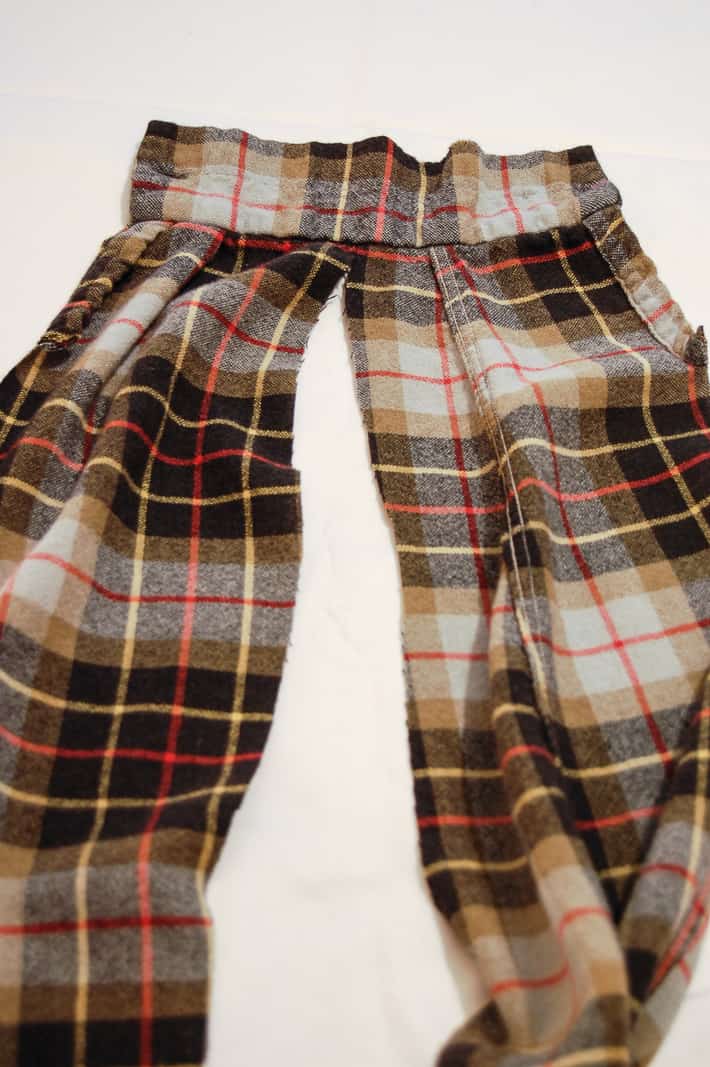 5. Fold the 2 sleeve sections in half (right sides together) and pin them. Cut 1" off of the bottom of one of the sleeve sides. It doesn't matter which side.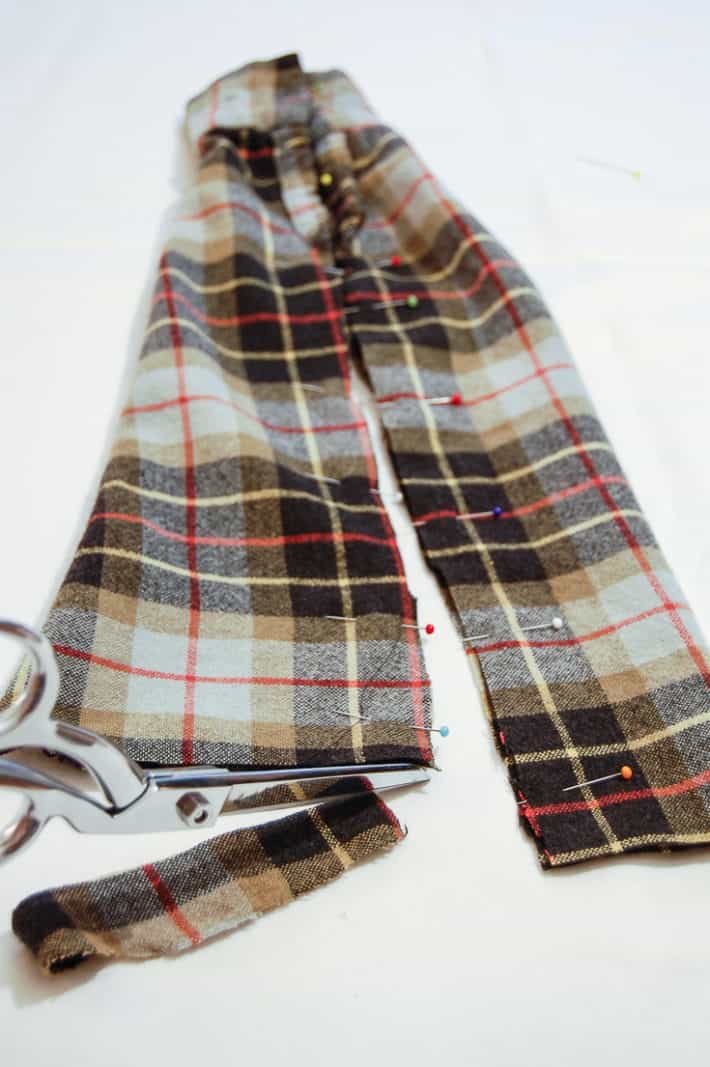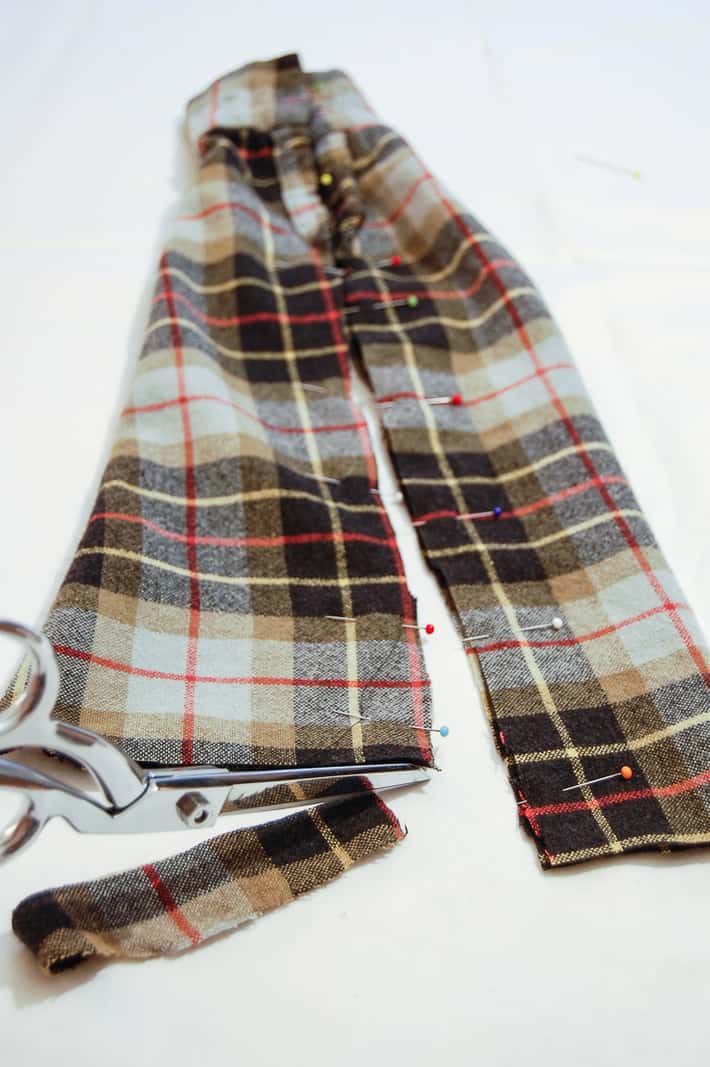 6. Sew a seam down each pinned sleeve edge from the bottom of the sleeve to the bottom of the cuff.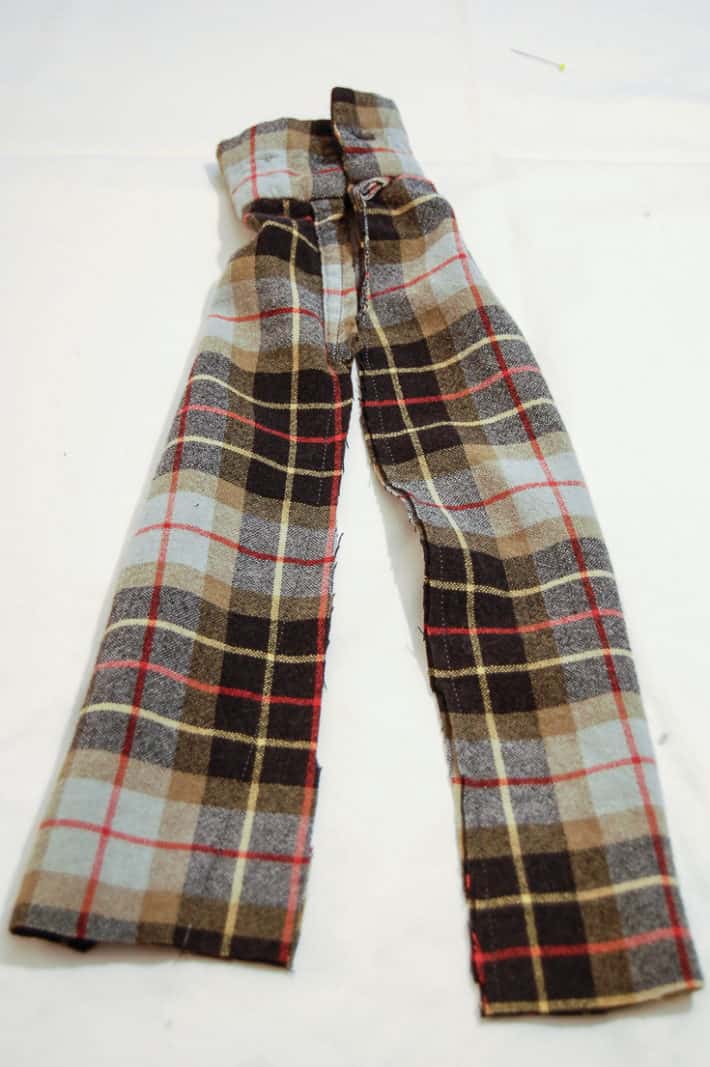 7. Turn the sleeves so they're right side out again. It'll be a bit of a tight squeeze.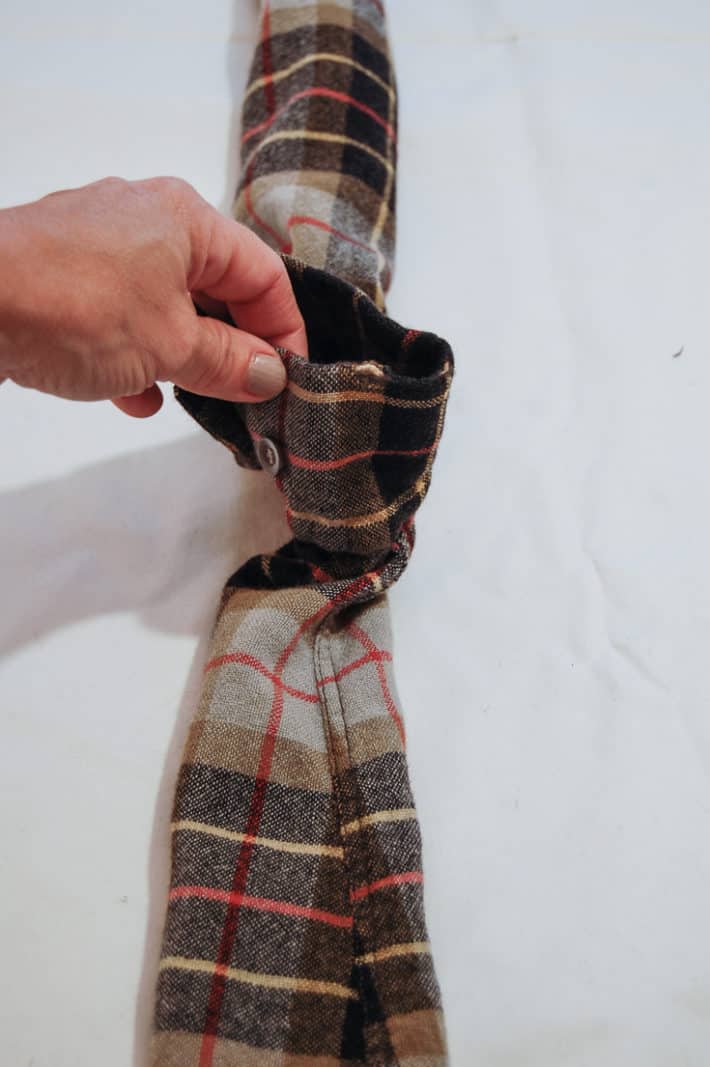 8. Pull the longer sleeve through the cuff.
Pull it allll the way through.
It will now look like this.
9. Pin and sew each sleeve edge to the inside of an armhole.
I left them open, but if you want you can sew the armholes up at this point.
You're done!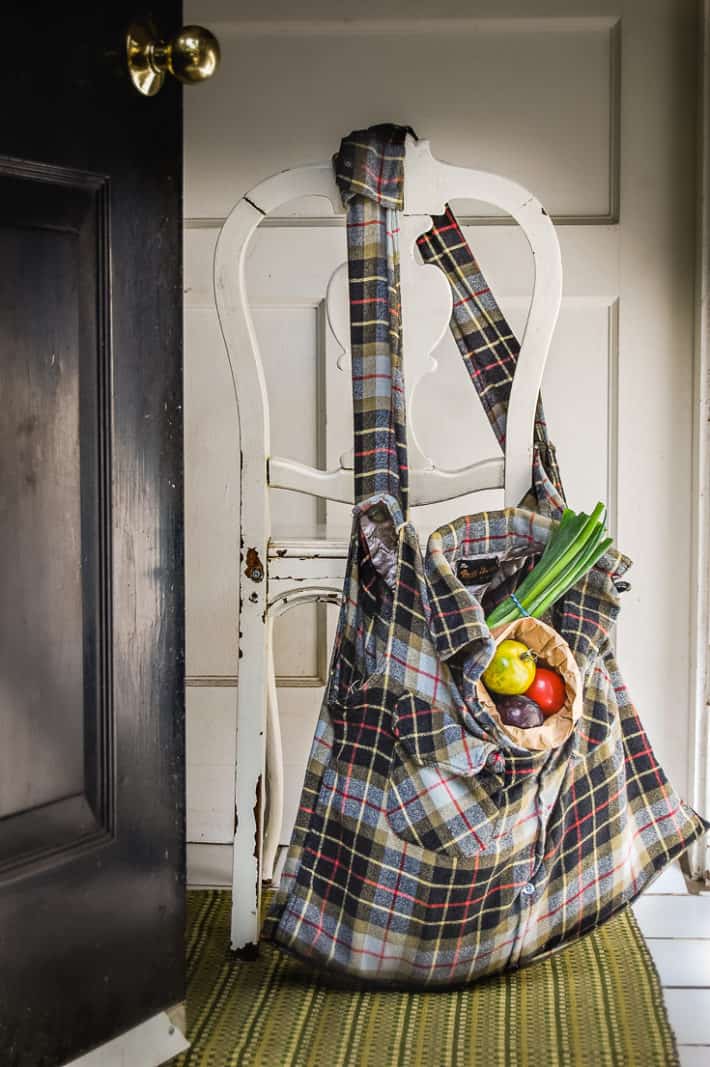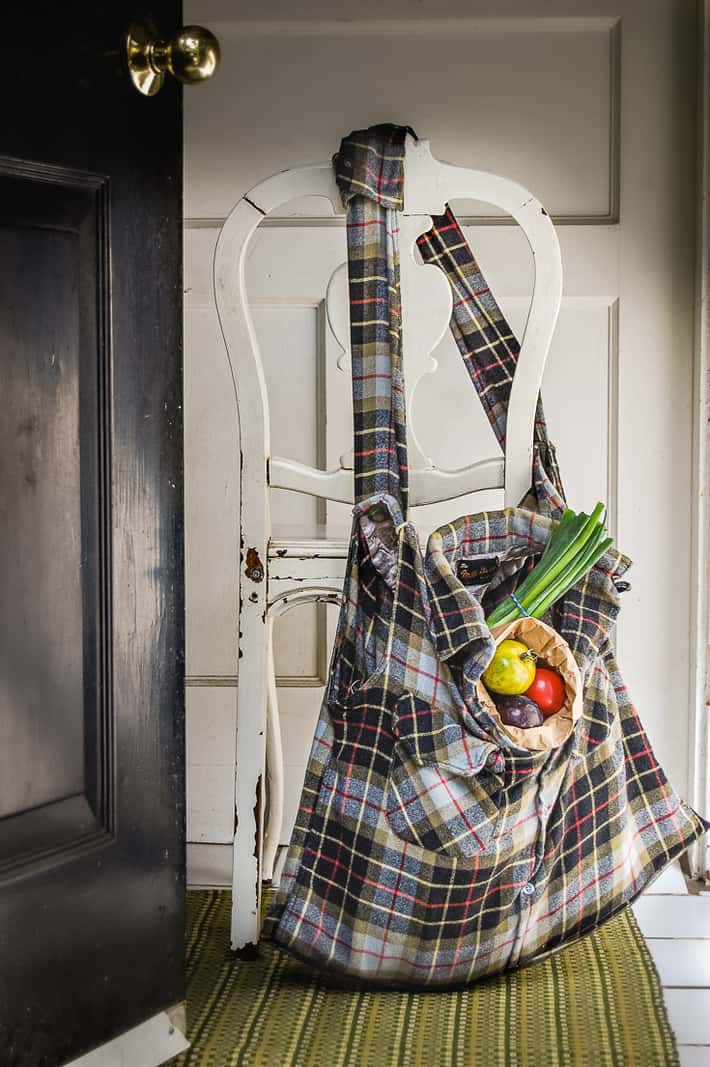 Reduce, reuse, recycle, repurpose, rejoice. The lumberjack sack. Just a quick note, if you buy your flannel shirt at a second hand store like I did, make sure you wash it first; in case it smells like teen spirit.
→Follow me on Instagram where I often make a fool of myself←