Wondering if you can make beeswax food wraps? You bet you can and it's easy. Also, STOP worrying that they don't work or they're hard to clean. They do work and they're easy to keep clean. Here's how to make them.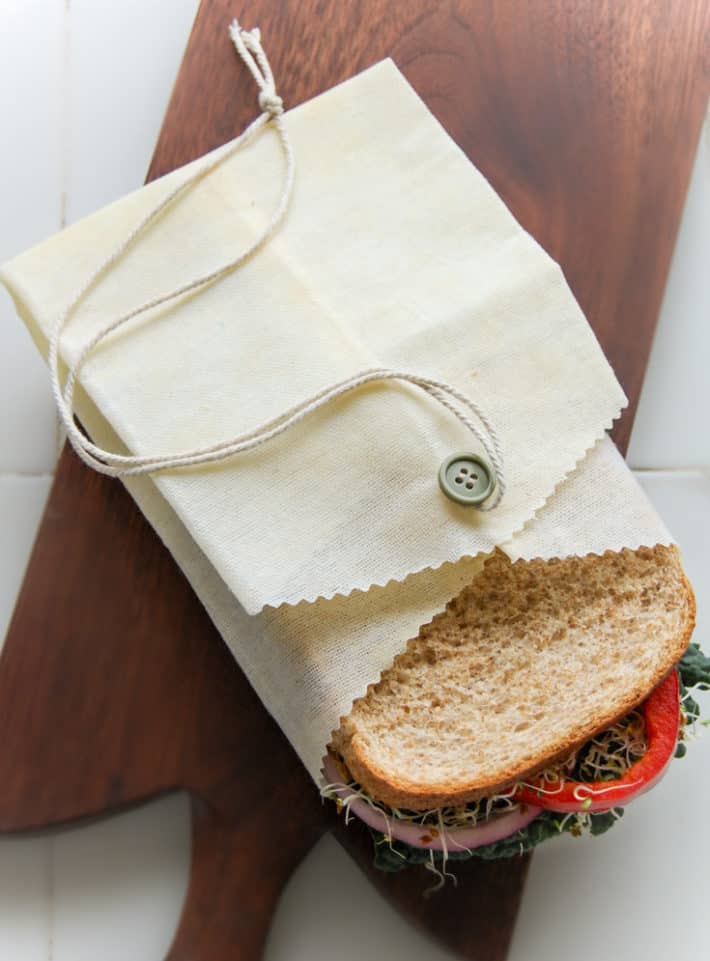 Reduce, reuse, recycle.
I do those things. Sometimes. When I feel like it. More often than not, I do do those things, but I'm a human person living in modern times so sometimes I don't.
I'm a firm believer in doing what you can when you can. Use your recycling bins, but if you're close to a mental breakdown from cooking, working, cleaning the house, dealing with a broken toilet, a screaming child and/or a slightly insane boss ... don't beat yourself up over throwing that one recyclable container in the garbage because the ease of doing so is the only thing keeping you from jumping into the nearest volcano.
The 5 people who live in a pile of leaves and do everything possible to not make an imprint on Mother Earth - including not wearing clothing and eating only bugs, (that have died naturally) - aren't the only ones saving the planet.
Your small contribution as a regular person living in a regular home has a huge impact. Even if you don't feel like it does.
Which brings us to my next point of interest. Using beeswax wraps for storage instead of plastic bags. More specifically - making your own!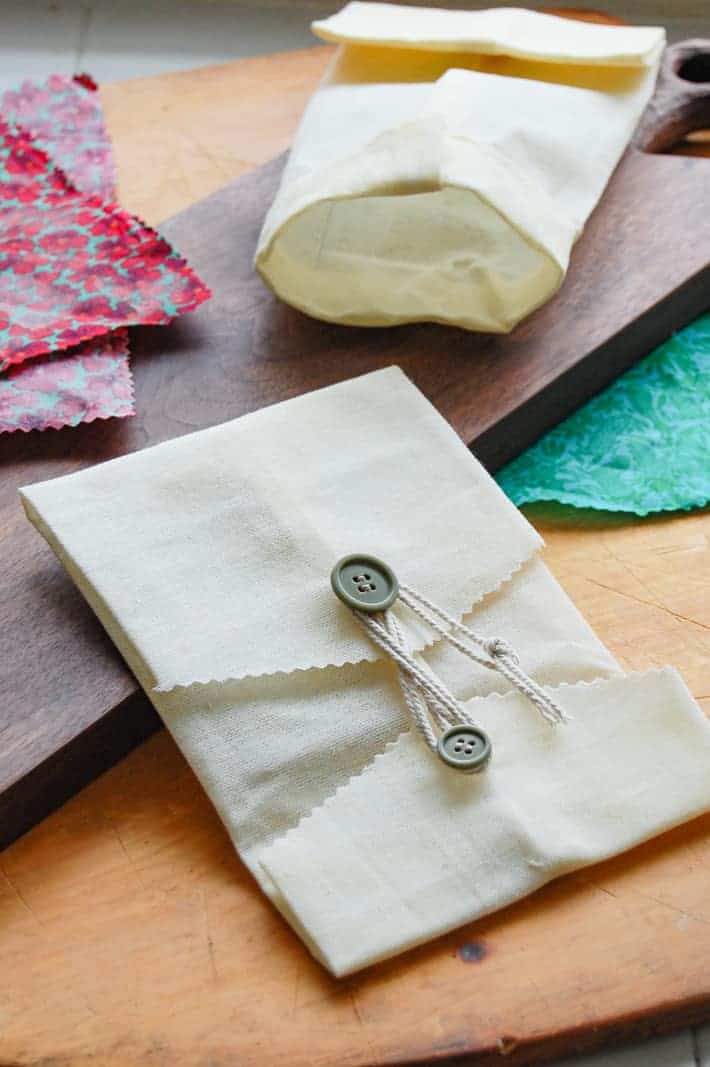 No matter how good hearted we are, we were born into a world of convenience so just because something is better for the environment doesn't mean we're going to immediately convert to it.
If something doesn't perform well, isn't easy to use or costs too much we aren't going to use it. Which is why I have this next question:
SO WHY AREN'T YOU USING BEESWAX WRAPS, YOU LUNATIC??!
Beeswax wraps are easy to use and do exactly what they're supposed to. If cost is the issue, then you can stop relying on that excuse because you can make a whole drawerful of beeswax wraps with some fabric and beeswax.
No more excuses.
---
How do beeswax wraps work exactly??
These sheets of fabric covered in a thin layer of beeswax will warm up in your hands making them moldable. You can shape them to a fruit, bowl or cut onion just like you would cling wrap.
Beeswax wraps not only seal your food, but they also let it breathe! Plastic doesn't do that.
---
How to Make Beeswax Wraps
WHAT YOU NEED: Beeswax (candle remnants or a block), organic cotton fabric & an oven.
(you can use any cotton, but if you're an organic kind of person you're going to want to make sure you're using organic cotton)
Gather a few pieces of 100% cotton fabric and put them on a baking sheet lined with tin foil.
I used leftover fabric scraps for this project and flour sack tea towels from my screen printed tea towels that didn't turn out great.
Preheat your oven to its lowest setting. 150°F is ideal, but up to 170°F is fine too.
Shave and then chop a couple of ounces of beeswax.
You can use an old candle or buy beeswax beads, or a whole hunk of beeswax for this.
Amazon sells Beeswax beads for $10 for a pound of them. And they claim they're cosmetic grade!!!!! (I'm feigning excitement over this. Cosmetic grade is a made up thing. It literally means nothing, it's just a marketing scheme)
Sprinkle the fabric with a light layer of beeswax.
About this much. Maybe a teensy bit more.
You might have heard about adding pine resin to beeswax wraps. And you can! But if the thought of sourcing tree resin is what's stopping you from making beeswax wraps, good news - you do NOT need tree resin to make good wraps.
Put them in the oven for 10 minutes (or until wax is melted).
The fabric will be soaked through with wax when you remove them.
Take them off the hot baking sheet IMMEDIATELY.
If you leave them on for even a few seconds they'll cool down and stick to the tin foil or the beeswax will become clumpy.
They're beautiful. I love them.
Now it's all about finishing them.
You can leave them just as they are as squares or you can finish the edges with pinking sheers.
I've also added a couple of buttons and some butcher twine for closing one of mine to make a beeswax sandwich wrap or snack bag.
I know you're worried about the ick factor. Don't be.
Are beeswax wraps hygienic?
You bet they are. I know, it seems weird to reuse something over and over but beeswax wraps have the benefit of being partly made by the world's most magical creature. The bee.
Beeswax is a natural antibacterial. See here for scientific reference on that.
---
How long do beeswax wraps last?
If you take care of them and learn to revive them (you learn how to revive your old beeswax wraps in this post) these wraps will last for years. I'm personally on year 7 of some of mine.
---
Care. All you need to do is rinse the wraps under warm water and give them a rub with a dishcloth and some mild soap. Don't use really hot water or your beeswax might melt but warm water is fine.
If your beeswax wraps (homemade or purchased) start to get dry or cracked you can revive them to their original state using this method.
Use. I've used my original wraps since 2013 and revived them once. They're still performing perfectly. I use the Beeswax wraps to wrap cheese, sandwiches, carrots, Portobello mushrooms, bowls of soup cut vegetables and more.
Just ignore the text in the video below, I grabbed it from my Instagram account to show you how easy they are to use and how well they work.
Opinion. They're great. They really do work. The warmth of your hands allows you to mould the beeswax to whatever shape you want and it stays there. Everything has stayed as fresh as can be with the exception of a sandwich I left wrapped for 2 days, which started to get stale around the edges.
Problems. They smell like beeswax. I do NOT see this as a problem but if you have an aversion to how beewax smells you won't like it.
So, reduce, reuse, recycle. When you can. When you can't? Avoid all volcanos.
→Follow me on Instagram where I often make a fool of myself←