Not very many people have those. That was my mother's reaction when I told her I was too busy to talk on the phone with her about her latest obsession, a television show where people who don't know each other get married, because I was writing a post on maintaining butcherblock countertops.
This show by the way is only Betty's most recent obsession with reality television, which also includes The Bachelor (a show where people who don't know each other pretend they're going to get married one day), The Little Couple, Say Yes to the Dress and Breaking Bad. She's kind of suspicious about the authenticity of Breaking Bad as a reality show but she likes it so she doesn't question it too much.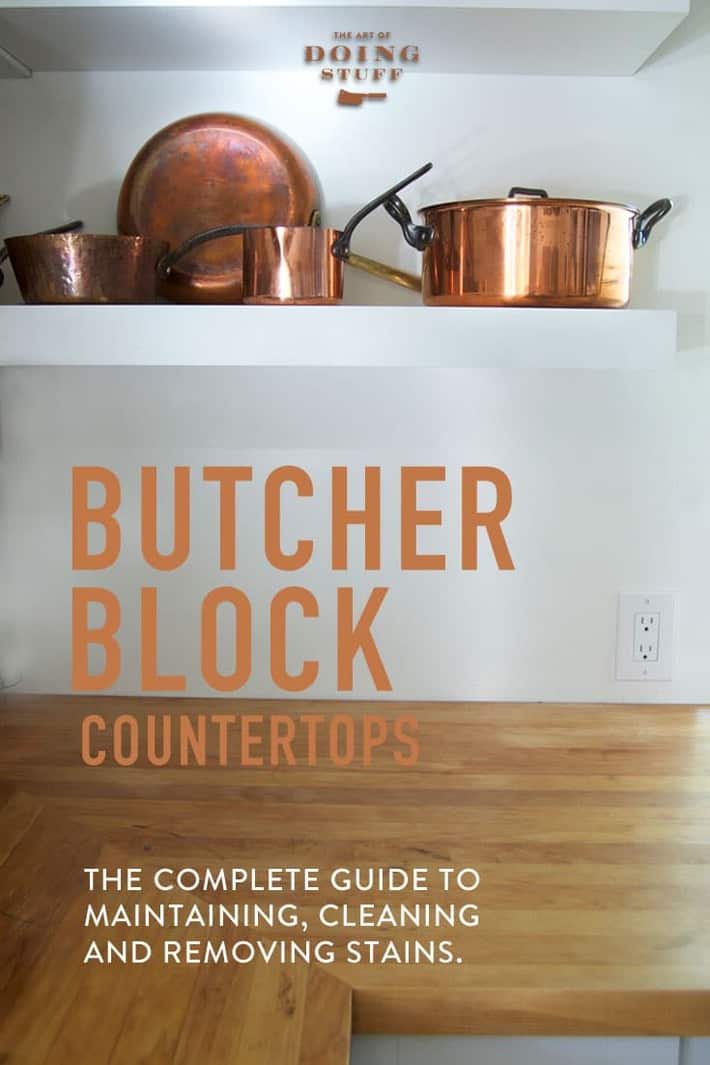 THE COMPLETE GUIDE TO MAINTAINING BUTCHER BLOCK COUNTERTOPS.
When I told her there are more people who have butcher block countertops than people who have successfully used a television producer as a matchmaker she just scoffed and proceeded to tell me about Tristan and Ryan for the billionth time, a lovely couple produced entirely by television who got married and are now presumably spinning off the next generation of reality show stars.
Butcher block countertops might not be in the homes of everyone, but chances are everyone has a wood cutting board and the way I take care of my butcher block countertop can be applied to cutting boards and chopping blocks too.
If you have a completely disastrous and disgusting cutting board you should take a look at this post which describes how to get rid of the gross.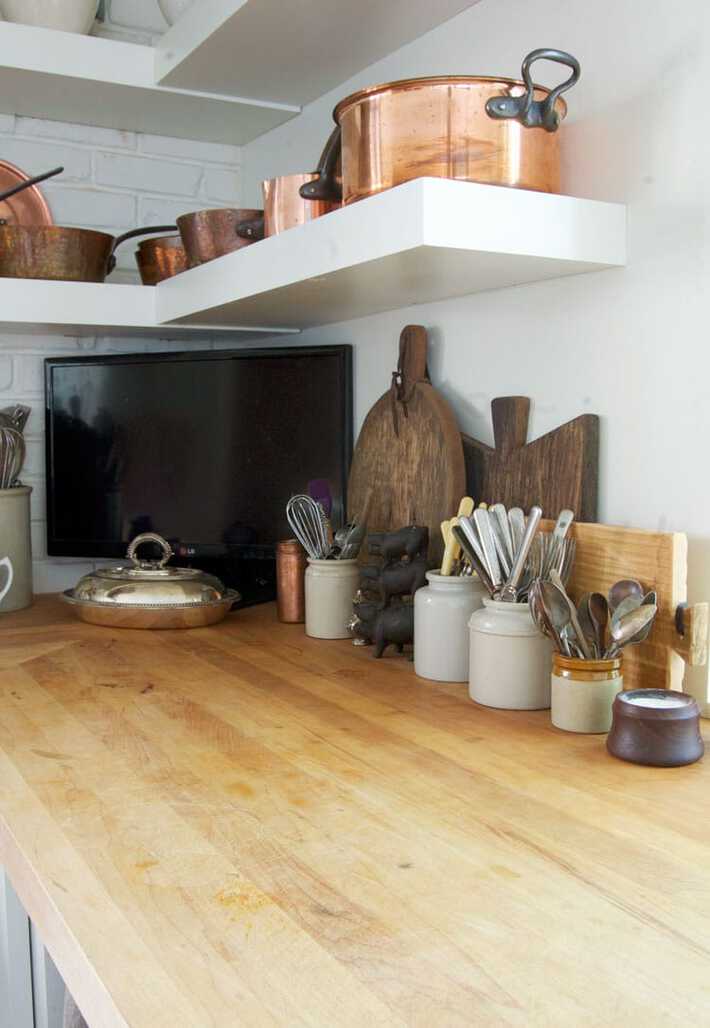 When I redid my kitchen a few years ago the one and only decision that was easy was my countertop choice. I knew I was going to have butcher block counters. Genuine, 100% maple, hard as a rock, countertops.
I also knew I wasn't going to baby them and I didn't expect them to look brand new their whole life.
For me, butcher block countertops are a tool in my kitchen. I slop, cut, roll, mash and create on them. Wood is naturally antibacterial, self healing and NOTHING makes a better sound while chopping on it than wood. I want my counters to look used and develop a patina, but they still have to be maintained and kept in good condition.
I personally don't try to get rid of the stains on my countertops but for the purpose of this post, I'll show you how to do it in case you prefer stainless butcher block counters. As in counters with no stains.
THE 2 FACTS YOU NEED TO KNOW ABOUT BUTCHER BLOCK COUNTERTOPS
There are only 2 ways wood can go bad. Moisture getting in or moisture getting out. Maintaining any wood surface in the kitchen means you have to a) stop moisture from getting into the wood and b) stop moisture from getting out of the wood. This according to Jason Stafford of Talbot Wood, where I got my countertops made. Oiling it creates a barrier that stops both of these things. It stops moisture from seeping into the wood and stops moisture from escaping.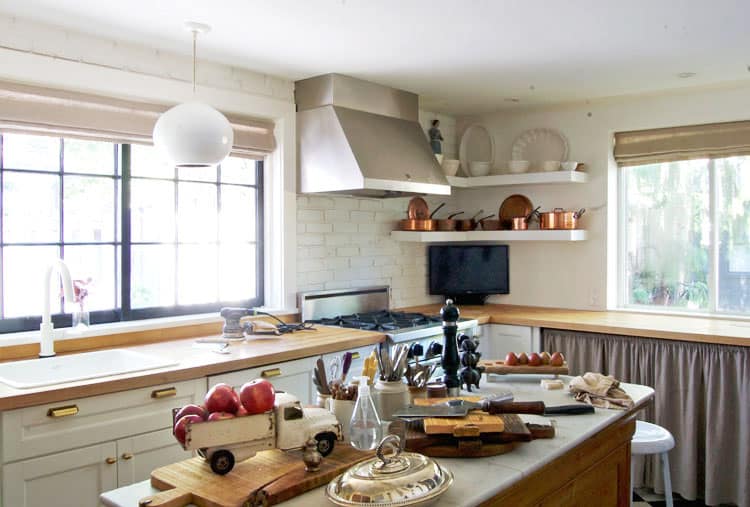 HOW TO MAINTAIN BUTCHER BLOCK COUNTERTOPS.
Remove everything from your countertops.
Wipe them with a damp cloth.
Scrape the surface with a dough scraper to remove anything stuck on the surface.
Scrape light surface stains away with a razor blade.
Sand deeper stains with 180 then 220 grit sandpaper. (note your sanded area will lighten)
Wipe counter clean with a cloth.
Run your hand over the counter to make sure it's completely free of grit or guck.
Pour mineral oil directly onto the counter and rub it around the entire surface with a lint free cloth.
Allow the mineral oil to absorb. This could take as little as an hour or as much as overnight.
Wipe the counters again to remove any residual oil.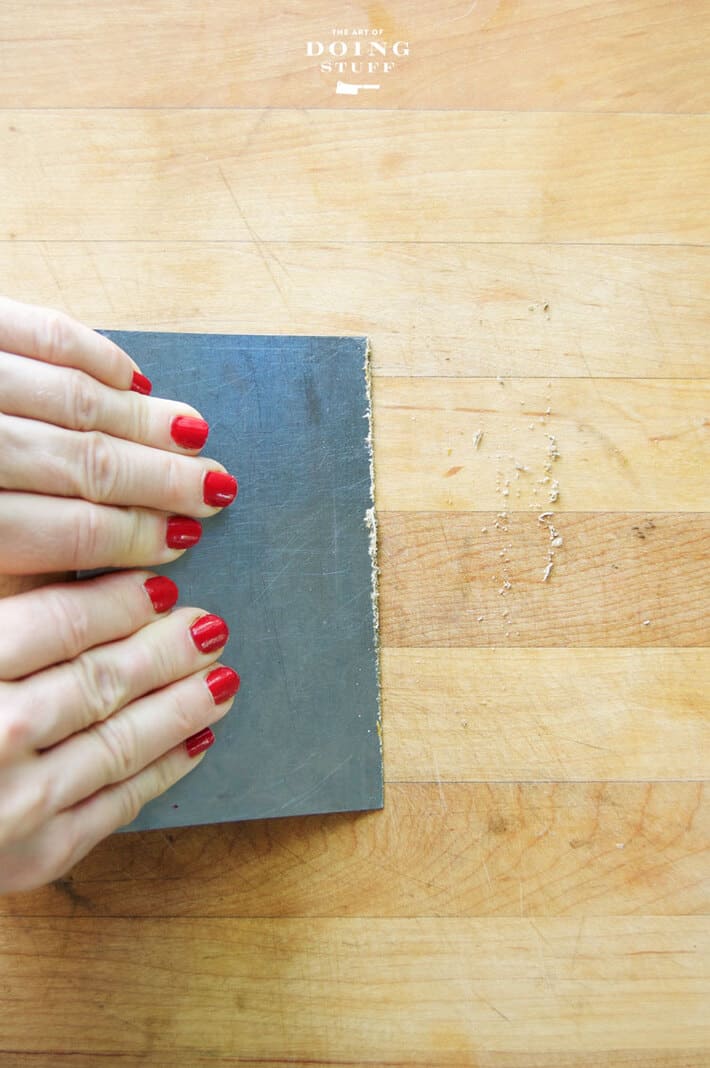 The dough scraper will get off old stuck on flour etc. that you didn't even know was on your counter.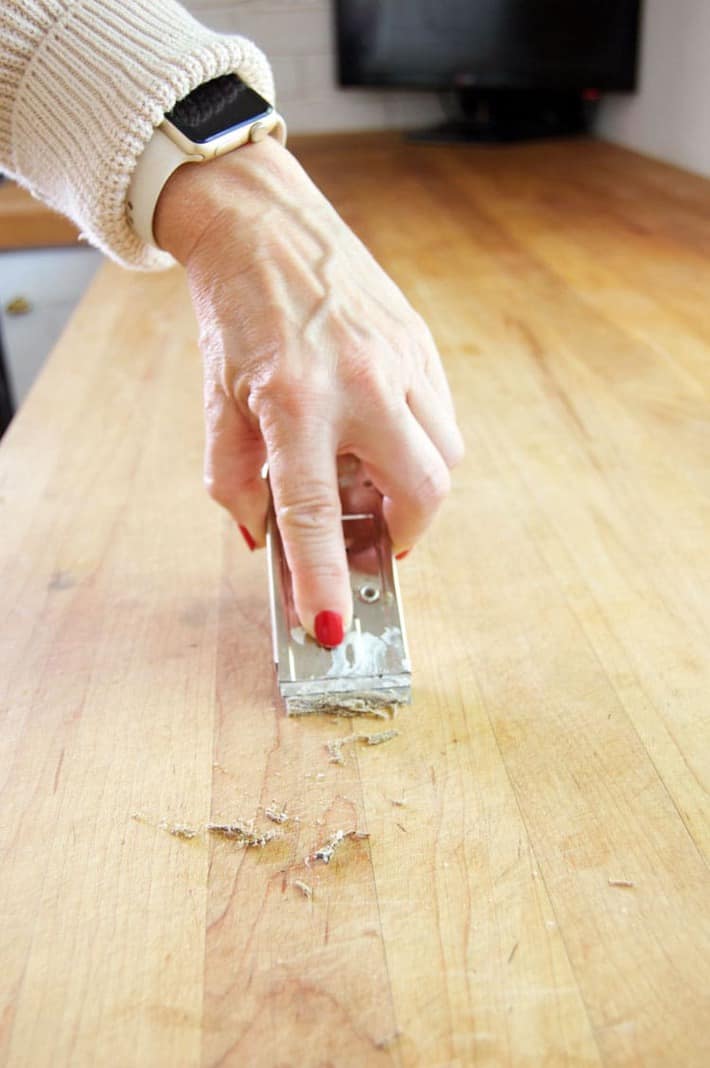 A razor blade can help remove very light surface stains with a few passes. It's scraping off the very top surface of the wood.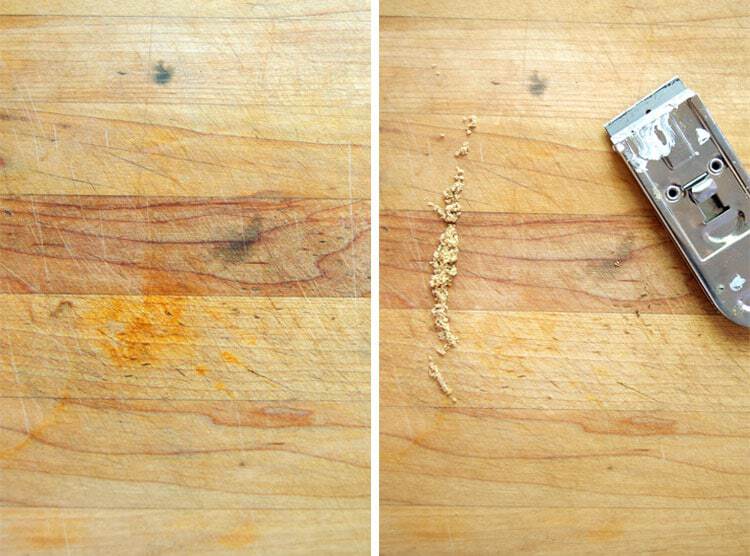 For deeper stains you'll have to use sandpaper. But know that when you said your countertop stain away you'll also be sanding away any patina the wood has achieved. So the spot you sand will be lighter than the rest of the counter.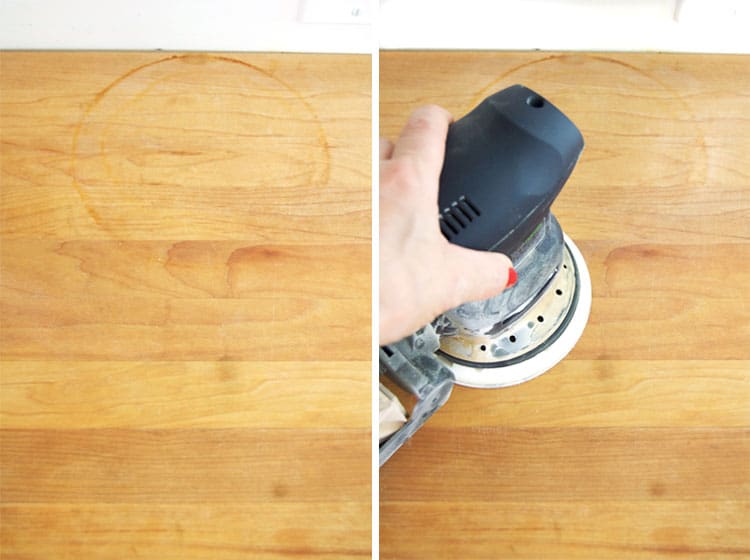 You have to decide whether you'd rather have a stain or a slightly lighter section in your counter.
Once you oil the area the lightened wood will become much less noticeable.
You can also sand your entire countertops using coarse, medium and then fine sandpaper to make it look brand new again if that's what you want.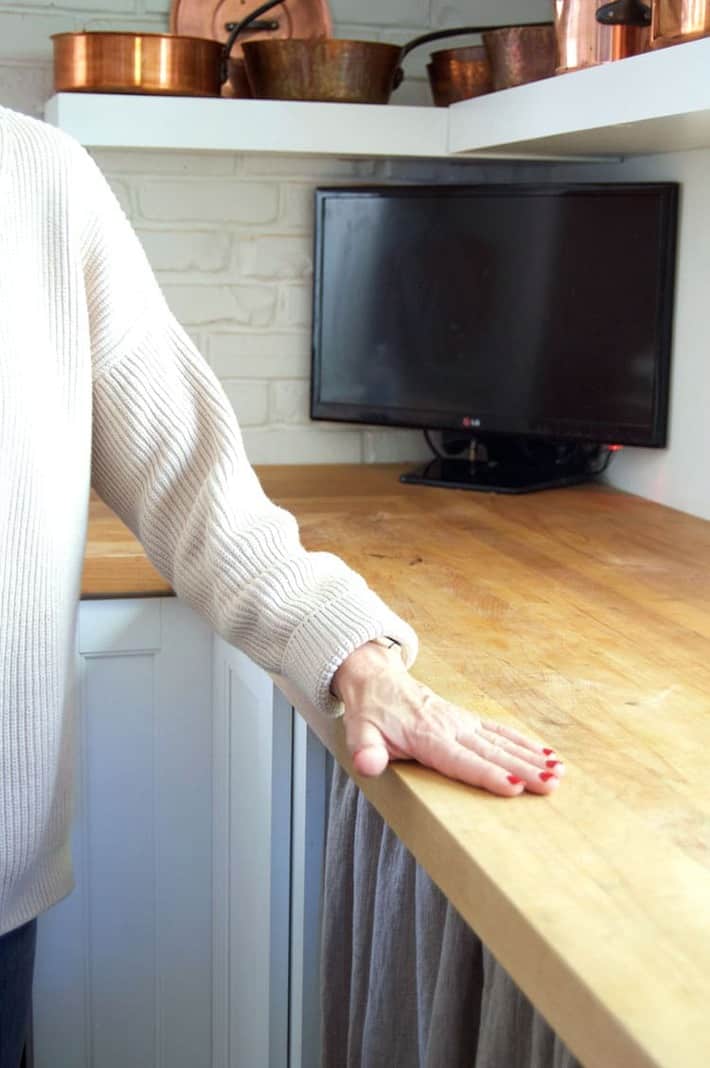 Make sure the final wipe of your counter before conditioning it with oil is with your hand. Your hand can feel any bits that a cloth leaves behind.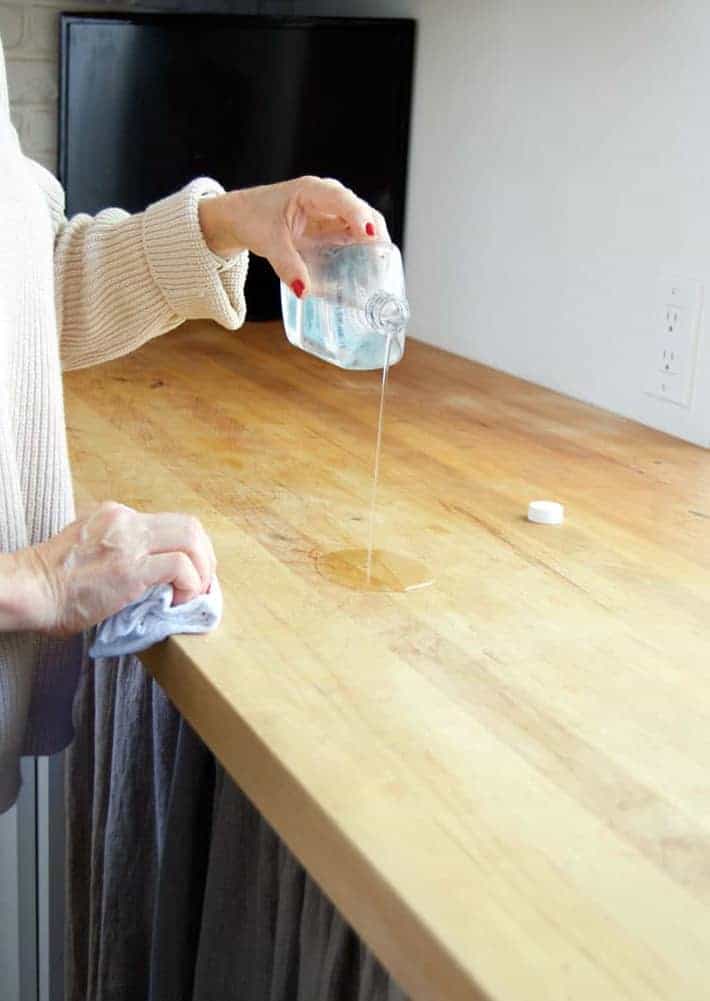 I use mineral oil to help condition the wood but you can also use board butter. A mixture of mineral oil (or hemp oil in some cases) and beeswax. You can read my post on how to easily make your own Board Butter here.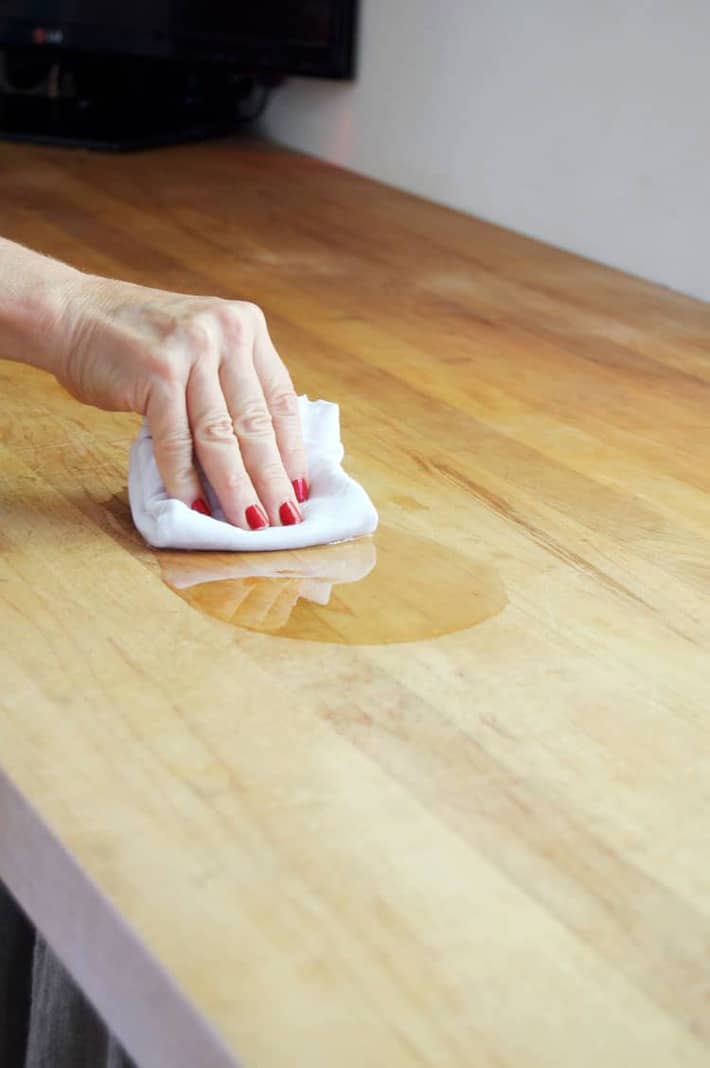 Don't be skimpy with the mineral oil. You want it to pool on the surface.
When you condition your butcher block countertops for the first time the oil will penetrate into the wood immediately because it's so dry. Just keep conditioning it for the first month until you get to the point where the mineral oil doesn't soak in anymore.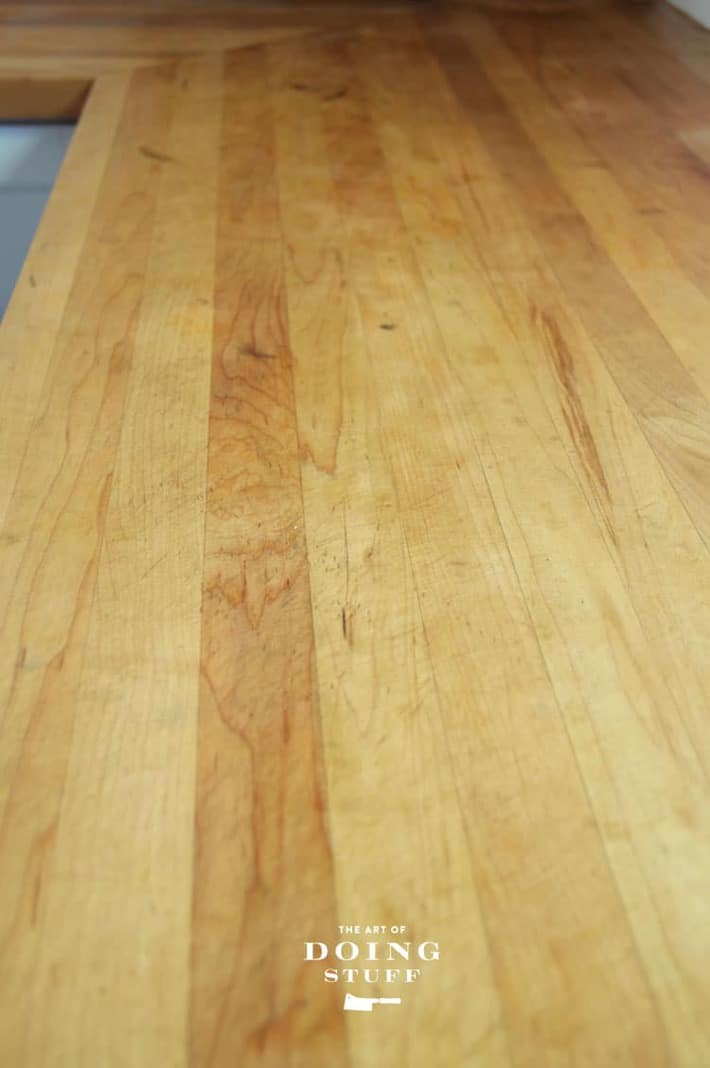 Why do you need to condition your wood countertops? Because conditioning the wood keeps it from drying out and prevents stains. Water and moisture will bead up on top of the counter instead of soaking in and staining it or even worse, warping it.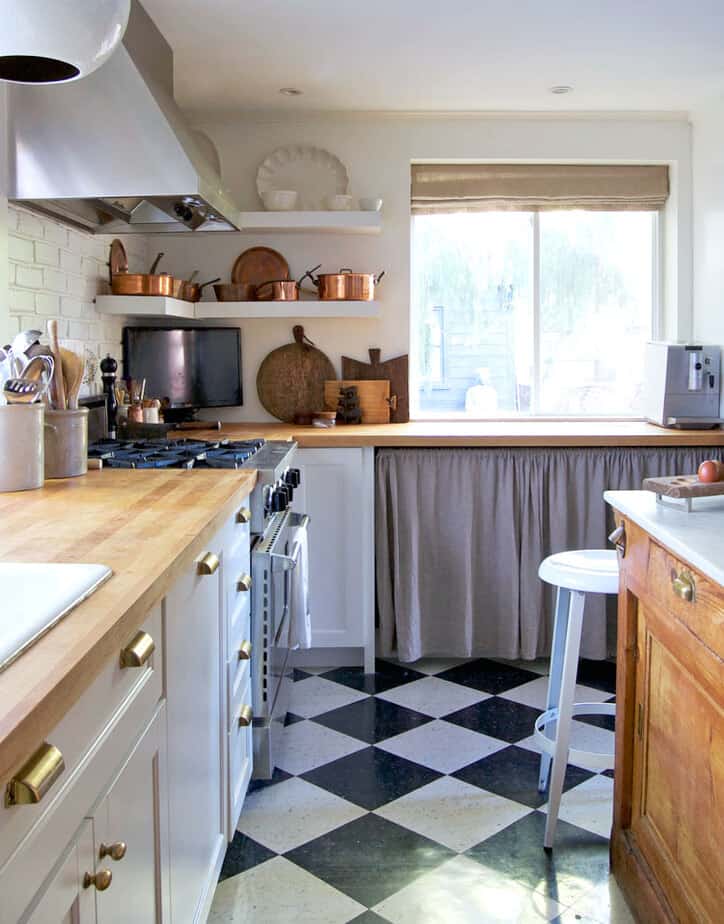 Once you've finished conditioning the counters with oil or board butter you can put everything back where it came from. Unless you're me. If you're me you'll see how great your kitchen looked with nothing on the counters and you'll only put back half of what you had out originally.
Then day by day you'll allow everything to creep back until it's just as full as it was originally with the addition of a few new things.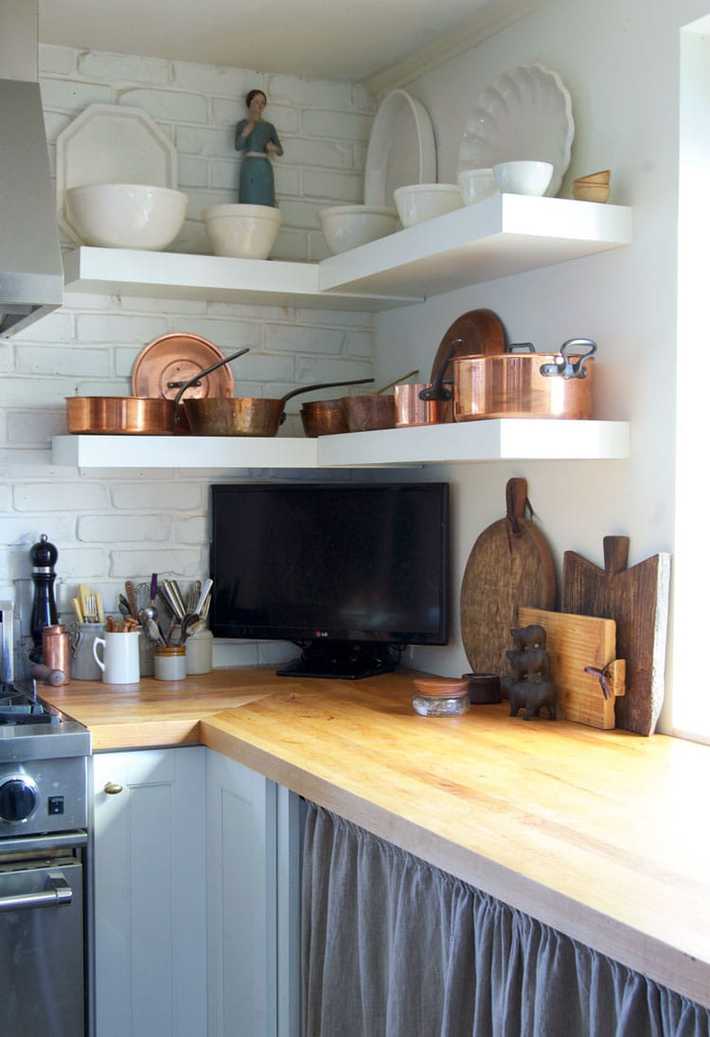 HOW OFTEN SHOULD I OIL MY BUTCHER BLOCK COUNTERTOPS?
How often should you oil your butcher block countertops is a hard question to answer because it depends on the age of your counter, how well oiled it was to begin with, if it's winter or summer and myriad of other things. BUT I would say a good general rule would be to oil your butcher block countertops once a month.
Which is about how often I hear about those lovebirds Tristan and Ryan by the way.