It's Christmas Eve. The day before the most anticipated day of the year for many of us. December 25th, known more commonly as Family Fight Day. The day family gathers together to exchange gifts, good wishes and karate kicks.
Everything always starts warm and fuzzy then out of the blue Uncle Bob is wielding a cheese knife, the kids are crying and Auntie Barbara is hiding behind the curtains with a bottle of Sambuca blubbering about how nobody loves her.
Getting through Christmas Day can be hard on people. Whether it's the family fights, the travelling from home to home or spending it with the inlaws, or the being alone, Christmas Day can be exhausting.
So. I'm here to not so gently remind you that you need to relax. Even if you just pick one day. Here is my official not so gentle reminder. "HEY. STUPID! RELAX!". It's directed towards myself too so don't feel you're the only stupid one.
Christmas is my favourite time of the year but it's also the most tiring and also the most stressful. Even WITH the Christmas Pledge. So I always make a point of taking time off after Christmas and using that time to relax. Something I'm not all that good at.
Every year I like to tell you what I plan to do with my time off so here you go.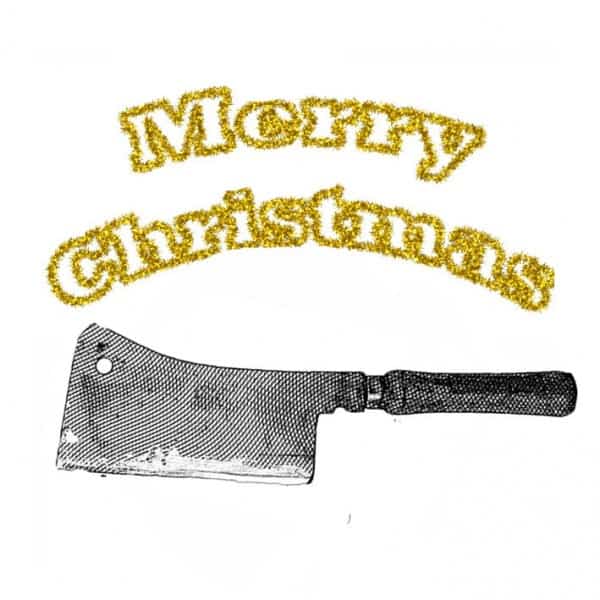 Read.
Finally hang curtain panels in my office.
Light the fireplace in the morning and not leave the couch other than to eat.
Spend at LEAST one day where I don't turn on the television or computer. Probably a few days actually.
Cook, cook, cook.
Depending on the weather, a sleigh ride is in the plans.
Start a petition to stop people from using the word "convo" instead of conversation.
Go for a run. Or two. Or lay on the couch.
Do some work on my book proposal.
Work on developing the redesign of The Art of Doing Stuff.
Expand petition to ban the shortening of all words.
Knit.
Nap.
Nibble.
I look forward to this week off all year and even though I will be doing some work I'll also have plenty of time to sprawl out and not wash my hair. Which let's face it. Is really what the holidays are all about.
But before all that happens I have to get ready for my annual Christmas Eve party. Stack some wood inside the house, get the hot buttered rum ready and lock up the cheese knives.
Have a great Christmas Day and thank you all sincerely for reading and sharing The Art of Doing Stuff.
I will see you in the New Year.