Beeswax food wraps can go limp and useless after a couple of years. Don't throw them out and don't buy more. You don't even need to re-wax them. Here's how to revive a beeswax food wrap by just popping them in the oven.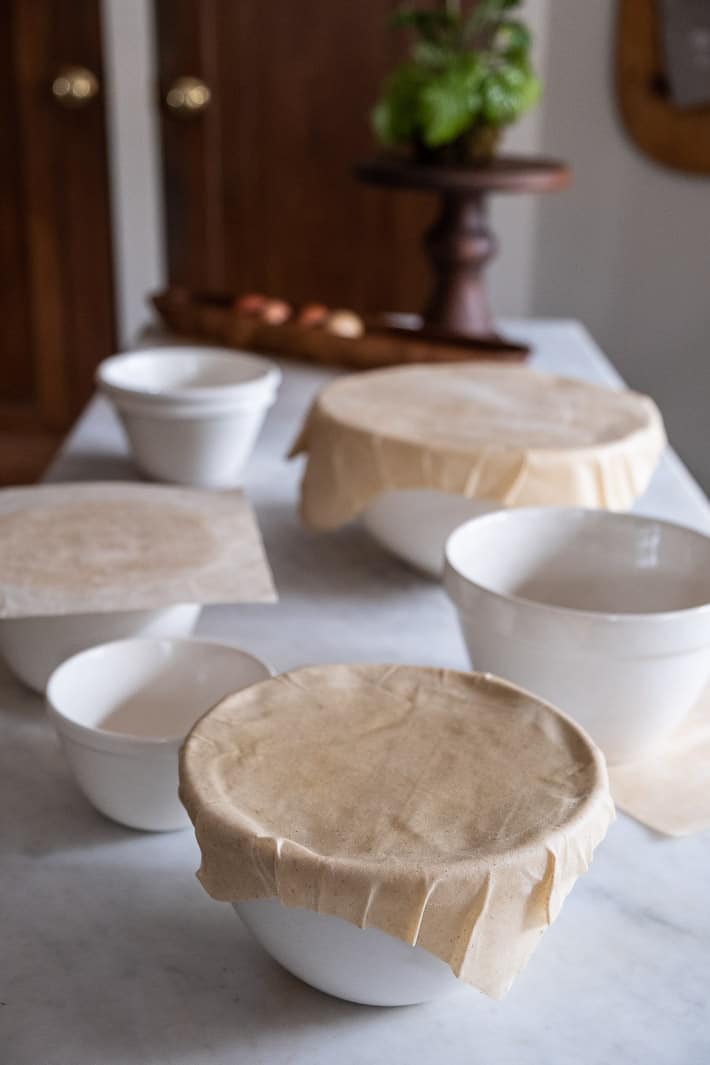 You sauntered into a store or online shop and bought yourself some beeswax food wraps because you care about the earth, don't want to contribute to the plastic problem and also they smell really good.
That and the fact you don't want to appear like an old fuddy duddy (even if you use phrases like fuddy duddy) prompted you to buy beeswax food wraps like all the hipster kids.
I love my beeswax food wraps. They really do work, they are hygienic, easy to clean and like I said ... they smell really good. BUT, after a while they get worn.
When you first buy or make your beeswax food wraps (yes you can make them EASILY, here's my DIY beeswax wrap tutorial) they're stiff, moldable and perfect for covering or wrapping any food items.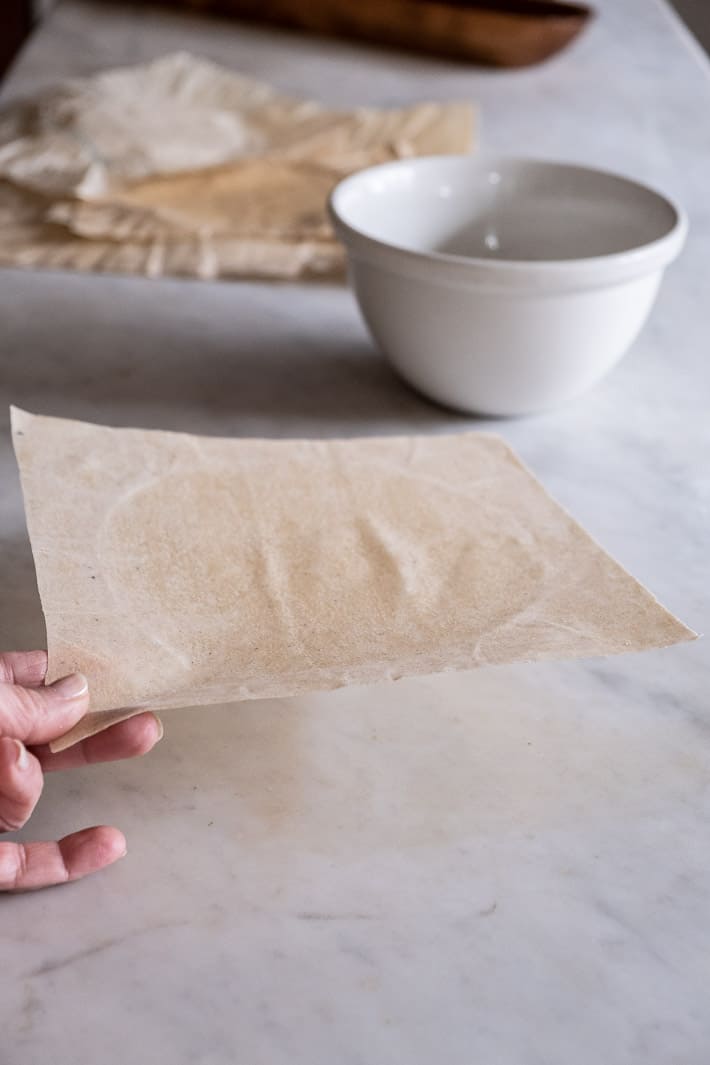 But the first time you use them to seal a bowl is the moment they start to degrade. Bending them over foods, bowls or jars creases them and if you do it enough times in the same area they become limp.
TIP: You don't really need to use cool water to clean beeswax wraps. Warm or even hot water is fine. Just don't use water that's so hot it will melt the wax.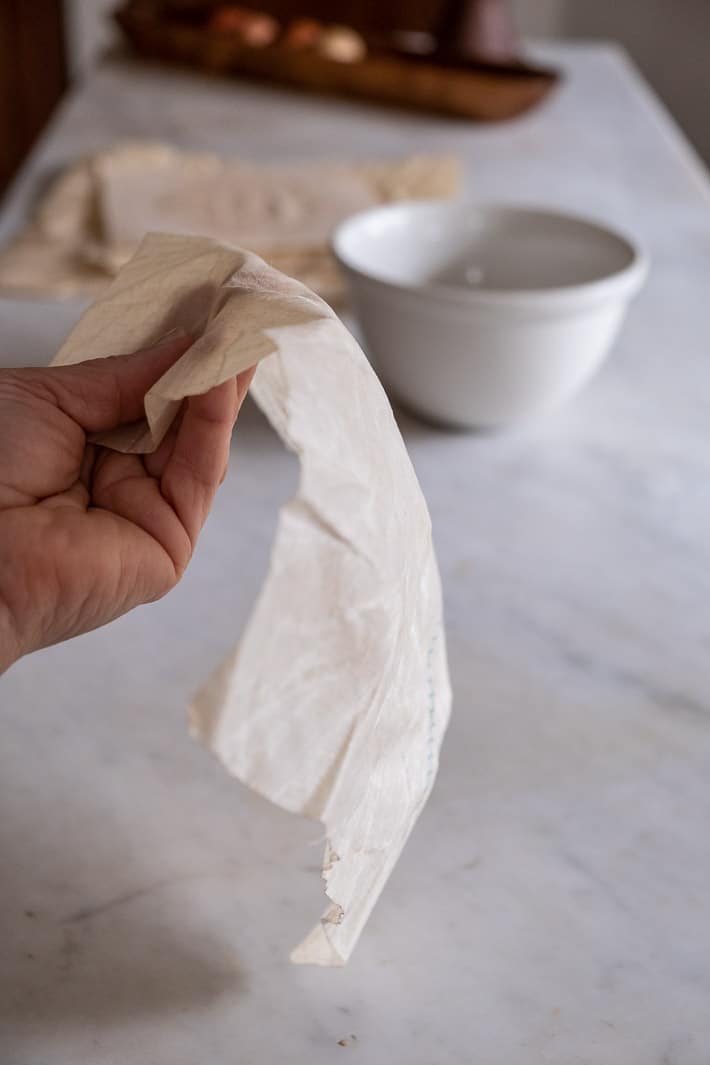 And when they become limp, they won't hold a tight seal like they used to.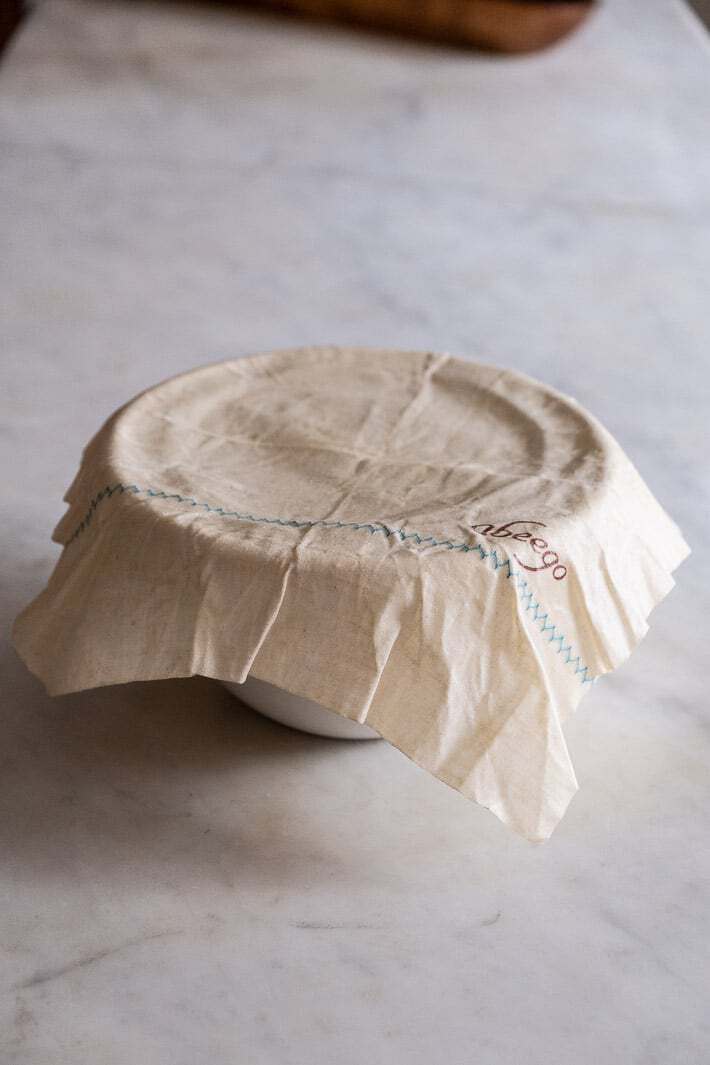 No matter how hard you press them and squish them they just won't work.
You'll probably notice this after a year or so of using the wraps. They won't form around bowls or food. What's an adult hipster wanna-be non fuddy duddy to do with these sad squares of organic cotton?
Revive them.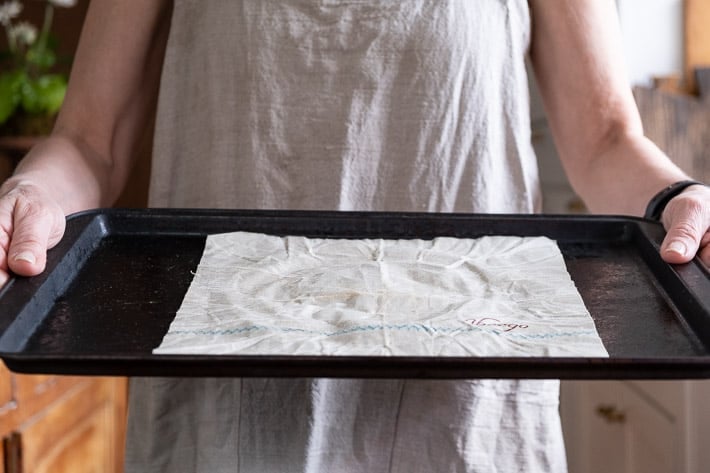 What makes wraps eco friendly is the fact that you can use them over and over again. Reviving them when they don't work anymore extends their already long life even more.
How to Revive Beeswax Food Wraps
(without re-waxing)
Place your beeswax food wrap on a baking sheet and stick it in the oven set to the lowest temperature. 150° F or so.
After a minute or two check to see if the wax on them has started to melt.
Once the wax is melted remove the tray from the oven immediately and pick the wrap up holding it by the corners.
Keep holding the wrap by the corners until it cools enough for the wax to harden by air drying again. This will only take a few seconds.
Place your newly revived beeswax food wrap on a flat surface like your counter or a table. Done!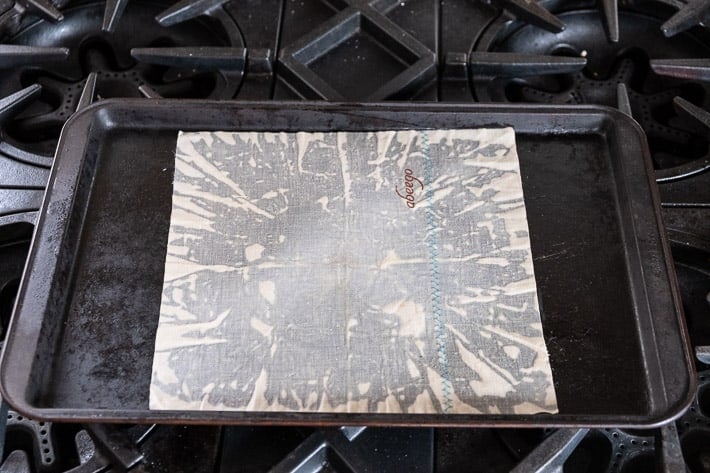 You can do this on either store bought wraps or the ones you make yourself at home. Just pop them in a low temperature oven. The heat will melt the wax again which lets it spread out and pool around the creased areas where it was cracked and limp before.
It's normal to lose a tiny bit of the beeswax to the bottom of your baking sheet.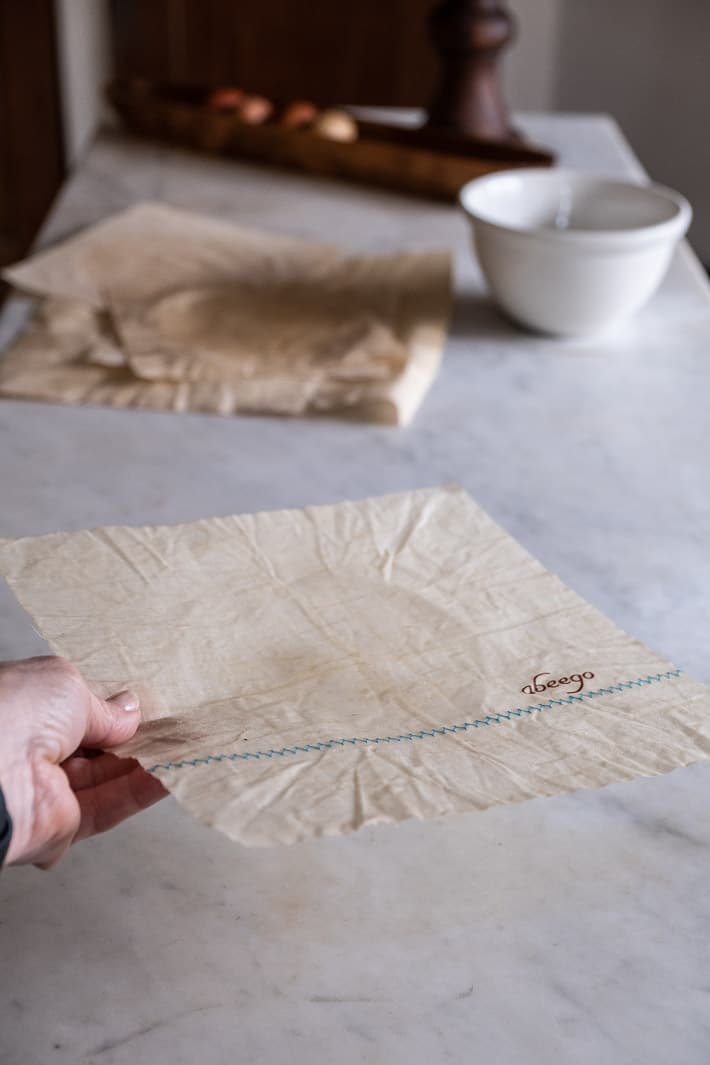 When it firms up again, the beeswax is spread out evenly again and it's like new.  Stiff and ready to form around whatever you want. (except raw meat - don't use them for that)
Reduce your use of single use plastics for food storage by bringing your hipster, hippie, beeswax wraps back to life.
→Follow me on Instagram where I often make a fool of myself←