Are your squash plants wilting and dying for no apparent reason?? Yeah. There is an apparent reason for that. The dreaded squash vine borer. Here's how to get rid of it and save your squash plant from imminent death.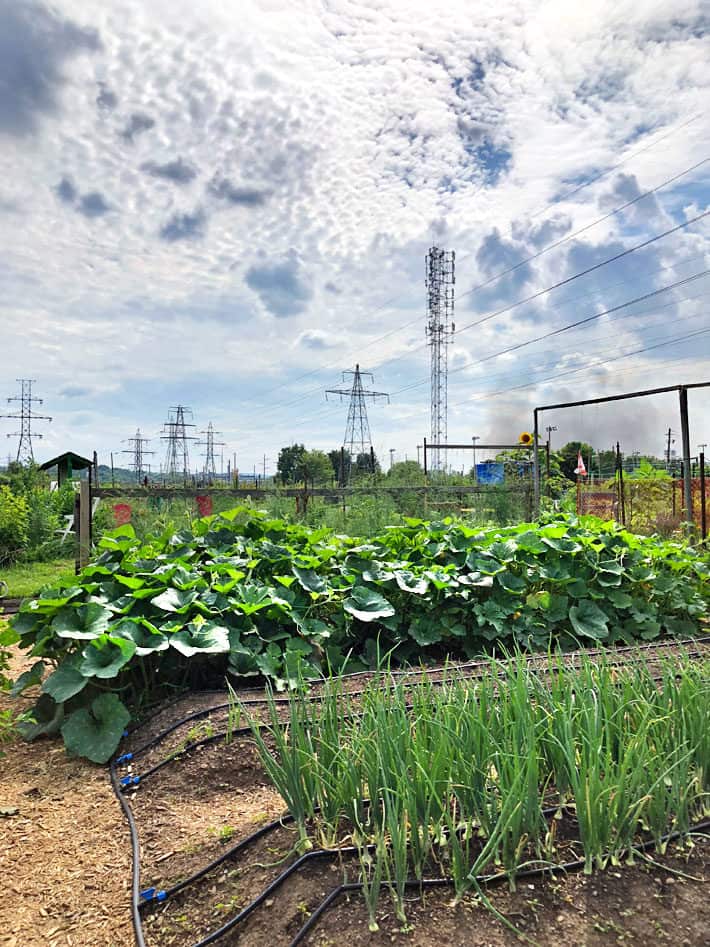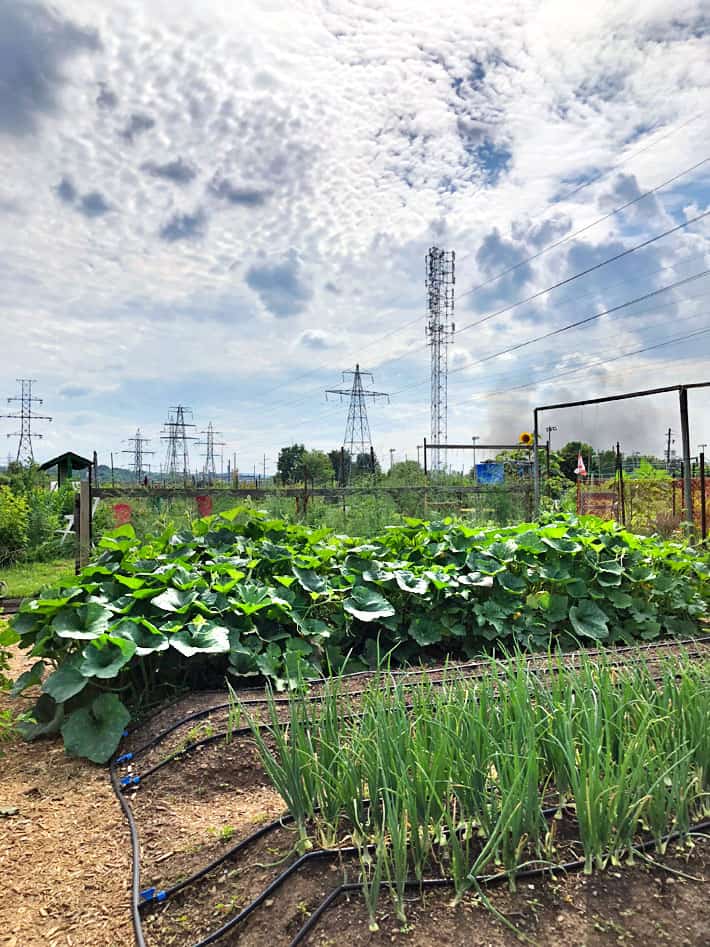 Skip right to the Squash saving steps.
I was away from my garden for approximately 2 days. In that time there was rain. Actual, falling from the sky, RAIN. We haven't had a lot of that this summer. I love my watering system but there is nothing like genuine rain.
City water is filled with chlorine, fluoride and a bunch of other stuff I didn't bother to look up for the same reasons I don't look up the calories in a Big Mac. Nobody needs that information if they want to continue to enjoy life.
Watering my garden with city water keeps it alive and growing. But having my garden watered by rain is like watering it with magic cloud happy tears (comprised of equal parts steroids, Miracle Grow and genuine miracle).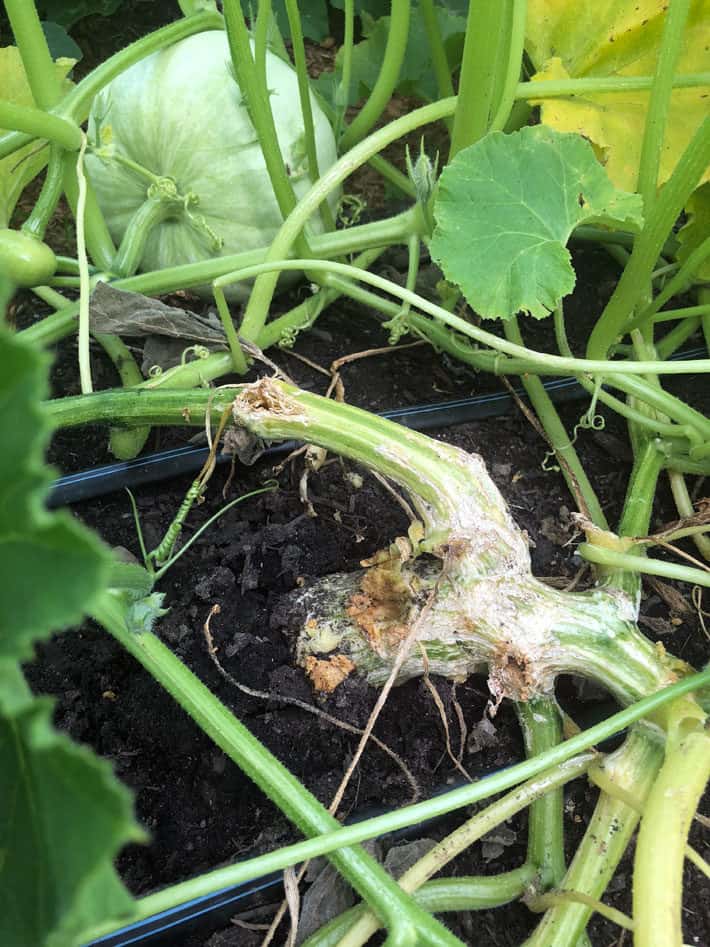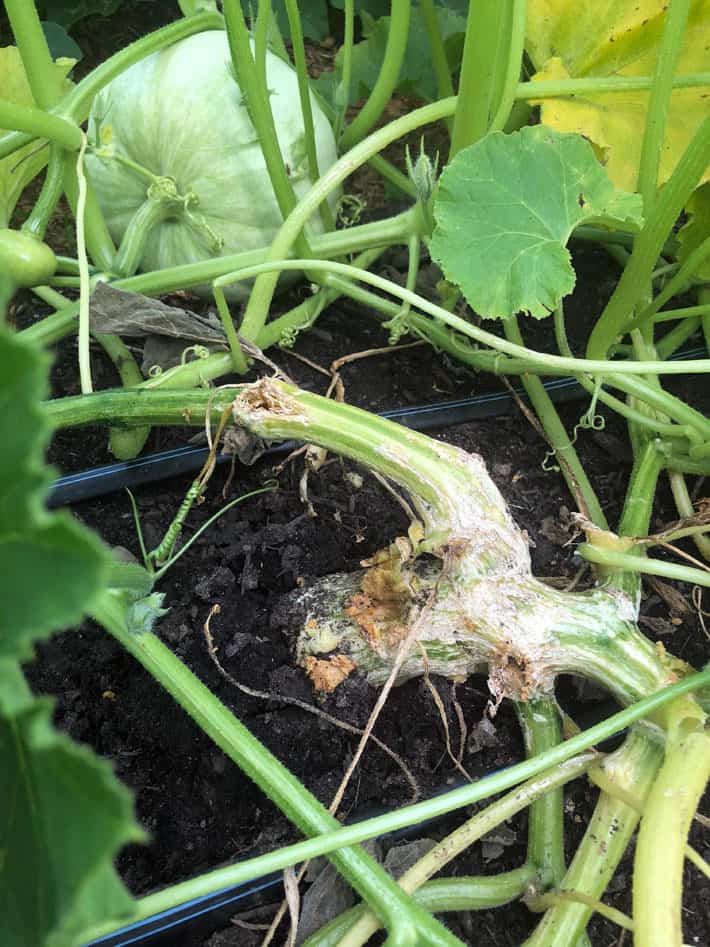 The biggest growth from the rain happened in my squash beds. But if I hadn't checked them for Squash Vine borer a couple of weeks earlier I may not have had any squash vines to grow.
Squash Vine borers are disgusting, white, maggoty creatures that burrow into the stem of the squash vines.
They then proceed to eat the entire vine, hollowing it out until the plant eventually wilts and dies a slow death.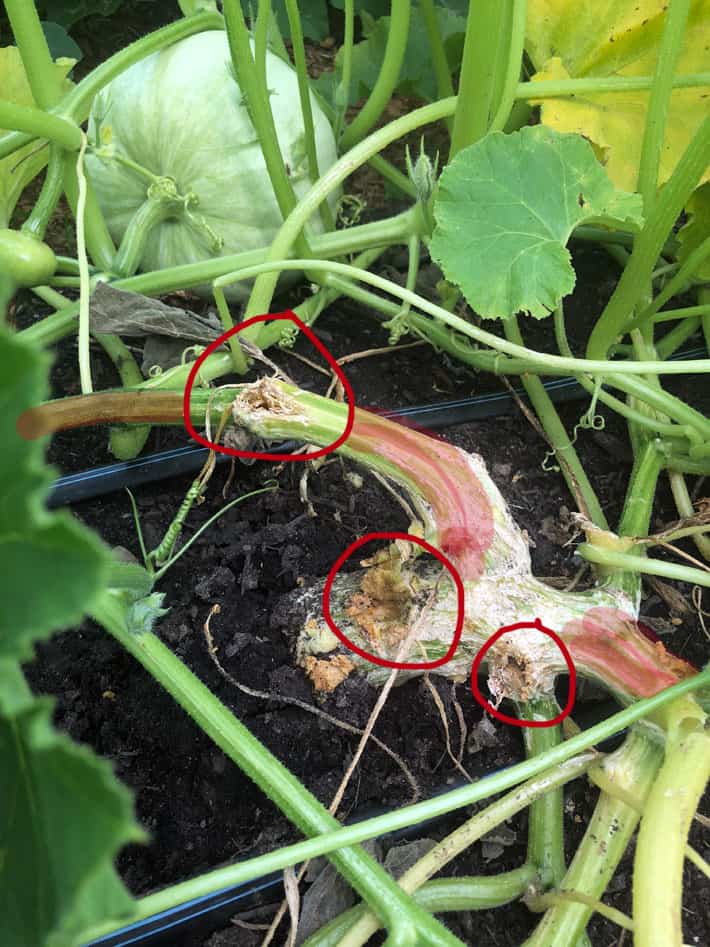 You can see the 3 spots on this one large squash vine that vine borers have gotten into it. Anything circled is a vine borer hole. Anything highlighted slightly in red is where the vine will die. Basically it'll die from the point of the hole straight out.
Since vine borers make their entry points at the start of the squash vine where it meets the soil that basically means the entire vine from that point out will die taking all the potential squash with it.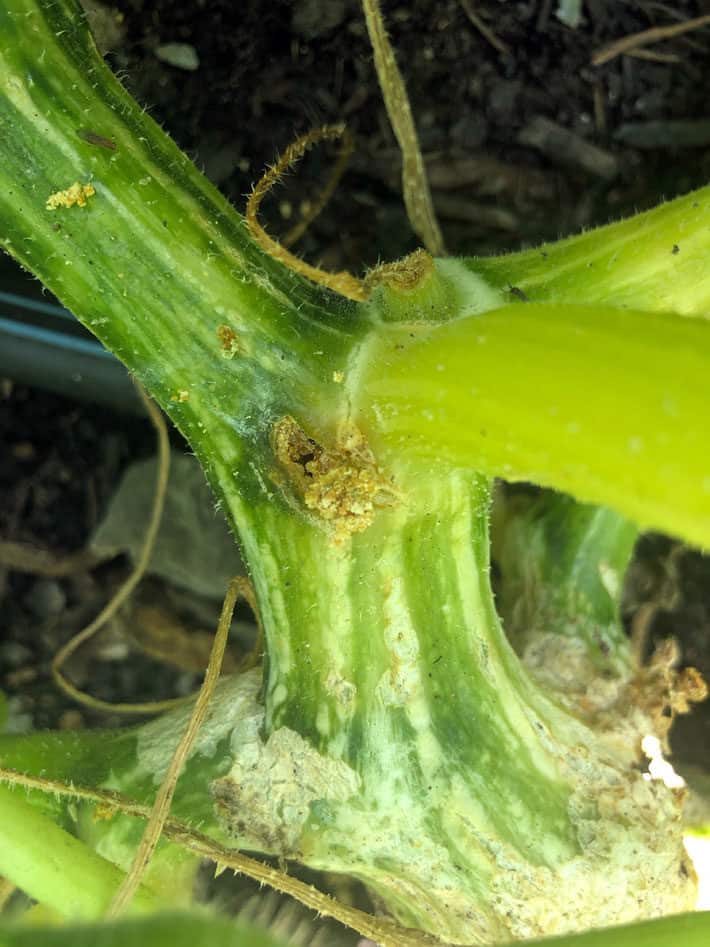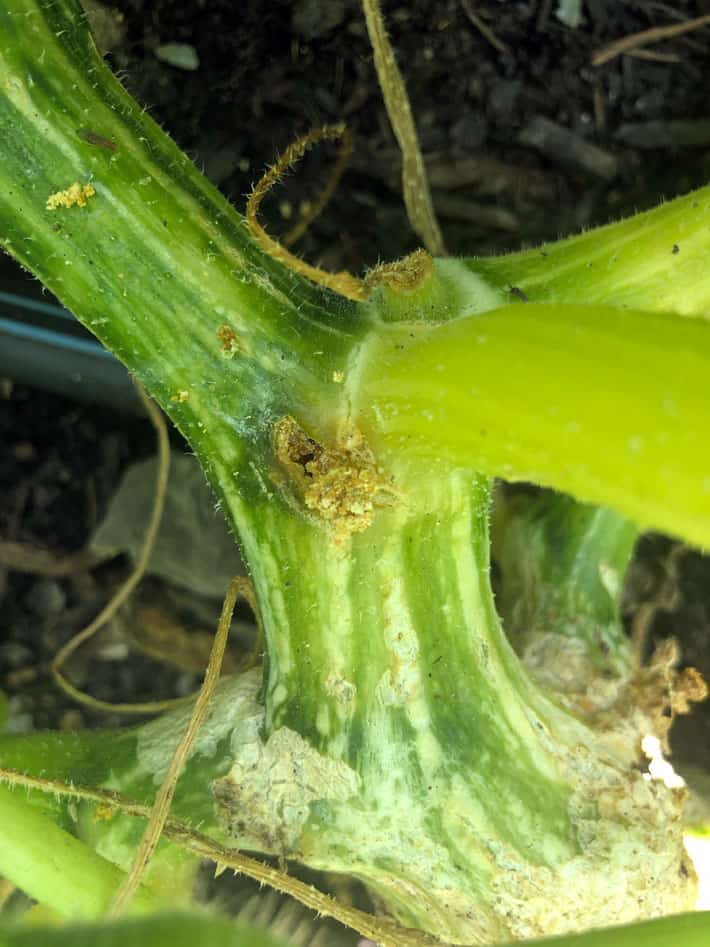 So what do you do?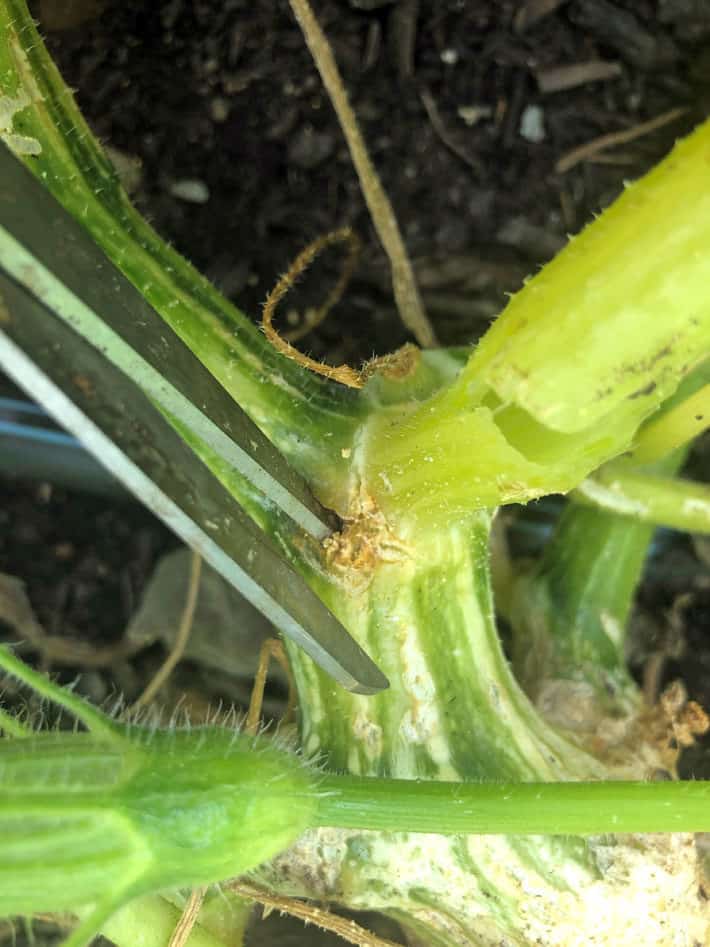 You have to cut those suckers out. You have to lance the wound. Stick a knife into the hole (or a pair of scissors if that's all you have) and gently root around looking for the vine borer. You might have to slice the vine open to get to it. Don't worry, the vine will be fine. Just don't cut it in half.
The vine borer will be in there. They don't wander around the garden on social calls.
Once they make their way into the vine they pretty much stay there eating until they've killed the vine.
Your goal is to root around into the hollowed out stem until you find the vine borer and then pull it out and kill it.
If you can't find it just by cutting open the vine, mash your knife or scissors all around the inside of the vine until you're sure you've squished it.
You'll be able to feel where the vine is hollow (where the borer has chewed it) and where it gets solid again.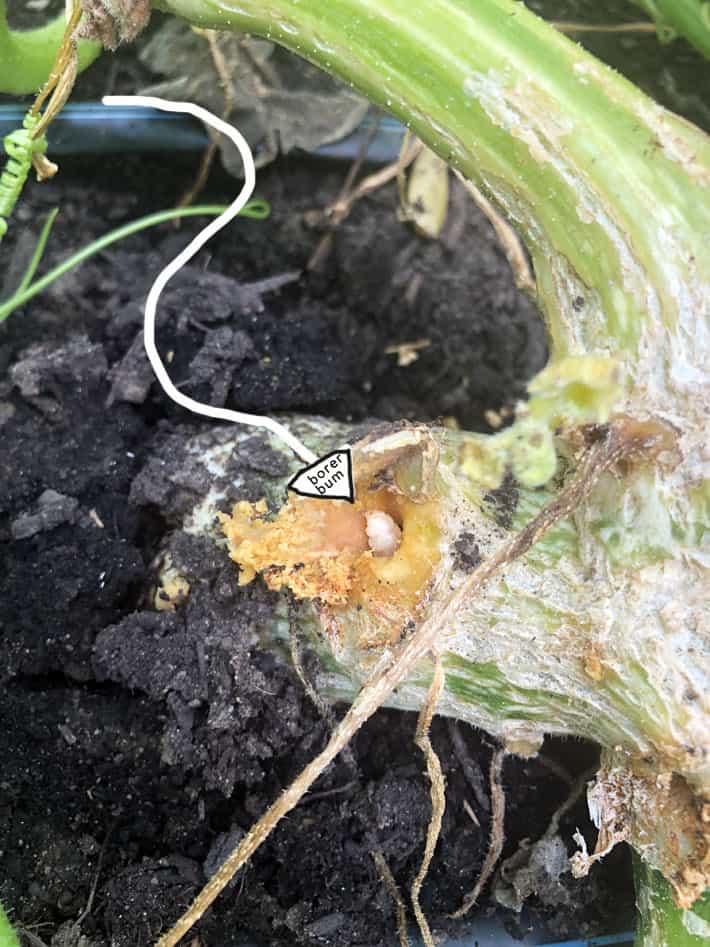 Just because you can't see the vine borer hole doesn't mean you don't have them. They're often on the underside of the stem so there's no visible evidence of a hole.
In that case look around the soil for orangey gunk. That's squash vine borer poop. If you see it. You have squash vine borers.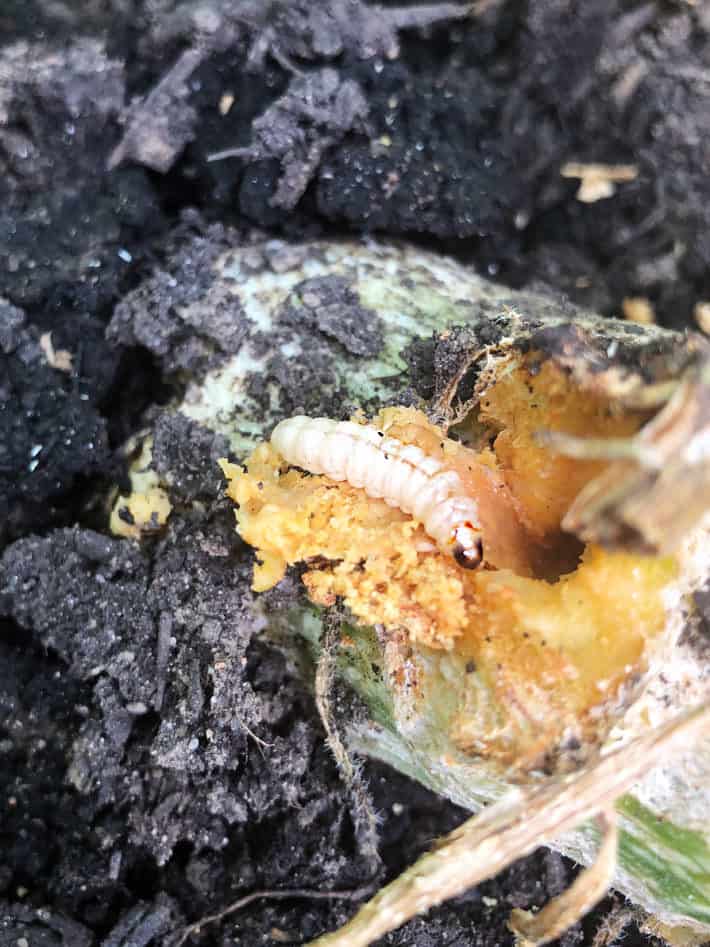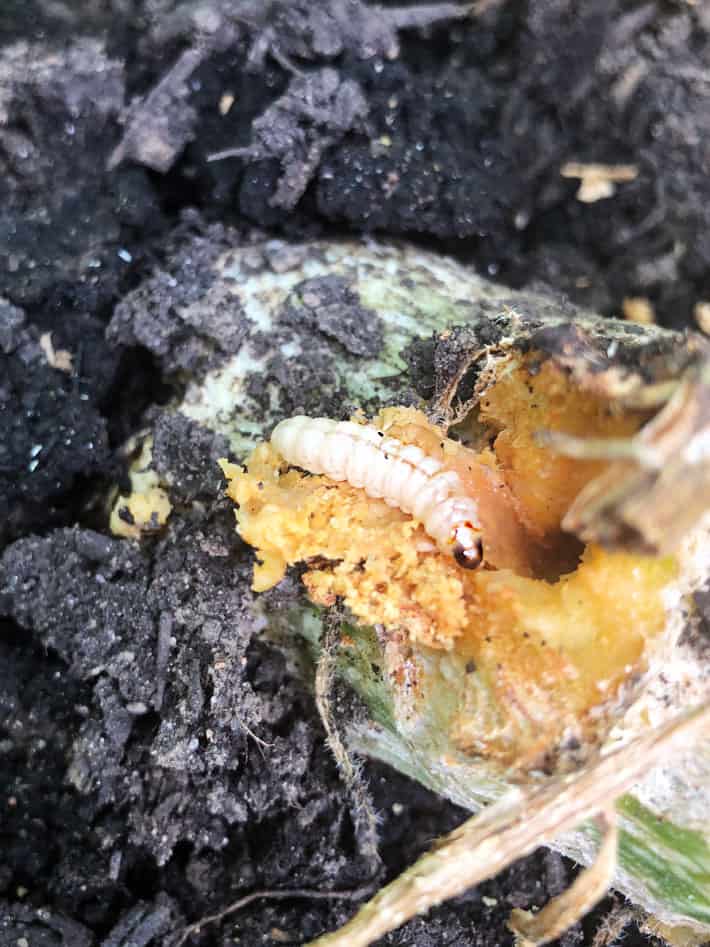 Yup. That's just how gross they are. So to reiterate:
How to Get Rid of Squash Vine Borers
Look for evidence of wilted leaves or stems. If you have them chances are you have squash vine borer.
Check all around the stems of each plant for holes or frass (orangey poop)
Feel the stems near the soil. They should be firm not soft.
Slice into the stem with a knife where it is hollow and look for the vine borer. Extract it.
If you can't see the vine borer, scrape your knife back and forth inside the vine until you're sure nothing could have survived. You're trying to squish/kill the vine borer inside the vine.
Cover open wound of stem with soil.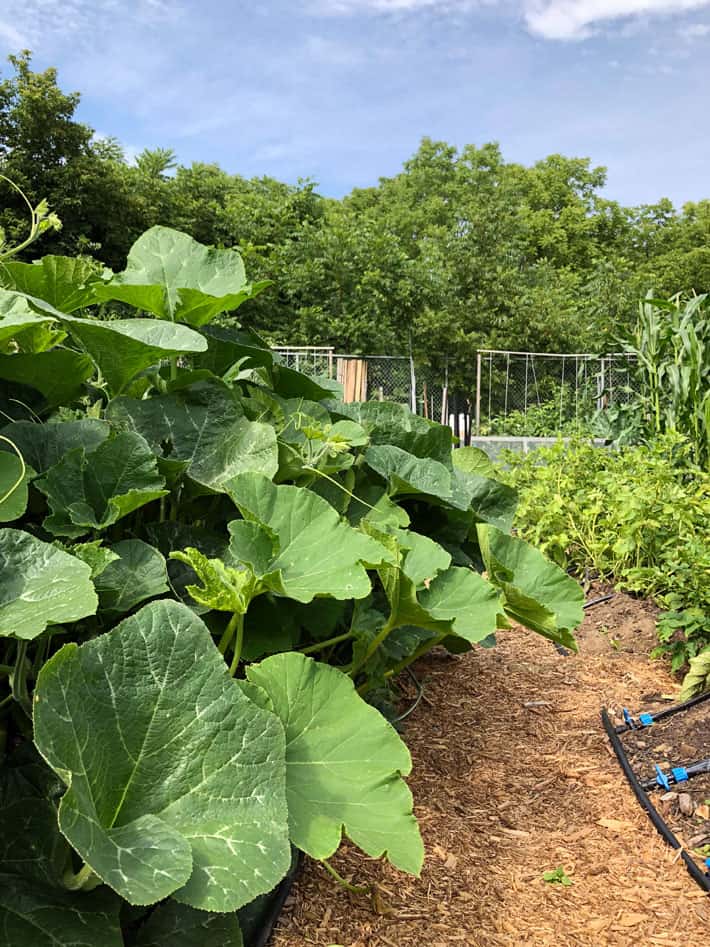 TIPS
Check your vines even if your vines aren't wilting. Catching the borers early is key to success.
While your plant is growing earlier in the season, push your vines towards the soil and hold them in place with a mound of soil on top, or a U pin. This will allow the vine to root there, helping that portion of the vine survive a vine borer attack at the main stem.
Grow vine borer resistant varieties of squash. Butternut and Honeynut are two that seem to be less vulnerable to vine borers.
→Follow me on Instagram where I share a whack of gardening stuff.←