I spend a lot of time in grocery stores. They're my leisure activity. I love a good grocery store like a University student loves a good kegger. Let me walk you through what a typical visit to the toilet paper aisle is like with me:
Karen: (subject strolling back and forth in front of toilet paper aisle) Hmm. HMMM. I will buy this toilet paper. It's on sale.
Other customer: Why are you telling me? I'm not concerned with what bathroom tissue you buy.
Karen: Bathroom tissue? Bathroom tissue??!! Aren't you fancy. I wasn't talking to you anyway, I was talking to myself. Basically you were eavesdropping on a private conversation with myself. Which makes you either rude or a spy. Are you a spy? You seem very spy-like.
Other customer: I'd prefer to be rude than suffer from logorrhea.
Karen: Wha … what? Logorrhea? I'm starting to understand the whole "bathroom tissue" thing.
Other customer: (stares blankly)
Karen: I've decided you're not a spy. You could never fit any cool spy stuff in that ridiculously small spy kit.
Other customer: It's not a spy kit, it's my crayon box.
Karen: Either way, kid … I'm still buying the toilet paper that's on sale.
Other customer: You're weird.
The End.
A similar scenario is likely to happen in the dairy, meat or cereal aisle.
This scenario is never likely to happen again because as of a few weeks ago I changed my attitude. And my toilet paper brand.
All because of my never ending plumbing problems.
ONE thing you can do to decrease the chance of any plumbing problems is buy the right toilet paper.
And do NOT buy the wrong one.
I wanted to know which was which, so of course … I did an experiment.
If you have any sort of plumbing issues, the most important thing in toilet paper isn't if it has lotion, isn't if it's thick, isn't if it's soft, isn't if it's on sale … the MOST important thing is …
DOES YOUR TOILET PAPER DISSOLVE?
Toilet paper that doesn't dissolve just sits in a clump in your plumbing. And if it gets caught on something like a jagged edge or corner in your pipes it will stay there for a longggg time, allowing more and more paper to get stuck and caught on it, creating, eventually a big mass of undissolved toilet paper blocking your sewer line.
And then one day you'll flush the toilet and instead of the water in the toilet bowl going down, it will start to move UP. Towards you. As you stare in horror, desperately trying to remember what to do (turn the water supply to the toilet off immediately) you'll wonder why, WHYYYYYYYY is this happening to YOU?
Because you're using the wrong toilet paper.
In the olden days this wouldn't have been as large a problem but a lot of today's low flush toilets just don't have enough power to push the super luxurious toilet paper through.
So the experiment.
I went out and bought 3 brands of toilet paper.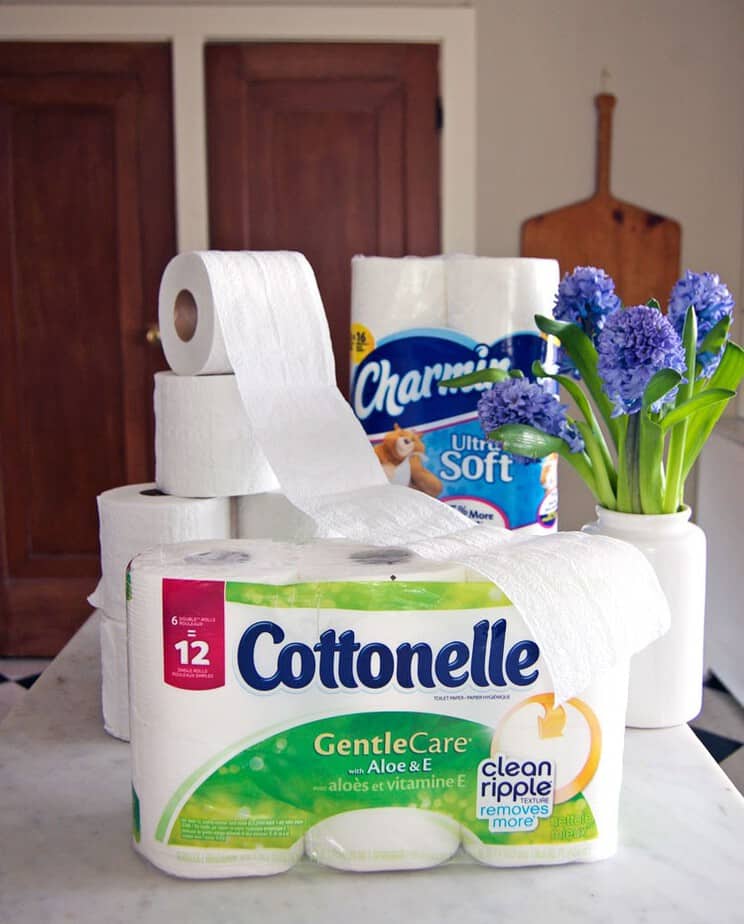 I bought the cheapest brand possible at $5 for a whole whack of rolls. It was my store's own cheapo-brand.
I bought Charmin Ultra Soft which looked like a standard premium toilet paper. I bought it because this particular toilet paper had a claim right on the packaging that it's a "no plunger" toilet paper. Meaning it won't clog your pipes. Presumably that means it will dissolve easily.
I bought Cottonelle Gentle Care with Aloe which looked more like a blanket than toilet paper.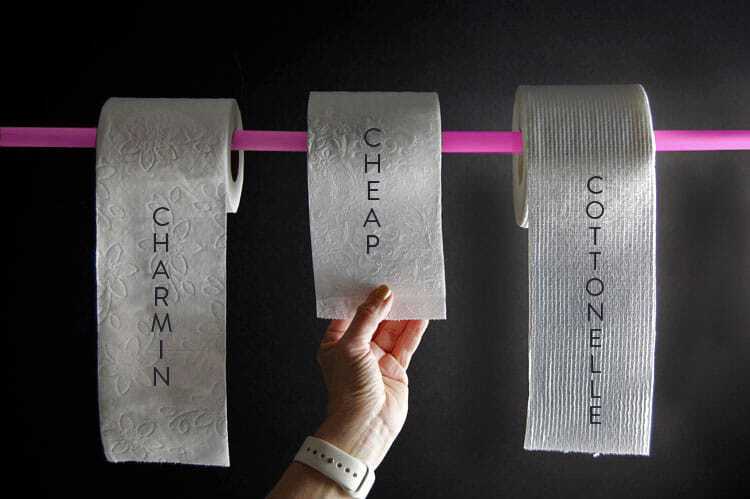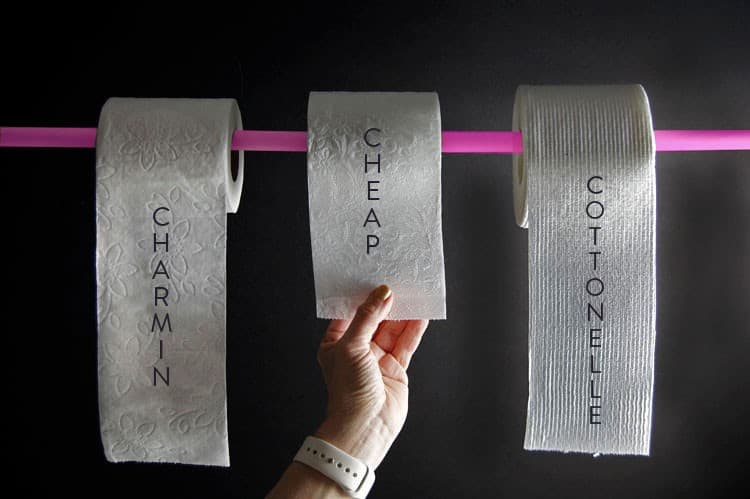 I put 2 sheets of each of the brands into a glass jar.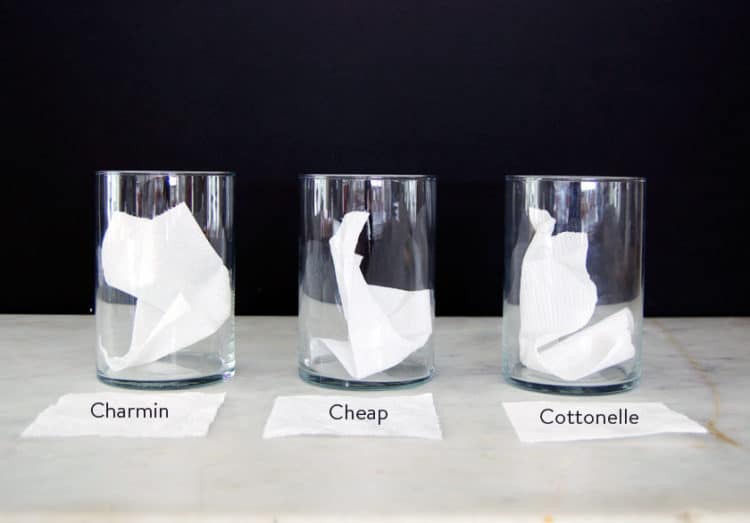 Then I added 2 cups of water to each jar.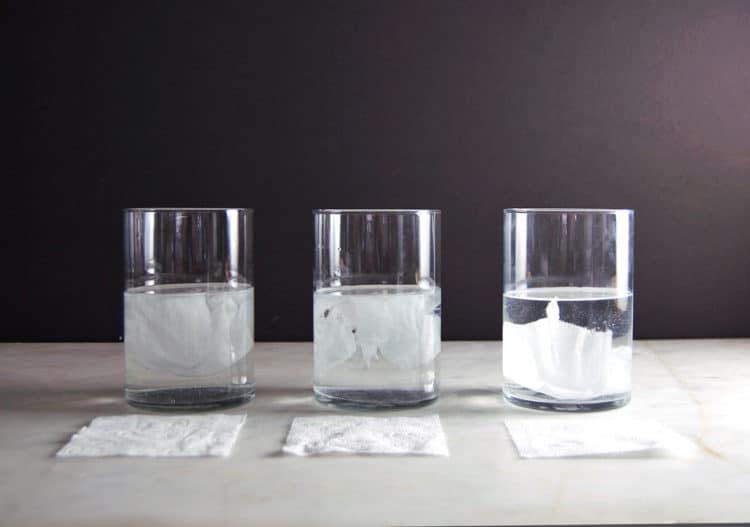 Then I let them sit for half an hour.
After half an hour I stirred the toilet paper up a bit to see how it broke down.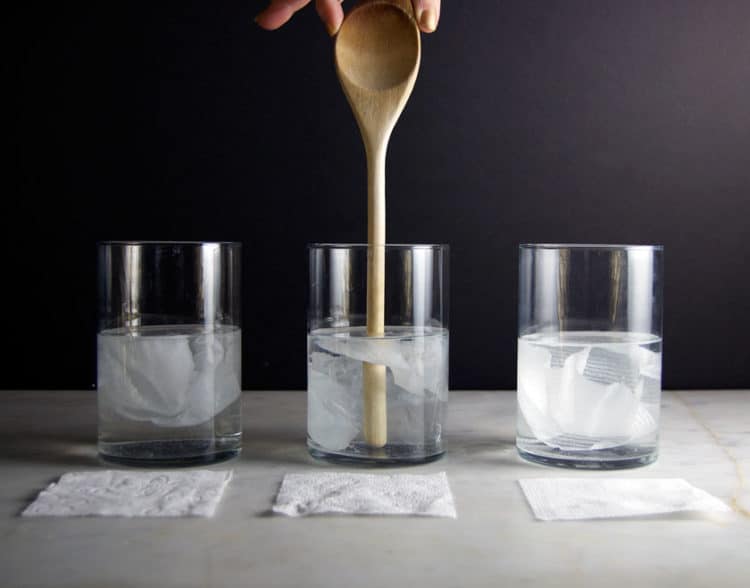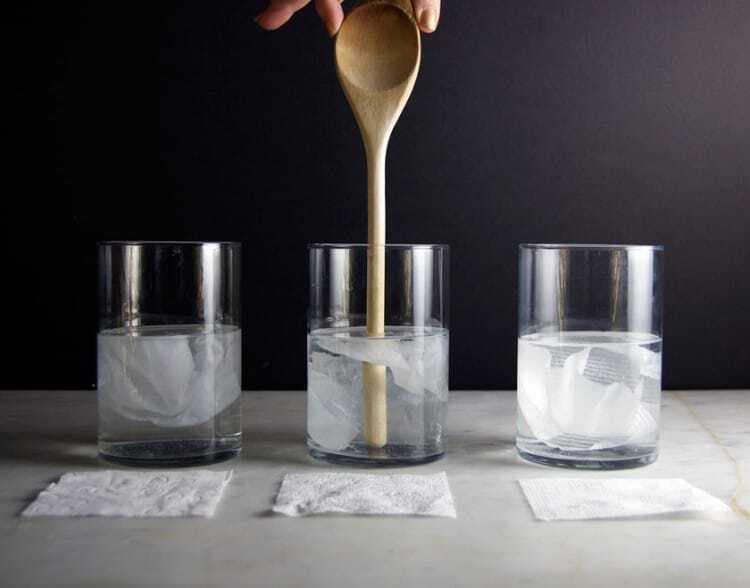 The results were amazing.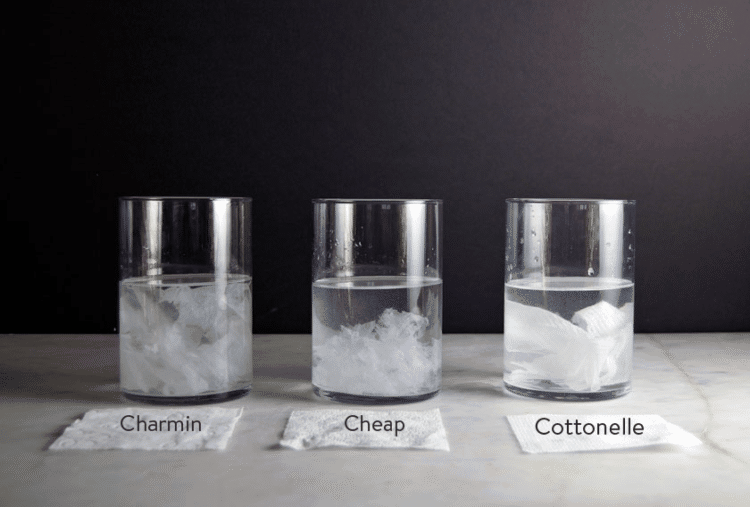 Both of Premium and Super Premium brands (Charmin on the left and Cottonelle on the right) barely broke down. The cheap stuff broke down very well.
84% of households buy Premium and Super Premium brand toilet paper by the way.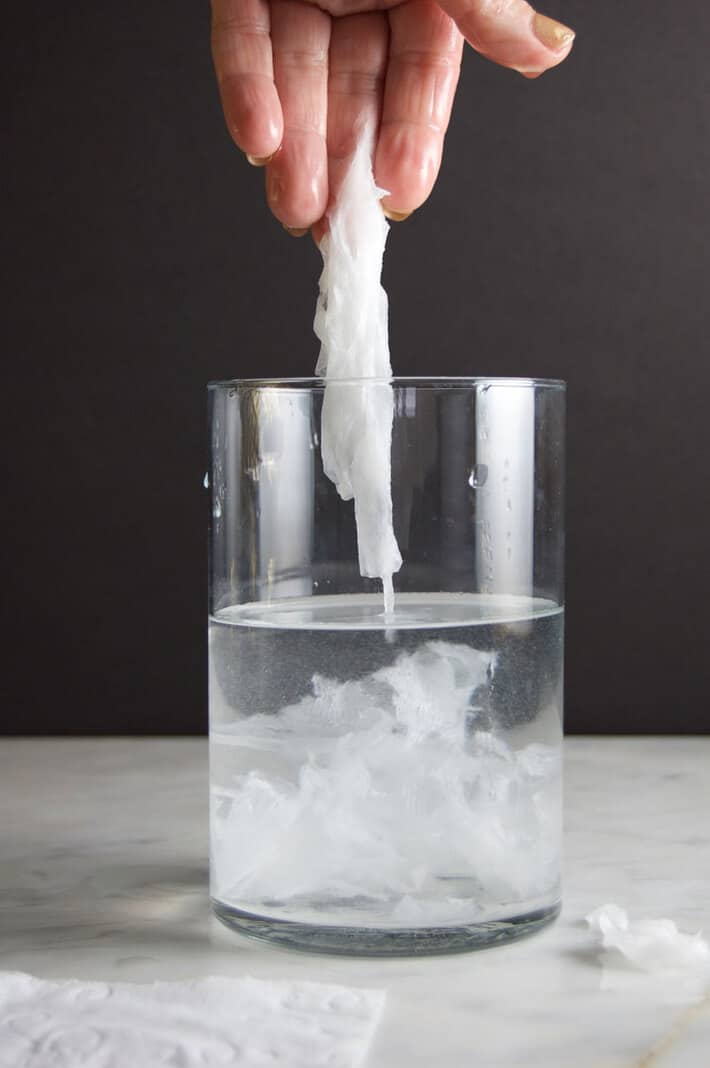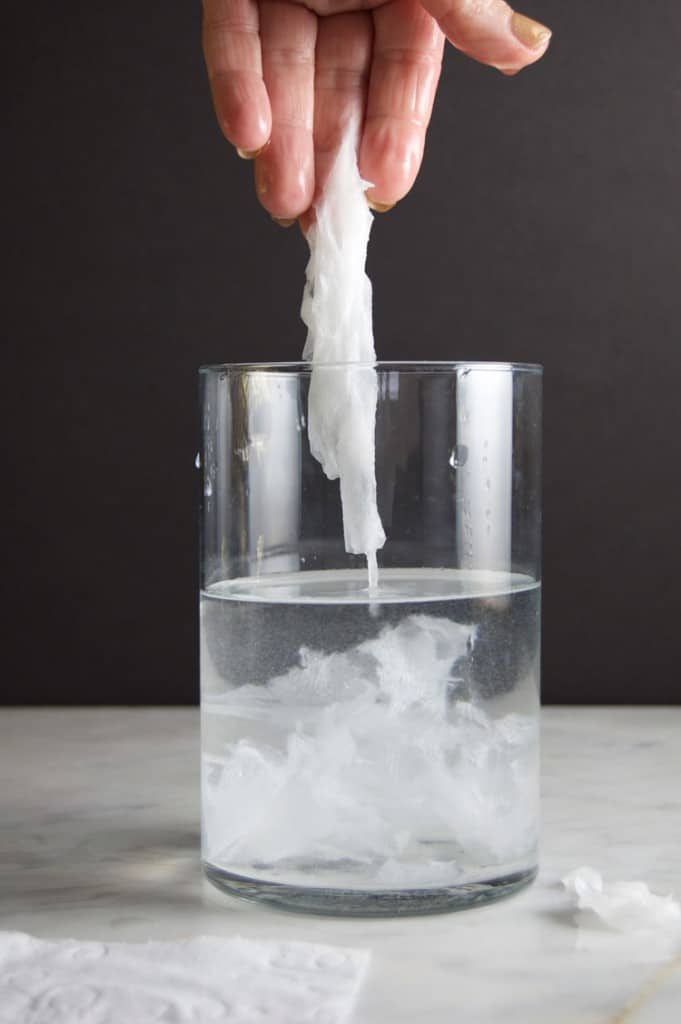 The Charmin Ultra Soft which claimed on its packaging that it wouldn't clog your pipes, did dissolve but not nearly as much as the cheap stuff. After half an hour in water I could still pull out big globs of paper without it breaking.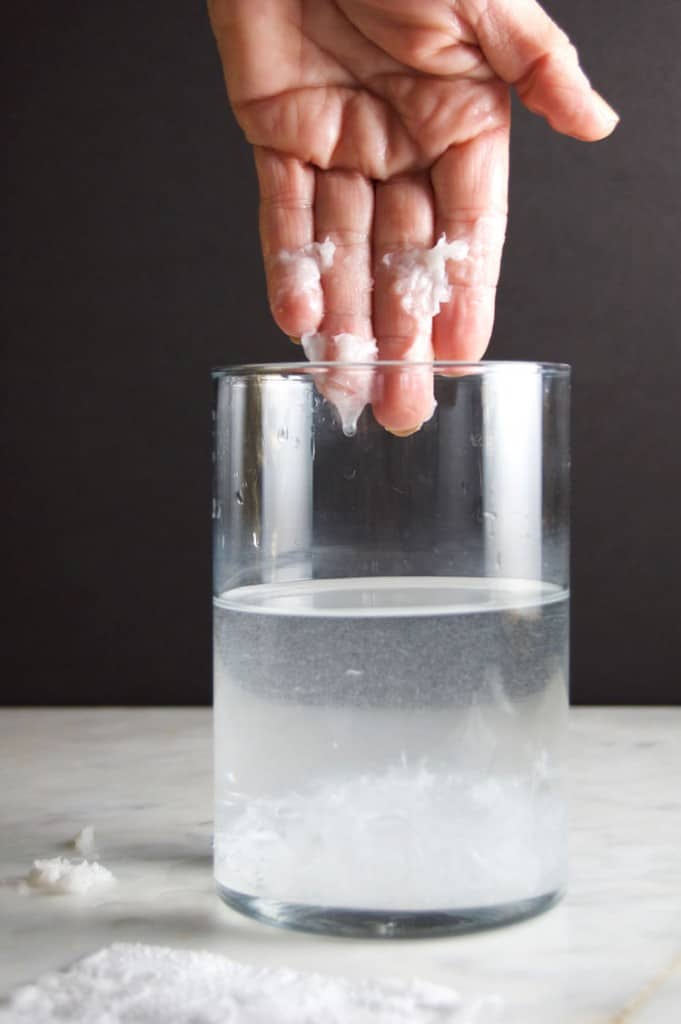 The cheapest brand, as I suspected, dissolved away to almost nothing after half an hour. All that remained after stirring it a bit were tiny little bits. It almost broke down completely. This toilet paper would not cause your pipes to clog.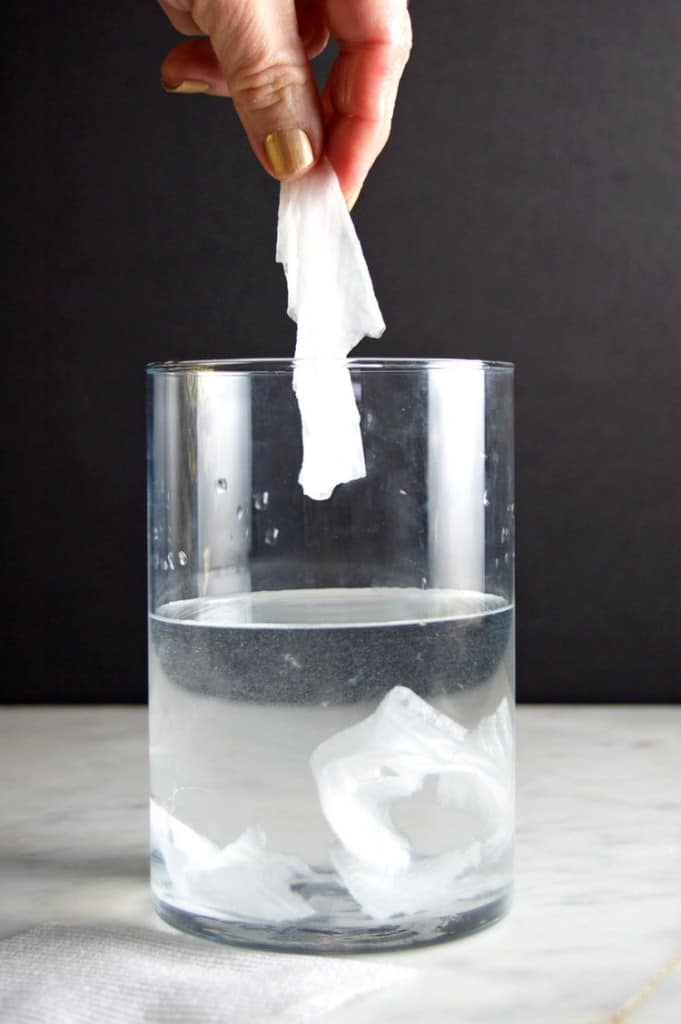 The Cottonelle with Aloe and ripples? This toilet paper almost didn't break down at all. And even after soaking it in the water it was still strong and not at all interested in breaking apart.
You might think this is a lot of thought about toilet paper, but the day will come, mark my words when you're staring a toilet bowl full of horrors and you'll wish you'd given toilet paper more thought.
The least of your worries is an overflowing toilet before you can get the plunger to work. The worst of your worries is sewer lines that need to be snaked at a cost of around $400.
Actually, that's not the worst. The worst of your worries is spending thousands of dollars replacing your sewer lines that keep getting clogged when all you needed to do was buy better (worse) toilet paper.