Have you heard of The Upper East Side Coat? You're about to.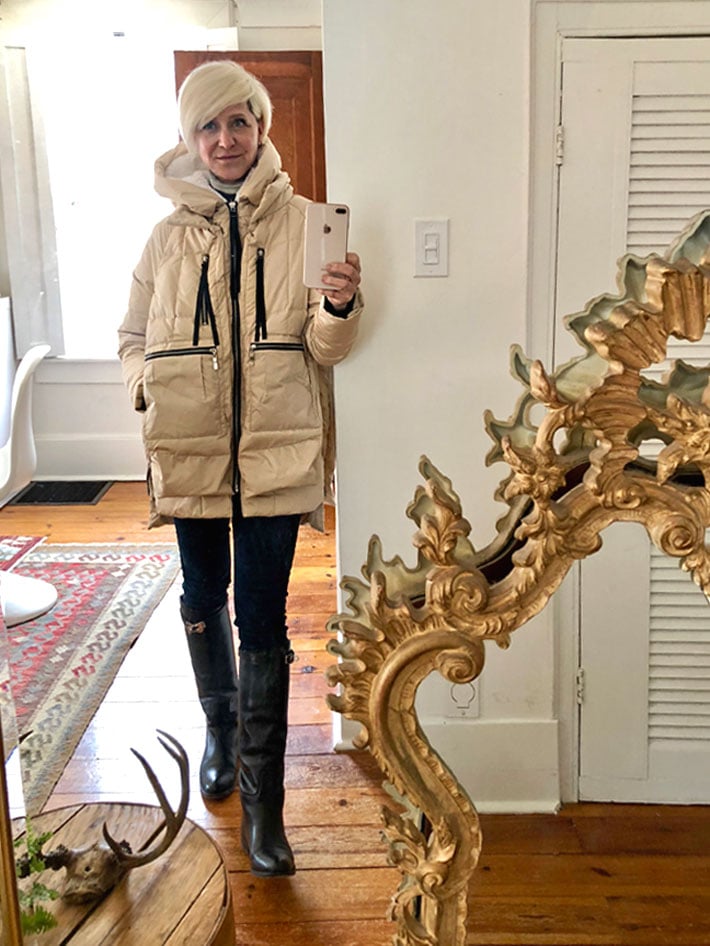 Straight outta the bag, complete with wrinkles. The coat I mean.

Skip straight to the links to the coat on Amazon.
This post is 100% brought to you by Betty. Just so you know.
The Upper East Side Coat
I was browsing around on Instagram a few weeks ago when I came across an Instastory by a friend of a friend. Actually I have no idea if they're friends because this is the age where people who have never met, and would almost certainly gouge each other's eyes out in real life are "friends". As a matter of fact I've never met my "friend" in this story. We have however spoken on the phone and have a strong connection due to our shared love of the laughing with tears emoji.
So. Friend of a friend has this Instastory where she shares a coat she bought which is now being referred to as "The Upper East Side Coat". Friend of friend is a fashion designer who happens to actually live on New York's Upper East Side. See? This is why I love the Internet. I now have a once removed possible friend of a never met friend who lives on The Upper East Side.
I really liked the coat but I liked the idea of wearing a mythical "Upper East Side Coat" into my small town Dollar Store even more. So I immediately began my investigation in the place almost all investigations begin. The refrigerator.
Standing there with the door open, I looked inside the fridge waiting for a package of bologna, a Kentucky Fried Chicken breast or some other delicious thing I didn't actually buy to magically appear. As I slid out a jar of olives I imagined my Upper East Side life. In it, I live in the corner unit of a very old apartment building with marble floors, a centre hall table and I always eat apples. And of course, I have "the coat". I'm not an idiot, I know this kind of an apartment could only come with a lot of hard work. I'd have to write at least one newspaper column a month to afford that kind of luxury. I've seen my share of Sex & the City. I know how it works.
I closed the refrigerator door and made my way upstairs to the second most popular place to start an investigation; Google. It didn't take long to track down the coat. According to Google, the coat first dates back to a travel blog called The Blonde Abroad. And sure enough, in a post she wrote about packing for winter travel in 2015, there the blonde stands in The Coat. She had packed it to wear on a trip to Canada. CANADA. The Coat and I were meant to be together.
This was all starting to get a bit mind blowing. I ate an olive. Back on Google I read more about The Upper East Side Coat. After an Upper East Side kindergarten teacher spotted the coat on the travel blog she bought it. Then someone else on the Upper East Side spotted it on the kindergarten teacher and bought it. From there it was a free for all with every Upper East Sider sashaying up and down their sidewalks wearing the coat in one of its four colours. Green seems to be the most popular among the crowd.
Not convinced this coat phenomenon was a real thing I got ahold of my emoji friend who happens to live downtown Manhattan, in Tribeca. She not only verified the popularity of this coat on The Upper East Side but also confirmed it was indeed contained to The Upper East Side. They do not wear it downtown. Downtown everyone carries a certain quilted bag, but they don't wear The Coat.
It was all too exciting. The opportunity to walk around in a genuine Upper East Side coat without ever once having to worry about finding a rent controlled apartment or eat apples. The first Google article I read about the coat, from New York Magazine, attributed the design to a Chinese company Orolay that makes folding chairs. Um. O.K. Those New Yorkers are eccentric aren't they. But if they think that a chair company makes the best coats who am I to argue?
I ordered the coat. It was here in 4 days. I feel like I've maybe sullied the reputation of the official Upper East Side Coat by wearing it in the Southwestern part of a Central Province in a Northern Country. To a dollar store.
The best, the BEST things about this coat are that it's cheap ($80 US) and it's available on Amazon to anyone who wants to order it. Even if the closest you've ever got to the Upper East Side is via an episode of The Jeffersons. I LOVE the Internet.
As you can see in the really bad photograph at the top of this post I went with the beige colour, which in actual fact is weirdly cream/gold. But nice. I love the coat.
So what's the deal with this post being brought to you by Betty? Betty loves clothes. I love clothes, even though I don't talk about them on my blog. Betty always wants me to talk about clothes on my blog. When I showed her the coat and told her the story of The Upper East Side Coat she said YOU HAVE TO TALK ABOUT THAT ON YOUR BLOB!
So here I am, talking about it on my blob.
I was also pushed over the edge to talk about it on my blog after I showed a picture of it on my Instagram page a couple of weeks ago and 3 people told me they ordered it immediately. It's a great coat. It's uncommonly chic for a puffy coat covered in pockets and zippers. It's comfortable, the sleeves are a good length, it's very lightweight and you can apparently throw it in the washing machine. It fits true to size. I am an XS, the XS fits me perfectly.
The coat is sold under MANY different names on Amazon but no matter who you order it from chances are the tag will say Artter. That's what mine says and that's what the tag of my friend of a friend's coat said. I ordered mine from Orolay and it *still* arrived with an Artter tag.
Want one? I thought you might. Here are 4 of the manufacturers I was able to find on Amazon with it:
---
Amazon link to coat by Comvision
Amazon link to coat by Orolay
Amazon link to coat by Artter
Amazon link to coat by Fadshow
---
They're all the same coat but the prices range from $39 to $99 at this time depending on who is selling it. Some offer free shipping, some don't. Some ship to other parts of the world like Canada, some don't. I made the mistake of choosing a seller with a cheaper price but they didn't have duty included in the cost and I had to pay $25 for customs and duty when it arrived at my door. That was an annoyance but not expensive enough to warrant the time it would take me to self clear the item. And yes, you CAN refuse to pay UPS broker fees and self clear the item yourself. I wrote a whole post about it.
And that is the story of The Upper East Side Coat. As told by me. Your friend.
Have a good weekend!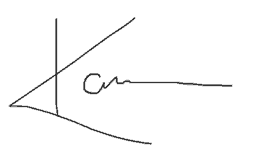 →Follow me on Instagram where I often make a fool of myself←