Get your Q Tips out of the bathroom and meet me back here. You're going to learn how to hand pollinate plants. Because our friend the bee can only do so much and certain plants are notoriously bad pollinators. I'm looking at you cucurbits.
This is our friend the bee. You may know him by the name Busy. If it weren't for our friend Busy Bee life would come to a screeching halt. Busy Bee pollinates all of the plants on earth.
That's his job. That and sticking a little bee sticker on his suitcase so no one confuses him with a wasp during vacations.
And this time of year ... he's overtaxed trying to make it around to every flower on the planet. Because he's working overtime and because of anatomy cucurbit plants sometimes those plants in particular need a bit of help in the pollination department.
You need to perform artificial insemination.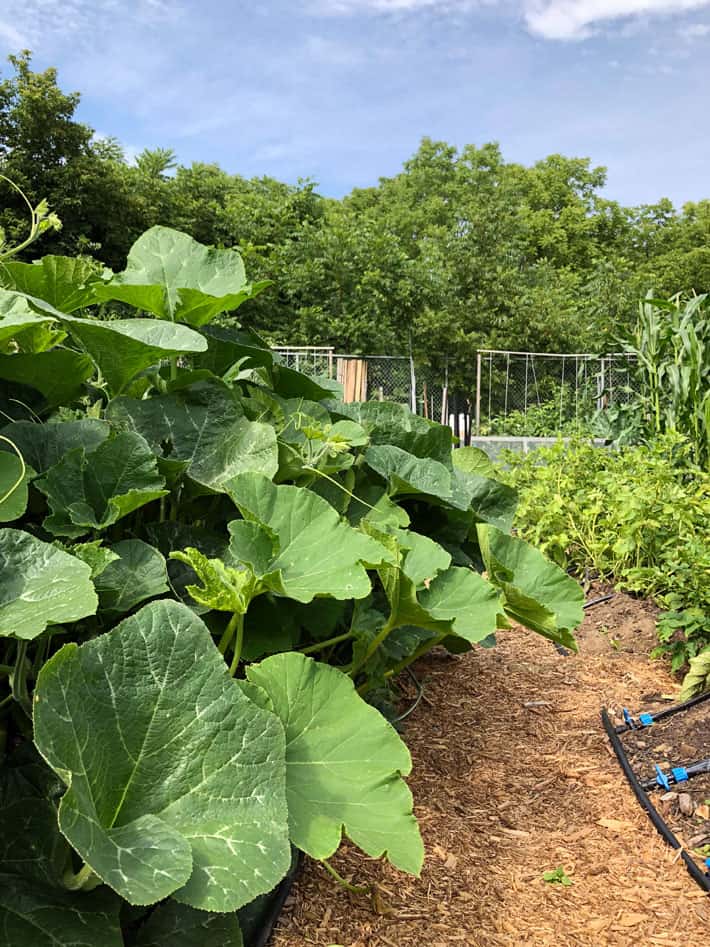 First a dire warning:
STOP PICKING YOUR ZUCCHINI AND SQUASH BLOSSOMS YOU LUNATICS! These are the plant's only means for growing fruit. If you take them all (or even most of them) away then you aren't going to get any zucchini or squash.
What are Cucurbits?
Members of the Cucurbitaceae family are vining plants with yellow flowers.
Squash (both winter & summer)
Gourds
Pumpkins
Cucumbers
Melons
Loofah
These plants have male and female parts on them in the form of flowers. In order for fruit to grow the plant needs to be cross pollinated from the male flower to the female flower.
Male Flower
Male flowers grow off of long thin stems. They have a long anther in the centre of the flower that holds pollen.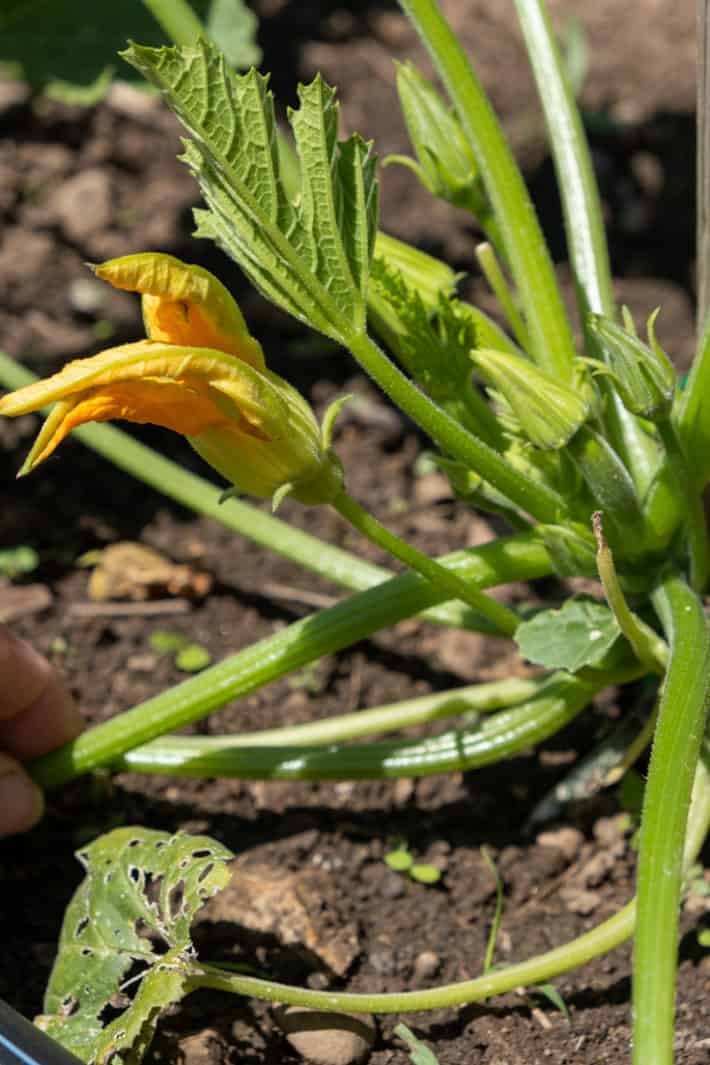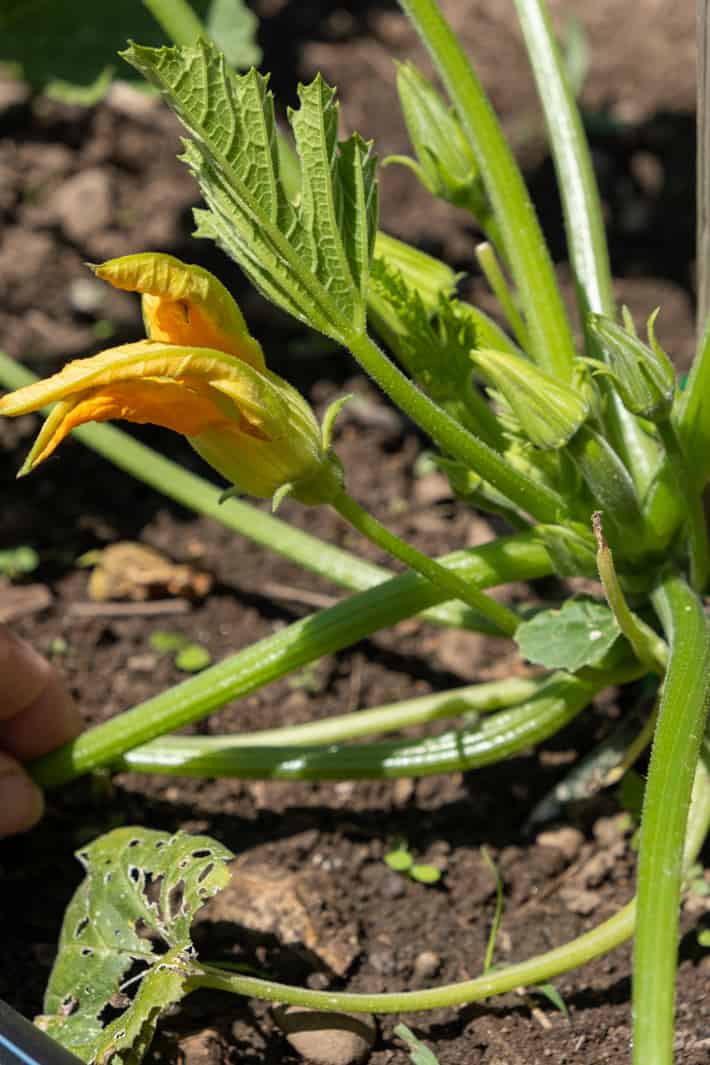 Female Flower
Female flowers have a thicker stem with a tiny unfertilized fruit below the flower. This is an immature fruit, which if pollinated will become a beautiful, edible squash, zucchini or cucumber. They have a short stigma at the centre of the flower.
Only female flowers produce fruit.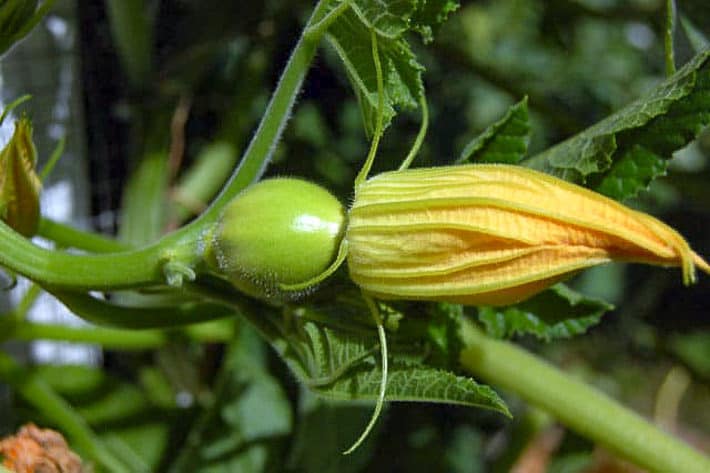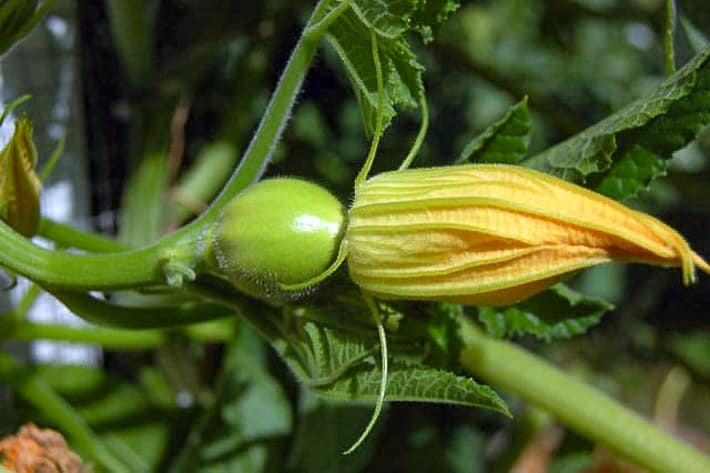 I first encountered the misery of poor pollination a few years ago while growing Acorn Squash in my front yard. I had planted 4 of them.
One by one I lost them to Vine Borers. This was before I was fully educated on all things vine borer and the disgusting but VERY effective way to eradicate them. I managed to keep my squash plants alive through the drought, cucumber beetle and squash bug infestations, but with the Vine Borer I'd met my match.
---
If you've planted squash go read my post on how to identify squash vine borer and eliminate it.
---
After a couple of surgeries that involved slicing the stems of my Acorn squash plants and probing around inside to find the grubby, gross venereal disease like bugs, I managed to save one plant. But I figured the bugs would get it in the end.
So when I saw the plant was not only still alive but growing all kinds of new, little acorn squash I decided I'd do everything in my power to keep these things alive by hand pollinating.
How to Hand Pollinate Squash (and other cucurbits)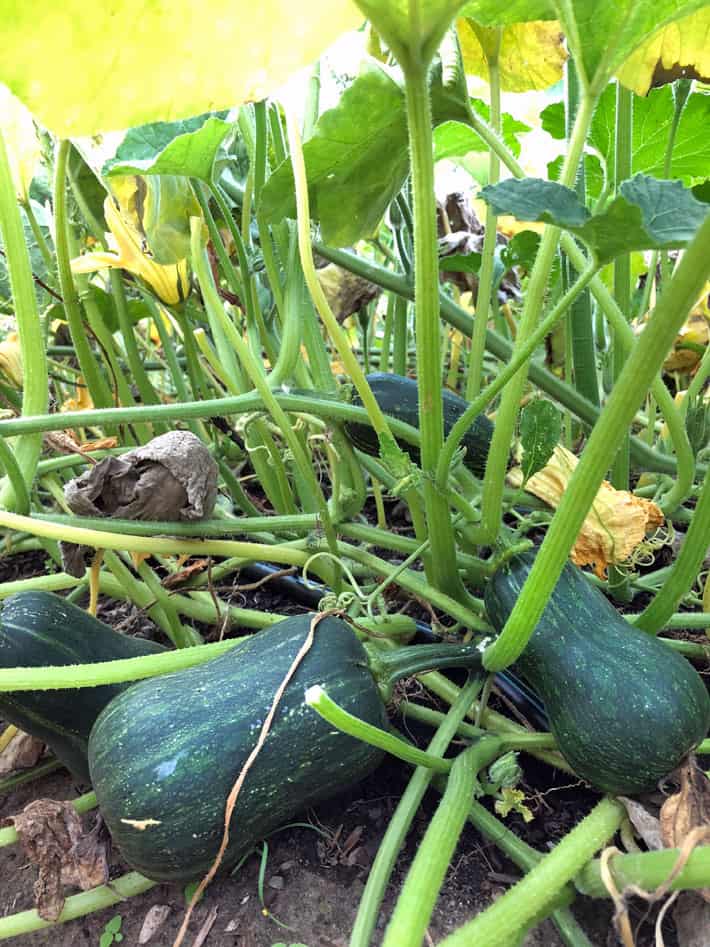 In order to produce fruit on cross pollinated plants like zucchini and squash the male flower has to impregnate the female flower with its magical impregnating dust - pollen.
In nature, pollen from the male anther is picked up on the legs of a bee when a bee enters the flower to gather pollen. That bee then (hopefully) flies over to the female flower and roots around in there for a bit, depositing the male pollen from its legs onto the female flower's stigma.
BINGO! POLLINATION!
As with all fertilized females, within a short period of time ... she starts to swell, the fruit develops and grows into a lovely baby which you then eat.
If your female flower isn't pollinated, the little fruit behind it will go yellow, shrivel up and die.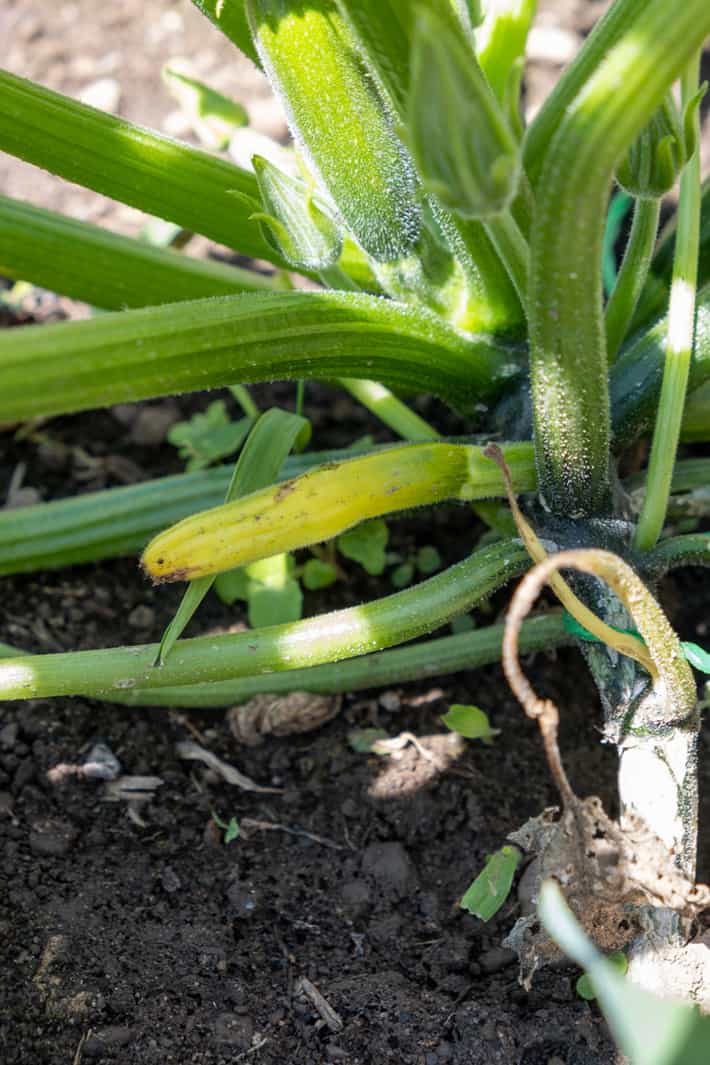 ---
If you're getting tons of baby fruit but they just die instead of maturing, it's because they aren't being pollinated.
---
You're going to have to hand pollinate.
This method can be used with any plants that have separate male and female flowers. Anything in the cucurbit family.
---
There are 3 ways you can hand pollinate your plants, but they're all based on the same premise. Getting the pollen from the male flower into the female flower.
---
You can either use a Q Tip, a small artists brush, or the actual male anthers.
Just rub the Q Tip, or artists brush around the centre of the male flower and the anthers. There's lots of pollen on the inside of the flowers petals so don't forget to swipe there if you're running out of pollen.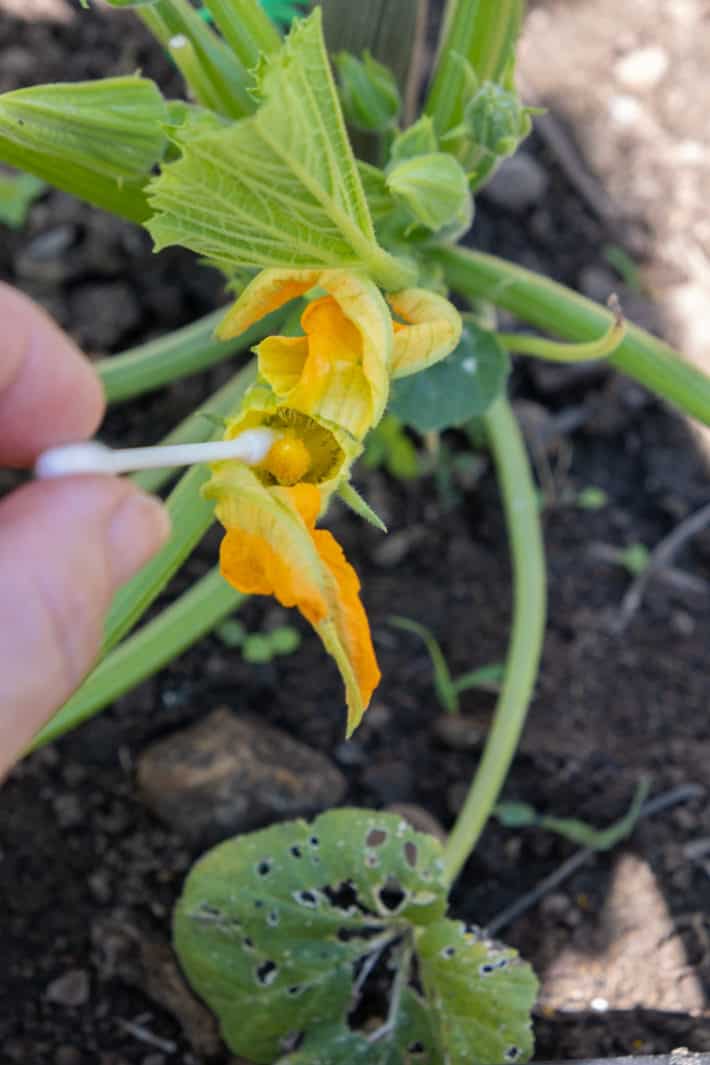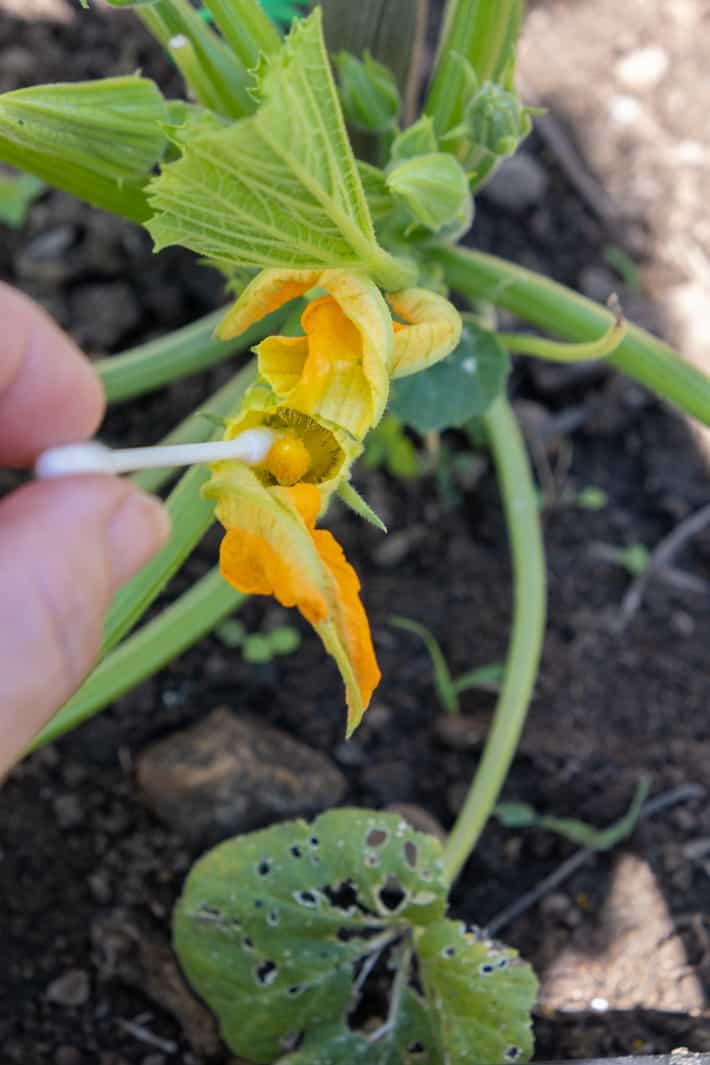 The pollen will stick to the Q Tip or brush.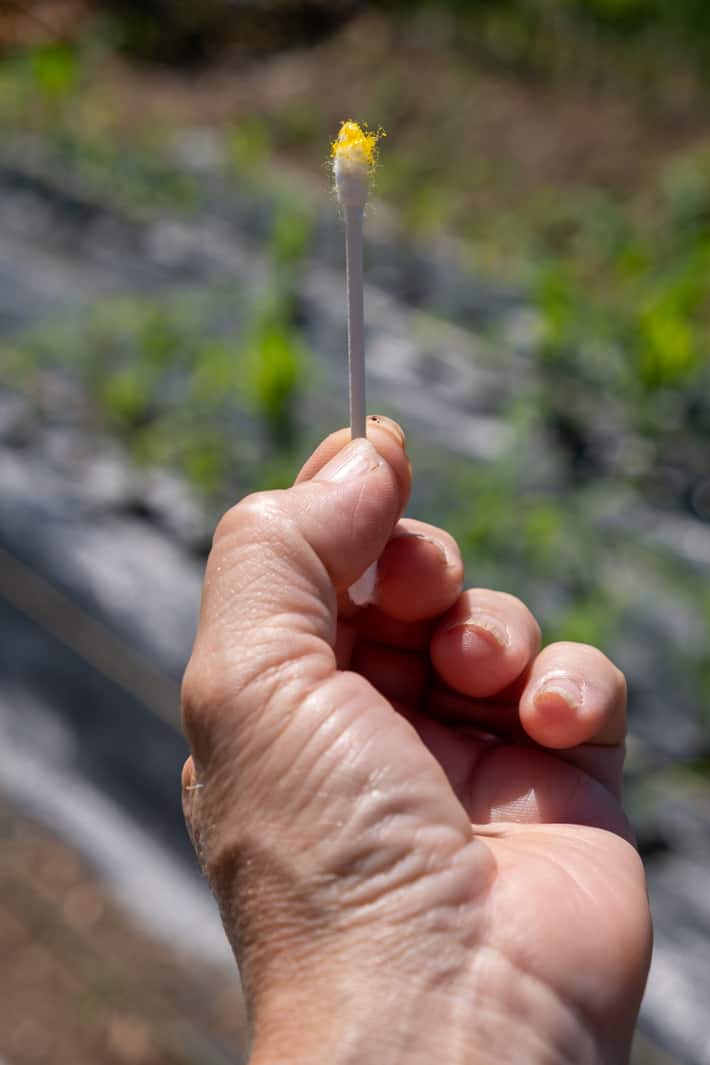 Then brush the female flower's stigma with the pollen.
If you have one to spare, you can also just pull off a male flower and use it to rub against the female instead of using a Q Tip or brush.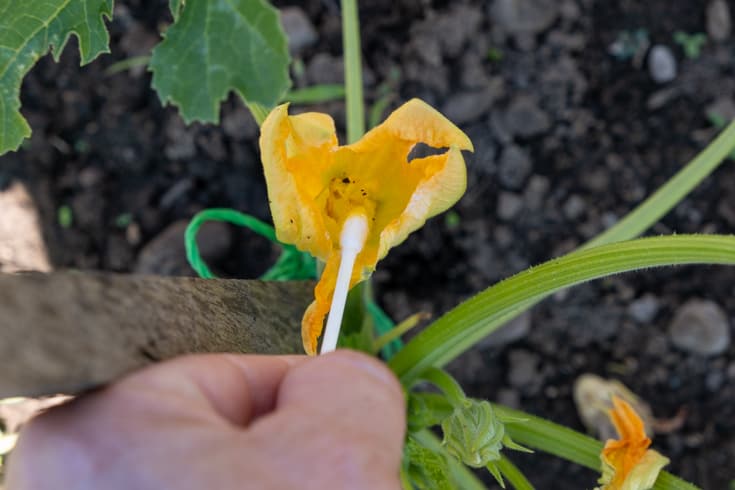 Provided all goes well and there are no complications, you'll be rewarded with the birth of squash, zucchini, or cucumber. If after a couple of days the fruit looks bigger and green you'll know you successfully impregnated a vegetable.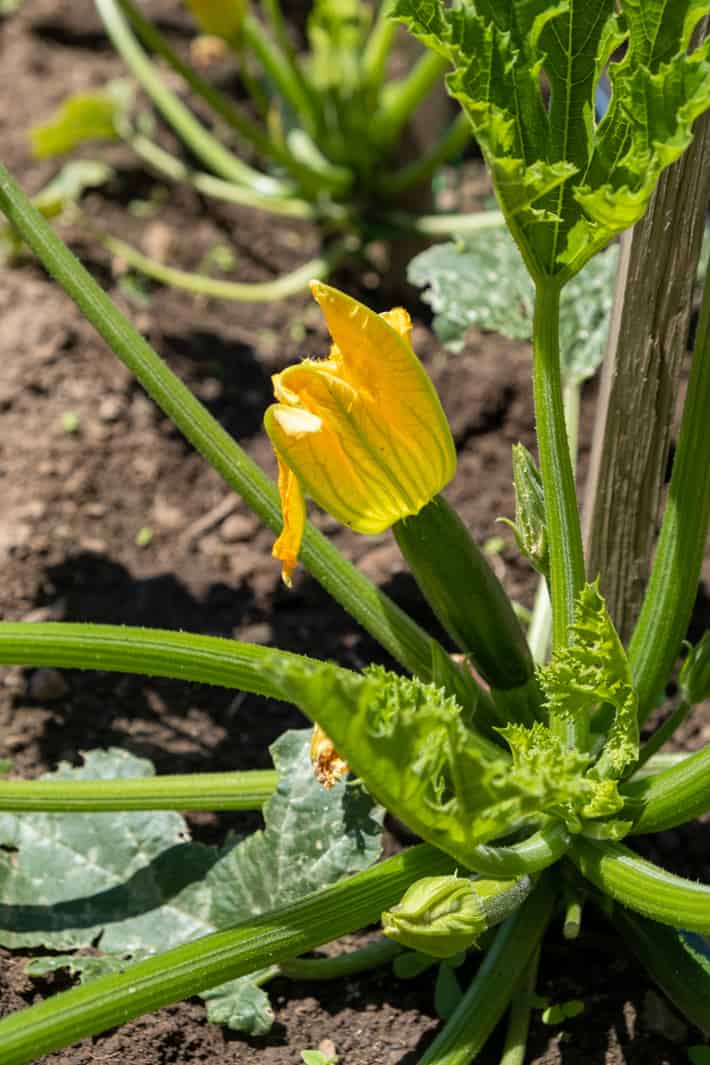 Congratulations on your cucurbirth.
→Follow me on Instagram where I often make a fool of myself←