When I was 12 years old I got my first album. I still have it.  And I'm really glad I do.
I thought about sharing this information when Robin Williams died but didn't. I'm not sure why.
The album had a big sticker on it stating you had to be 18 years old to buy it.  I was not. And even putting on mascara and my best pair of Road Runners couldn't convince anyone otherwise.
So Norm, my father, went to the store and bought it for me.
I take a strange sort of pride in the fact that my first album was a comedy album. It make sense for me really. You know. Because I'm funny. I mean, I'm not being particularly funny at this moment but …
I probably haven't listened to this album since I was 16. I thought about listening to it when I, along with the rest of you, heard that Robin Williams had committed suicide. I will be listening to it this weekend. I have no idea if I'll think it's funny or sad or dated or timely. But I'm looking forward to finding out.
Now onto the first music album I bought.
I guess I've always had a thing for men that are sort of rough around the edges, and music that's more small town than big city. I have no idea how we got there and definitely no idea why our parents let us, but I got my first music album on a trip to Buffalo with some highschool friends. You may notice I've spelled highschool as one word instead of the more socially acceptable two worded "high school". That's because it should be one word and I am rebelling against the two worded highschool spelling.
Anyhow, I had a certain amount of money to spend while I was in Buffalo and I'm sure if Betty had anything to do with it I was supposed to buy clothing, shoes or makeup. But I didn't.
I bought this.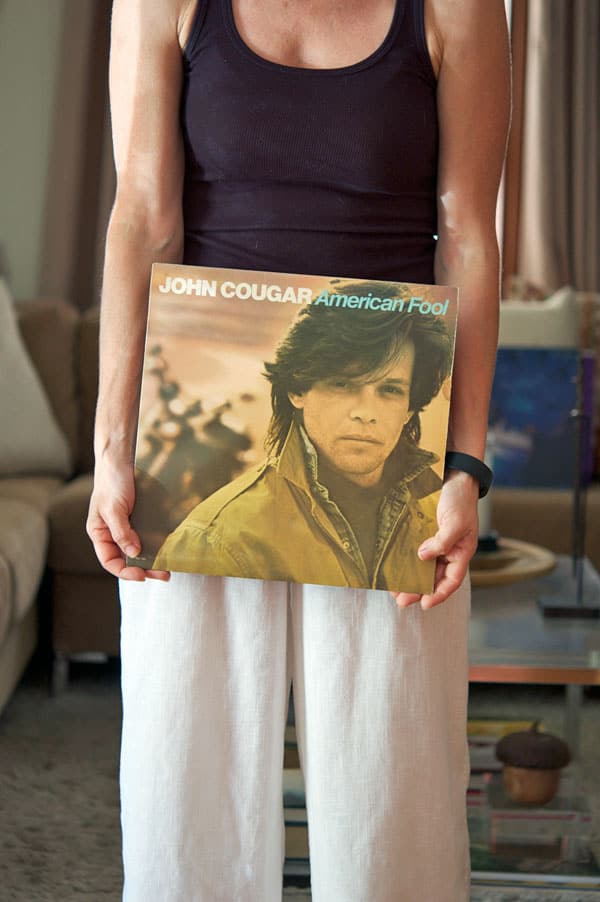 Want more STUFF like this?
Get my posts emailed to you daily.
John Cougar, as he was known then, is now John Mellencamp. I was lucky enough to interview him when I was an entertainment reporter. And he was just like I thought he would be. Relaxed, rough, with a smoker's cough and a lot of swearing coming out of his mouth. Loved him.
You know what's coming now. No. Not funny. Still no funny in this post. I don't know what the hell. Meh. Sometimes it happens. No, what's coming now is me asking you what YOUR first album was.
I can't even begin to tell you how excited I am to hear the answers.
Have a good weekend. And listen to something old.