Some of my earliest memories are of my father in a circa 1970's Speedo, standing over our backyard vegetable garden with a hose in one hand and a cigarette in the other. Actually if he was feeling particularly coordinated he had the hose in one hand, a beer in the other and a cigarette sticking out of his lips at the perfect angle to avoid getting smoke in his eyes. He grew his own vegetables because it was healthier.
Looking down the line of backyards through the chain link fence it was a similar vision, with the fathers, their Speedos and their vegetable gardens. The women seemed to prefer the more genteel activities of the day like doing their nails and popping valium.
I took after my father. I loved vegetable gardening from day 1 and couldn't get over how amazing it was that you could plant a little spec of something and come back a few months later and find food. Actually that's modern day me talking. When I was little I could barely wait the 3 weeks it took to make a radish. Part of the other reason I got so into vegetable gardening was the fact that there was a huge, family owned organic (wayyyy before organic was a thing) vegetable seed distributor near our house. William Dam Seeds was promoting organic seeds and growing when that sort of thing was just plain weird. A passing phase for sure.
I went through their seed catalogue the way most kids would go through a toy catalogue. I grew butternut squash and Rainbow Swiss Chard and other things my mother looked sideways at. She hated gardening by the way. Still does. Why grow peas that didn't even have a can surrounding them? It didn't make any sense.
So when our community garden needed someone to organize their plant sale this year guess who volunteered!! Not me. I have too much stuff to do. No, my name was forwarded, nominated and elected without me ever raising my hand. So, as it turns out, I organized the plant sale.
Where I sold chicken eggs.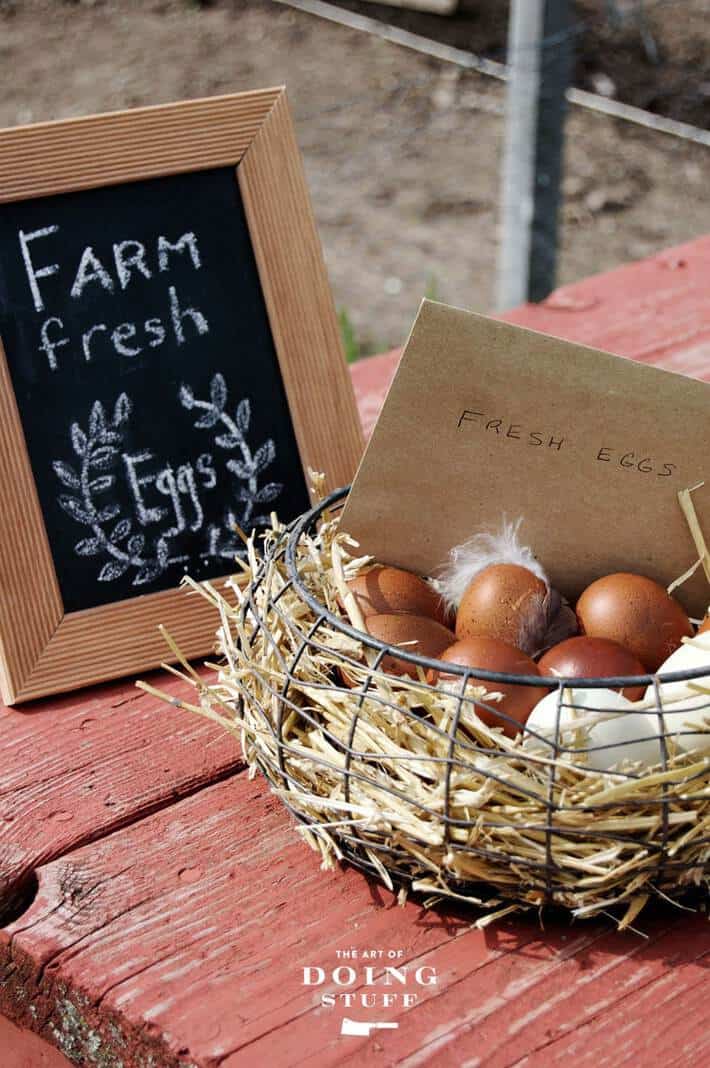 And yes, plants.
There are about 50 members in our community garden and it's the widest range of people you could imagine. Everyone from University students to octogenarians, black, white, gay, straight, they are all at the community garden. It's great.
This fine lady is from Zimbabwe for example and showed me how to till the soil "African Style" with a massive, frightening looking hoe. Africans apparently don't do shovels.
From Earl the octogenarian I learned you cannot trust someone not to steal just because they're an octogenarian. Sticky fingers that Earl. Just kidding. Earl is GREAT and I'm pretty sure he's everyone's favourite gardener. He even likes me even though he knows I swear when the weather is cold.
This vintage egg holder was the perfect thing for holding individual cells of plants. It would also be perfect for ice cream cones but it's still too cold out. Shit. GARGTFF. Shit. Sorry Earl. Just kidding by the way. It was cold the day of the plant sale but it's currently a bazilliokajillmazillion degrees.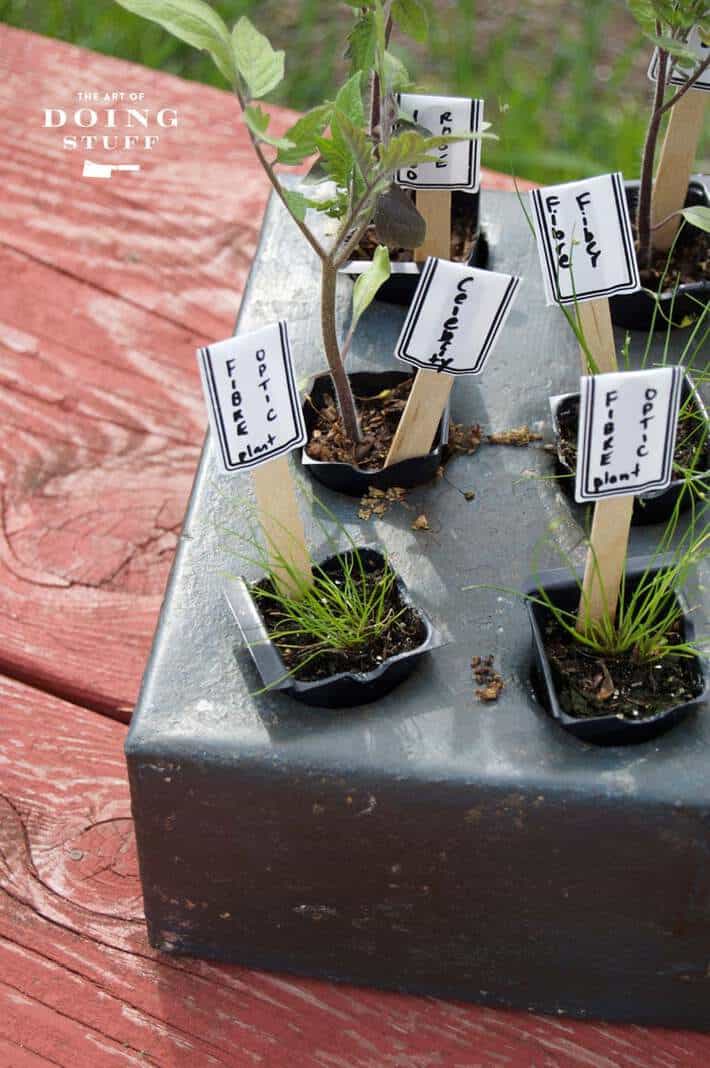 Yup. My Rough Linen Pinafore. The big pockets were great for collecting money. That I had pickpocketed.

If you have a small organization this kind of thing is a great way to raise money by the way. We rocked it. A bunch of people (myself included) volunteered to grow plants and everyone who didn't grow plants showed up to buy some. We had a HUGE variety of stuff like cabbages, brussels sprouts (yeah they didn't get the note about how gross brussels sprouts are), an insane variety of heirloom and rare cherry tomatoes, my mix of heirloom tomatoes, ground cherries, turnip, herbs, aloe plants, onions, heirloom leeks, 3 different types of kale and a bunch of other stuff. That's my excellent story telling ability showing it's head there. "A bunch of other stuff" is often seen in great literary works of fiction.
You know one of the reasons I really wish my father was alive is so he could see just how much I've embraced vegetable gardening. I'm sure he'd be proud of the gardens I keep and all the work I put into it all. My mother? Well she's just proud I don't do it in a Speedo, with a beer in one hand and a cig in the other.
Have a great weekend!