This sofa is recommended by more interior designers than any other.  It's also what many designers use in their own home (or so it was said somewhere on the Internet.)  The English Roll Arm sofa. Here's why I've also chosen it as my next living room sofa.
The first sofa I ever liked was an English Roll Arm sofa.  I didn't know it was called that and I didn't buy it but it was the first one I remember liking.
I didn't buy it as my first sofa because I thought it was too country for me. That was before I realized I really like country. It was also before I realized that the English Roll Arm sofa is more casual classic than it is country. But I probably saw it upholstered in a floral chintz and immediately deemed it Kountry. With a K.  Which is worse than regular country.
I'm now 20 years into my sofa buying years and ready to purchase the 3rd sofa of my lifetime. If you're keeping track, your third sofa purchase usually takes place around the same time as your first blood pressure monitor purchase.
Handy.
I assumed when I decided on getting an English Roll Arm sofa my decision had been made.  I just had to order one and make sure they sprayed on some of that Scotchgard-like stuff so the fabric wouldn't stain if I happened to accidentally dissect a chicken on it.
I was so very, very wrong.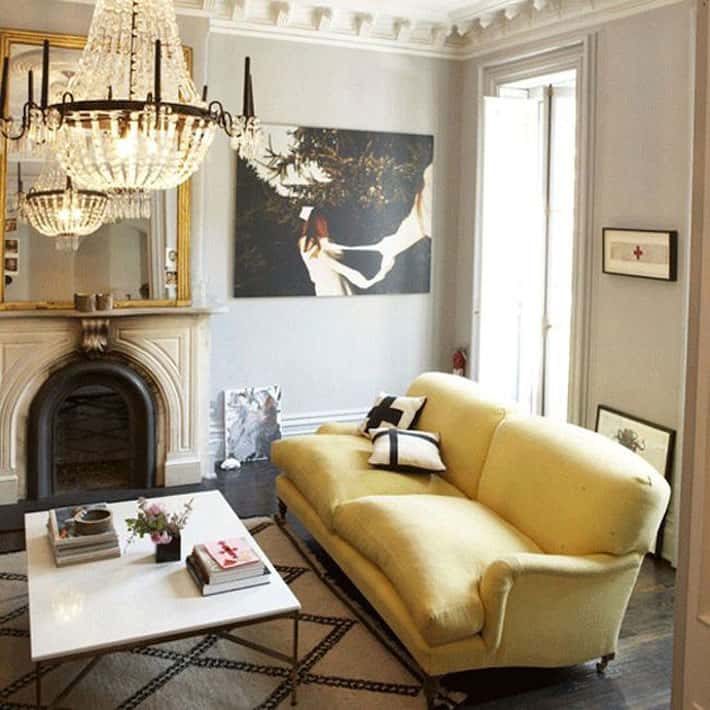 English roll arm sofas like the one above (from the home of former J Crew President, Jenna Lyons) all look the same at first glance but all have subtle differences.  Like noses.
Which is not to say that certain English roll arm sofas have noses, I mean of course that noses are essentially the same but different. 
If you look at 10 English roll arm sofas they'll all be a bit different.
The English Roll Arm Sofa
The English roll arm sofa became popular in the 1800's.  - O.K. If it's been around that long chances are I won't get bored with it.
It's characterized by a slightly sloped, tight back, low curved arms and a curved bottom frame to echo the curve of the arms.  The seat cushion is a "T" cushion which makes the sofa feel and look a bit smaller than it actually is.
Modern versions of the English roll arm sofa might have loose cushions on the back and straighter arms and sides.
The style was made popular by furniture designer George Smith and the company still makes it.  They call it the Standard Arm Signature Sofa.  It starts at around $14,000.
Right.
So I won't be going original then. I go directly into bad body odour smell when my cat throws up on my $1,000 sofa let alone a $14,000 one. My nerves couldn't take it.
I will have to pick one that comes as close to the original as I can find.
Again, this is a look at an original George Smith sofa with a tight back, down cushions, curved arms and curved sides.
The Standard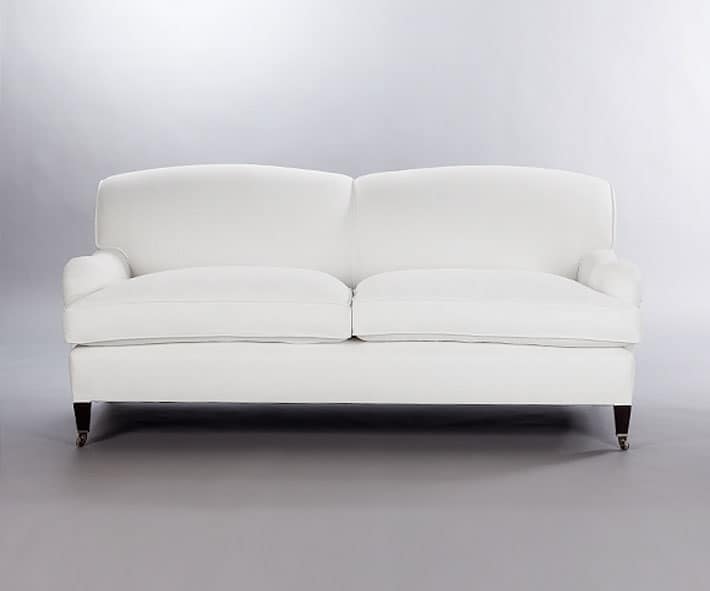 I should mention this style is also used for chairs - fit for a Queen. If you're going for an English look, this is the couch you want.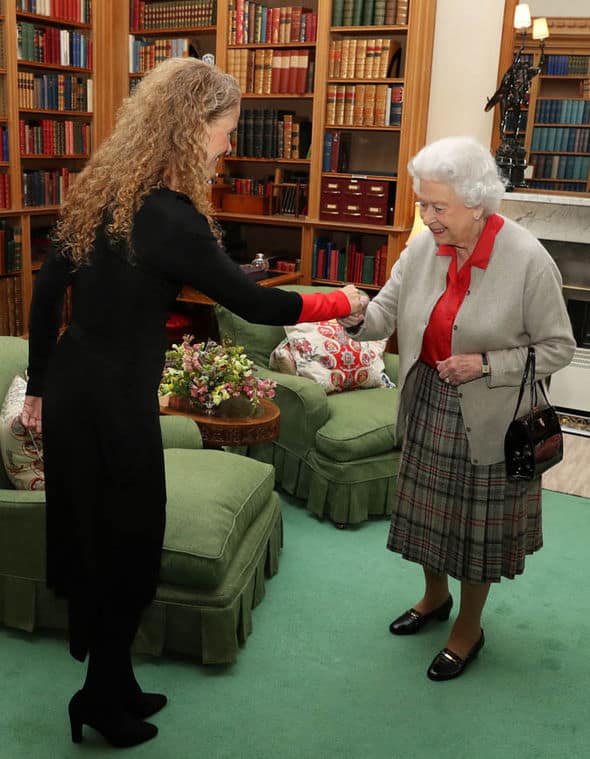 When looking for something outrageously overpriced and stunningly beautiful head to Restoration Hardware.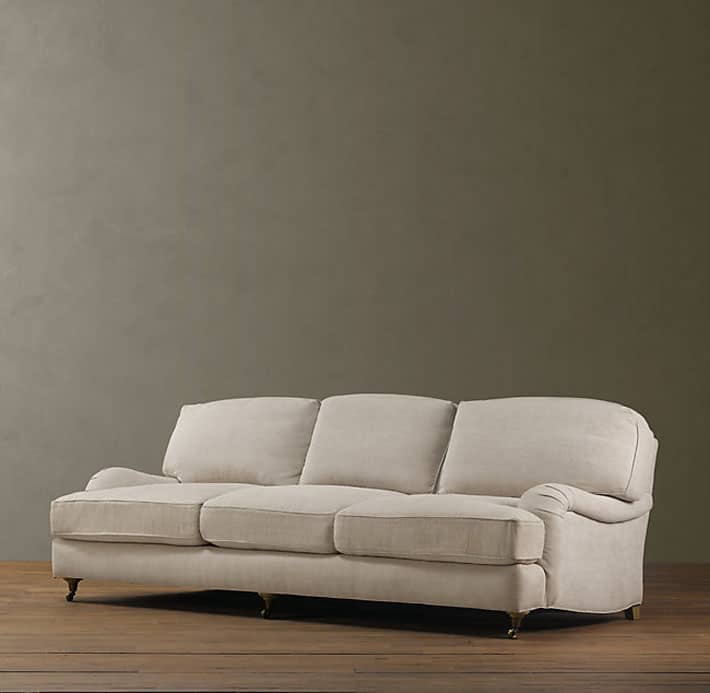 Their version of the English roll arm sofa is chunkier than the original in the arms and also has a loose cushion back.  It's not what I want.
Excellent.  I dodged a bullet made of money that I don't have there.
---
So I headed to the opposite end of the retail furniture scale -  Ikea.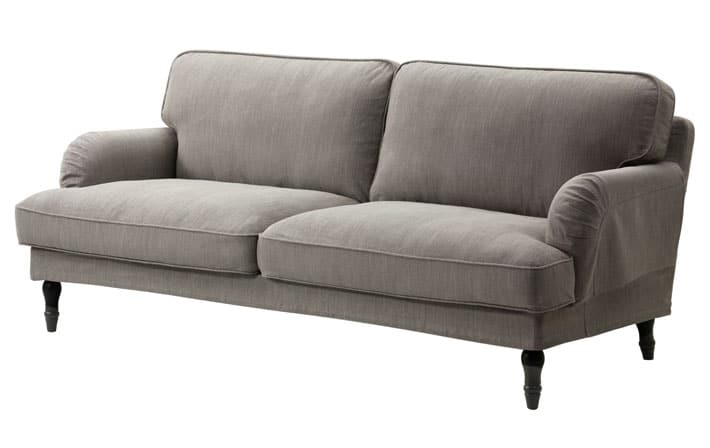 Their version looks like a regular couch that they put pleated arm sleeves on.  The back is loose cushions, the sides and arms are straight.  No.  This is not my couch.
---
Enter a couch designed by a former television colleague of mine - interior designer Jane Lockhart.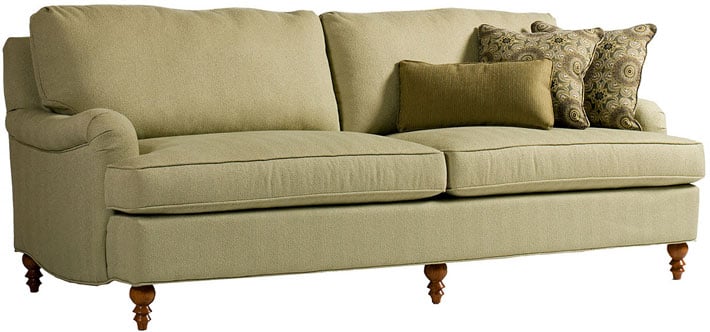 If it weren't for the loose cushions on the back, this would be my couch.  The arms and sides are right plus I like the turned legs.
---
The Rose Sofa, a collaboration between The Everygirl and Interior Define is pretty perfect.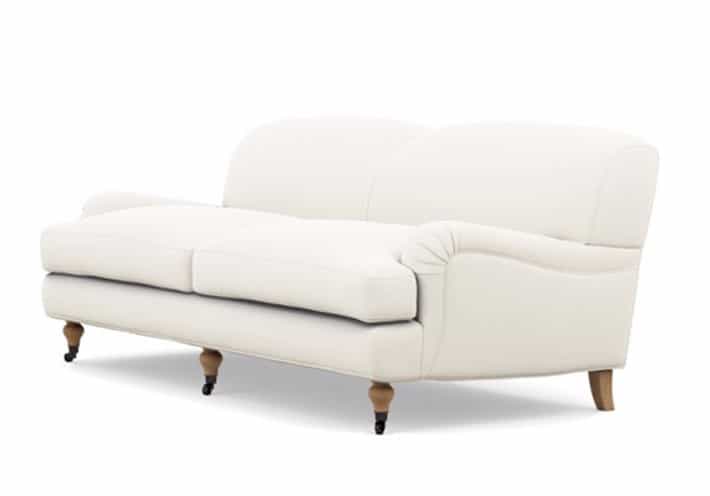 Design wise it's as close to the original as I could ever want.  But it's in America so I can't sit on it.  The proportions are exactly what I need and there are a fair amount of colours to choose from.  What I don't like is you can't seem to choose what type of foam/filling you want. I definitely want foam cushions surrounded by down.  There is no room for negotiation on this point.
---
Hello Pottery Barn! What do you have to offer?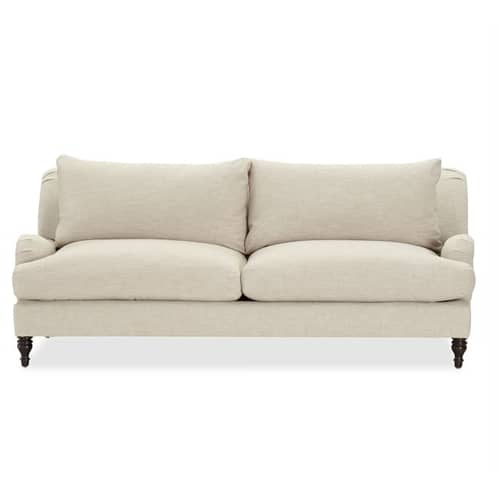 A pretty good looking couch with a tightback,  caster legs that I love, a fair amount of curve to the arm but no curve on the bottom. Plus it looks a bit stiff. Does it look a bit stiff to you?
---
O.K. the offering from Cococo Home (short for Comfortable Couch Company) actually has the word comfortable in its name. That has to mean something.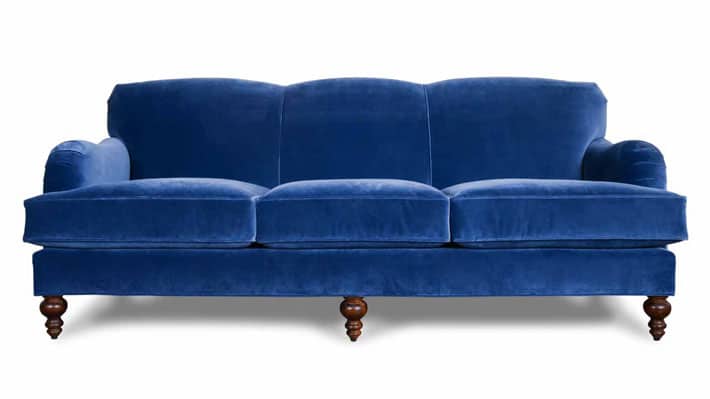 But Cococo Home is an American company. They will ship to Canada but I'm the kind of brave that will eat corn fungus or rip up a floor on a whim. I'm not the kind of brave that will order a couch without ever having seen it in real life or at on it.  That's just crazy talk. I think.  Is it?  I used to think putting cilantro on anything was crazy talk too but now I love it.
At this point I'm getting confused, a bit tired and very definitely have elevated blood pressure. I know. I checked.
---
This brings me to what looks to be very authentic representation of George Smith's English roll arm sofa.  It's made by Roger & Chris and what makes it so remarkable is the amount of options you have. The sofa has 10 different lengths, 9 different leg options, 6 different nail head options and 1073 fabrics or leathers to pick from.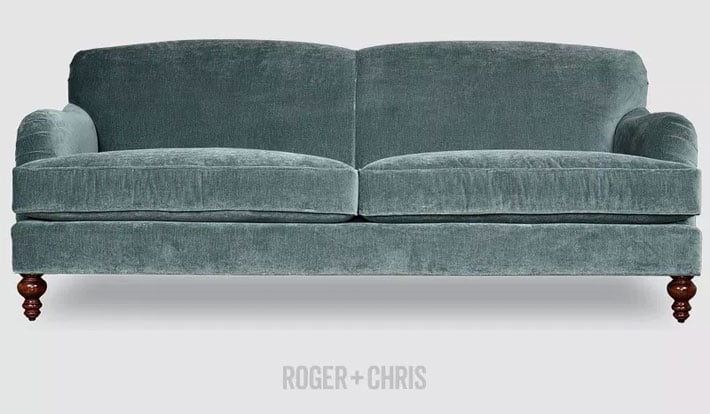 Also it's only 40" deep. Most of these roll arm sofas are between 41' and 43" deep. Lee Industries makes a beautiful English roll arm but it's 42" deep.  That's actually this sofa's thing - being a sofa that's so huge and deep you can tuck your legs up under yourself and still have enough room at the front of the sofa for chicken dissection.
After my International search I may, MAY have found what I'm looking for at a Canadian furniture manufacturer that's in Toronto, just 45 minutes from house.
Strap on that blood pressure cuff.  Now I have to pick a colour.
→Follow me on Instagram where I often make a fool of myself←