There are two fantastic things about this DIY witch broom. 1. It's easy and free to make. 2. If you don't have a lot of storage space for things like Halloween decorations you can just compost it or burn it at the end of the season then make a new one next year.
Hi. I'm Karen. I long like walks on the beach, scented candles, and sharp things. Sticks, needles, knives sharp enough to cut the piggly off a wiggly ... that sort of thing.
Nothing makes a woman shine that Match.com smile like a Buck Knife and a sharp stick. You might wonder what I'm doing with a stick and a buck knife. And to you I say WELCOME because you must be new 'round here.
Everyone else is thinking "Oh, there's Karen with a knife and a stick. I wonder if she's teaching us to make a crossbow for shooting jelly beans."
I am not. Although that would be a reasonable guess.
What I am doing is making a witches broom.
There couldn't possibly be an easier Halloween craft. It's something you can do yourself or something you can pawn off on your kids. I'm not a parent, but I can tell you right now with my hand over my heart I'd be a terrible one. Reason number 1? I'd never let my kids do any crafts because, let's face it, they're kids ... they'll screw it up and it will be ugly. More than one child on this planet has wasted a whole whack of glue and sparkles on some hideous craft when both things could have been put to better use bedazzling a toaster.
But it's up to you. Maybe make it a two-parter. The kids hunt and gather the sticks and twigs and then you assemble it. And that's all this is. A dead branch for the broom handle and a bunch of twigs for the bristles.
I gathered all of mine after a big wind storm here in Southern Ontario. I should have put that in my Match profile. I also like big wind storms and gathering twigs.
DIY Witch Broom Halloween Decoration
Materials
1 branch apx. 3' long
twigs. Lots and lots of twigs.
rubber band
twine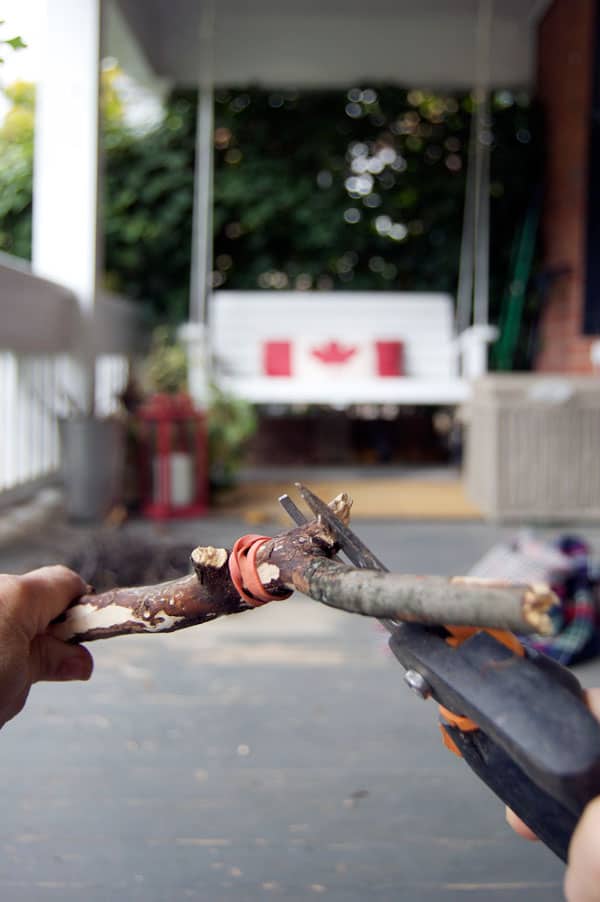 1. Strip the bark off of the branch. If it's an old, dead branch the bark will peel off easily. To get the remaining bits off use your favourite knife. You don't HAVE to remove the bark, I just think the branch looks more interesting if you do.
2. Cut off any bumps and knots, especially around the bottom of the branch where you're going to attach your twigs so you have a smooth surface to attach your twigs to.
3. Wrap a thick elastic band around 5" up from the bottom of your branch. You're going to insert your twigs under it.
4. Stick your thin twigs under the elastic band at the base of the branch. Just keep shoving them in there until you have a nice, big, whack of twigs.
TIP
You can swap out the twigs for other materials for the broom portion. This would also look really good using wheat, rye or roadside dried grasses.
5. Lay the broom (because you now officially have a broom) on the ground and wind your twine around it. Once around where the elastic band is, and once a little below it. You need to pull the twine as tightly as possible. If you can't hear a few of the twigs cracking, you aren't doing it hard enough.
6. Display.
And don't forget that you can use different materials, it doesn't have to be what I use here.
What to use to make a witches broom.
The Handle
Stick, branch, cornstalk, actual broom handle, large vine
The Broom
Twigs, rye, wheat, dried roadside grasses, small vines, straw
TIP
A crooked handle looks way better for a witches broom than a perfectly straight one.
Now the rest of the creative process is in your hands. You can paint your broom black, cover it in glitter, leave it as is or hang it from a tree using fishing line so it looks like it's suspended in mid-air.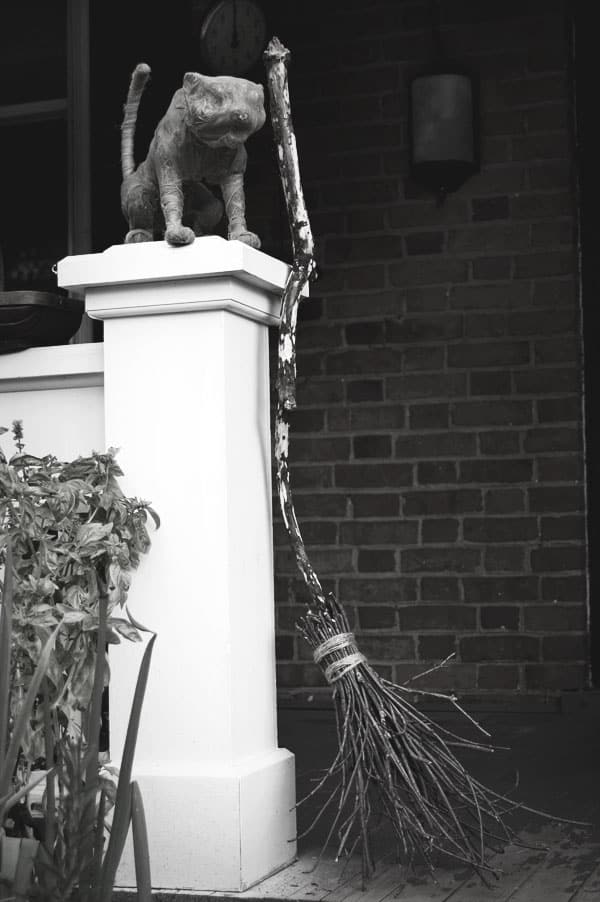 My name's Karen. I like long walks on the beach, scented candles, wind storms and mummified cats. I also like mummified cats.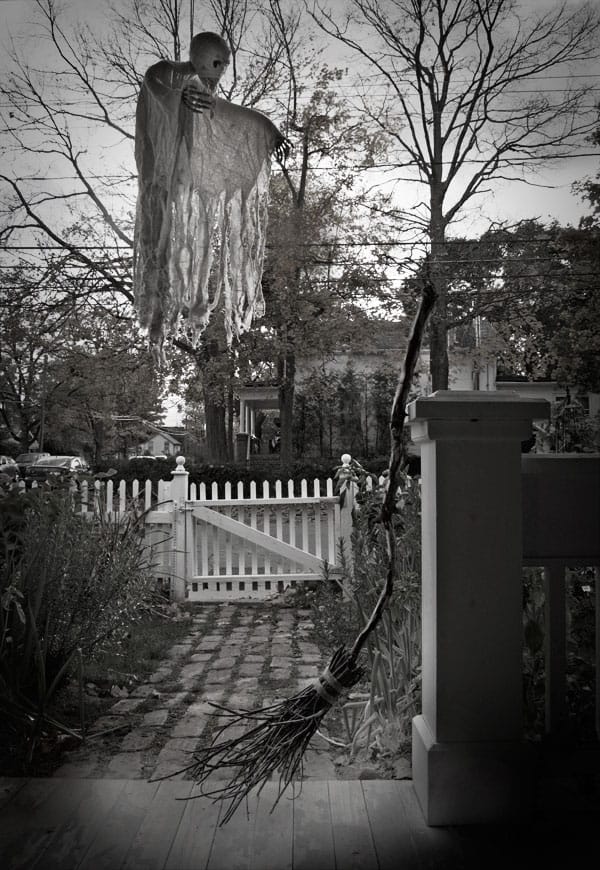 And hugs from legless skeletons.

→Follow me on Instagram where I often make a fool of myself←