I said I was going to simplify my Christmas decorating this year and true to my word, I'm not doing that.  You can blame my lack of self control and a new linen tablecloth.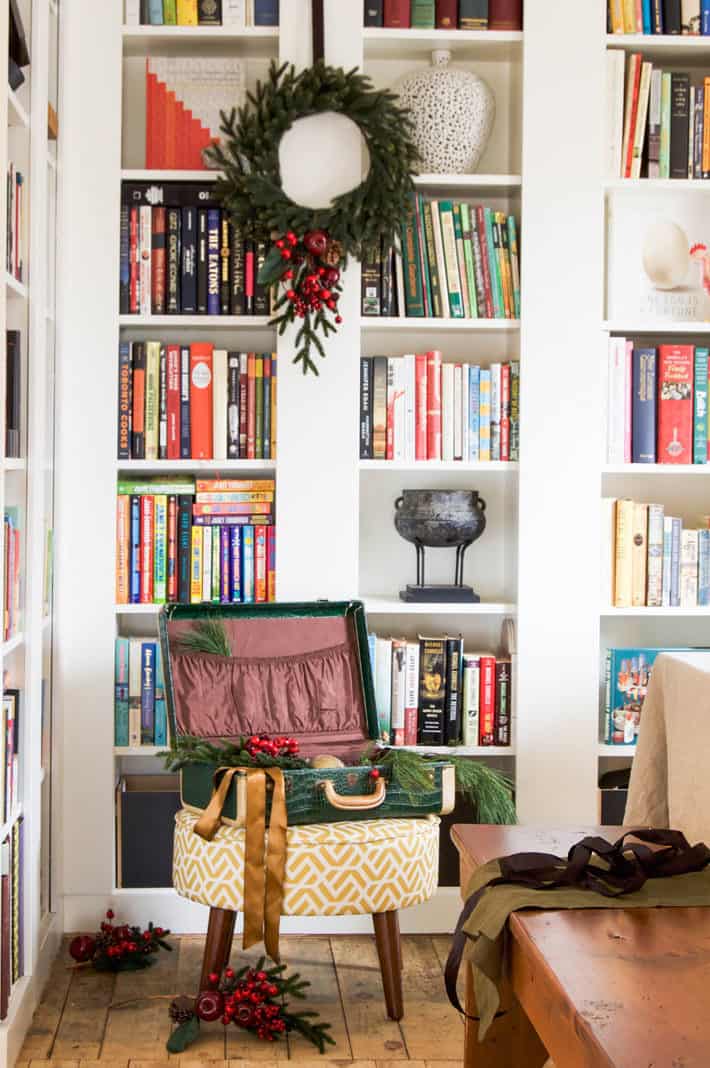 This Post is Brought to You by Rough Linen
When I was 23 years old I went on a cruise with friends over the Christmas holidays.  Being on a boat in the middle of the tropics on Christmas day wasn't something that appealed to my traditional self, but getting the ticket for half price because someone backed out at the last minute was.
I brought one bathing suit, a couple of pairs of shorts, anti-nauseant and then filled the rest of my suitcase with Christmas decorations.  It amounted to a mini Christmas tree, pea sized ornaments to hang off it and a broken set of battery operated lights.  By the time I'd finished decorating my cabin it looked like my room had been hijacked by an underfunded Clark Griswold.
That was the last time I did Christmas away from home and the last time I was restrained with my Christmas decorating.
This year I was going to keep things really, really simple.  Just greenery, white candles and twinkle lights. The bare minimum. Restrained, simple, elegance.
Then an old Internet friend sent me the world's most beautiful linen tablecloth and that idea was shot to hell.  I've been friends with Tricia from Rough Linen since we both entered into the online world around a decade ago.  I had just started a blog and she had just started making linen bedding based on the sheets she grew up sleeping on - the homespun heirloom sheets of her great, great grandmother.
She sent me some sheets and a duvet cover, I loved them, so I bought her iconic (and often copied) pinafore, then I bought another one and another one, all in different colours.
So I knew when she sent me table linens I was going to love them. I just didn't know how much or that it would send me into Christmas explosion mode.
So what's so great about this linen?  It's the feel of it. The weight of it. The way it drapes. I know a lot of my readers have bought Rough Linen products over the years based on my recommendation and I would guess everyone says the same thing about them.  They're just beautiful.
You probably don't think that a lot of designing goes into the making of a napkin or a tablecloth but you'd be wrong. It's the design, the details, the way they're hemmed that makes them heirloom quality.  There isn't a a serged seam in sight.
The natural tablecloth I have has a fringed edge with a double row of stiching around 4" above the raw edge.
This is much nicer than the pair of Ikea curtains I used as a tablecloth on Thanksgiving this year.
The napkins edges are turned and mitred. Ditto for the placemats.  There is no wrong side on these things. Both sides look equally good.
When I laid the tablecloth on my dining room table it looked so good and so luxurious I couldn't help myself, I had to see what it was going to look like decorated for Christmas.
So I pulled out some artificial garland from the basement and laid it on top.  I'd love to use real garland on it, but pine sap and linens aren't the best of friends
Here's how to make those dried orange slices.
The garland looked beautiful.  So I brought a few more things out.  Maybe I didn't have to do "completely simple" decorating this year.  Maybe just a little more than simple.
Still old fashioned and basically simple just ... MORE.
Before I knew it my entire basement floor was covered in Christmas boxes, decorations and tubs and I was well on my way to having a very not restrained and simple Christmas.
I suddenly wanted rustic luxury. Is that a thing?  It is now, because that's what I want for my Christmas decorating all because of a tablecloth.
Honestly though, look at how this fabric glows and drapes.
These are heirloom linens.  If you can't yet afford heirloom linens, don't worry.  I couldn't have afforded heirloom linens even 10 years ago.  But do yourself a favour and make them a goal. Or buy small amounts at a time.  A runner, or placemats. Then add to them every year.
(but if you like the moss green I decided on, you should know that's a limited edition colour from Rough Linen that won't be available forever)
I tried.  I really had the best of intentions to simplify Christmas this year.
I definitely wasn't having a sit down dinner over the holidays for guests. That was out of the question. But now I have all this beautiful stuff for setting a cozy, winter table.  It really feels wrong not to use it and show it off.  Like ... almost selfish.
Mainly I like Tricia from Rough Linen, but at the moment - I'm having  mixed feelings about  her.
I like that she's made me feel like a grown up now because I've graduated from using curtains or a bed sheet as a tablecloth.  On the other hand I'm  quite upset with her for putting the notion of a big sit down dinner over the holidays into my head.
It was a good attempt, but I gotta be me.  A simple restrained Christmas? I simply don't have the restraint.
Have a good weekend!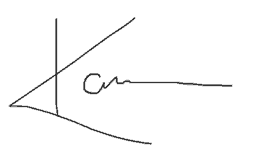 →
Follow me on Instagram where I often make a fool of myself←