Back in the spring when I was still excited about gardening and not beaten down by the constraints of pests, weather, time and bad luck I introduced you to some of the new varieties I was going to grow this year. DID the Cosmic Cherry Petunias taste like cherries?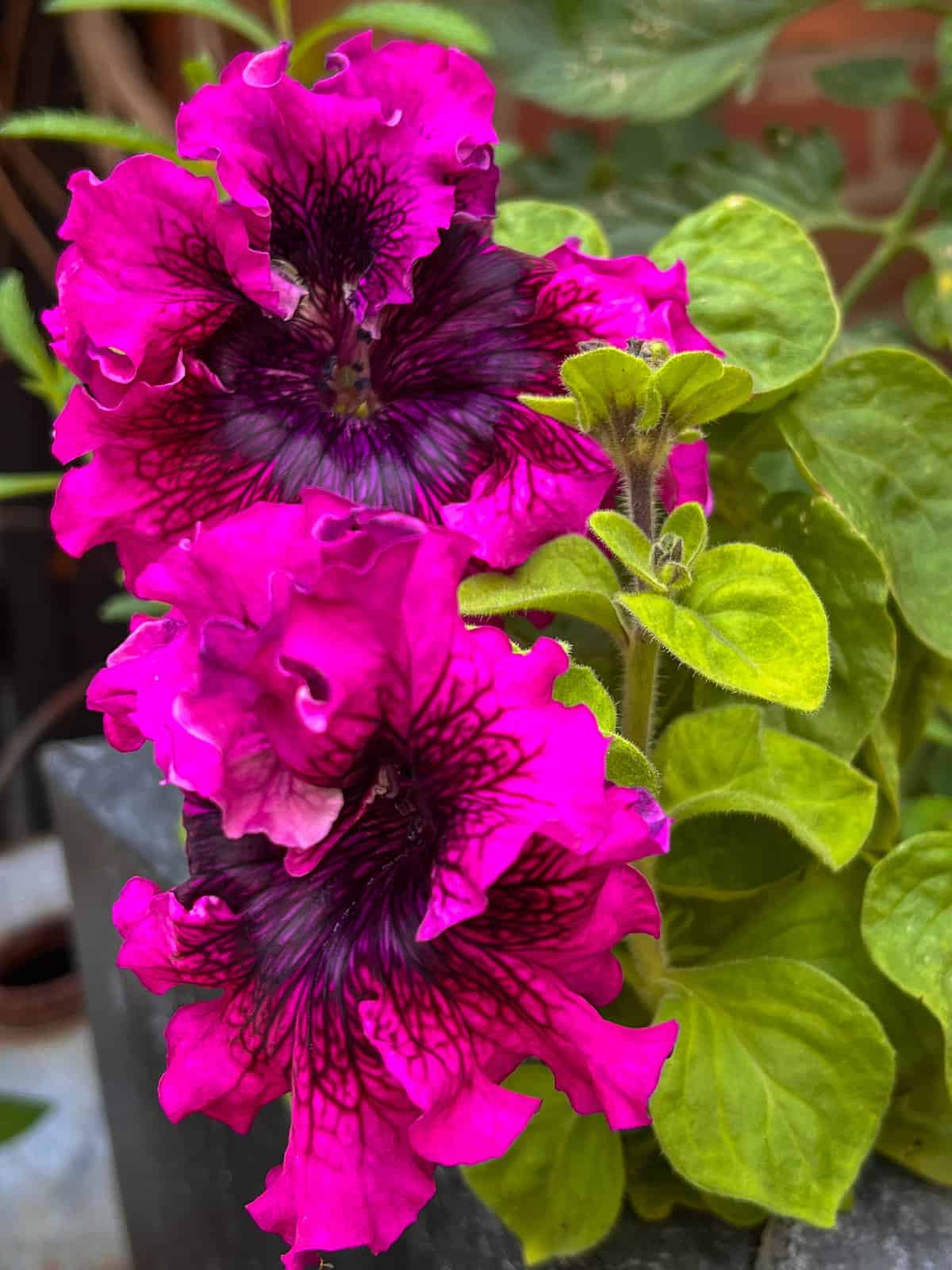 Cosmic Cherry petunias, from Baker Creek Seeds, are advertised as not only being beautiful, but tasting like cherry with a strong scent. That was the only reason I grew them. The cherry taste.
Cosmic Cherry Petunia
So do Cosmic Cherry petunias taste like cherry??
NOT AT ALL.
None. There is no cherry flavour at all. They taste mildly like ... a flower.
Do they have a strong scent?
No.
They did however have the unique ability to enrage me, which few flowers have ever attained.
When you think you are going to eat a cherry flavoured flower and DO NOT GET THAT it's upsetting. And false advertising.
PROS:
The flowers are fairly large with very ruffled petals and the dark colour is nice.
CONS:
Slow to grow, needs a lot of pinching to fill out, no cherry favour at all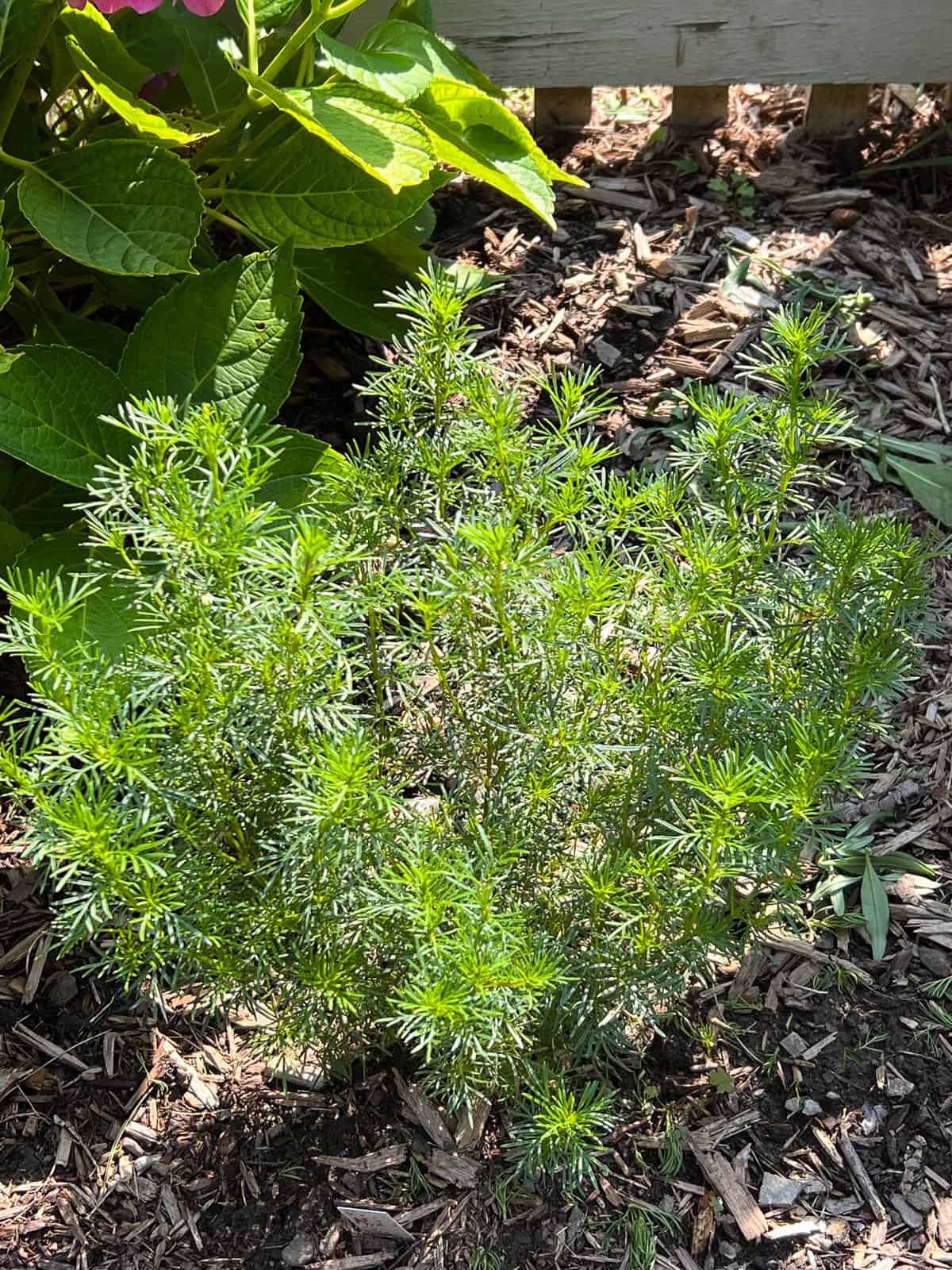 Giant Rose Petunia
Similar to the Cosmic Cherry this petunia was also supposed to have a strong scent and flavour.
NOPE.
PROS
Makes a great cut flower. These very large, ruffled blooms last several days in a vase. I'd consider growing them again in large quantities, just for flower arrangements.
CONS
Slower growing than other petunias I've grown, no flavour or scent to speak of.
Beuna Mulata Peppers
This plant did exactly as advertised. It grew plenty of hot peppers that start out purple, and gradually turn red when ripe.
PROS
Prolific little plant that was spitting out peppers before anything else. Grows well in a small planter so you can always have a hot pepper on hand plus looks very ornamental because of the colours.
CONS
None so far.
Red Torch Tomato (AAS winner)
Pretty striped oblong tomato that produces early and often. Upside down it does look like a torch flame.
PROS
It looks good, and the tomato plant is still alive with is pretty impressive for my area that's riddled with blight. Flavour is good, you know, it ... tastes like a tomato.
CONS
I'm not sure how the judges overlooked the very tough skin. The thickness of the skin on the Red Torch was enough to prevent me from growing it again. Skin like a Costco hot dog.
Sun Coral Candy Coleus (AAS winner)
I tried over and over again to get a photo that accurately depicts the colour of this coleus. It changes with the light. At dusk it looks almost fluorescent. Each coral leaf is edged with a lime green that fades as the leaf gets older.
I loved this one.
PROS
The colour truly is a showstopper, it's growing happily in the base of a potted tomato in my backyard. To propagate it all you have to do is pinch the top off of the plant and stick it in soil. I've done this a few times to fill in some bare spots in the planter.
CONS
None so far.
---
As I was creating the pergola cover a couple of weeks ago I finishing winding my potted tomato up its string and pinched off the top.
You can see the coleus at the base of it.
IN SUMMARY
Would I recommend it?
Cosmic Cherry Petunia - No
Giant Rose Petunia - Yes
Buena Mulata Pepper - Yes
Red Torch tomato - No
Sun Coral Candy Coleus - Yes
Closer to the end of the season I'll review more of the new varieties I grew this year including greens that are supposed to taste just like Wasabi, Black from Tula tomato, Apricotta cosmos, and Sweet Jade kabocha squash.
If you grew any of these and have the same OR opposite reaction that I did, lemme everyone know in the comment section!