I've been hosting Thanksgiving for my family and friends in my home for the past 20 years. Year in and year out we all gather around my dining room table (which has changed numerous times throughout the years) to celebrate, scream, cry, give thanks and measure each others heads.
So I'm pretty well versed in all that is Thanksgiving dinner related. I like to think I put on a nice spread, but the fact that each family member brings a side dish means my role is mainly reduced to setting the table, turkey duty and keeping a soft measuring tape on hand.
Thanksgiving Tips
How to Carve a Turkey - Learn how to carve your turkey & reassemble it so it looks like it did before you put it in the oven. I use an old school electric knife.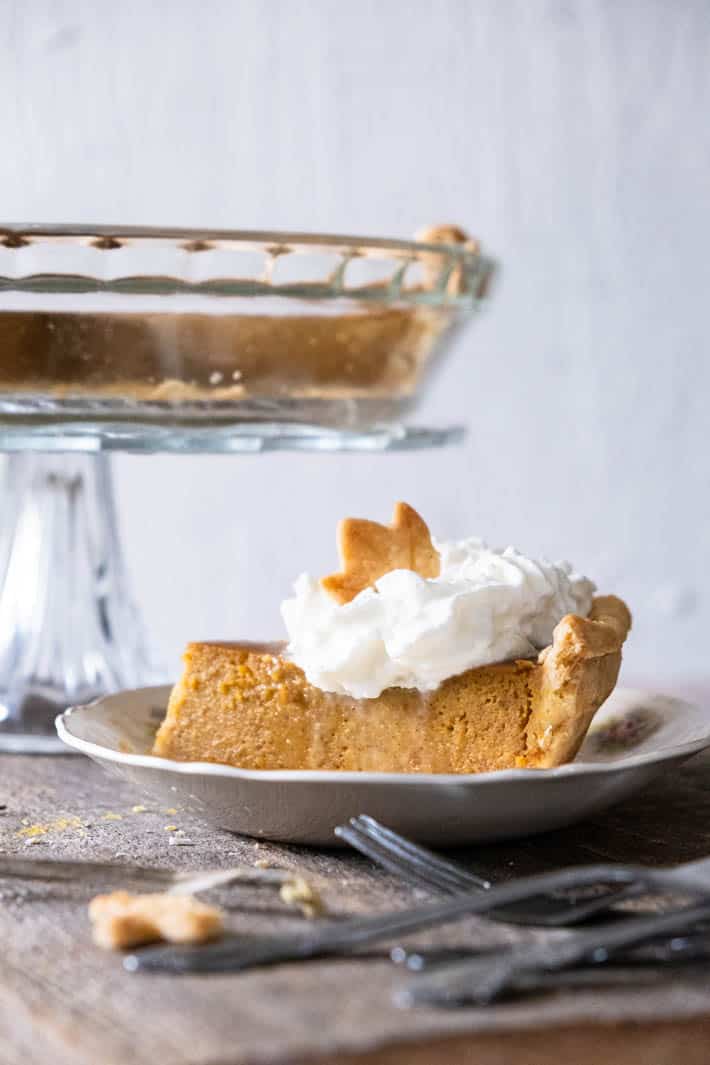 Make Pumpkin Pie from Real Pumpkin – Making pumpkin pie with a real pumpkin. WHAT a revelation. My favourite pie pans are dark. It helps with an even golden crust.
Beautiful Centrepiece ideas just for Thanksgiving. – My best centrepiece ideas for Thanksgiving. Some easy & simple, others more difficult and elaborate.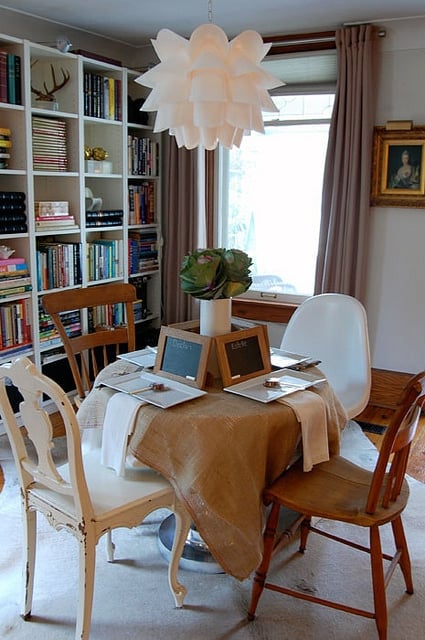 The Kids' Table – Believe it or not kids like to have a grown up table, not a cutesy kiddie one. It makes them feel special and grown up.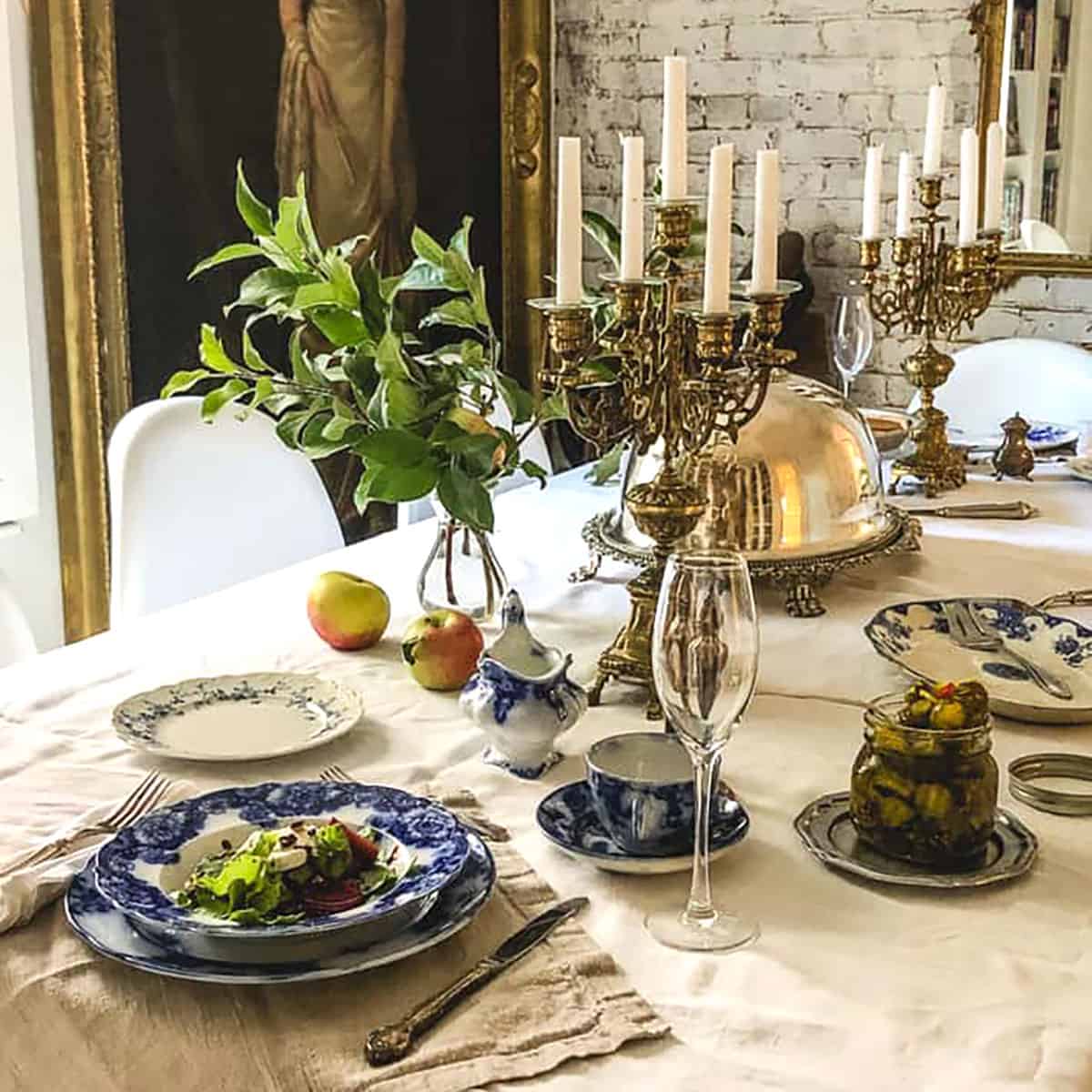 Only the two fo you? Please don't let that stop you from doing it up. You're luckier than most because you're going to have a fridge and freezer full of delicious leftovers that all freeze well. (turkey, gravy, stuffing, cooked vegetables ...)
Hosting your first Thanksgiving dinner?
Top Tip
Don't be fooled into thinking everything is going smoothly when you pull the turkey out and marvel at how everything came together so easily.
Thanksgiving dinners are notorious for this.
Potatoes are mashed, side dishes are done ... you think, it APPEARS as though it all came together easily.
Within 5 minutes you'll wonder what the hell happened. You're making gravy, the turkey is running juices everywhere, the stuffing needs to be removed, the bird carved, and yup ... you're going to forget to serve something.
Food Safety for Beginners
A stuffed turkey takes longer to cook. Account for this.
Do NOT stuff your turkey in advance. You can prepare the stuffing and put it in the fridge. When it's time to cook the turkey, stuff it then.
Cook to a minimum temperature of 165 °F (74 °C). That means the leg, breast AND the stuffing inside should be at least 165 °F (74 °C).
Wash your hands after touching raw meat.
Run & empty your dishwasher before people arrive so it's ready to fill again.
Wine and/or beer is fine, you don't need a signature cocktail - cooking your first Thanksgiving dinner is going to be enough of a challenge.
I always get a little bit jealous of my American friends in November. Being Canadian we celebrate Thanksgiving in early to mid-October. The smells of delicious stuffing, crispy roasted bird and rich gravy are long gone by the time everyone in America is celebrating with their feasts.
Most years I get so envious I recreate a mini Thanksgiving dinner on American Thanksgiving for myself by cooking up a roast chicken dinner with stuffing, gravy and all the rest. Just to get me over the hump until Christmas you understand.
I draw the line at making a pumpkin pie for my secondary Thanksgiving dinner but one year I did manage to find a Krispy Kreme donut in the back of my freezer that was an adequate substitute. Actually it wasn't adequate, but two Krispy Kreme donuts were.