My mother doesn't swear. She'll tell you that if you ask her. Ask my nephew and he'll give you a different answer. When he was 6 years old he declared that "My gramma, smokes, drinks and swears a lot" to his Kindergarten teacher.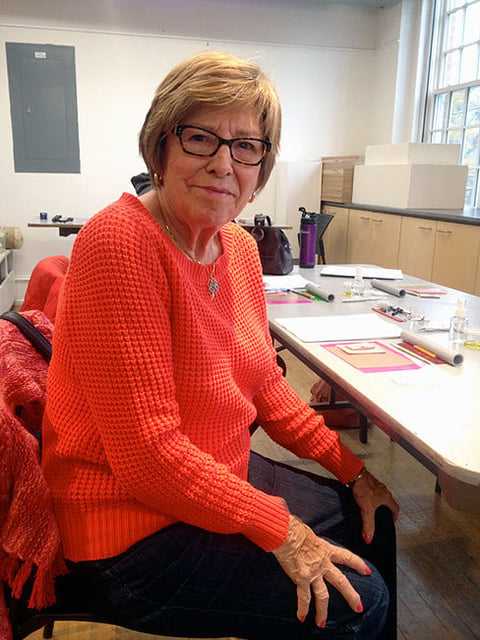 In his defence, the teacher did ask what his grandmother was like. The photo above is my mother's "I'm in public so I can't swear face." Notice the pinched smile and hands gripping her knees.
Of course my mother was mortified when she heard about what my nephew said to his teacher. He hadn't even mentioned her sassy fashion sense.
So I get my love of clothing, my migraines and my colourful language from my mother.
Unless you ask her. In which case she'll say she doesn't know what the hell I'm talking about.
Of my two sisters, one swears and one does not.  As in, I have never heard her swear a word in my entire life.  Ever.  Not once.  Not even in secret I bet.  She also doesn't drink, smoke or lie and has natural blindingly blonde hair.  She's no fun at all.
My OTHER sister?  She's lots of fun.
I first published this post asking if you swear, TEN years ago and haven't looked at it since. I cannot wait to start scrolling through the comments. I have noticed in that time I've adopted a very weird habit.
Instead of swearing, sometimes out of the blue I say "Darn it all to heck". Mainly in place of one of the lower grade swear words like shit. For instance if my toast burns it might get a Darn it all to heck, whereas a few years ago it definitely would have elicited a SHIT.
I maybe just don't care as much about toast as I used to.
So tell me my little assheads. Do you swear? And before you answer no, think of the second thing that would pop out of your mouth if you were to smash your shin on a glass table. (I'm assuming the first thing would some sort of grunt or cry)
I'll go first. Yes. I swear. And it isn't because I have a poverty of vocabulary. I'm simply a fan.