I'm pretty sure I don't have to identify which photo is pre and which one is post neuter.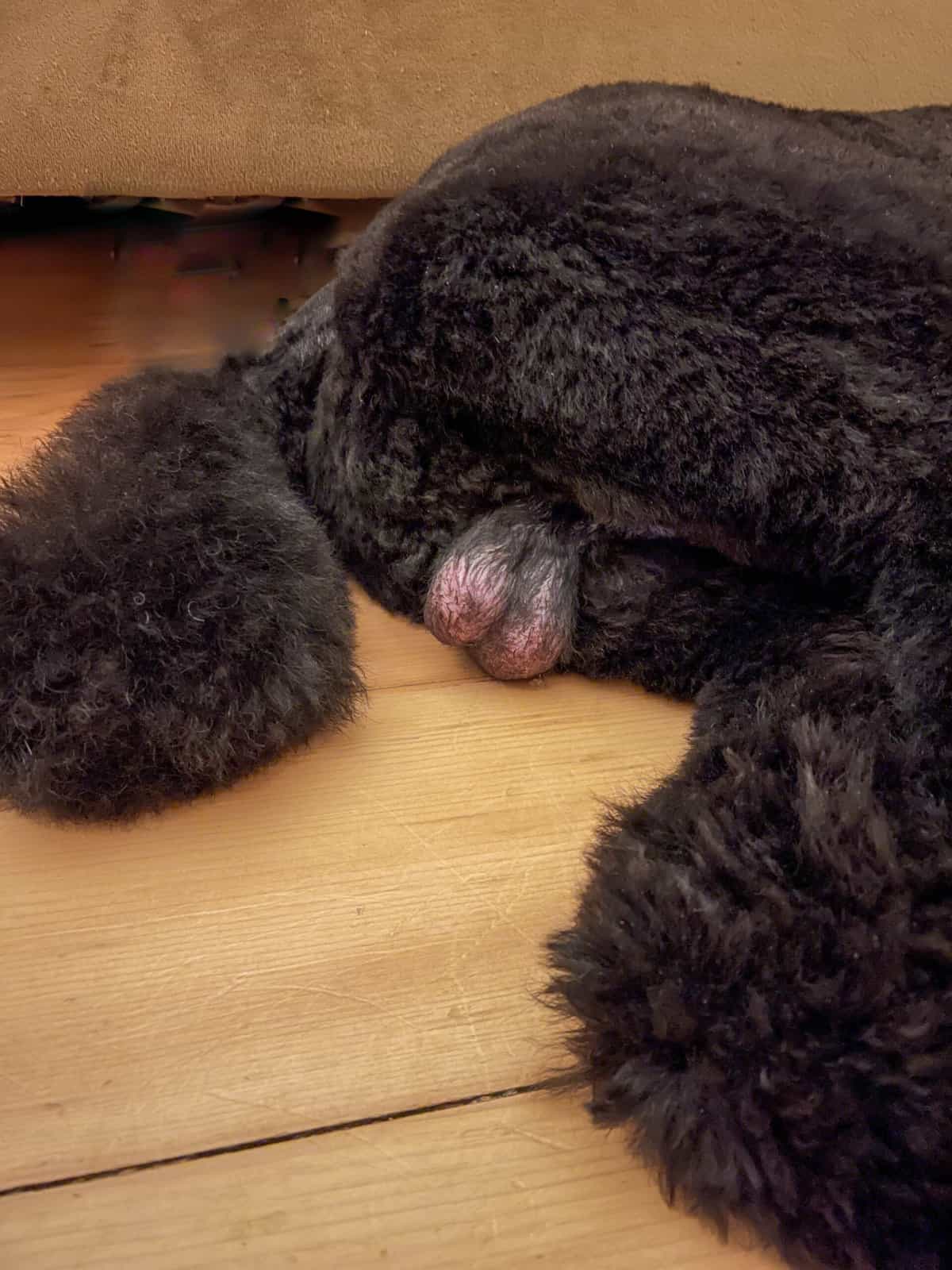 But just in case, to the left my standard poodle with his testes and to the right without.
Rumour has it this excess skin will eventually shrink until it's a barely noticeable furry glob.