I think it's fair to say that I have a "thing" for candles. I like em. I like lighting them, looking at them, smelling them. I like em. You know those people who hoard candles and stick them in every possible cupboard and drawer? I'm not one of those people. I burn my candles. Even the ones you apparently aren't supposed to burn because they're in the shape of something and once you burn them, they turn into a blobby mess that doesn't look like whatever it was it was supposed to look like anymore. Understand? Doesn't matter. The point is, I like candles.
A few months ago, many months ago now that I think about it, I showed you how to make your own floating candles. Floating candles are incredibly expensive. Apparently the only thing rarer than a floating candle are superpowers.
At the time I was doing the tutorial on floating tea lights, I started working on another kind of floating light. I thought, how brilliant and beautiful and unexpected would it be to have floating taper candles? Very. Very brilliant and beautiful indeed.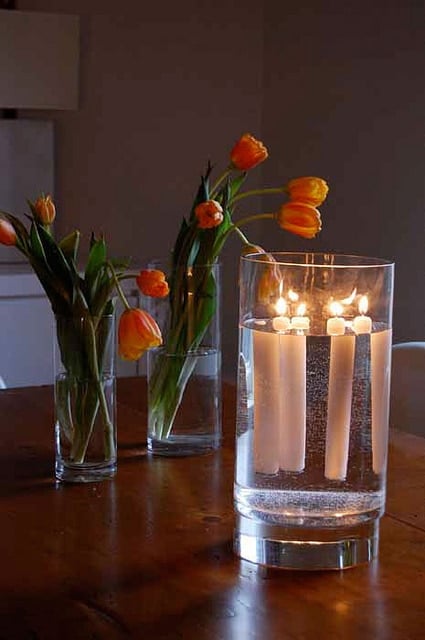 When you drop a taper candle into a vase of water it (being made of wax) tries to float and because it's bum end has more wax (which wants to float), the bum end tries to float up to the top. So that's no good. To remedy this you have to weigh the bottom of the taper candle down. And this ... is how you do it.
You need candles, washers, and thumbtacks.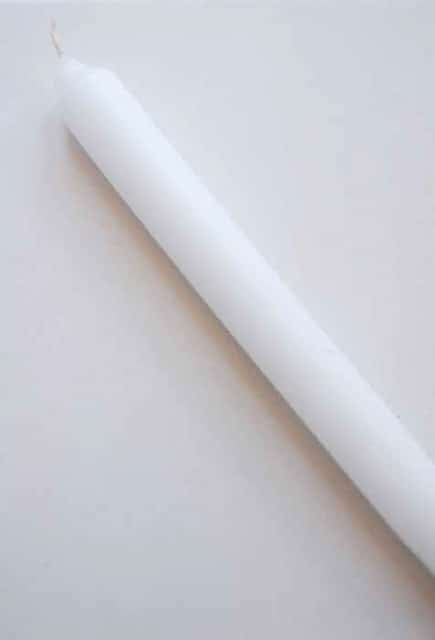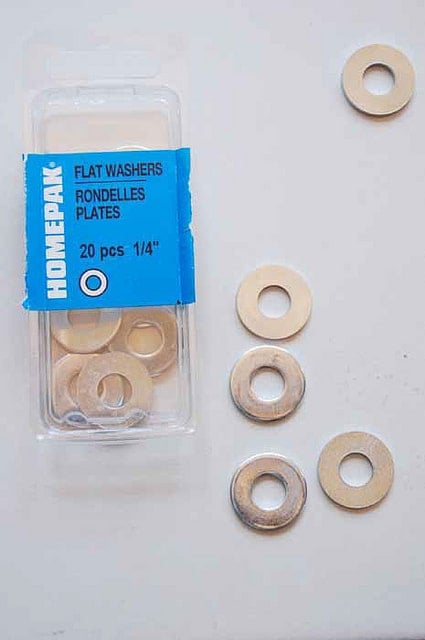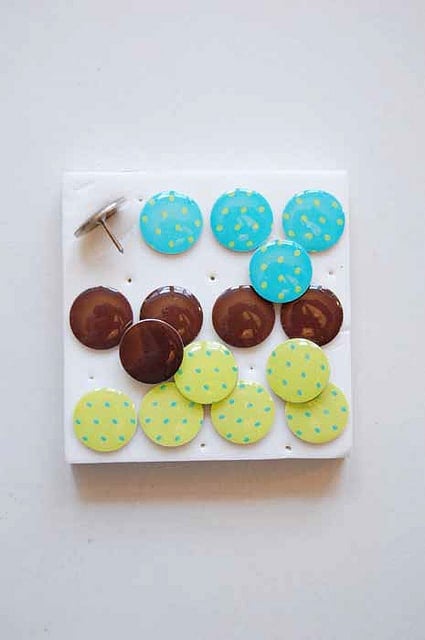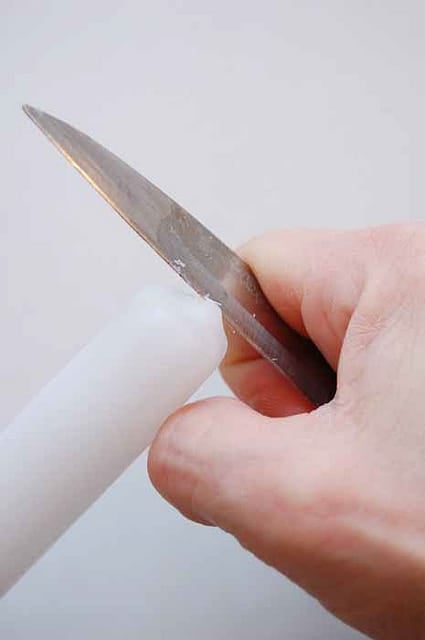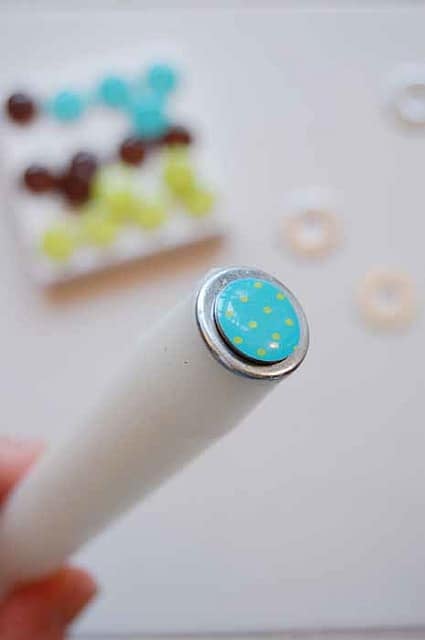 Just scrape the bottom of your candle so it's perfectly flat on the bottom of it isn't already. Then place your washer on it and secure it with the thumbtack. You only get one shot at getting it centred so be precise. Fill your vase with water and drop the candle in. Inevitably it will still be wonky. Lift it out of the water and slide the washer a bit to change the balance. Stick the candle in the water again. This may take as many as 10 tries to get the candle perfectly balanced. But ... it's worth it because look how beautiful!
Cough. Ahem. Cough. So ... this is the point where I tell you the candles got too close to the edge of my glass vase and cracked it. It was that unmistakable sound of C-r-A-C-kkk! I knew what had happened even though I was in the other room. So ... this experiment is kind of a bust. Don't ever try to do this in fact.
Why post it then? So you know not everything I do works out perfectly. And not everything you do will work out perfectly.
However, I should add that to remedy this, all you would have to do is buy washers that are bigger than the base of the candle. That way they'd act like a bumper, stopping the candle from floating right up to the edge of the vase. I will, in the future, buy larger washers and confirm that my theory of bumper candles is true. I believe it is.
But I also believe in superpowers.