Mouse control is the "stuff" we're talking about because …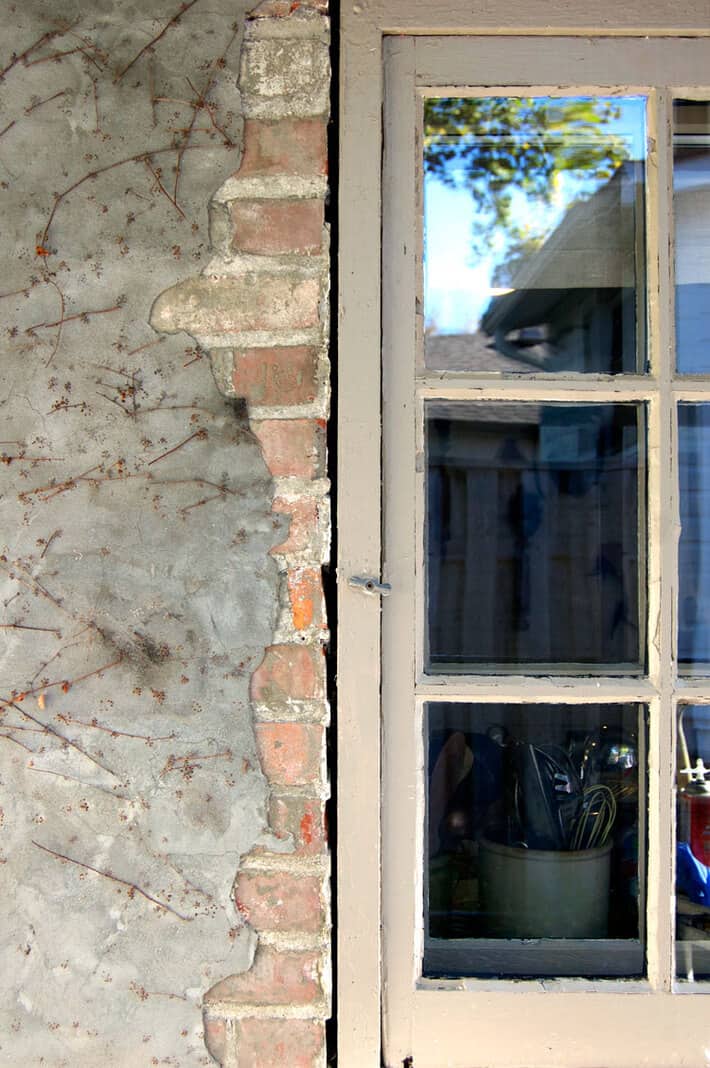 Mouse Control for inside and outside of your house.
Last year I went hog wild trying to get rid of mice in my home. I don't mean I wildly used hogs to get rid of mice from my home. Hog wild is just a term. Everybody knows a pig would make a terrible choice for modern day mouse control. They don't generally eat mice. Mice on the other hand? They eat pigs. They eat live, curly tailed pigs. Jump up on 'em and start chewing at their skin. It's all laid out in this Australian news article from a few years back.
So. I had mice in my house and invested in a few different types of mouse traps. After testing them all, I found the one I thought was most effective and set them up around my house. And they worked. But not all mice can be lured. Some of them are pathologically suspicious of anything that looks like a torture chamber, even if it does ooze with the sweet, sweet scent of chunky peanut butter. Unlike their risk taking and curious friends, these mice, are difficult to catch. For scientific purposes I shall refer to these mice as the super-boring mice who never got into trouble at school and probably don't eat anything past the expiry date "just in case".
What can you do to catch these super-boring mice who never got into trouble at school and probably don't eat anything past the expiry date "just in case"?
You can stop them from coming into your house in the first place.
This summer I took down some parging that was on the side of my house. It's been there since I moved in and still have no idea why it was there, covering up a small portion of the almost 200 year old brick. When I removed it, it revealed a huge gap between a window and the original brick. BIG crack. Big enough that a pig let alone a mouse could get in.
If you have cracks like this they need to be filled. But you can't just fill the crack with spray foam because a mouse will eat right through it. They eat live pigs. We've established that. Spray foam would just be like an airy, non filling appetizer for them.
What you have to do, if you're serious about mouse control, is to fill the gaps with something the mouse can't chew through; heavy metal.
I had hardware cloth from building my chicken coop lying around and used that. Hardware cloth is perfect because it's flexible, heavy and depending on the size of the squares, too small for mice to fit through. This is 1/4″ hardware cloth which makes it perfect for mouse control.
Steel wool? It's not so perfect. It's like pig to mice. They'll just chew right through it. Also it rusts and deteriorates over time. You can try mixing steel wool with another compound like cement or something but that's a bit of a pain isn't it?
Shove the hardware cloth right into the crack so it fills the entire space. Look for gaps around windows, doors, the foundation and anywhere wires or hoses come out of your house. Things like television cables, gas lines or hydro lines.
Once your hardware cloth is pushed in, then you can add spray foam. This will act as a bit of a deterrent to the mouse, plus it'll keep your home toasty warm and your furnace running costs down. If the mouse makes it through the foam, it'll come up against the hardware cloth which it won't be able to get past.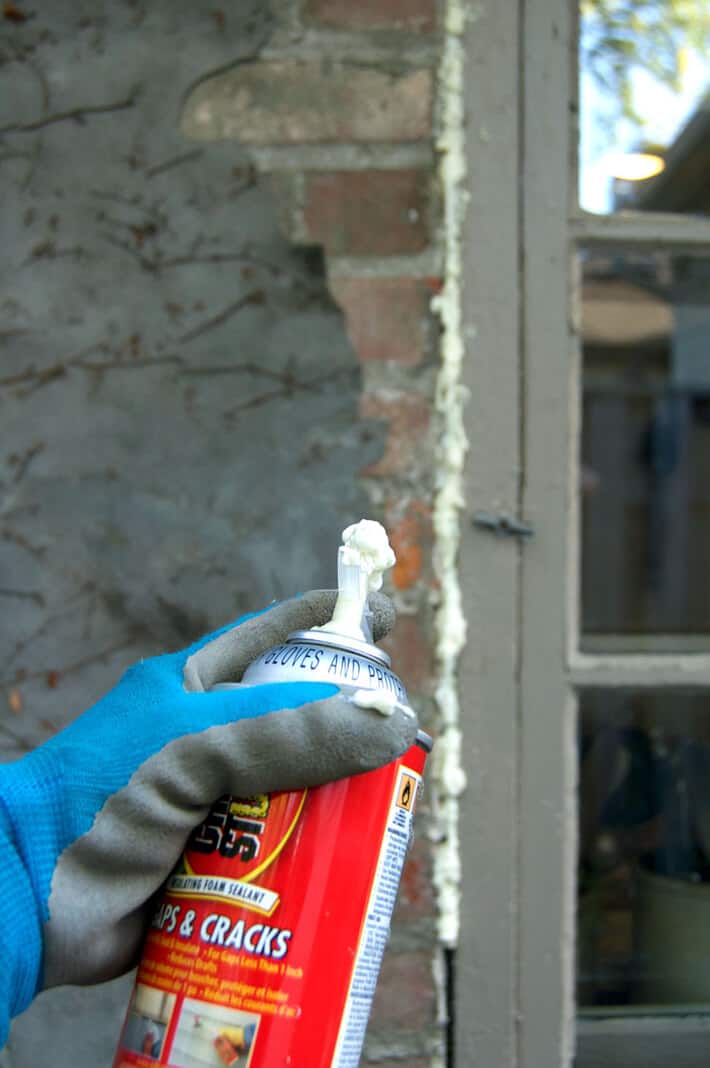 Don't worry, I'm not going to leave my spray foam like that. And you don't have to either. Once your spray foam has set and fully expanded (by the next day) you can cut away the excess so it's flush with the surface it's on. Just use a serrated blade to cut it. Either a hacksaw blade, bread knife, maybe even a drywall knife. I have no proof of this, but I feel like the insulation is better if you don't cut it though. Again. No. Proof. At. All.
These electronic mouse traps are my favourite. They electrocute the mouse instantly and there is a 0% chance that it will only be maimed or hurt. There is no blood ever, the traps stay clean and you can use them indefinitely. Just replace the batteries when needed.
That isn't always the case with old fashioned snap traps, but if those are your preferred choice for whatever reason I have a whole post explaining the best way to bait and use snap traps.
Don't rely on only one method for controlling mice. They're super suspicious but not of the opposite sex. Ever. They are constantly having mouse sex and making babies. Like, non-stop. So as long as there are mice in this world, there's going to be a chance that one or worse, TWO will get into your house and claim it as their love pad. By using both of these methods, reliable mouse traps AND mouse proofing your home by filling gaps with hardware cloth and spray foam, you'll have a good shot at keeping the population in your house down.
Did I tell you about that time my cat woke me up in the middle of the night screaming beside my head? Yeah, you must remember that story. Where I woke up, turned on the light to see what the problem was and discovered the problem was the fact that there was a dead mouse on the pillow next to my face? That's not something I'm wanting to relive this winter so I've bought a few more electronic mouse traps, and filled all the holes around the house I could find.
I feel quite content that I've done all I can do to keep my house mouse free this winter. How content? I'm currently sitting on the couch eating a cookie with no fear of leaving crumbs around while drinking a glass of milk. And yes. The milk is a little past its expiry date.