It's all about saving the butterflies and the bees lately. With good reason. Without them we're pretty much screwed. If you'd like to take your monarch butterfly saving to the next level you can create a Monarch Waystation.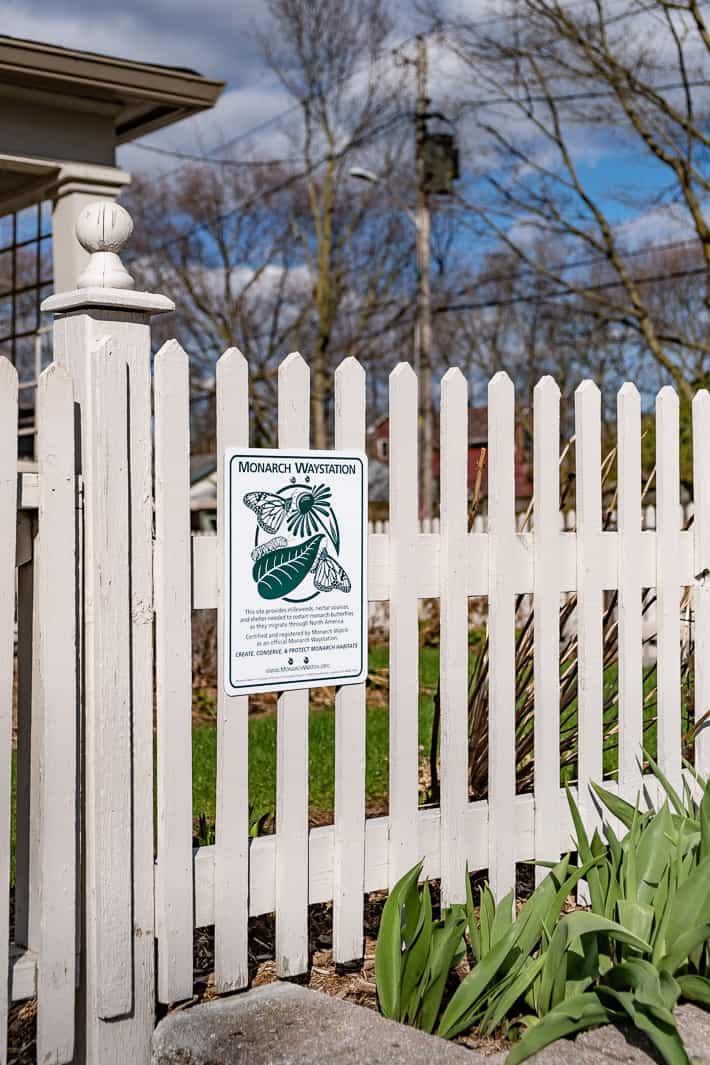 If you've been following me for any length of time you know two things about me. I like any food made out of a potato and I raise monarch butterflies in the summer.
I've been raising monarchs for around 15 years and to my credit haven't once tried to feed them a potato. The ONLY reason for that is because Monarch caterpillars only eat one thing every single day of their life; milkweed. It's their only food source. Period.
So when people go around pulling out milkweed from their lawns and gardens because it's invasive or ugly or whatever - they're pulling out the only plant in the world that a Monarch butterfly needs for survival. No milkweed? No Monarchs. It's as simple as that.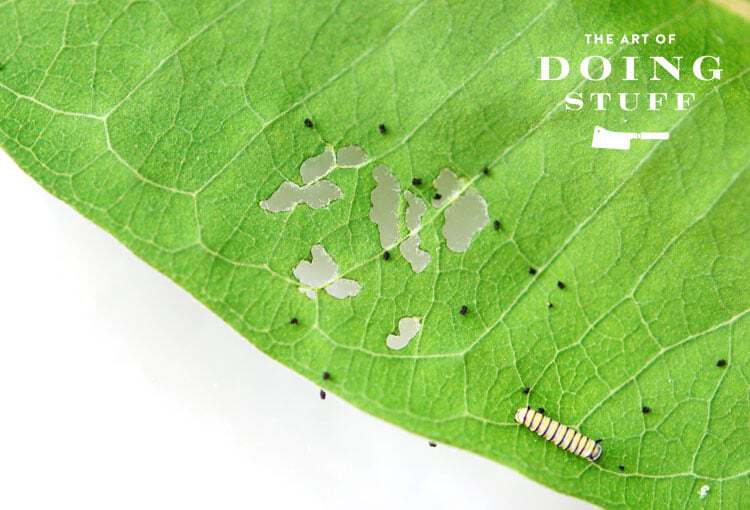 That's why when a little patch of milkweed showed up on my front lawn 15 years ago I left it there. The first year I saw one Monarch butterfly head towards it the entire summer. It laid its eggs and I was stunned. A day later when I went to check on the eggs they were gone. Eaten by another bug or bird or perhaps a sandal wearing hippie strolling past looking for a healthful snack.
Regardless, the eggs were gone and I was angry. That fall I did a lot of reading up on Monarchs and their steady decline to near extinction. By the next summer I was prepared and began raising Monarchs inside my house by protecting their eggs and caterpillars.
If you haven't read my series on raising Monarchs it's FASCINATING in a Steven King meets Mother Nature kind of way. You can read the first post on raising Monarchs here.
THIS post however isn't on how to raise a Monarch butterfly. Or on how to make a delicious potato based dinner. It's on how you can help support Monarch raising awareness AND take an even bigger part in increasing the Monarch population by joining an organization called Monarch Watch.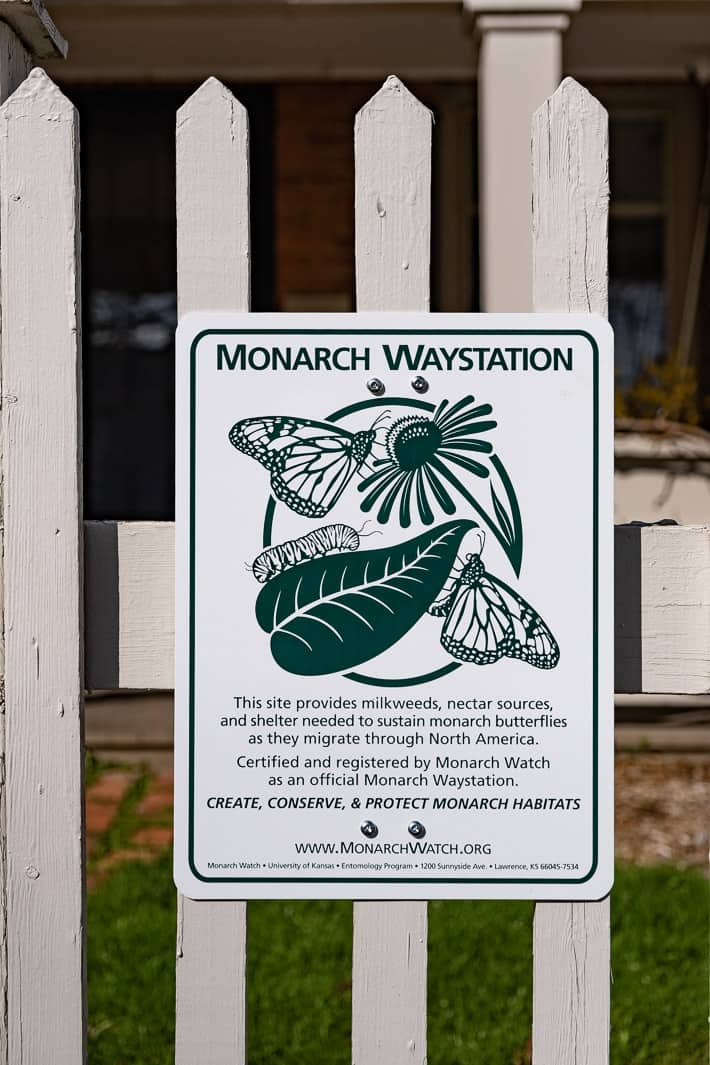 Monarch Watch is a non profit program that started at the University of Kansas in 1992. Its sole reason for being is to research monarchs, promote their protection across North America and educate people about it all.
If you're worried that milkweed won't fit into your neighbourhood's clipped lawn and trimmed boxwood aesthetic, you can order one of their signs for $17 U.S. The sign pretty much says you're better than all your neighbours with their authoritarian lawns because your garden is a haven for Monarchs and you're basically saving the world from impending doom one fluttering bug at a time.
Monarchs have 4 generations each year. The first 3 generations are short-lived, only lasting 2-6 weeks in this world. They spend that time hanging out, eating nectar, being fabulous and laying eggs. But the last generation? The 4th generation of Monarchs? They're the special ones. These 4th generation Monarchs are the ones that guarantee the survival of the species - the migrators. They are born with a very specific job; to live over 6 times as long as their predecessors so they can fly almost 5,000 kilometres (3,000 miles) to to warm land of Mexico so their journey can begin all over again. Like salmon swimming upstream to spawn before they die.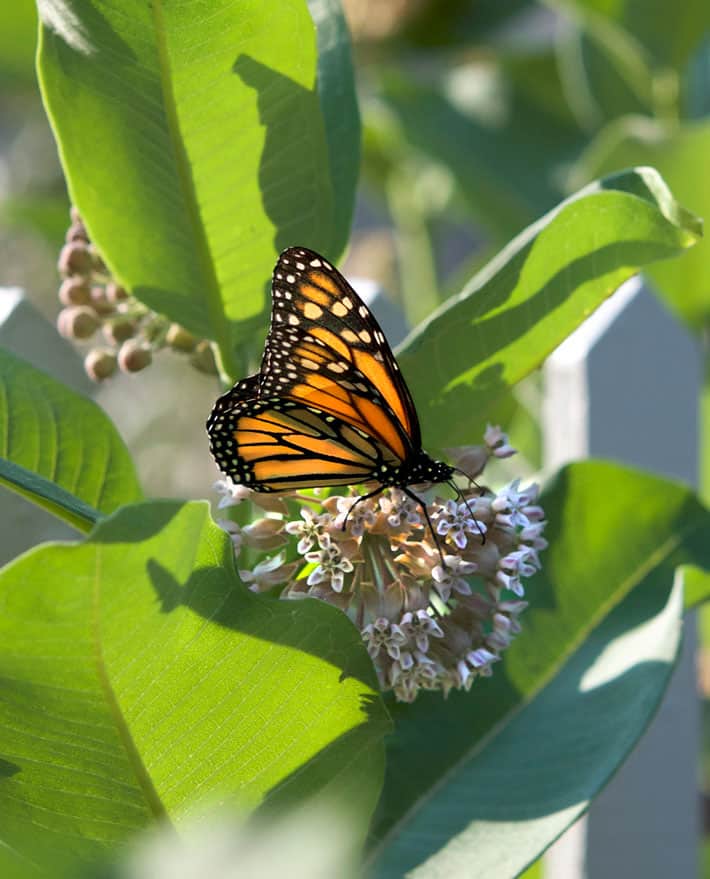 Another part of the Monarch Watch program is tagging the Monarchs you raise. Monarch Watch will mail you butterfly tags (which are little stickers you attach to your newly raised Monarch.) The tags only go on the migration Monarchs and allow Monarch Watch to keep track of the migration patterns and population of the Monarchs.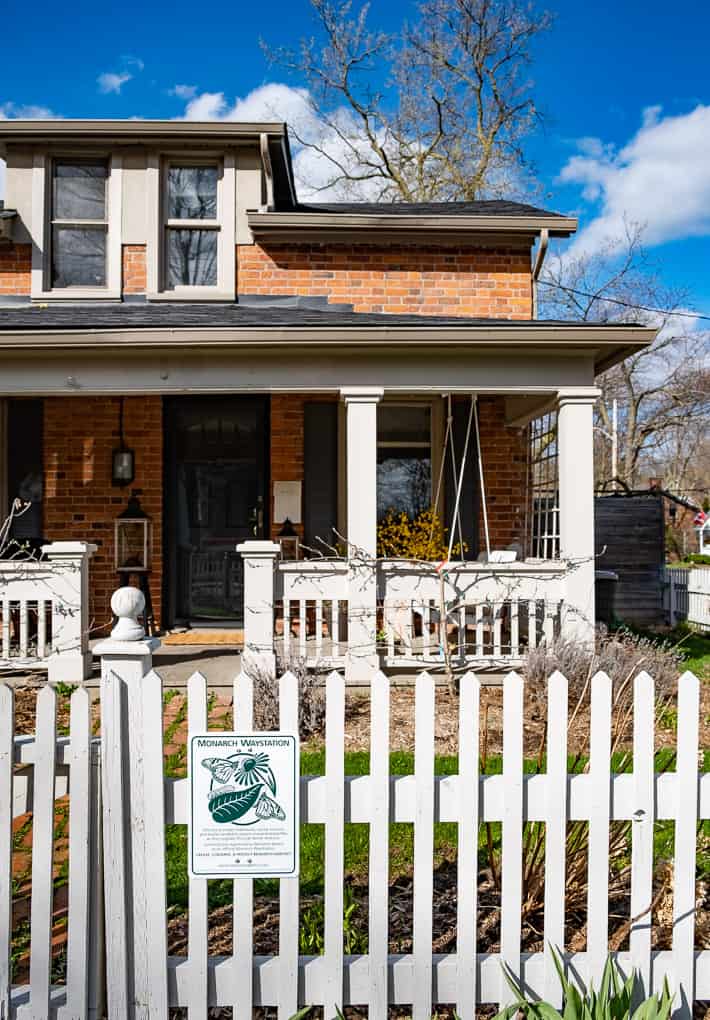 If you're interested, you can get all the information you need about ordering a sign or tags from The Monarch Watch site. This is not a sponsored post by any means. I'm just enthusiastic about Monarchs.
And potatoes.
→Follow me on Instagram where I often make a fool of myself←