I'm going to show you how to make floating candles, because you never know when you're going to find yourself in some kind of floating candle emergency situation. Like an impromptu dinner party or shotgun wedding reception.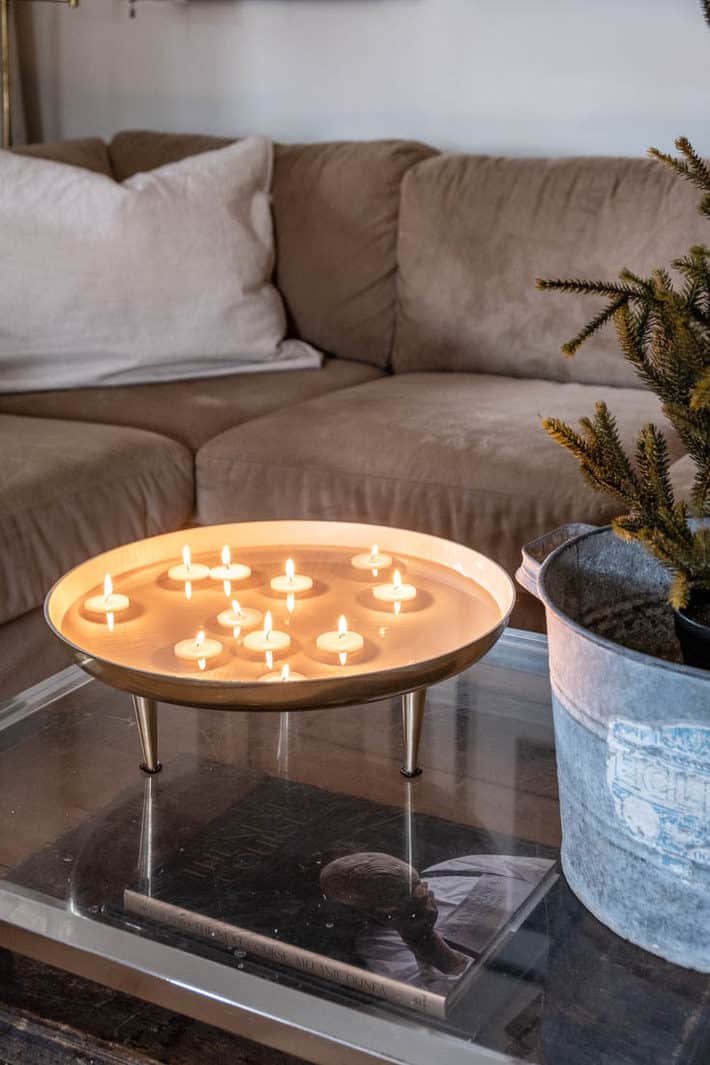 Making floating candles is a little project that has immense reward with very little effort. Almost none in fact; if you can light a candle, you can make a floating candle. If you cannot light a candle you have my condolences on account of the fact you're just a torso.
There isn't a single night all year long that I don't have candles burning. It all goes back to when I was 4 years old and my mother bought me a pillar birthday candle that had age markings on the side like this horrifyingly ugly one on Amazon ( that I LOVE ).
1 year at the top, all the way down to 13 years at the bottom. Every birthday I got to haul the candle out of the basement, scrape the dried up centipedes off it and burn it down a full year. To this day I remember that candle yet I do not remember a single present I got from the age of 1 - 13.
So ... floating candles. They aren't exactly revolutionary but the fact that you can make them out of candles you probably already own is.
All you need are tea lights, which I'm sure 90% of you have shoved in a drawer right now, and one little tip.
How to Make a Floating Candle Out of a Tea Light.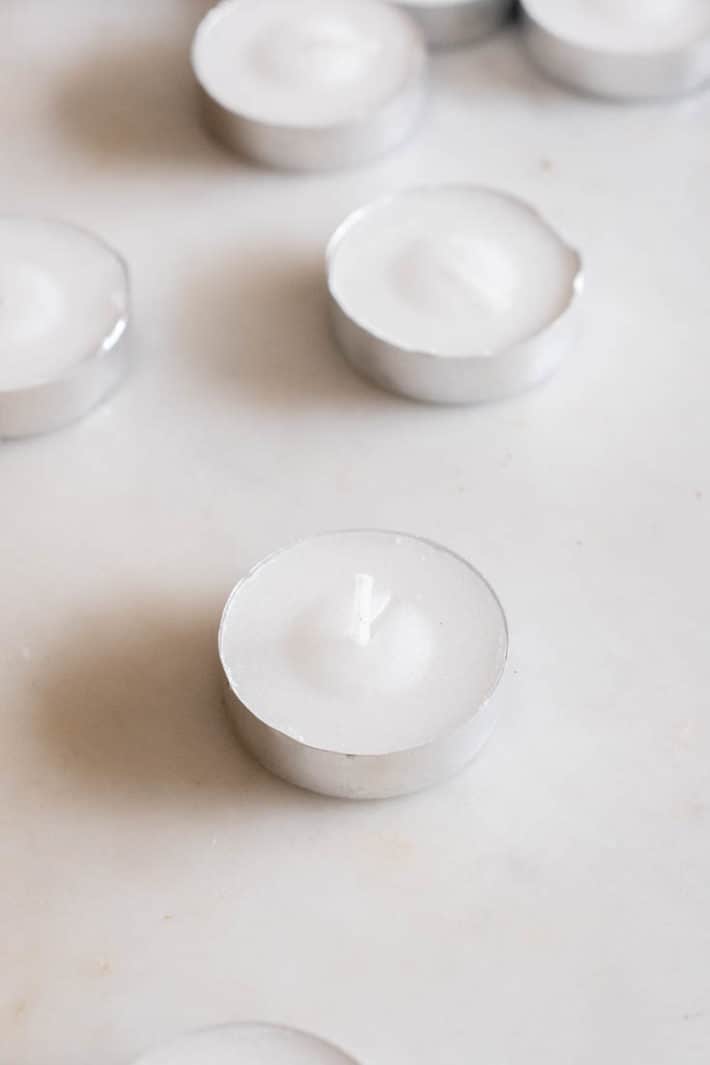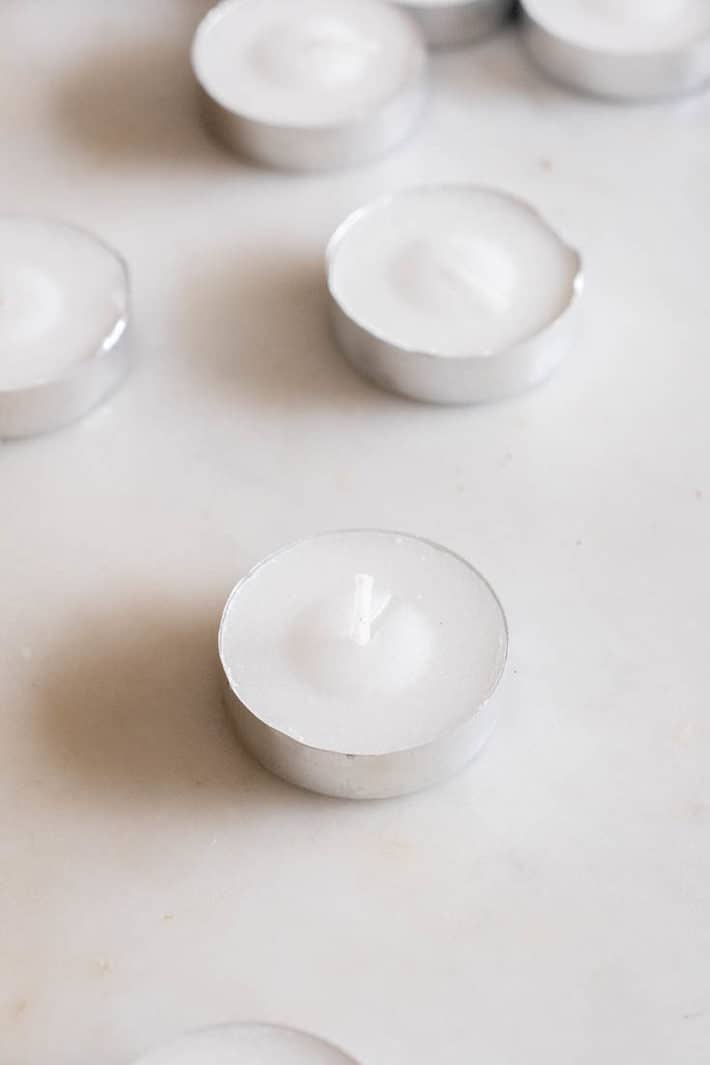 1. Remove your tea light candle from its aluminium cup and flip the candle over.
2. Light another candle (a taper candle is the easiest to work with) and drip some wax from it onto the underside of the tea light until the metal wick holder on the bottom is completely sealed.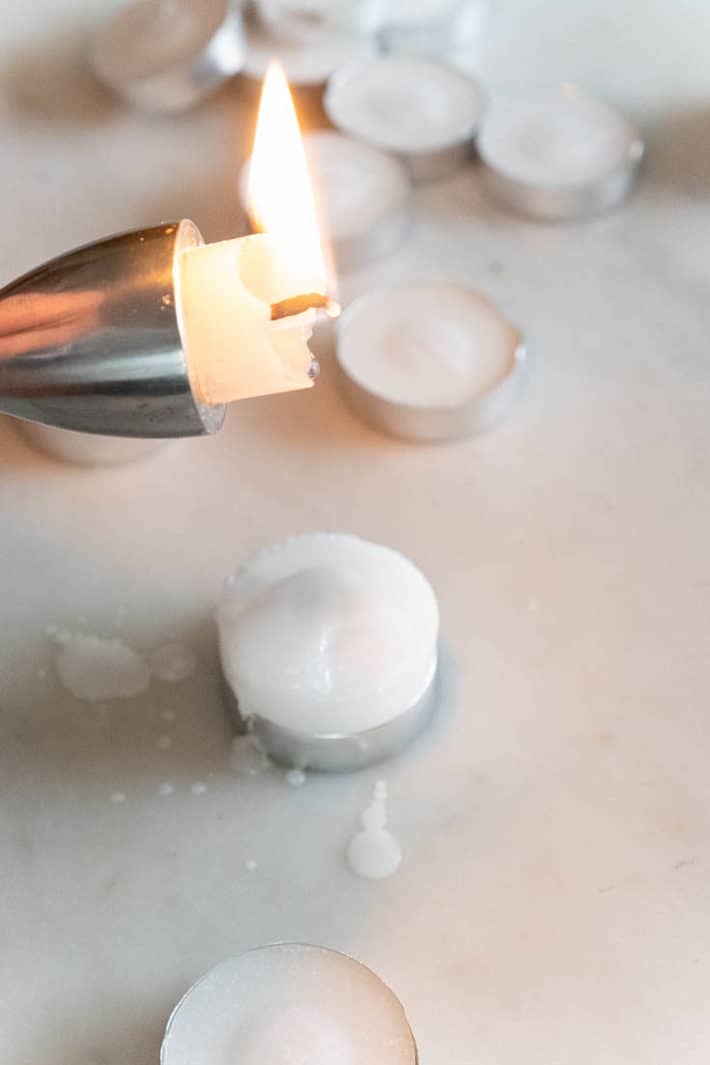 Just line all your tea lights up on a surface you can scrape the dripped wax off of and do them in bulk.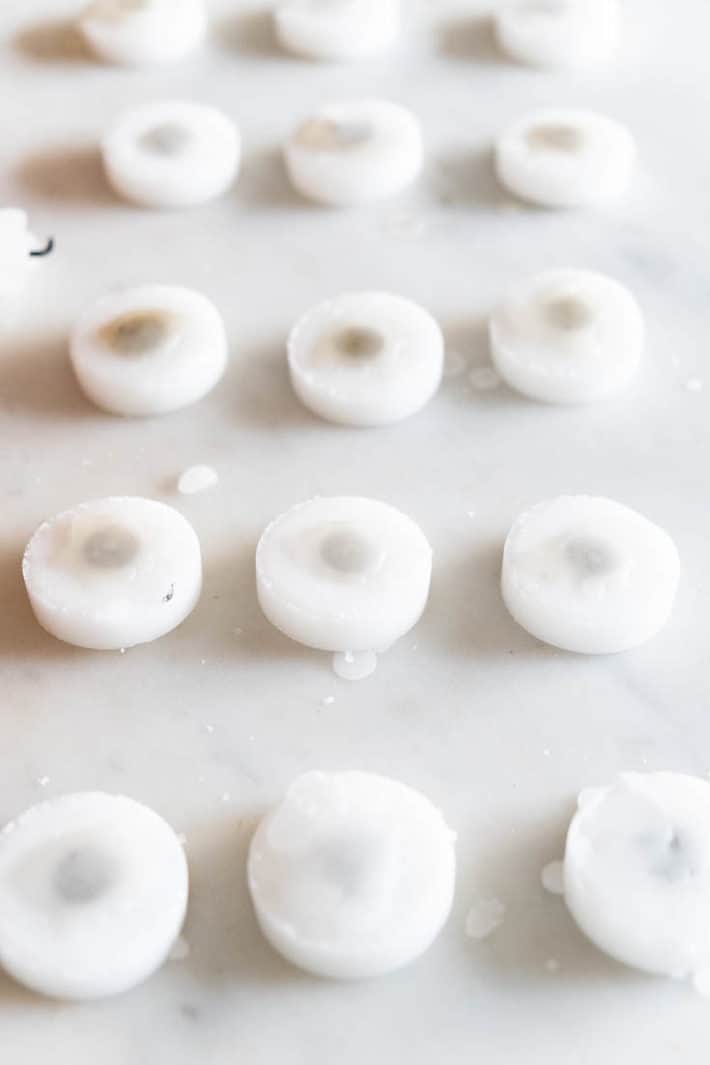 Stick your candles into a bowl, pond, toilet or bathtub and admire. You just made DIY floating candles because you are a DIY badass. And maybe a little lazy and cheap because you didn't just go to the store to buy some floating candles. Join the club.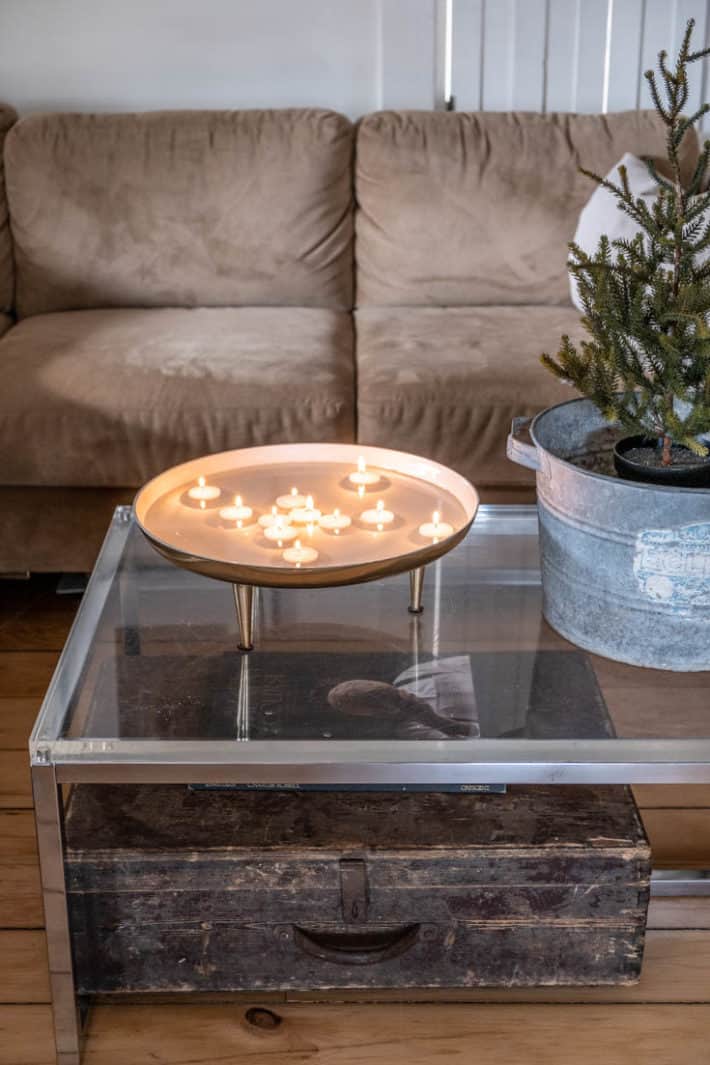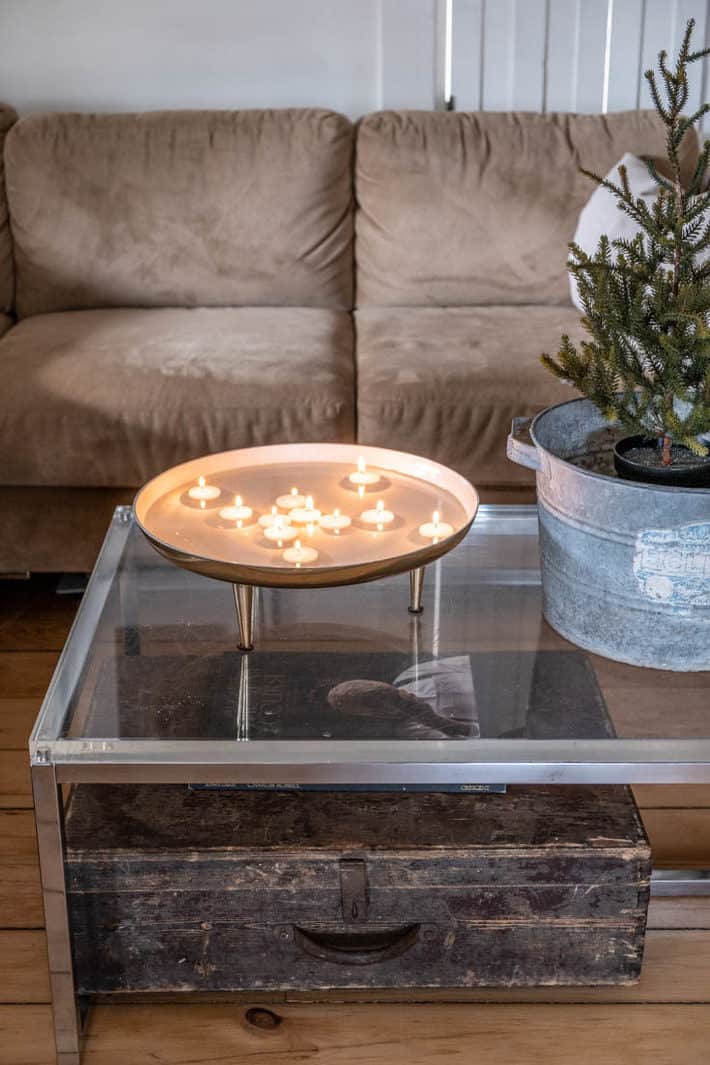 When they're prepped like this the candles will last between 45 minutes and 1½ hours depending on the size of the tea light candle.
Want to make floating taper candles? You can do that too. Here's my tutorial on how to do it.
TIPS
For bigger floating candles, use the cheap candles you can buy in a glass holder. Dollar stores like Dollarama or Dollar Tree have them. Just set the glass candle holder in a bowl of hot water to loosen the candle inside and pull it out. Seal the bottoms the same way. These larger candles will burn for around 2 hours.
Candles with a slightly smaller bottom than top float better than candles with straight sizes.
Freezing the candles prior to burning them will NOT make them last longer. I tested it.
These make a fast and easy centrepiece for that impromptu dinner party you might have. Float a flower or two in a bowl with some floating candles and you're automatically inducted into the Martha Stewart hall of fame. Extra Martha points if you use white candles.
I do not have impromptu dinner parties, but you might. I'm more of an "I like to think about having dinner parties but mainly read cookbooks while watching Netflix instead " kind of gal.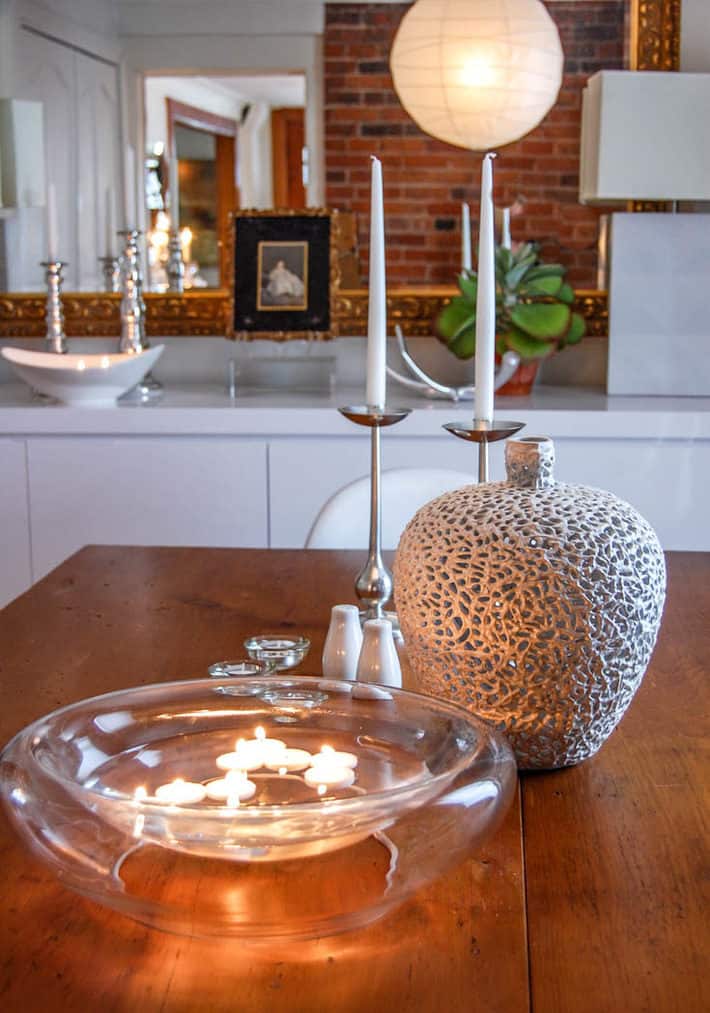 That's all there is to making floating candles out of regular candles. Just seal up any area on the bottom where water might be able to get in, stick the candles in water, light them and wait for the compliments to come rolling in.
Of course, if you're just a torso you will come rolling in too.