Jalapeño burning your hands, eyes or ... whatever else? Allow me to show you how to get jalapeño off your hands as we enter pepper season. Because even though you should wear gloves when you slice hot peppers - you probably don't do that.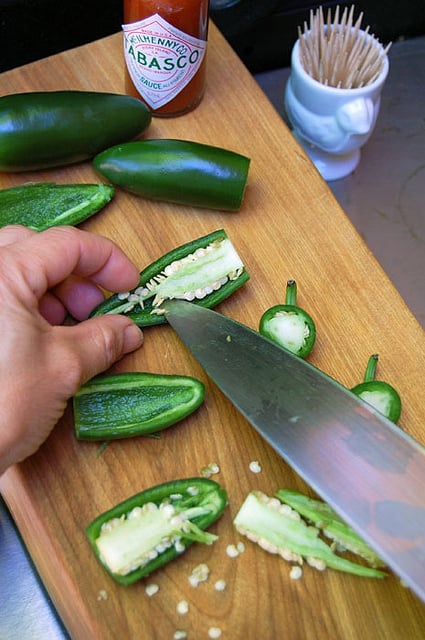 I'm worried that you got to this post because you dipped your hands into jalapeno juice and are now running screaming around your kitchen so I'm getting to the important information immediately.
---
How to Treat a Hot Pepper Burn
Hot peppers contain Capsaicin, a natural oil. So in order to get rid of the pain, you have the neutralize the alkaline oil.
The best way to do that is with something acidic. You cannot wash away a hot pepper burn with soap and water.
Douse or soak the area in milk.
Spread butter or yogurt on the burning area.
Wash your hands with olive oil until the pain goes away and then wash your hands with soap and water.
Dip your hands into a solution of 1 part bleach and 4 parts water. Don't soak your hands in the bleach solution, just dip them in and take them out. Wash your hands immediately afterwards.
Use whatever method will work best with where your burn is. I think dairy products work the best but use what you have. If you don't have olive oil you can substitute with vegetable oil.
** ONLY use the milk method if the pepper burn is in your eyes.
---
I use the milk method all the time.
Here's the thing about me; I injure myself at least 3 times a week. I cut myself, burn myself and just generally maim myself. It's not because I'm particularly clumsy or careless ... I just do a lot. Most of the time I just ignore these injuries and know they'll go away in a few days.
But sometimes I need the pain to go away IMMEDIATELY. Like that time I suffered a chili con carne injury that I couldn't ignore. Nor could anyone who looked at me.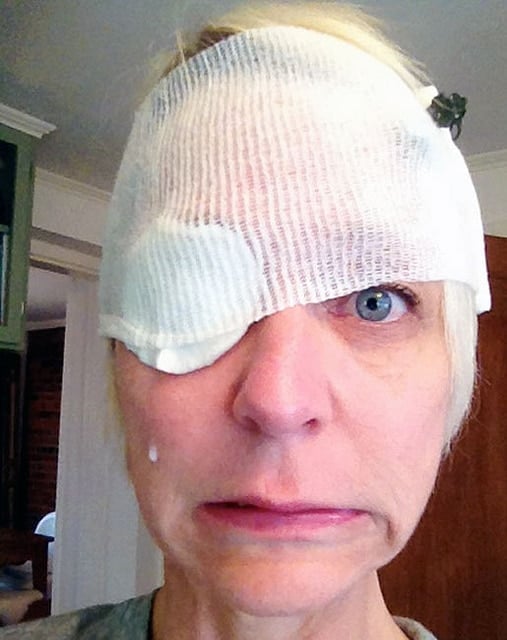 When you have a finger full of hot pepper juice you should avoid touching your eye.
I just soaked a pad in milk and wore it like an eye patch.
So if you get a pepper burn anywhere on your body, including your eyes, your fingers, your mouth, your ... um ... private parts ... the very best thing you can do is soak it in milk or spread yogurt on it.
I left my eye sling on for 20 minutes total and I replaced the cotton pad with a freshly soaked pad every 5 minutes or so. You should feel instant relief from the milk, but as the burn starts to come back, replace with new, cold milk.
Now if you'll excuse me I have a mystery scab that needs to be tended to.
→Follow me on Instagram where I often make a fool of myself←