Every year at this time I share my 5 part series on How to Raise a Monarch Butterfly because this is the perfect time of year to go out Monarch egg hunting. On July 21st, 2022 the Monarch butterfly was put on the international endangered list.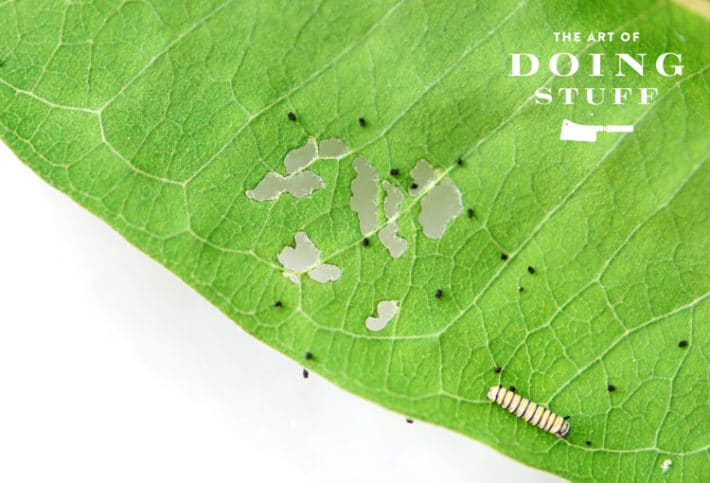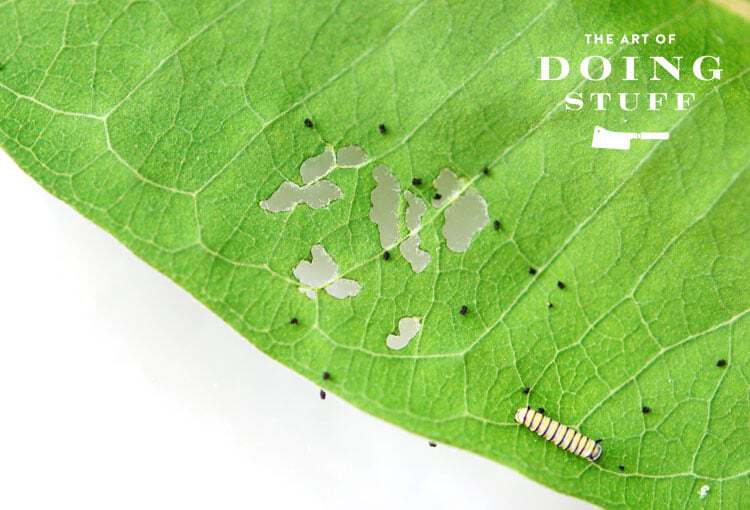 (Monarchs have been considered endangered in Canada since 2016)
I've been raising Monarchs inside my house since about 2012 and outside (you can get instructions to build an outdoor Monarch house like mine here) for the past few years. So I consider myself a bit of a Monarch raising expert. Not that raising Monarchs takes much expertise. If you can identify and find milkweed you basically qualify for the Monarch raising Olympics.
But 3 years ago things took a bit of a turn when the trees in our area of Southern Ontario were infested with very destructive Gypsy Moth caterpillars. And then THIS year the exact same thing happened again.
So I have a NEW WARNING for raising monarchs this year.
BTK
BTK is short for Bacillus Thuringiensis Kurstaki. It's a natural bacterium found in soil. It's the #1 choice for organic gardeners wanting to get rid of cabbage moth caterpillars on their brassicas. It has no known toxic effects on people, animals, plants, fish, birds or bees.
Cities use it to aerial spray trees that are being decimated by gypsy moths without worrying that it'll harm other things.
It all sounds lovely and barefoot in the garden while wearing a crown of flowers, doesn't it? BTK is sprayed on plants that get infested with caterpillars, the caterpillars ingest it, then the caterpillars shrivel up and die.
I use BTK all the time on my brassicas for getting rid of cabbage moth caterpillars. It works great.
That means if your area has sprayed for BTK, your milkweed (the butterfly's host plant) might have BTK on it.
This year my area wasn't sprayed but conservation lands far away from me were. Far enough away that you'd never think the BTK would float kilometres away to my milkweed plants.
BUT IT DID
Early this summer I found quite a few swallowtail caterpillars that had died on my dill plants outside. And more random caterpillars on my apple trees. There's no question it was from BTK.
---
WARNING
IF ANYWHERE AROUND YOUR HOME HAS BEEN SPRAYED WITH BTK REMOVE YOUR MILKWEED PLANTS NOW.
NEW ONES WILL GROW IN THEIR PLACE THAT HAVEN'T BEEN TOUCHED BY BTK.
---
Now, please enjoy learning about how to grow your own Monarch butterfly.
How to Raise Monarchs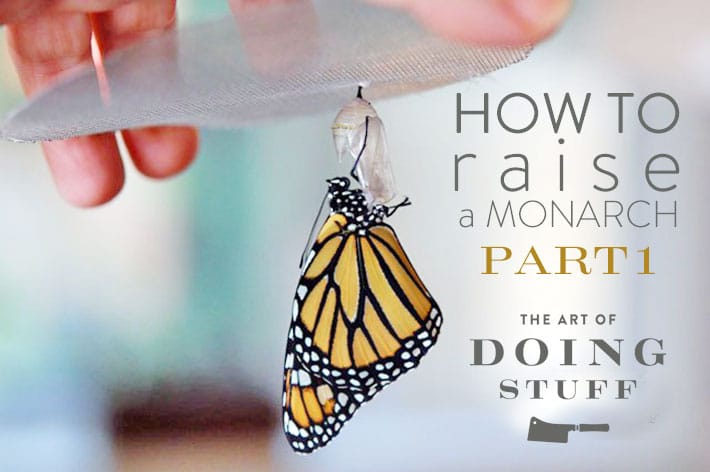 My name's Karen and I have 3 major embarrassments in my life.
1. I have square feet a la Fred Flintstone.
2. Once when I was 13, I laughed so hard at something my friend Debbie said I peed a bit in my Road Runners.
3. I raise Monarch butterflies every summer. Even though I don't have kids.
I must tell you, the Monarchs have elicited the most laughing and finger pointing.
But it doesn't last. Once the butterfly-bully actually sees the miraculous transformation, they get all warm and gooey inside. Like a lava cake.
I once witnessed a hardened criminal (O.K., just some guy who tried to use an expired grocery store coupon) grin with delight after watching part of the Monarch process.
Something just comes over you when you see the amazing, enthralling, captivating sequence that is the life cycle of the Monarch butterfly. Right in your kitchen!
In fact I think if officials were to implement "The Butterfly Program" into high security jails, inmates would immediately become calmer and friendlier. Ditto for rehab centres, war zones and grocery stores that only have 1 cashier working on the Friday of a long weekend.
It takes about a month to grow your own Monarch butterfly. They have 4 distinct stages to their lives:
The Egg (lasts 3-6 days)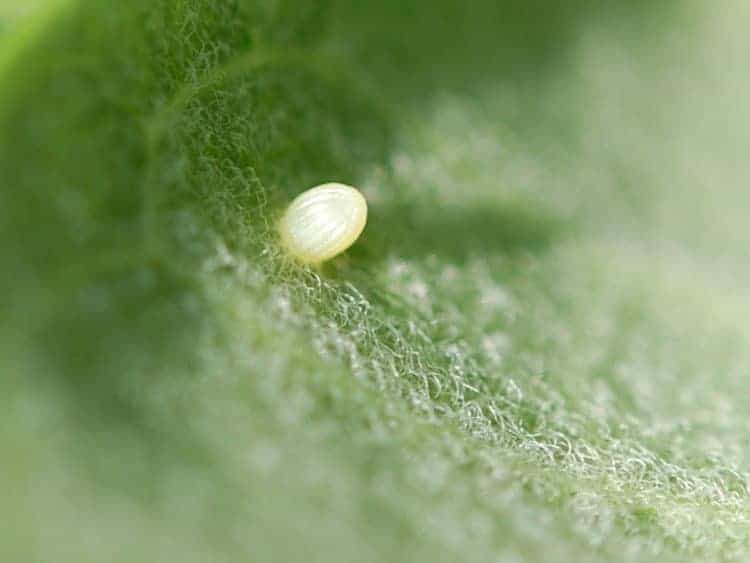 To give you some perspective, this is what the egg looks like on a small milkweed leaf.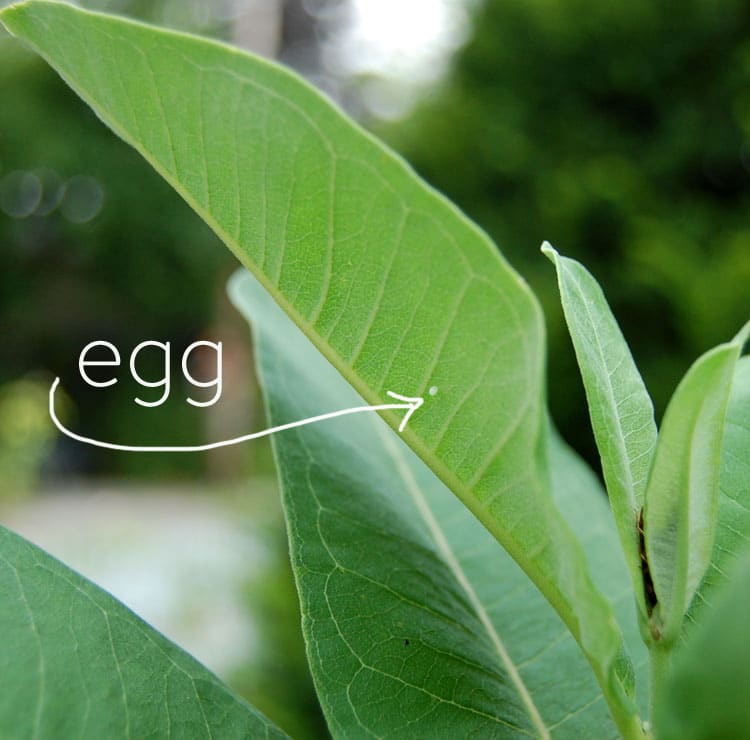 The caterpillar (lasts 10-14 days, with 5 growth periods which involve shedding its skin like a snake)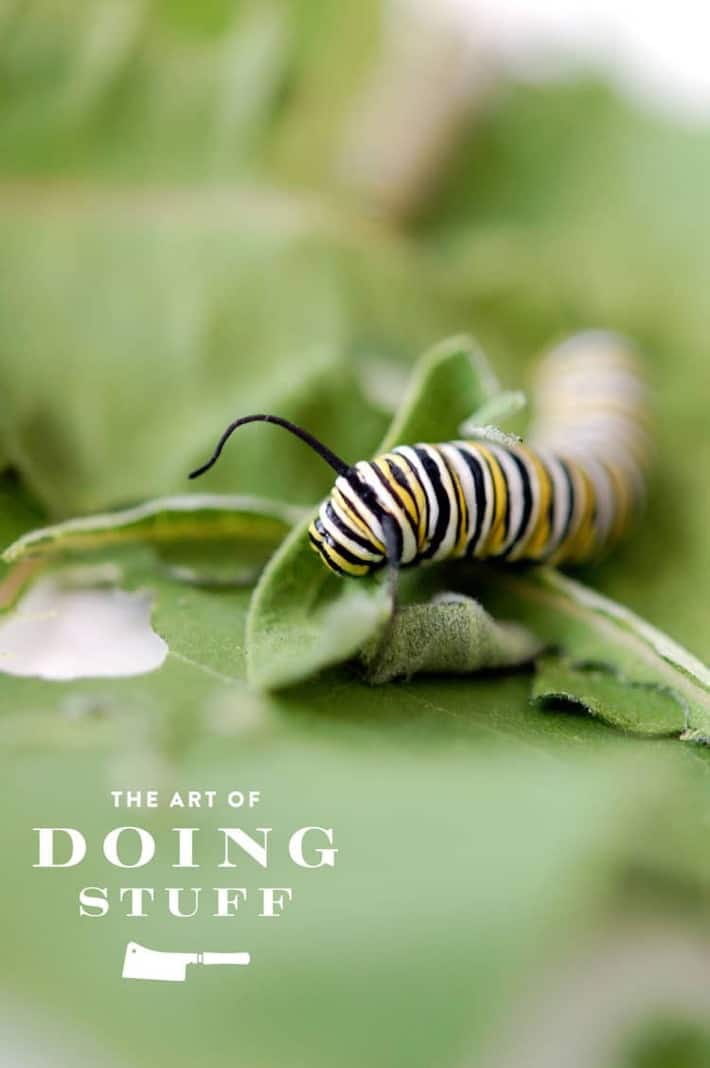 The Chrysalis (lasts 10-14 days)
The Butterfly (lives 2-6 weeks, unless born in the fall, in which case it will become a "migrating" Monarch which will fly to Mexico, live there for 6-8 months, breed, and then die)

If you too would like to divert attention away from your other embarrassing traits, and grow your very own Monarch butterfly.
Want more? Learn the next step - how to find the eggs and what you need to house them in Part II.
→Follow me on Instagram where I often make a fool of myself←