Today was firewood delivery day. 1 bush cord dumped on the road beside my house. It's a moment in my life I usually share around this time.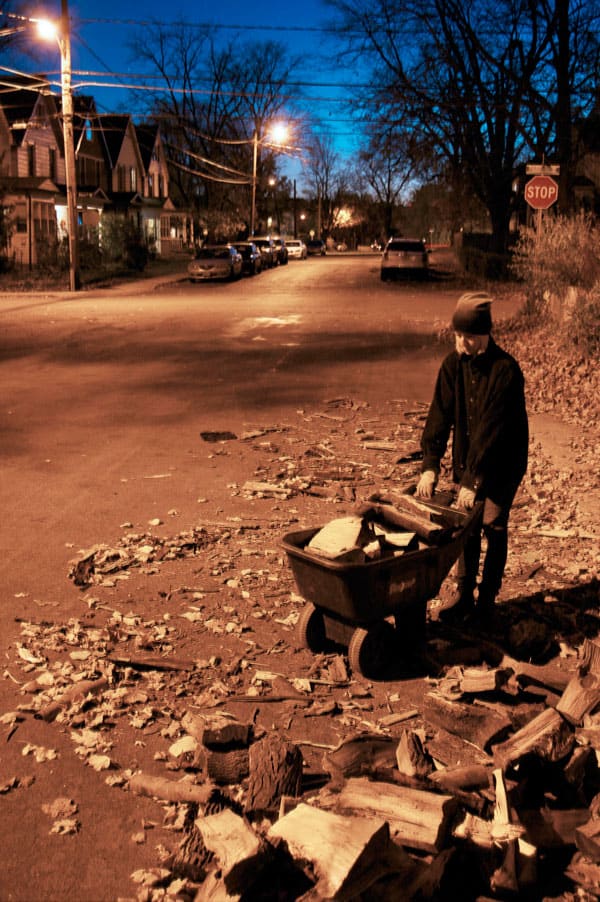 I post a photo of myself standing in front of a wood pile so large it comes with its own sherpa.
The wood normally arrives by around 10 a.m. At 11 a.m. I got a phone call saying it wouldn't arrive until 5. At this point you can sense the wood did not arrive at 5.
The wood arrived at 6:45. Tonight the sun set at 6:17. It was dark. Do you know how many things can crawl out of a piece of firewood? Nobody in their right mind would move wood in the dark.
That's just asking to be strangled by a snake or wake up with roly poly bugs coming out of your ears.
Because I don't have a photo of my wood pile, I'm afraid this week's puzzle is yet again going to be a photo of Philip because the only photos I have on my phone anymore are photos Philip and of small print that I can't read unless I take a picture of it and zoom in.
I'm a Zoomer.
Have a good remainder of your weekend.
karen!
By the way, I've discovered I actually like doing puzzles with a lot more pieces. If it's lower than 100 I feel like I have to race through it. But if you get me up closer to 200 pieces then I lose the urge to race. And can therefore enjoy it.
The 176 Piece Puzzle
Because more is less stress.