The easiest, cheapest landscape lighting hack ever.  Set a few of these glowing outdoor orbs in your backyard and they'll have more impact than installing an outdoor kitchen and an infinity pool.  Not really. But still - they're really nice and quick to make.
Get ready for it ... this one's a doozy. Doozie? Doosey. It's a humdinger. THIS is one of the posts that put me on the map when I started my blog over 10 years ago. Between this post and How to Make a Personal Fire Pit I was the reigning Queen of Pinterest for the summer of 2010. Or maybe it was 2011. Either way I wore a sash and started picking out Corgi names.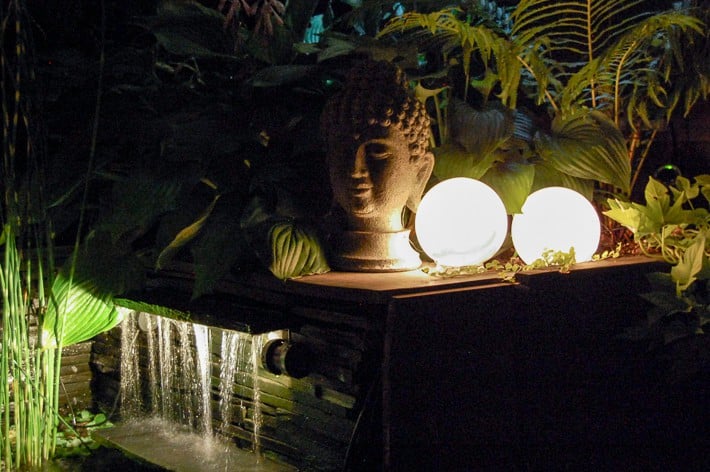 All of this from old light shades and string lights.
It looks high end with a side of huge impact, It costs next to nothing, And even if being "handy" to you means replacing your regular lightbulbs with eco-friendly ones ... you'll be able to do this in 3 minutes flat.
That's right. Some old glass shades, some old (outdoor) Christmas lights and BAM. You're a backyard badass baroness. (There can only be one Queen)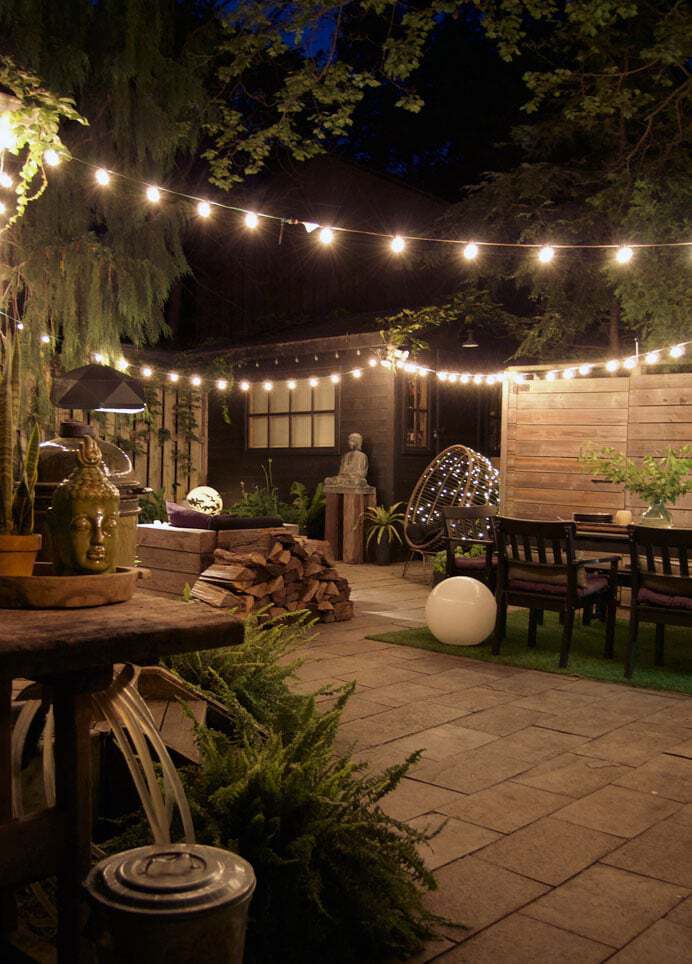 In my attempt to make my backyard a teensy bit more contemporary than my 180 year old house I ran into a few problems. Contemporary outdoor lighting is EXPENSIVE. That's what led me to creating my own.
If I'm gonna shell out a whole whack of cash for something in my backyard it's gonna be on a tenderloin for the BBQ. Or a better BBQ. Or a talking parrot who refers to me as Princess Leia. It isn't gonna be for lighting if I can help it.
So while perusing the local second hand store I came across some truly unfortunate stains on the carpet AND the ubiquitous opaque glass shades. You've probably thrown a few out in your lifetime. Stop doing that. Stop it right now.
And here's the best part! You know those stupid, anger inducing mini lights you have shoved in your basement? The ones where only half of the string lights up? Yeah, um ... this is a perfect use for them. PERFECT!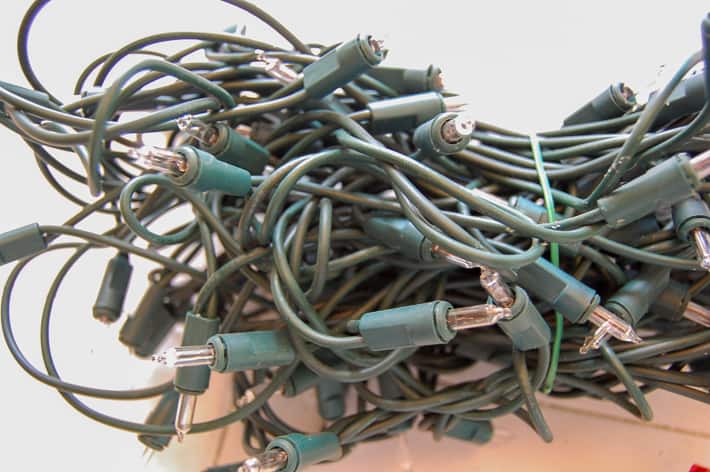 Just stick the glass shades anywhere you want and stuff them full of mini lights. Attach an extension cord if you need to and hide it under your garden dirt or mulch. I have my lights on a timer so they come on every night at dusk.
When I first made these 10 years or so ago solar lighting was pathetic. 3 legged dog in the rain pathetic. Now they're a lot better and they'd be a good way to light these up as well as long as you have a place you can place the solar panel that gets a lot of sun. In the case of my backyard that isn't a good option.
These are the solar powered lights I'd use if you have enough sun.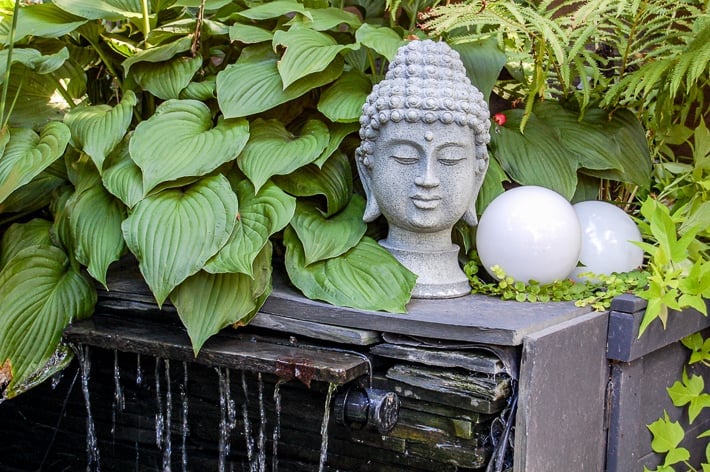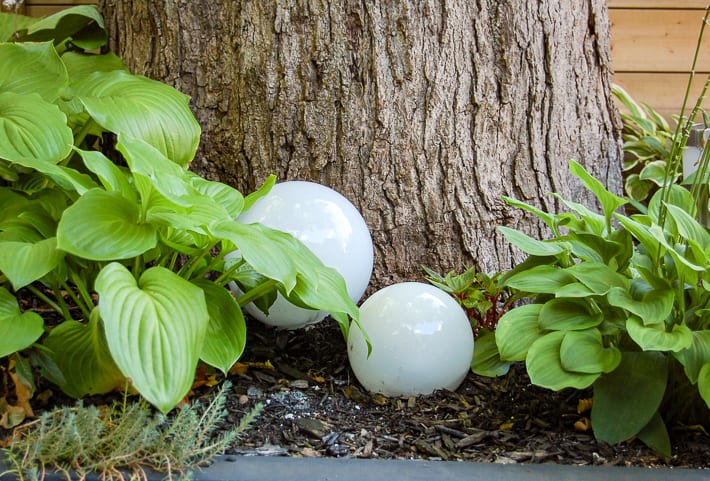 They look beautifull. And it wasn't a fluke that I found these in a second hand store. Every time I've gone into a second hand store I've noticed these shades there. Goodwill, Salvation Army, random Bible Stores ... they're always in there.
Flea markets have them as well! They're usually around $1 - $3 each.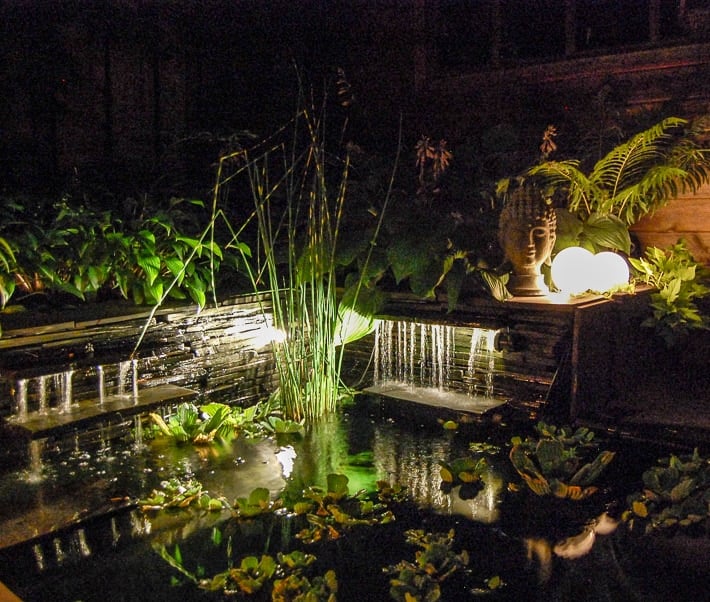 If you don't have a second hand store near you, you can order these shades on Amazon. But the price fluctuates wildly. Sometimes you can get them for $4.99 each for a 6" shade and sometimes they're over $20. And it would be stupid to spend $10 - $15 when you can spend $1 - $3. Right?
Plus reduce, reuse, recycle and all that stuff. If a second hand store doesn't have them now they will, just keep checking back.
Trust me. Queen Princess Leia wouldn't lie to you.
p.s. Look here to learn how to turn these same glass shades into a birdfeeder and Look here to learn how I used them in the winter!