An antique herb drying rack that you can also use to cure garlic and onions sounds pretty good. A DIY one that you can also use as a folding table for your porch or shed? Even better.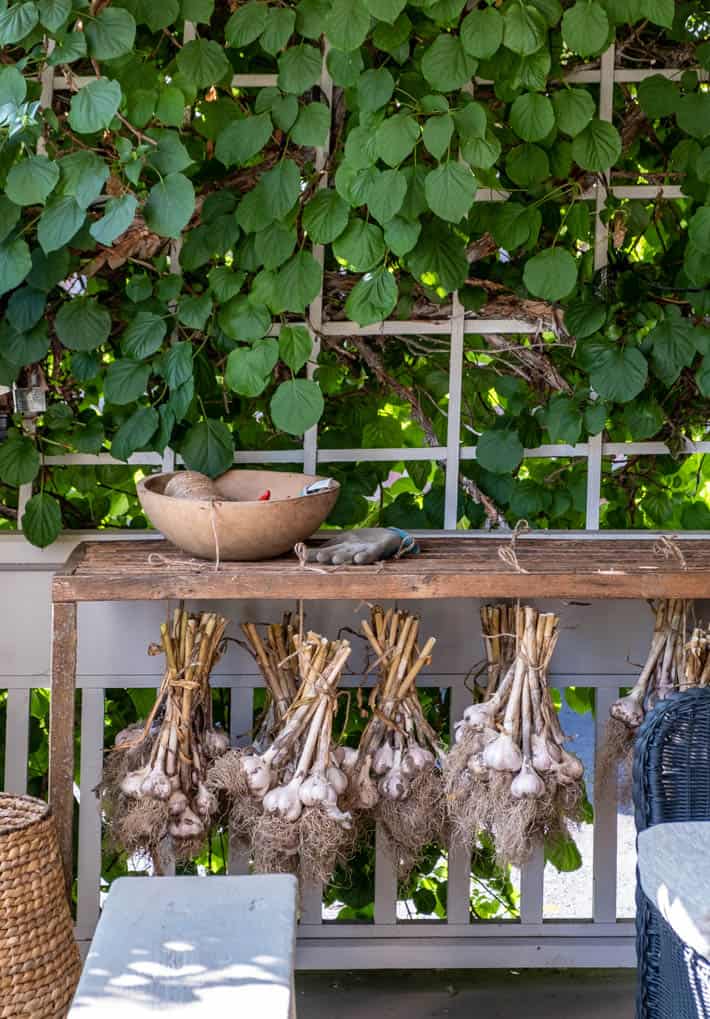 I grow my own onions and garlic. You know that about me. I grow herbs. Also … quite a well known fact. What you might not know is that I hate my porch.
So how are these things correlated? This herb drying rack made me realize what was missing from my front porch. And yes, what was missing was an herb drying rack. My porch is long and skinny with everything lined up in a row because there's no other way to line things up.
Adding this herb drying rack to the end of the porch creates something running in the other direction plus visually it shortens the length of the porch.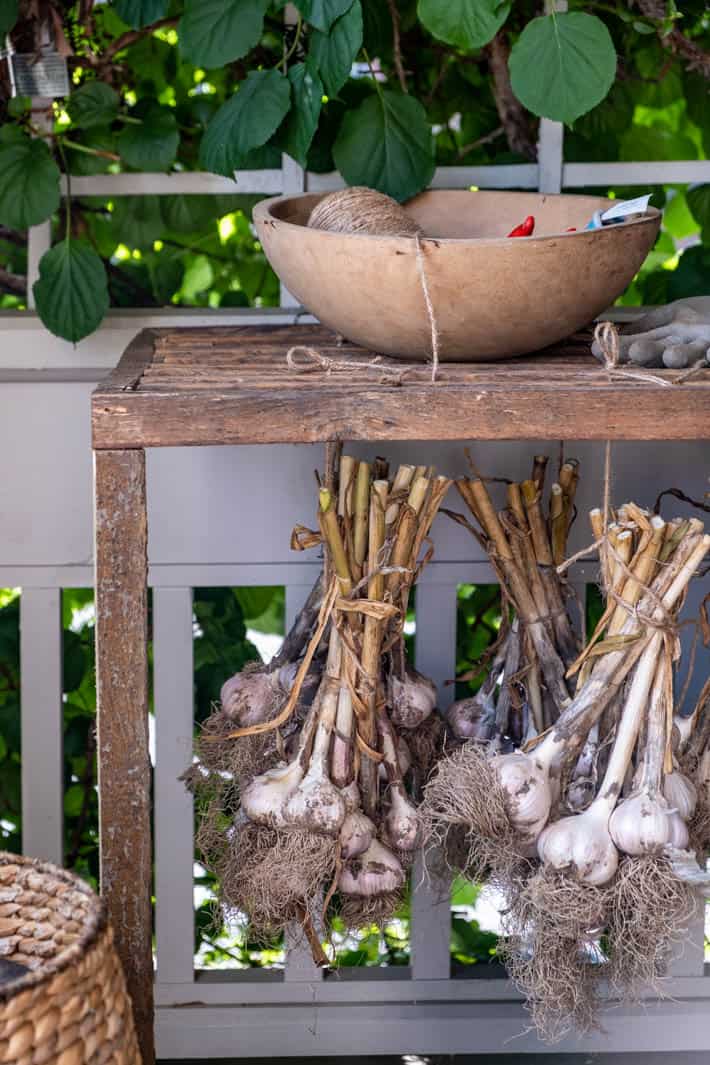 Also it has a purpose, which is pretty important in a house that's only about 1,000 square feet.
I'll use it to cure my garlic and once that's done, it'll be time to cure my onions. Just a reminder if you haven't dug up your garlic yet GO DIG IT UP NOW. If you wait until all the leaves and stem are dead on it, it will still be edible, it just won't store for very long. Here's a tutorial on how and when to dig up garlic.
This ventilated table lets me do both, plus it folds out of the way when I don't want to look at it. Which will be never because as I mentioned … it makes my porch look better.
DIY Herb Drying Rack
I've given you measurements and all kinds of complicated instructions but all you're really doing is making a wood rectangle and then running more pieces of wood in the middle of it. You don't have to use dowels to piece it together, you can use screws or nails or whatever you want.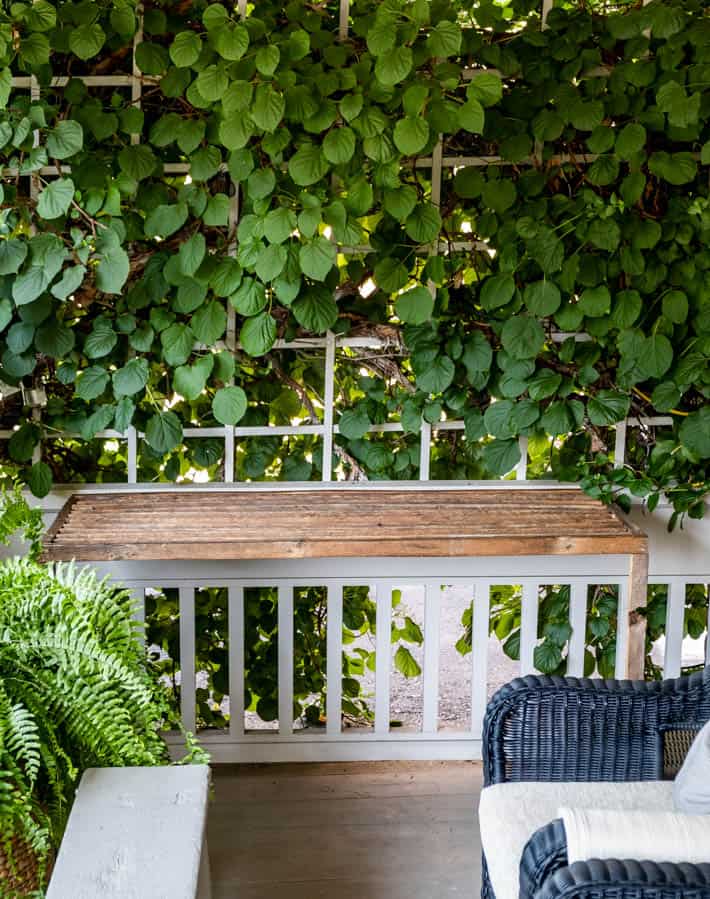 It can be as wide or narrow as the space you have for it and if you really want to be lazy you can forget the hinges and legs and just rest it on a couple of sawhorses for your herb drying needs. Do you have herb drying needs or am I living in a world that imagines people have herb drying needs?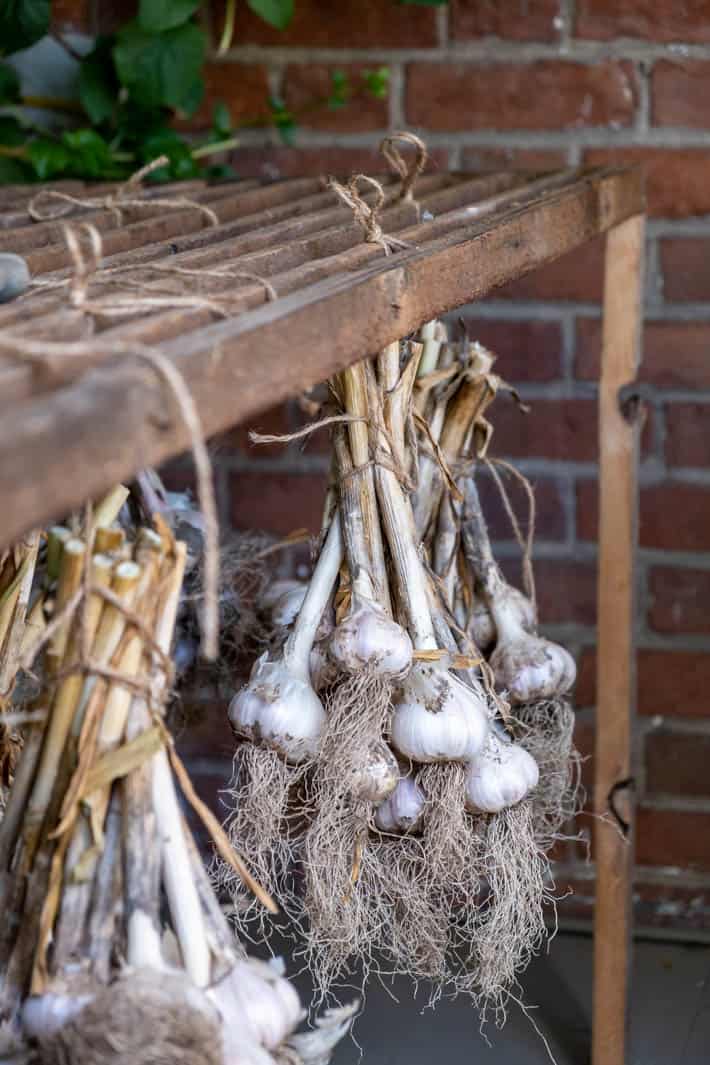 Surely you have garlic curing needs, I mean, you aren't a gaggle of fancy rich people who just go out and BUY garlic willy nilly are you? Oh. You are.
O.K. well, I happen to know everyone needs a cute little flip out table. It'll fit on a balcony, in a garage, shed or porch.
And if it's going on your porch … it'll definitely make it look better.
→Follow me on Instagram where I often make a fool of myself←