Cogeco cable to be precise. I know you're thinking you don't know what Cogeco is so you don't care about this post. Maybe you'll skip it to read another blog about how to make steaks or muffins or replacement heart valves out of cauliflower.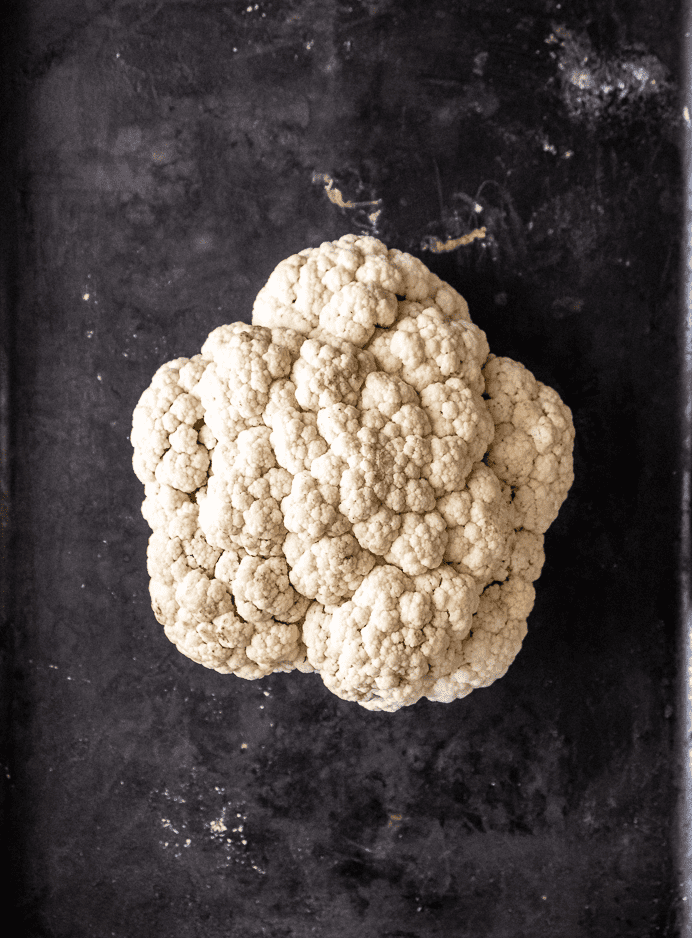 But even though we might not have the exact same television cable provider, we all have the shared experience of crying at least once in our lifetime during, before or after talking to one of their representatives on the telephone.
Actually, if you really don't care about cable companies you can go head over to my curried cauliflower soup post.
In late August I was working in my office, probably spending too much time trying to Photoshop Mrs. Garrett into a photo with myself.
I turned the television on for a second to see what was going on in the world before I took Philip for a lunchtime walk.
The news didn't come on, the television didn't work. So I did all the things you do. I turned the tv off and on again, I stuck my hand through a blanket of cobwebs around the back and wiggled the cables, I stared at the modem, and then the router. I reset them both and then I turned the television on again.
Looking into the screen all I could see was my own reflection staring back at myself.
At this point I wasn't concerned because it was probably just an outage. Maybe a squirrel ran across a line or a repairman accidentally did something they weren't supposed to do but was going to fix it within the next 20-30 minutes.
Also I wasn't concerned because I hadn't realized that my Internet wasn't working either.
People who have a family that they live with have mothers, brothers, fathers, sisters and more in their house. People who live alone have cable and Internet.
You take away those - you take away our family.
It's our noise and conversations and music and EVERYTHING. I use the Internet at least 8 hours a day for work, to watch television shows, movies, listen to music, talk to Google, take down my grocery list, remind me to go to the dentist and help find pictures of Mrs. Garrett.
The second I realized my cable AND Internet were gone I quickly checked to make sure I still had toilet paper (tragedies always appear in 3s) and ran for the phone.
I called Cogeco (the cable company) and trying very much to sound in control, asked them if there was an outage in my area?
- No ma'am. There are no outages, but I can see 2 of your neighbours have called in to say they're having trouble.
So there's an outage.
-No ma'am. We can't consider it an outage and report it unless 4 people call us about it.
What if no one else calls? Am I just going to be cableless - forever? Will I have to perform puppet shows for myself? How is this going to work???
-Ma'am?
Um ... listen, I don't mean to go all Soprano on you, but you've kidnapped my entire family and I'm not feeling good about it. How are we going to fix this?
-Have you tried to re...
YESSS.
-O.K., well, this is a bit unusual with both your television cable and Internet going out. Let me make some calls and I'll phone you back.
O.K., that would be great. Sorry about the veiled threat. Could you just send me a picture of the last episode of The Handmaid's Tale so I know they're O.K.?
I hung up and finally took Philip for his walk. Obviously an hour later when I returned home I expected to walk into a house full of life. The Facts of Life specifically.
Still no service. Still no call.
After a walk around the neighbourhood, two conversations and 1 unexpected text message I was prompted to look up, up, way up.
Just a story and a half actually, so really not so far up.
There, near my roofline, on the left side of my house was a very definite messy looking mechanical bit. I turned my body 90° to look in the opposite direction.
I missed it at first but then I saw it. My television cable half stuck in a tree and half dangling down in the middle of the road.
Word on the street is that a truck drove down the road, caught my cable and ripped it right off of my house.
EXCELLENT. I now had an obvious reason as to why my cable was out.
I called the cable company immediately and they were appropriately alarmed and concerned.  A live wire?! Hanging right in the street?? They were going to send someone out to fix it.  It *could* be within a couple of hours.
I reminded them that there was this live wire just hanging down from the sky in front of windshields, like an anemic drive through car wash. 
They told me not to touch the cable so I didn't. But then my neighbour drove into it. So he very much did touch it when he hopped out of his car and threw it across the street onto the sidewalk.
Hours went by without anyone coming to fix it.
I sat in the dark looking out the window and down the street until 10 p.m. waiting for the cable van that never showed up. I was in the dark because even though my electricity was working, I turned the lights off to emphasize my state of patheticness. . Sad, alone, unable to connect with the world in any meaningful way unless I used my cell phone data.
Lights blinked on in the neighbourhood all around me.  The blue glow and flicker of my lost loved ones spilling out of every house.
It was a damn shame.
The next afternoon when still no one showed up I called Cogeco back. They were so sorry about what happened. A live wire dangling from a tree you say! How awful.
Someone might even be out to fix it by the end of the day. Friday at the latest. But maybe even by the end of the day.
This scene repeated for 5 days with me having to repeat my name, phone number, address, blood type, account number, secret number password and how can they help me at least 3 times per phone call.
My demeanour was quite dark by day 4.
On day 5 a very nice worker rolled down the street in a Cogeco Cable ambulance.
Even though I didn't actually care how he was because I was in mourning, we said our pleasantries. For a full 3 minutes I appeared to be perfectly cordial even though I just wanted him to slingshot himself onto my roof and immediately fix my cable.
At 3 and a half minutes my face froze into a horror gasp.
Oops. He wasn't going to be able to fix my cable today even though I was standing there and he was standing there and he had a van filled with equipment to fix it and he went to school for it and everything.
He couldn't do it because there needed to be an official traffic stopper in case my street was suddenly converted into a superhighway in the next 15 minutes.
I asked if I could be the traffic stopper. I said I'm small but I can be freakishly assertive and really, it's not a terribly busy street.
I was willing at this point to risk my life to get the Internet back. More telling was the fact I was also willing to wear an orange vest and a hard hat.
Obviously they weren't going to allow me to do that due to insurance reasons so he'd have to call for backup. Just a few more minutes.
- Sorry ma'am no one else is around to help. I'm really sorry but I'm going to have to make a call and schedule you in for another day.
As luck would have it, this particular worker could see me break right in front of him.
He went back to his truck for quite a while then came back to tell me he found a worker having his lunch at a coffee shop down the street.
He was a qualified traffic stopper and would be right over. Sure enough, a few minutes later the certified traffic stopper hopped out of his van with an outhouse sized to-go coffee cup and plunked himself on the curb.
They brought in the professionals. I was an important customer.
By the end of the day I had cable.
By the end of the week I had a new cable provider: Bell. Cogeco's only competition. And therefore, with only 2 providers in my area, no competition at all really.
This is just the bare minimum of my Cogeco cable story. A company I've been with and forgiven for a multitude of issues and mistakes over the past 20 years.
A week after getting used to my new cable provider I called Cogeco.
I had it all played out in my head. I would call Cogeco and announce that after 20 years with them I wanted to cancel my service. They would offer me a discount to stay and I would say NO! You should have offered me better service! OR a discount after say, a decade of being a loyal customer.
This is what happened:
Hello Cogeco?
- Can I get your name please?
I very calmly tell her all the information I've told other Cogeco employees so often over the past week that I can say it before they even ask for it. Then I tell her I am cancelling their service.
This is where they're going to beg me to stay. I can't wait.
- And why are you leaving Cogeco today?
For all of the reasons. Whatever your little book there says is a reason I'm might be leaving I'm leaving for all of those reasons; price, service, archaic technology, misrepresentation, just cause I feel like it, your company logo colours are ugly, I don't like your commercials, my 87 year old mother who also uses your service and can't remember to drink water even though I remind her twice a day HAS YOUR PHONE NUMBER MEMORIZED because she has to call you so often.
Also, a truck drove past my house, ripped the cable right off of it and it took you 5 days to fix it.
- It's not our fault a truck ripped the cable off your house you know.
I'd really just like to cancel please. I already have another provider.
- I could have given you a huge discount if you hadn't already signed up with another company.
I said nothing. But I'm sure she heard my rapid blinking.
You can sense this story is wrapping up right now can't you? You're looking at your watch or savouring the last sentences.
It's not the end of the story.
Today is November 10th. Almost 2 and a half months since the dangling cable, and 2 months since I cancelled my contract with the help of their outstanding customer service representative "It's not our fault a truck ripped the cable off of your house, you know."
Before hanging up "It's not our fault a truck ripped the cable off of your house, you know." told me I should be made aware that the cable company I had replaced Cogeco with had terrible customer service.
Then she hung up.
And didn't cancel my service.
Up until this morning, 2 months after cancelling I was still being billed and the money was being automatically withdrawn from my account. On coffee number 2, I went through 2 phone representatives and 1 supervisor before I was convinced my service had actually been cancelled and my money refunded.
As we really do come to the end of this story the lesson I want you to take from this is that cauliflowers can do a lot of things, but unlike television or the Internet, they'll never be one of the family.