Actually, whenever there's any sort of almost catastrophic event like a snowstorm or the death of Big while Carrie stands around just looking at him, this is the dinner I cozy up with.
Not this. The actual cozy up dinner is coming up. THIS is one of my 3 quick & cozy winter favourites - a homemade chicken burger with fries and a salad.
I didn't want to fill up on the salad so I made a simple salad of one leaf of lettuce like they do in Michelin star restaurants.
Aerogarden growth update
Obviously I grew that salad in my Aerogarden. And it just about killed me to pluck off a leaf.
Have a look below to see the progress the lettuce has made in the past 7 days.
Total grow time - 14 days.
I was so happy with how quickly this grew that I planted 2 more lettuce seeds: one romaine, one red oak leaf.
The tomato plant is also doing well.
I was just kidding about using the lettuce as a salad, obviously it was for the chicken burger.
But remember the chicken burgers aren't my #1 go to snowstorm meal. That's coming up after I bore you with talking about my poodle.
We're going to get to the dinner momentarily. I first wanted to bring attention to the fact that I'm grooming my own poodle which is more challenging than catching a slick piglet.
The piglet isn't my go-to dinner either.
I've shown both photos above to highlight all of my errors. Well, not all of them, because for instance the photos don't show my biggest error, which was using a clipper with no guard to skim over his coat for my method of trimming.
While all the poodle owners and groomers finish up the sign of the cross on themselves I'll explain that poodles are weird.
They have hair that grows like human hair and it's curly. But you can't leave it curly because it will become dread locks with all the running, jumping and rolling that poodles are prone to.
When your poodle gets wet either from swimming or a bath you have to fluff and blow dry them afterwards.
Like a Hollywood starlet.
The curly coat of a poodle will get matted right down to the skin if you don't take care of it and taking care of it means blow drying your poodle's coat STRAIGHT with a high velocity dryer every time you bathe them.
He goes to the groomer every 3 months (instead of the recommended 4-6 weeks) but I maintain him in between appointments by bathing, blow drying and trimming him myself. That includes shaving his face and feet.
I've lightened the second photo above so you can better see my spectacularly bad job. He's got chunks out of him, and it's uneven but he doesn't care. And neither do I.
I'll get better with practice.
Or I'll get a higher paying job that will afford me the luxury of a real groomer every 4-6 weeks.
How Much Time It Takes
To get this not terrible, but also not great look on my poodle it took me close to 6 hours over 3 days.
First night - 1.5 hours of "line brushing". That's where you go inch by inch through the coat with a brush and the a comb to make sure every single hair is brushed out and not matted.
Second day - 2 hours for bath and blow dry. 30 minutes for bathing and rinsing, 1.5 hours of blow drying and brushing out.
Third day - 2.5 hours of coat clipping, nail trimming, cleaning his ears and shaving his face and feet. I also spent time practicing using the scissors on him.
---
THE DINNER
My area of Southwestern Ontario is called The Golden Horseshoe. It's an area that's dissected by the U shaped tip of Lake Ontario. And that lake often intensifies snow storms or makes them up on all it's own.
And that is called lake effect snow.
This week we got about 20 cm of snow (8 inches) and this weekend we're on track to get another 20 cm.
As soon as I found out we were getting a lot of snow I started a pot of chili.
Chili is my go to catastrophe meal.
I make it every every time a tv series I love changes cast members.
It takes good, it's filling, it's all in one pot, then all in 1 bowl. Easy easy. And after shovelling wet, heavy snow for an hour there's nothing better than I can think of.
But now there's a second snowfall coming and I have a choice to make. Do I eat chili again (I still have a few servings left) or do I come up with a 2nd choice snowstorm meal?
On the PRO chili again side - I didn't have a proper assemblage of toppings for it the first time around, so I could go to the store and get avocado and corn chips and do it RIGHT this time.
Or ... do I make Gramma's Spaghetti & Meatballs?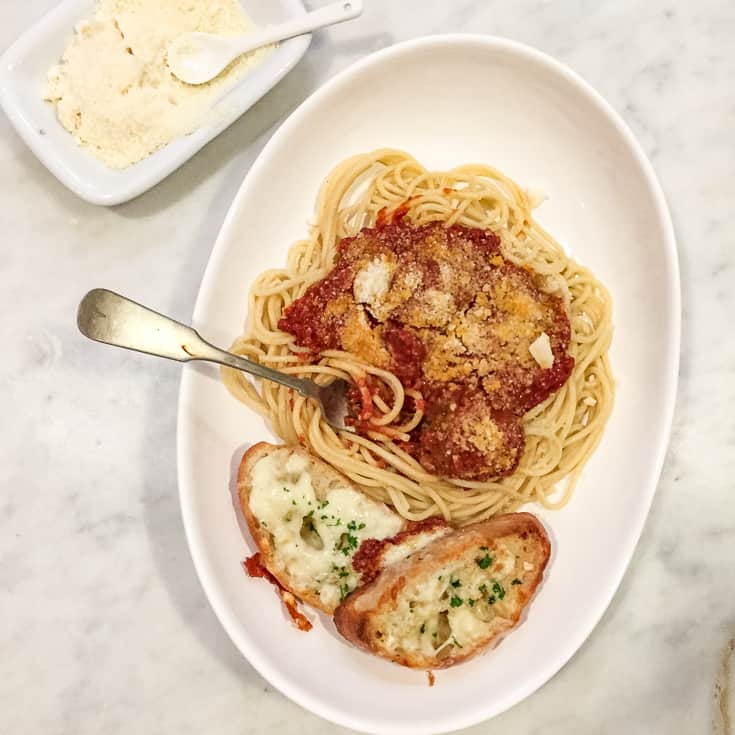 I've made my decision.
I'm having corn chips and avocado for dinner.
I've run out of room and time for the puzzle so you'll be getting that tomorrow.
karen!