Sick of limp lettuce? You might be storing it wrong. For lettuce that stays crisp and fresh longer you need to let it do two things. It needs to be able to breathe and have access to moisture. Both of these things are easily accomplished with a salad bag.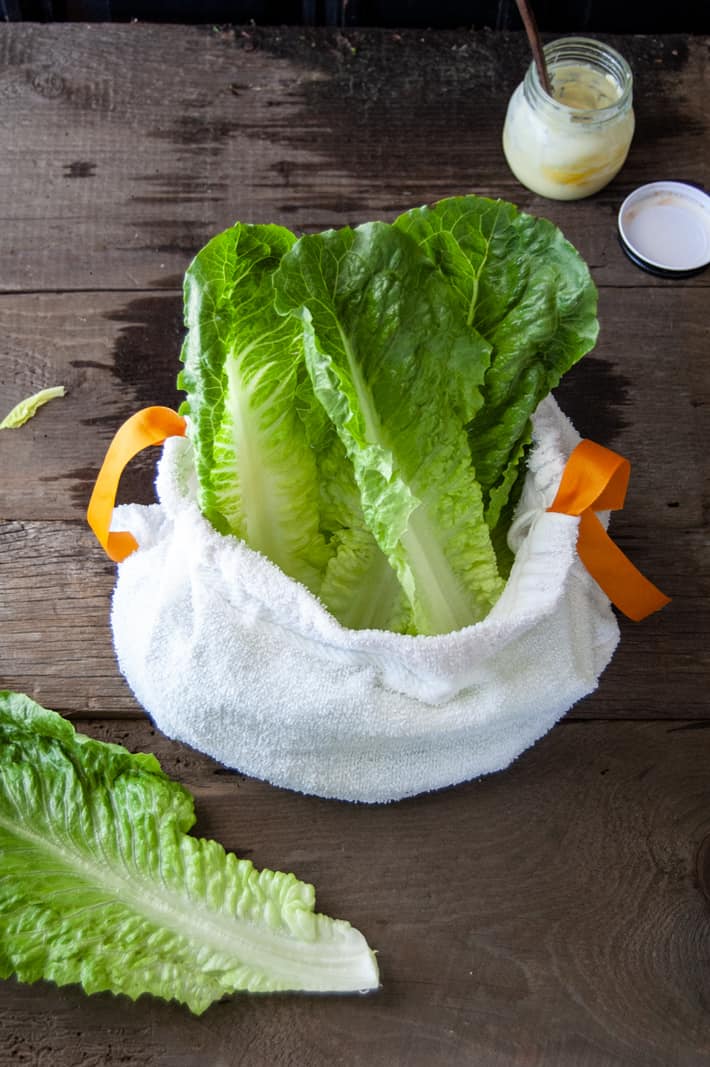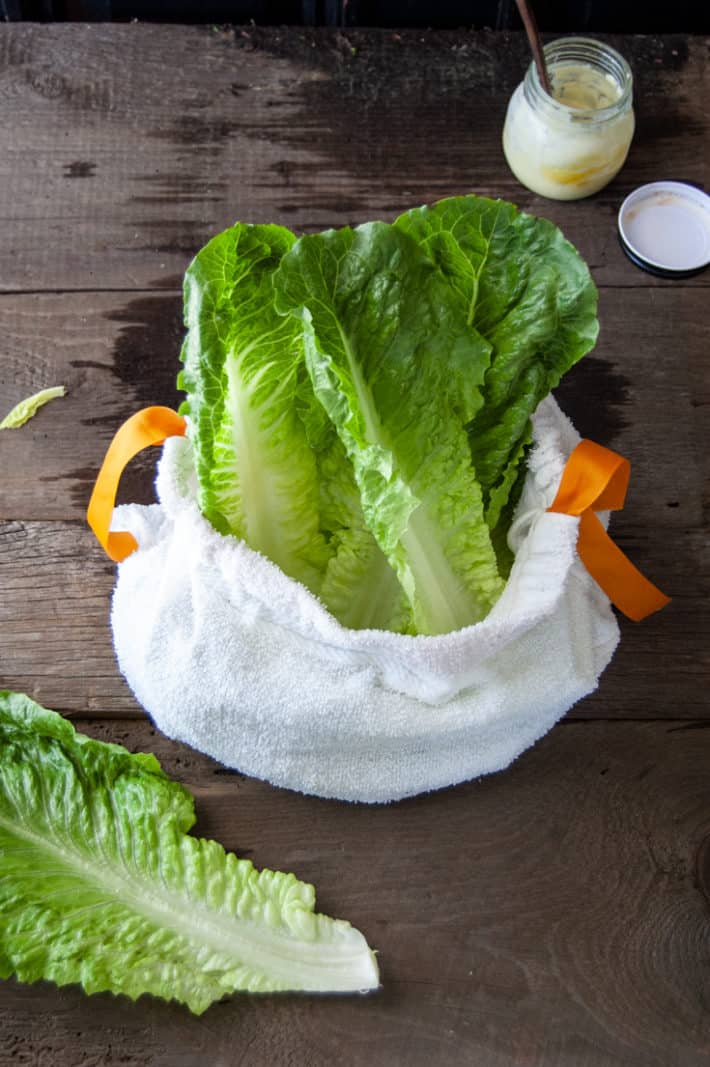 I'm not going to complain about the heat. I'm not going to do it. We had the most winter-like spring ever and I vowed not to complain about the heat when it came. Instead I will simply inform you that all of my organs have liquified and now slosh when I walk.
And summer gut sloshing means it's salad season. The trick to a great salad in the summer is to keep the lettuce crisp. Very few things in this world are better when they're limp and lettuce is no exception so I have two tips for you today. One on how to bring sickly lettuce back to life and one on how to keep lettuce fresh longer.
HOW TO REVIVE LIMP LETTUCE.
If your lettuce isn't "rusty" or slimy and is just sort of bending and sad looking, you can usually revive it by letting it soak in ice cold water for 15 minutes or so.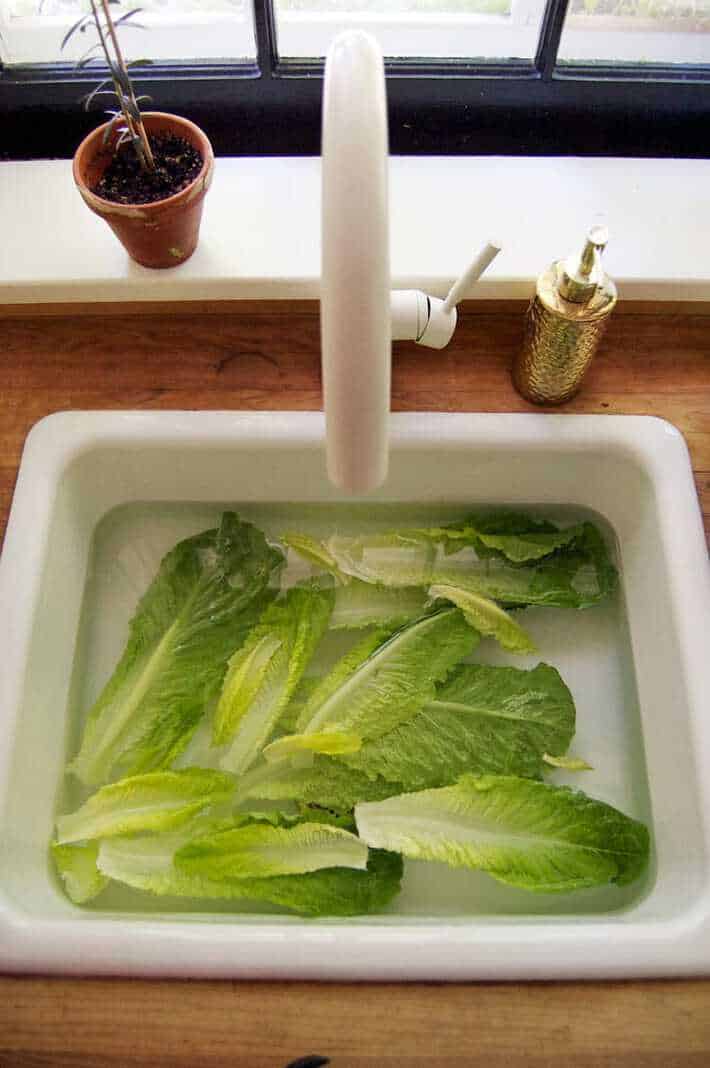 You can do it in your sink or in a large bowl with cold water.
Then dry the lettuce with a salad spinner (this is the salad spinner I use) and store it in a plastic bag with a couple of damp paper towels. The paper towels will absorb extra moisture when there's too much and it will also keep the bag humid enough to keep the lettuce crisp.
---
OR you can be one of the cool kids and use a Salad Bag which means you'll never have limp lettuce again and you'll NEVER have to dry lettuce again. It's the kind of revelation that'll make you question your entire existence. Turn your liquid guts solid again. I'm not kidding.
YOU WILL NEVER HAVE TO DRY LETTUCE AGAIN. This is real people, this is happening.
This is where I disclose what most of you don't want to hear. You have to sew 4 straightish lines to make your Salad Bag. On a sewing machine. Sorry 'bout that but it's true. I know there are some of you out there who are opposed to sewing but sometimes you've gotta suck it up and do what needs to be done.
If you already know there is absolutely no way in hell you're going to sew a salad bag, you can buy a Salad Sac on Amazon.
HOW TO MAKE A SALAD BAG.
Materials
1, Terry cloth hand towel
2, lengths of cord, rope or ribbon (approximately 40″ each)
Lay out your hand towel right side up.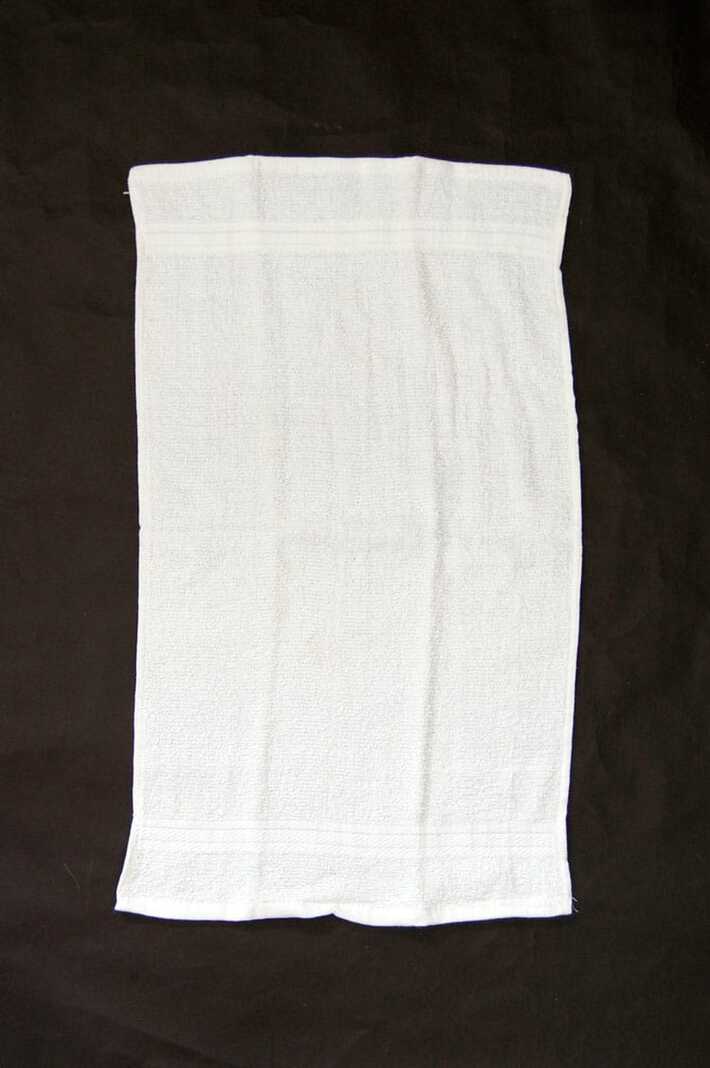 2. Fold the bottom up to meet the top.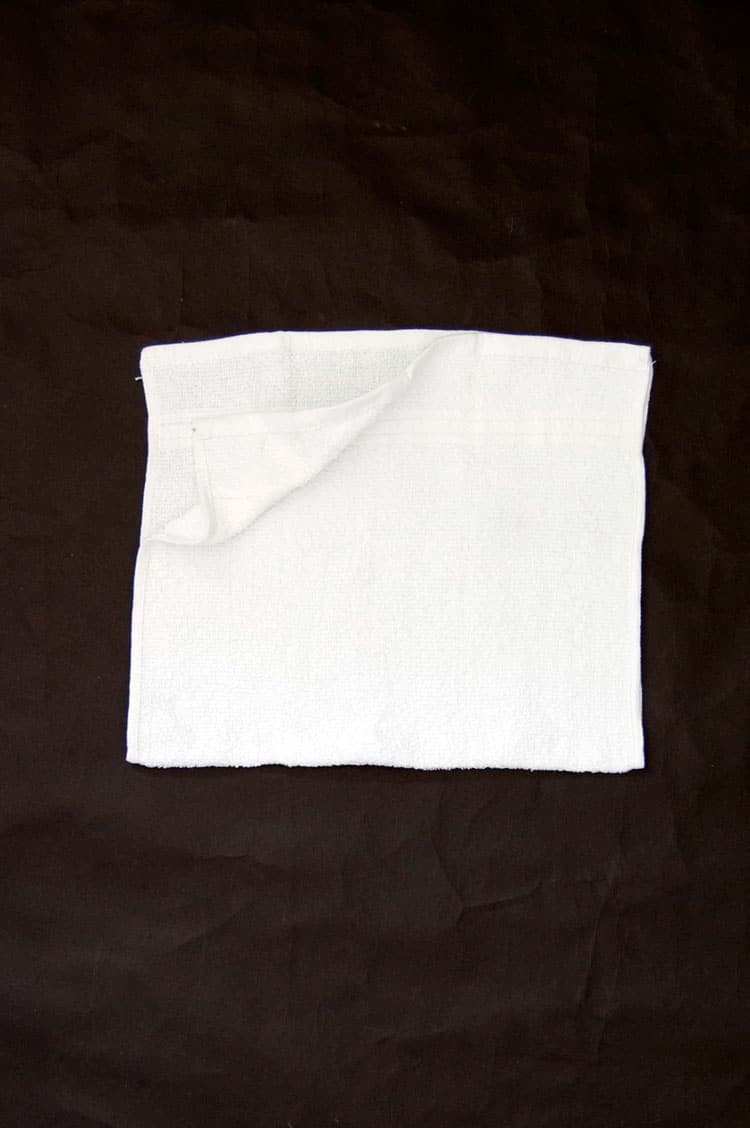 3. Sew sides up leaving 1.5″ open at the top.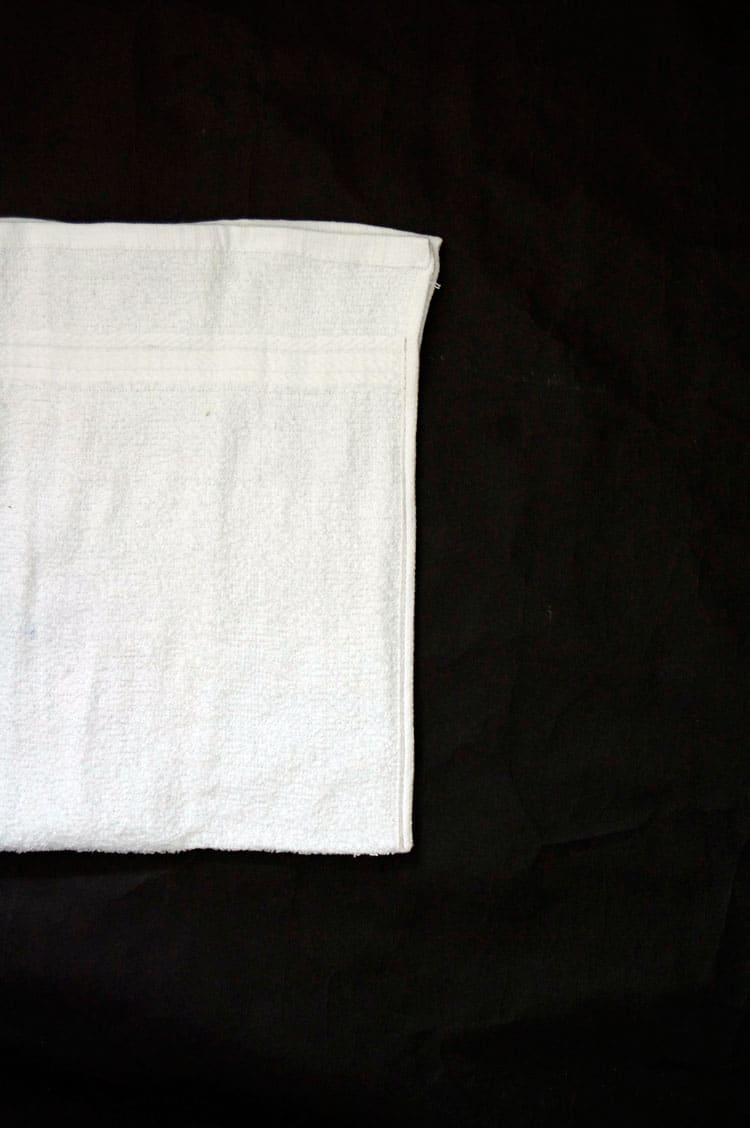 4. Turn down the top by 3/4 of an inch. The top hem of the towel will align with where your side stitching starts.
5. Sew down folded portions with a very small seam allowance to create a channel.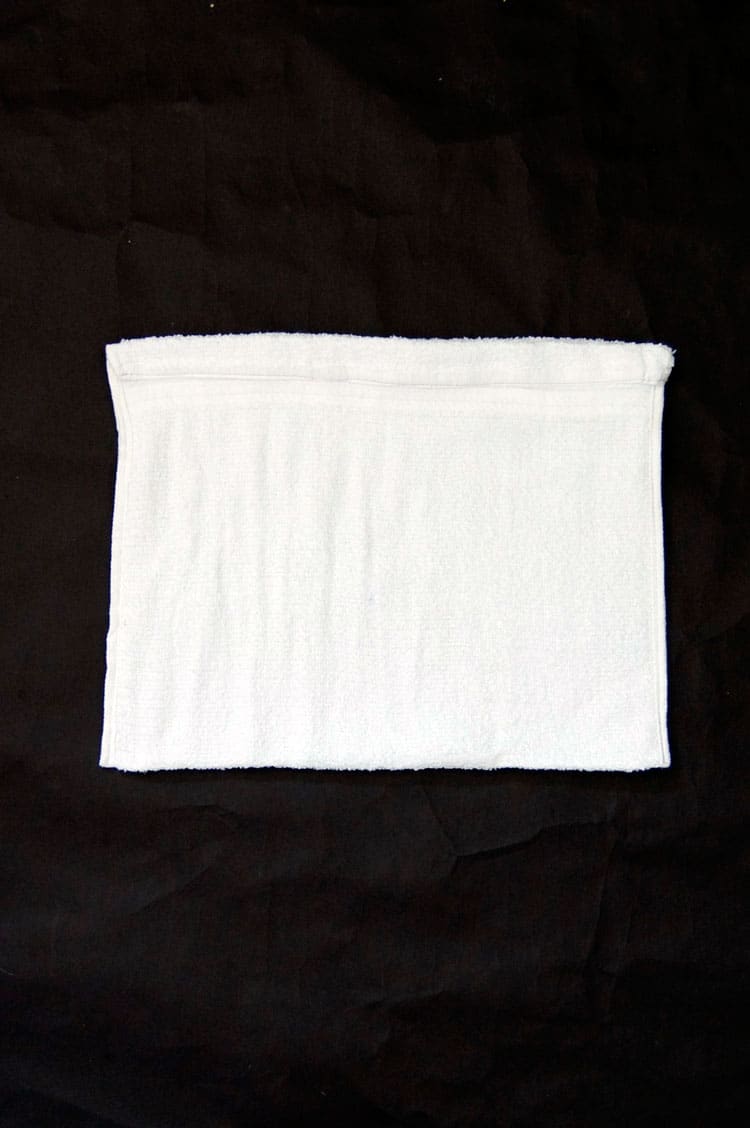 6. You now have a tube to run your ribbon or rope through for closing the bag.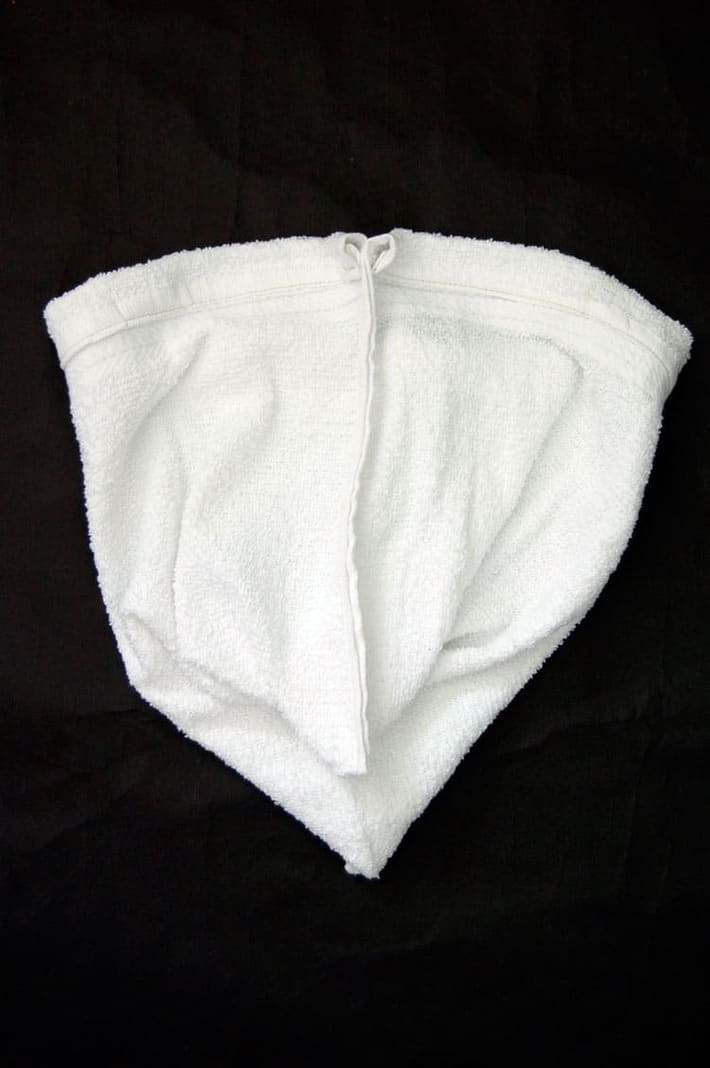 7. Turn your bag right side out and using a safety pin run an approximately 40″ length of ribbon through the entire top of the bag. Repeat this step but starting from the other side of the bag.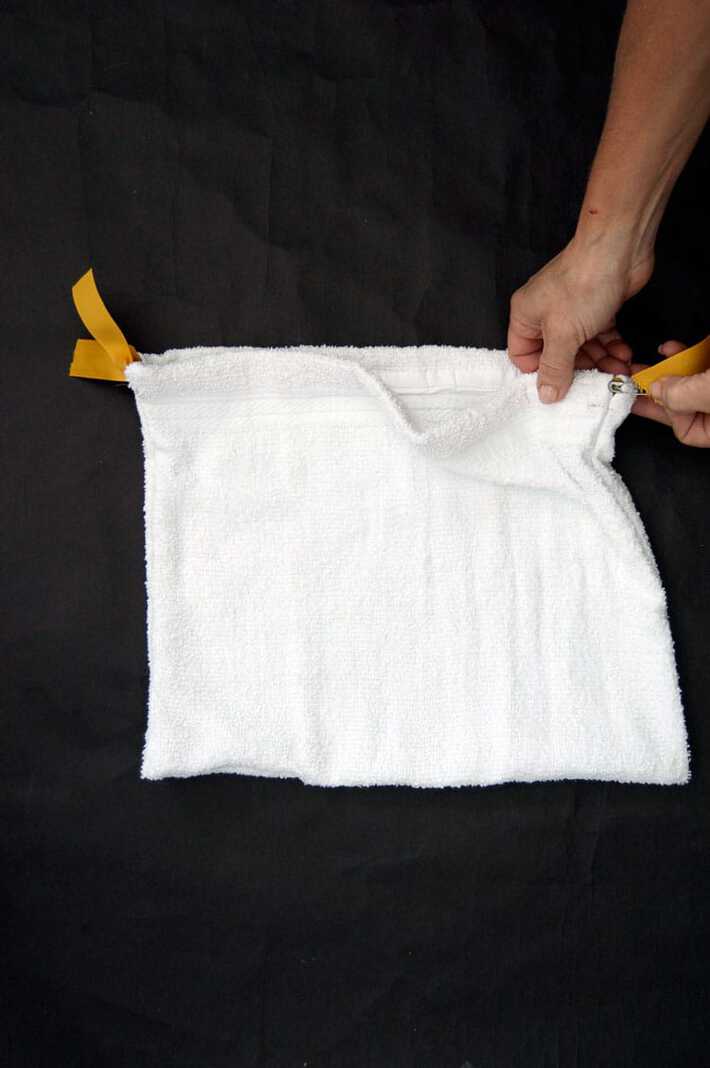 8. You now have to pull strings on either side of your bag.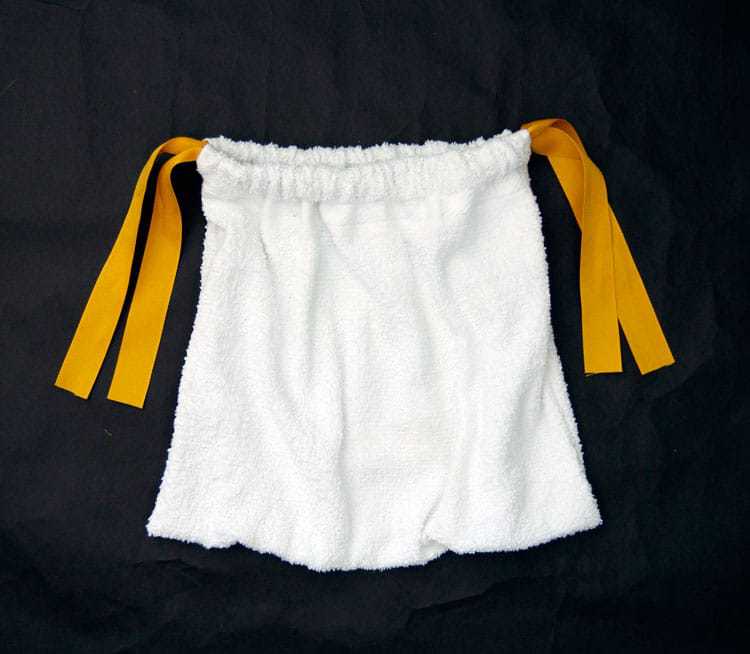 9. Soak your bag in water.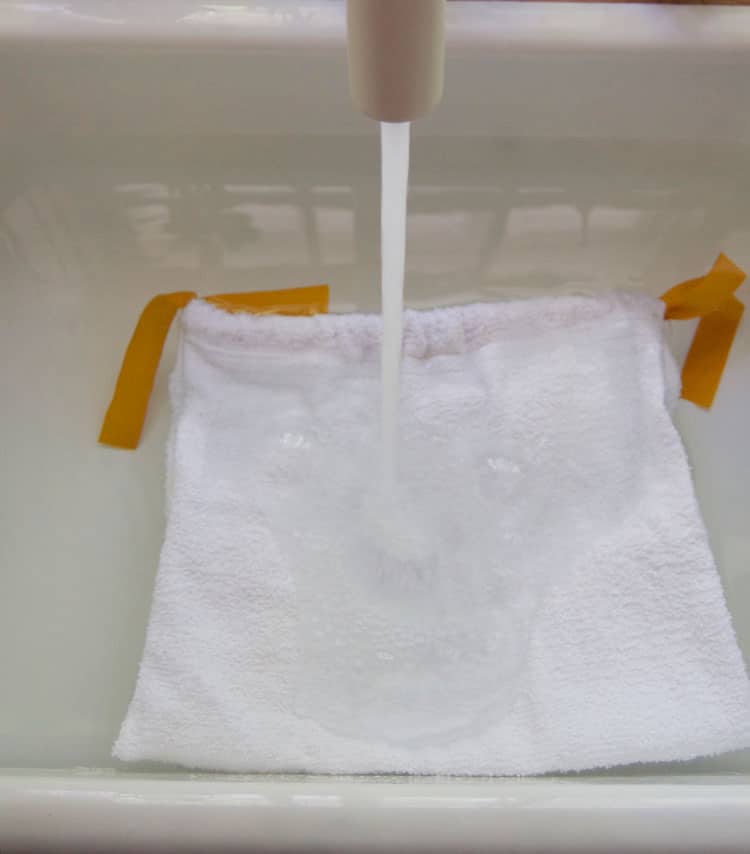 10. Wring out as much water as possible. You want the bag to be damp not wet.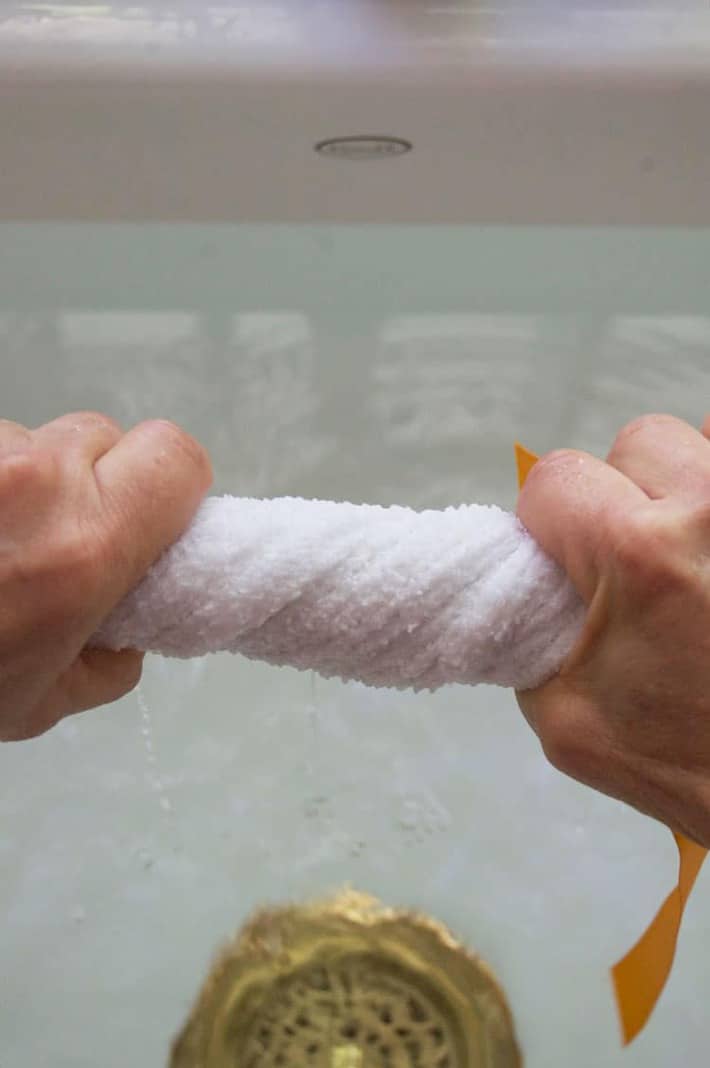 11. Fill the bag with wet lettuce!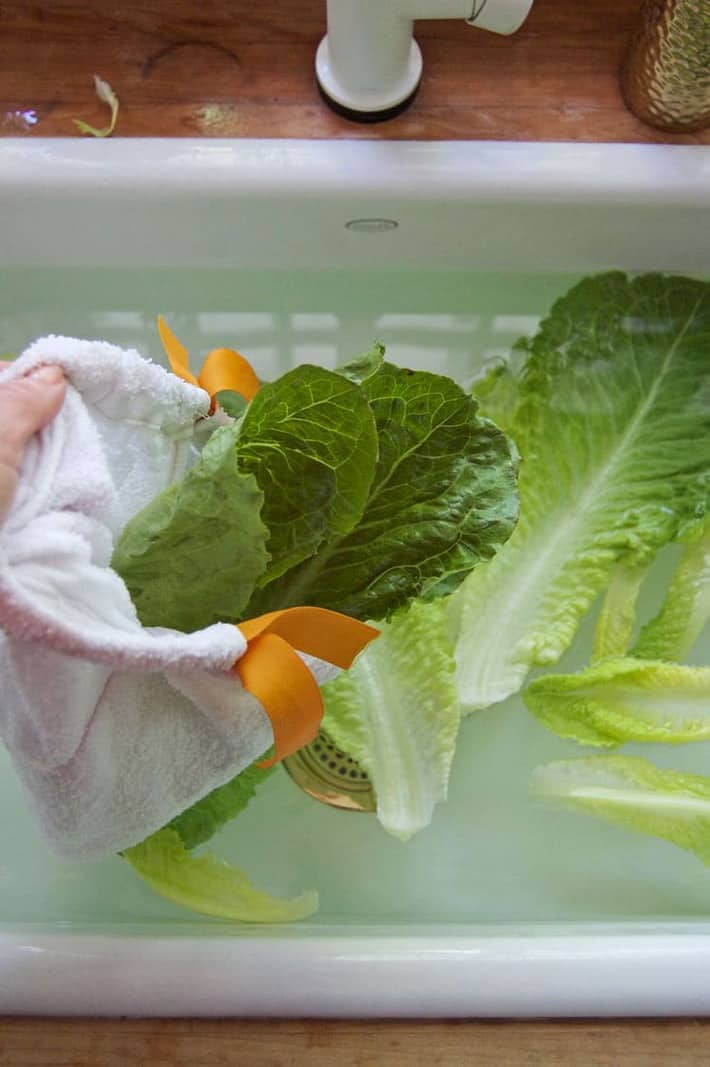 (if the lettuce is reallyyyyy wet you can put it in a dry bag as opposed to a damp one)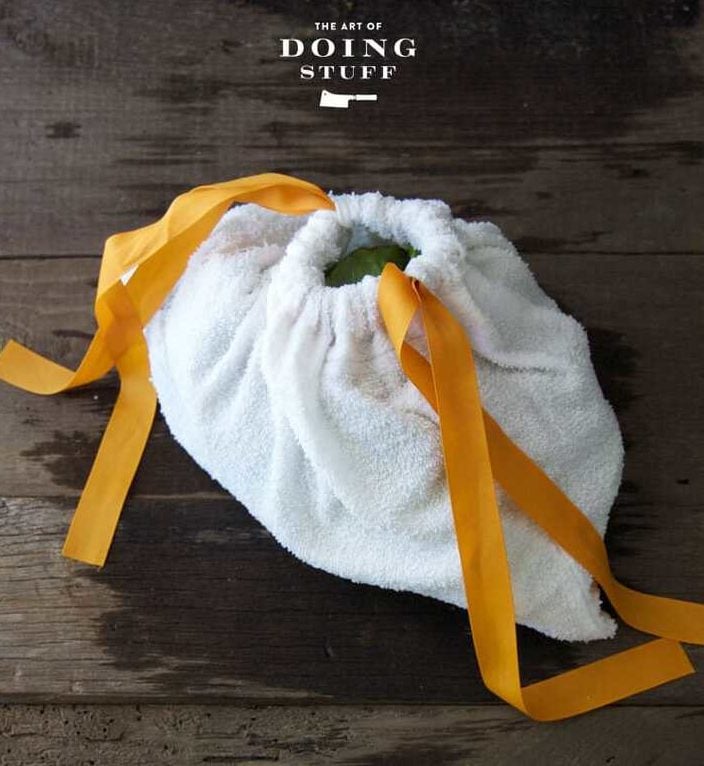 12. Pull the drawstrings closed and keep the bag in the fridge.
---
The only pain of this system is you really have to make sure your bag stays damp. THAT'S the key to keeping your lettuce crisp and fresh. If you can manage that, your lettuce will stay fresh for an astonishingly long time.If your bag starts to dry out re-dampen it and return it to the fridge. Lettuce, especially heartier lettuces like romaine, will last for well over a week, perfectly fresh, stored like this.
---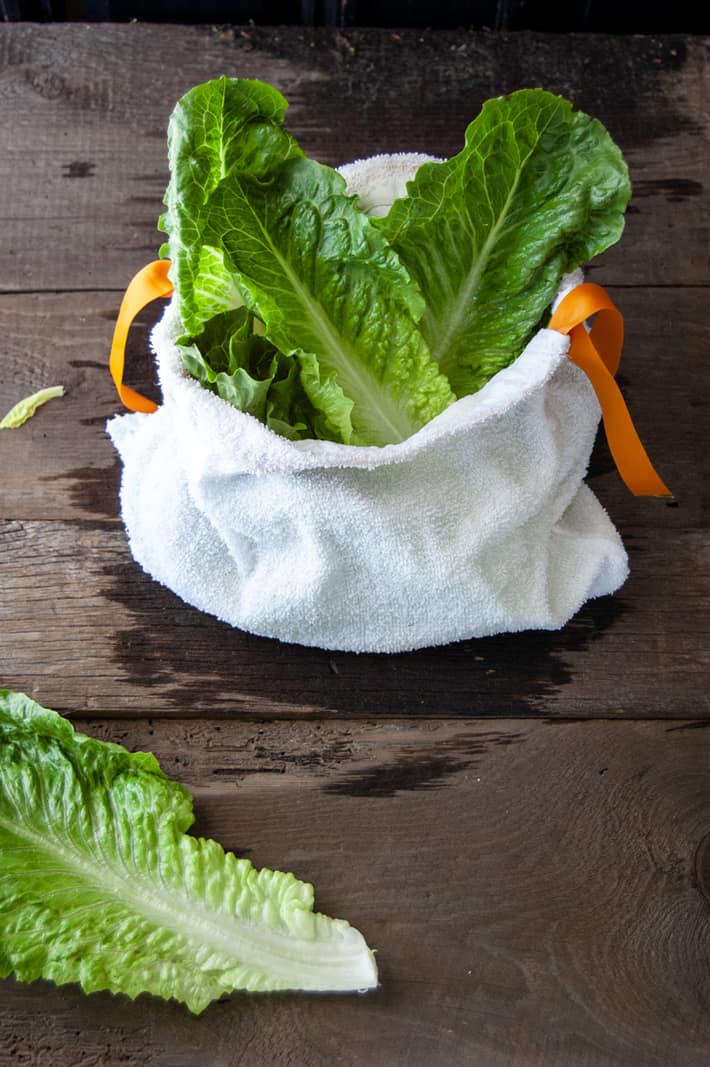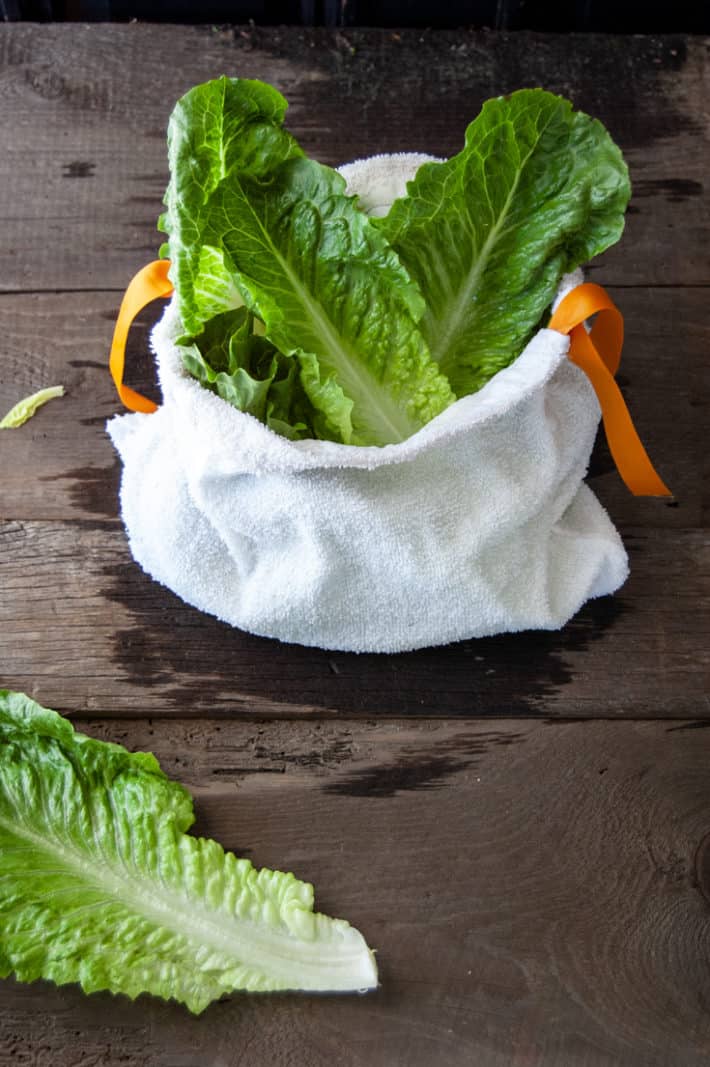 If you're still completely opposed to sewing 4 straight lines and making your own bag for a total cost of about $2, you can buy a Salad Sac on Amazon.
Cheater Tip
You can also forego the sewing by wrapping your lettuce up in a damp terrycloth towel.
Now if you'll excuse me my pancreas is dripping on the floor and I need to wipe it up.
→Follow me on Instagram where I often make a fool of myself←