I need to start this post by stating that my boyfriend is the absolute best present buyer on the planet. The best.
He keeps a section on his iPhone (formerly a tiny, actual notepad) dedicated to present ideas. Every single time I mention something I need or would like or want he whips around the corner and types it into his phone. I never notice him doing this, but he tells me he does it. He does it all year long.
This is how I end up with presents like smokers from World Class BBQer Mike Callaghan, snowblowers, those sunglasses I saw once and loved in a store in Detroit and coffee cups with the exact right saying on them. And his stockings are unparalleled. I love my boyfriend.
O.K. Now that that's been said, I can tell you a little story.
The first year my boyfriend and I were together he gave me a little present. Just a silly little nothing. I can't even remember what it was.
He couldn't find a box so he shoved it in a Tiffany's bag he found in my closet. He gave me a box of bandaids or something ... in a Tiffany's bag.
I'll let that sink in for a minute and then proclaim my next statement. Never give a girl ANYTHING in a Tiffany's bag unless it's from Tiffany's.
I don't even like getting a present in a department store box if the present isn't from that department store. It confuses me. I'm easily confused. I once tried to return a velour sweatsuit to Pottery Barn.
So this year when I bought my presents I asked every single store I went into for a box. Not a single one of them provided me with one. Nope. No boxes. Oh? You spent hundreds of dollars in here? Gosh. Sorry. No boxes. Which was a more palatable response than the stores who told me they could sell me a box. I left a bloody path of punched noses in my shopping wake this year. Well, I didn't actually, but I imagined doing it.
So last week I went and bought a bunch of boxes that were 50% off and started wrapping. I was excited to wrap because this year I finally did something I've wanted to do for years.
I pimped my bows.
You may remember this bow.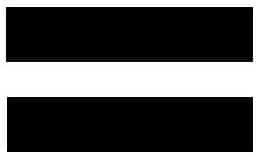 Imagine walking into someone's house with a present with twinkle lights! Who even CARES what's inside! These battery operated twinkle lights were $1.99. About the same price or cheaper than a store bought bow. PLUS they can be reused and enjoyed by the present receiver. I got these super-fantastic black, battery operated lights from Ikea. They came in white, red and black. Bought em all. But you can get these anywhere now. Dollar stores, hardware stores, garden centres that sell Christmas stuff. If you're really lucky you can even get them on a present.
To do this I first made the bow and then laid it on the present. I then taped the lights on the package so the lights peeked out from in between each bow loop.
Keep taping the lights, then laying the bow on top again to see where your next light should be taped.
Or if you so choose (and I so chose) you can run the lights around the present like you would a ribbon.
It's a bit easier and quicker to do, but still pretty pimpin'.
And in red ...
2 days left. Happy wrapping. :) And remember ... stay away from the Tiffany's bags.